BOLLYWOOD:
Lights, Camera, Entertainment: 2014 IIFA Celebrations, Tampa, Fla.

Politicos, and stars of Bollywood and Hollywood converged in the sunshine state for a spectacular weekend, April 23-26, that had a bit of everything. Environment and social advocacy, movie premiere and workshops, business and expo, fashion shows, star-studded performances, green carpet welcome, and awards for the best and brightest in Bollywood. The city of Tampa was draped in the flavors of Indian culture with aroma of Indian curries and Bollywood music filling the air. Diehard fans, some traveling thousands of miles, braved the heat, waiting for hours to get glimpses and click selfies with their favorite Bollywood heartthrobs. The 15th. Tata Motors IIFA Awards and 15th. Videocon D2H IIFA Weekend was organized by Wizcraft International and City of Tampa, with support from Dr. Kiran Patel and many others.

Siliconeer was there and presents this photo essay.



Siliconeer | IIFA 2014 | Tampa Bay, Fla
Photos: Amar D. Gupta | Siliconeer & IIFA | Wizcraft International
April 22-26, 2014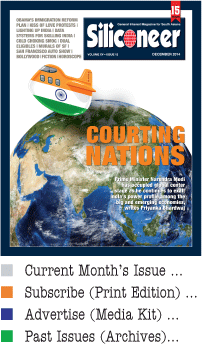 Click here to read the Current Issue in Magazine format
COVER STORY
Courting Nations:
Redrawing the Strategic Calculus
PM Modi has occupied global center stage as he continues to exalt India's power-profile among the big economies, writes Priyanka Bhardwaj.
IMMIGRATION
Obama's Plan for Reform:
What You Need to Know
President Obama announced his intent to shield millions of undocumented immigrants from deportation. Elena Shore presents some questions raised by the ethnic media.
SOCIETY
The Kiss of Love Protests:
Indian Youth Kiss for Freedom
For those hitting middle-age, intimacy in public areas is either not priority or not possible, writes Siddharth Srivastava.
OTHER STORIES
EDITORIAL: Courting Nations
INFRASTRUCTURE: Renewable Energy Push
OPINION: Designing Data Systems for Skilling India
GOVERNANCE: Tourist Visa on Arrival
ENVIRONMENT: India's Cold Choking Smog
HEALTH CARE: For Dual Eligibles Healthcare Starts with the Blue Envelop
YOUTH: Washington Leadership Program
AUTO REVIEW: 2015 VW Passat SE
TRAVEL: Mission District Murals of San Francisco
RECIPE: Kashmiri Dum Aloo
EXPO: San Francisco Auto Show
BOLLYWOOD: Guftugu
FICTION: The Clue
HOROSCOPE: December
---
NEW! The Siliconeer App

---
ENTERTAINMENT
IIFA Awards 2014: TAMPA
Siliconeer Exclusive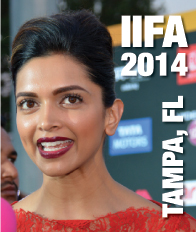 ---
ENTERTAINMENT
IIFA Awards 2013: MACAU
Siliconeer Exclusive
---
ENTERTAINMENT

IIFA Awards 2012: SINGAPORE
Siliconeer Exclusive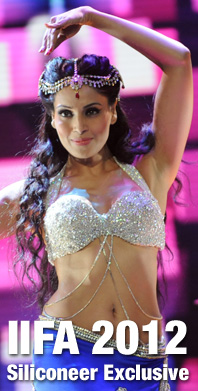 ---
ENTERTAINMENT

IIFA Awards 2011: TORONTO
Siliconeer Exclusive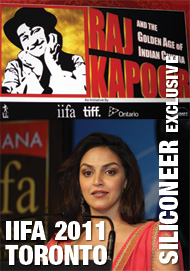 ---
ENTERTAINMENT

IIFA Awards 2010: SRI LANKA: JUNE 2010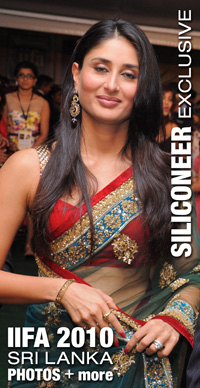 ---
ENTERTAINMENT

IIFA Awards 2009
A Siliconeer Exclusive Photo Essay

---
ENTERTAINMENT

81st Annual Academy Awards
A Siliconeer Exclusive Photo Essay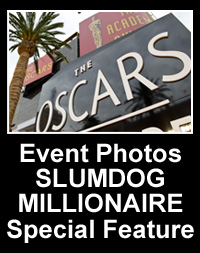 ---
ENTERTAINMENT

IIFA Awards 2008
A Siliconeer Exclusive Photo Essay