Publisher's Note
There is no question India has made remarkable strides in information technology. Nevertheless, mundane conveniences in the developed West can be a disarming reminder that India still has a long way to go.
Take Yahoo! Maps — an everyday tool as commonplace as morning cereal in the West. Nothing similar exists in India.
Now that's history, thanks to an Indian teenager in Stanford, who has helped develop MapMyIndia, a fully functional analog of digital mapping device like Mapquest. Now with a click, you can access expandable, flexible and zoomable digital maps of say, Nariman Point in Mumbai or Connaught Place in Delhi very similar to Yahoo! Maps.
What's remarkable about this is Rohan Verma, the Stanford sophomore behind this website, is all of 18 years. In the cover story of the month's issue, Rohan described what this website can do, and where he wants to take it.
The tremendous hue and cry over outsourcing and job worries has prompted drastic cuts in the annual quota of H1-B visas. Now guess what? It turns out that all H1-B visas for the year have been snapped up on the first day of availability, giving pause to all those critics and analysts who had been saying this was simply a backdoor device to import cheap labor which was quite unnecessary at a time of economic distress and growing ranks of the unemployed. Our India correspondent Siddharth Srivastava presents a thoughtful analysis.
Mahatma Gandhi may be India's revered, beloved father of the nation, but remembrance of this remarkable man has been reduced to meaningless ceremony. Give credit to South Asian organization SAALT, which decided to mobilize an astonishing, broad-based U.S. wide effort to bring together thousands of volunteers on Gandhi's birthday. Ankur Agrawal, who helped organize the effort, writes about SAALT's National Gandhi Day of Service in this month's issue.
We wish all our readers a very happy Diwali.
|
TOP
|
---
MAIN FEATURE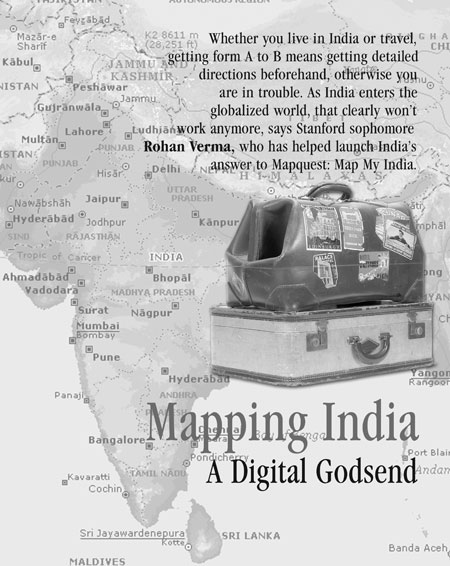 Mapping India:
A Digital Godsend

By Rohan Verma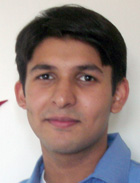 Whether you live in India or travel, getting form A to B means getting detailed directions beforehand, otherwise you are in trouble. As India enters the globalized world, that clearly won't work anymore, says Stanford sophomore
Rohan Verma, who has helped launch India's answer to Mapquest: Map My India.
---

In September 2004, MapmyIndia (www.mapmyindia.com) introduced to India an online, interactive, searchable digital map portal of the entire country. Now sitting anywhere in the world, users can search and see the map for any part of India, from the remotest village to the most popular tourist destination, to the streets of India's largest cities. Along with this, MapmyIndia allows users to instantly see on the map restaurants, hotels, hill stations, beaches, banks, hospitals and much more. This article is a behind-the-scenes view of MapmyIndia – where we started from, what our vision is, what we offer, and what all we dream of for the future.
Online mapping is now ubiquitous in the U.S. and Western Europe. For a tourist, a business traveler, or even a local resident wanting to know how to get to a particular destination, all one has to do is log on to Mapquest or Yahoo Maps, and they see all their questions answered on an interactive map. On the other hand, nothing like this existed in India. In my first year at Stanford University, and during my travel in the Bay Area and around the country, I saw how Internet mapping had completely revolutionized everyday life and business in the U.S. I realized then that Internet mapping held enormous potential and benefits for India as well. But how would this dream come true?
This is where CE Info Systems comes in. CE Info (www.mappls.com) is one of the pioneers who brought GIS (Geographic Information Systems) technology to India more than a decade back. With the aim of empowering Indian businesses through location-based intelligence, CE Info set about systematically mapping out the entire Indian territory. Today it possesses one of the largest digital map and data repositories of India, unparalleled in breadth and depth of coverage of the entire country. For more than a decade CE Info has been providing location-based solutions to businesses in all industries, from FMCG to Telecom, and had emerged as a leader in providing GIS-based solutions for India. Now, it wanted to empower the entire public – residents, NRIs and tourists – through this large digital map and data repository, and give back to the country to which it belonged. And so we set out over the summer of 2004, giving birth to MapmyIndia.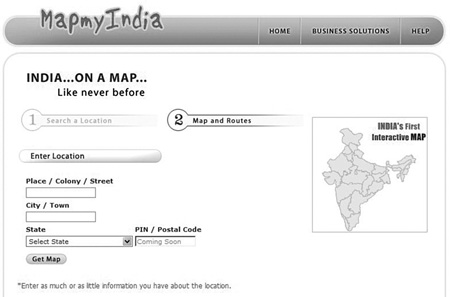 MapmyIndia is an interactive map portal which endeavors to make people "location-aware" about India, by answering three location-based questions: where is a place, how to get to that place, and what is around that place. We try to make it as easy as possible for an internet user to get these answers. The location search [Figure 1, (r)] on the MapmyIndia homepage allows users to search for any place in India, right from a state to a city to a village to a street or locality in a city. As of now, MapmyIndia offers street-level details (i.e. locality, street and places within a city) for about 30 major cities in India. More and more cities are being added all the time. Once a user enters the information, he is able to see his desired location on a highly detailed, interactive map. Now the user can zoom in and zoom out i.e. see the map at a highly detailed level (up to street level in major cities), or at a low detail level which shows more area (like state and country levels which show those entire regions on the map). The user can also pan i.e. scroll left, right, up and down to see more areas beyond what the current map view shows, similar to how one scrolls up and down a Web page. The map and routes feature [Figure 2, (below)] allows users to see the map between any two places, see all possible routes on the map, and also for limited circuits, get step-by-step directions. We will be offering more and more circuits and intra-city routes as time passes.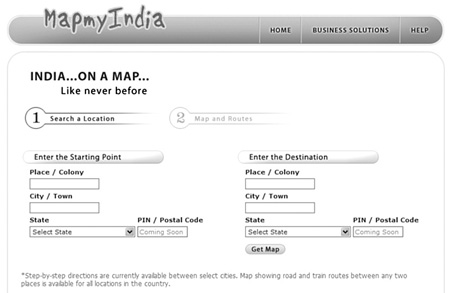 Finally, MapmyIndia makes it easy to instantly see on the map of any area, restaurants, hotels, airports, hill stations, beaches etc. with details. This is called the category search [Figure 3, below] which can be accessed on the right side of the maps.

Internet mapping, and MapmyIndia as the pioneering effort in this arena for India, offers myriad possible benefits to individuals as well as businesses. MapmyIndia will empower all individuals, be it NRIs and tourists planning their trip to India who want to see where the hill stations, beaches, hotels, airports, cities and states they want to visit are, or be it business travelers who want to familiarize themselves with a new city, or be it local residents who want to get a one-stop answer to all their city travel and location-based questions (where is the nearest McDonalds, how do I get to that locality, etc.)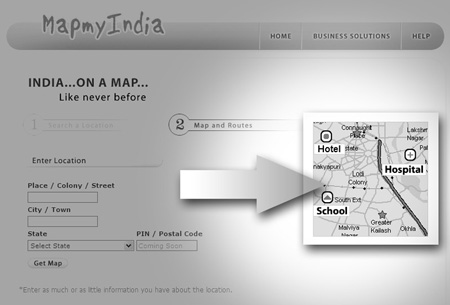 Even businesses have a lot to gain from instant internet mapping technology such as what MapmyIndia offers. Displaying one's location on an interactive map can lead to a manifold increase in everything from quality of customer service (imagine a bank that can easily tell its customers where its nearest branch is, and how to get there) to radically increasing physical sales (a hotel located in a prime location can best show this on a detailed, interactive map, which gives visual perspective to an online visitor). Thus, the MapmyIndia business model is based on solutions we offer to businesses that can benefit from having their locations displayed on an interactive map. Any business / hotel / institution can display its location on an interactive map, through a link present on their Web site, called Maplink. For large chains, such as banks /ATMS/hotels, MapmyIndia provides them the technology and product to show all their locations on a searchable, interactive map right from their website, called the enterprise/store Locator. Finally, MapmyIndia will be providing business listings, a location-based Yellow Pages, that helps users see for example, what all restaurants are in an area of New Delhi, and where exactly each of these are. Businesses prosper by being able to instantly show their online as well as physical location.

This is what MapmyIndia offers today. Our single-minded focus for the future is to improve and innovate constantly, so that we can provide increasing benefits to the Indian public, diaspora and business. We aim to lead the Internet mapping industry in India along the path it has traversed in the Western hemisphere, and then take it to newer heights. In the future you may see MapmyIndia offered on cell phones, in car navigation systems, and for people in India where technology has not permeated into, even map books that offer the same ease-of-use and power that the MapmyIndia portal offers. The MapmyIndia team is completely committed to seeing and showing India on a map…like never before…

- Rohan Verma is currently a sophomore at Stanford University, majoring in Electrical
engineering, with a focus on integrated circuit design and fabrication.
He can be reached at rohanv@stanford.edu
---
INFOTECH INDIA

iSoftTech Team to Join Yahoo ... CISCO Woos Telecom Firms ... New IT Parks ...
ISRO, Boeing in Talks ... L&T, BEL to Develop Radar ... Cognizant Hikes Investment ...
Tiruchi BHEL Turnover Up — Here is the latest on information technology from India

iSoftTech Team to Join Yahoo
Internet giant Yahoo, Inc., will own a 25-member high-skilled software professional team in Chennai after it acquired U.S.-based Stata Labs.
Chennai-based iSoftTech, which has a dedicated team of 25 software professionals working for its client Stata Labs, has decided to transfer the entire team to Yahoo, Inc following the latter's deal to acquire Stata Labs.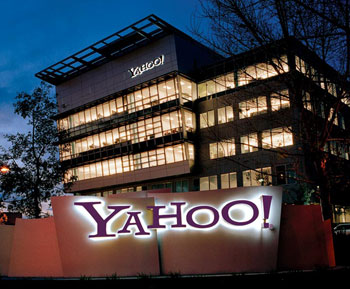 "A decision has been made to transfer the 25-member team to Yahoo," Vijay Babu, president and COO of iSoftTech, told reporters.

iSoftTech, which develops software products for overseas clients (mainly in the U.S.), had recently developed Bloomba, a search engine to assist e-mail users find contacts and attachments, for Stata Labs.

Babu said iSoftTech would receive a significant amount from Yahoo, Inc., for the transfer of the 25-member team. "Our team was valuable," he said, but refused to divulge the amount the company receive from Yahoo.

"I'll not say that payment is insignificant. In fact, we will receive a substantial amount," Babu said.

iSoftTech, which reported a turnover of $1.4 million in the year ended March 2004, will be left with 55 software professionals after the transfer of 25 employees to Yahoo, Inc.

The 55 employees are working on various projects for iSoftTech's other eight clients, Babu said.

Currently, Yahoo owns a development center in Bangalore. After the acquisition of iSoftTech's team, the Chennai center will become the U.S. Internet giant's second facility in India.
|Back to Infotech Index| |TOP|

CISCO Woos Telecom Firms

CISCO Systems, a frontrunner in networking for Internet, Oct. 27 said it was holding talks with top telecom companies in India for maintaining their optical fiber cable systems and to provide value-added services, a senior executive of the company said in Chennai Oct. 27.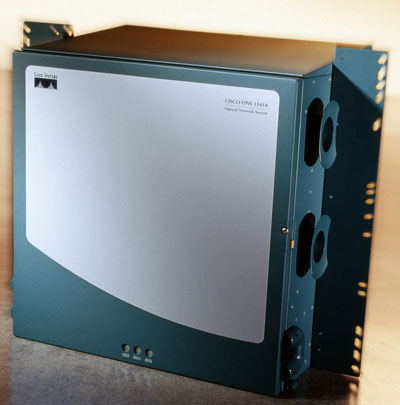 The company was holding talks with the Department of Telecommunications, Bharti Telecom, Reliance Telecom and Tata Telecom, to sell its Metro Ethernet equipment, which could provide multiple services in their broadband highway, B. Ashok, senior vice-president of Cisco Systems, told a press conference.

CISCO is selling the equipment the world over and is a market leader in that segment.

Asked whether the company had done any survey on selling the equipment, he said the service providers might have done a survey.

The equipment could provide multiple services like screening a particular movie wanted by a particular customer for a nominal fee, he added.

The services could be introduced in the country in a year's time and customers might have to pay Rs.1,500 per month to the service providers for the services rendered, he said, adding customers' telephone bills might come down as they would be using broadband for their Internet connectivity.
|Back to Infotech Index| |TOP|

New IT Parks

Vishranthi Homes, a city-based real estate developer, is planning to build four IT parks in Chennai, with an investment of Rs. 1.1 billion, a CII report said here. The new IT parks will offer around 1 million sq feet of built-to-suit space for the companies.

The first IT park will be constructed on a 3.5-acre property, with an investment of Rs. 500 million. Located about three km from TIDEL Park, it would have a total built-up space of 300,000 sq feet and 100,000 sq feet parking space.

The construction of this park was likely to be completed in 10 months, the report said.

The other three IT parks are to come up in Nandambakkam (250,000 sq ft), Karapakkam (150,000 sq ft) and on the IT corridor of Chennai, Sholinganallur (250,000 sq ft).
|Back to Infotech Index| |TOP|

ISRO, Boeing in Talks

The Indian Space Research Organization and Boeing Satellite Systems have reached a broad agreement to jointly develop and market two-metric ton class communication satellites for third countries, ISRO chairman G. Madhavan Nair said in Bangalore Oct. 25.



He said Boeing has a few proposals, which it is evaluating for the purpose of joint collaboration with the Indian space agency in this context.

"We have come to a broad agreement with Boeing," he said, adding that a formal pact would be signed with the American company soon, with government approvals required at hand.

The Bush Administration had recently approved a license authorizing Boeing to engage in discussions and share data with ISRO on the division of responsibilities for possible joint cooperation in the development and marketing of communication satellites.

"We have exchanged some notes. But the concrete proposal has to come from the U.S. side now. I have told Boeing to find a customer. They say they are trying to look around. They are having a few proposals. When that's sharply tuned, we will take it up," the ISRO chairman said.

He said under the agreement, Boeing would make use of ISRO's satellite bus and some of the former's payload components would be integrated into it and that would then be launched for a third country.
|Back to Infotech Index| |TOP|

L&T, BEL to Develop Radar

Engineering giant Larson and Toubro and public sector defense undertaking Bharat Electronics Ltd. have joined hands to develop a radar for the Indian army.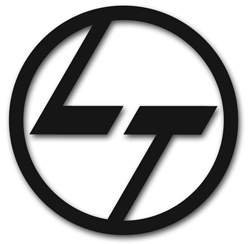 L&T and BEL are to build a radar prototype based on a concept design by the Defense Research and Development Organization in 24 months before it is put on trial by the army, which for the first time involves the private sector in a major defense R&D program of the country.

"The brief is to build a prototype of the radar from scratch in 18 to 24 months for evaluation by the army," L&T sources told reporters here.

DRDO's prime radar development agency, Bangalore-based Electronics and Radar Development Establishment will provide the concept design of the radar.

BEL, which has strength in electronic warfare and radar systems, will build electronics equipment for the project while L&T would provide mechanical parts and integrate the radar.

A tripartite agreement was signed recently by the three players, sources said.
|Back to Infotech Index| |TOP|

Cognizant Hikes Investment

Cognizant Technology Solutions, a leading IT service provider, Oct. 26 announced an increase in investment of $34 million to $76 million in India to expand its Chennai, Pune, Kolkata and Bangalore facilities.

The Nasdaq-listed Cognizant will also be setting up a new training academy in Chennai, the company said here.

The expansion is to meet the strong demand for offshore services, said Lakshmi Narayanan, its president and CEO.

The new facilities will add about 830,000 sq.ft. of space to house 9,000 employees, as well as about 100,000 sq.ft of educational space for use by Cognizant's training academy, he said in a statement here.

"Cognizant expects to spend approximately $76 million on the expanded construction program and land purchases, an increase of about $34 million compared to the expansion program announced in December 2003," he said.

Gordon Coburn, chief financial officer, Cognizant, said the robust growth this year necessitated the expansion of capacity in Chennai, Pune, Kolkata and Bangalore, as well as to construct a training academy in Chennai.

Cognizant had completed its first phase of expansion last November, which provided space for close to 6,000 employees.

Phase-two, launched earlier this year, is to construct 600,000 sq.ft of development space.
|Back to Infotech Index| |TOP|

Tiruchi BHEL Turnover Up

The Tiruchirappalli unit of the public sector Bharat Heavy Electricals Ltd. is confident of posting a turnover of Rs. 23 billion during this fiscal, up 16 percent from 2003-04, a top company official said here.

The BHEL's Tiruchi unit had reported a turnover of Rs. 19.8 billion in the year ended March 2004.

The Tiruchi unit, which is the biggest unit of power equipment maker BHEL in terms of operations, will also be despatching 210,000 metric tons of boilers this year, compared to 162,000 metric tons of boilers in 2003-04 fiscal, BHEL executive director M.K. Mathur, told reporters here.

In the next fiscal, the Tiruchi BHEL will be supplying 260,000 metric tons of boilers.

"We are (Tiruchi unit) growing at a compounded annual rate of 25 percent," he said, adding that the unit had also increased the production capacity by investing Rs. 2 billion at the unit for modernization, purchasing equipment and implementing an Enterprise Resource Planning package.
|Back to Infotech Index| |TOP|

---
U.S. ECONOMY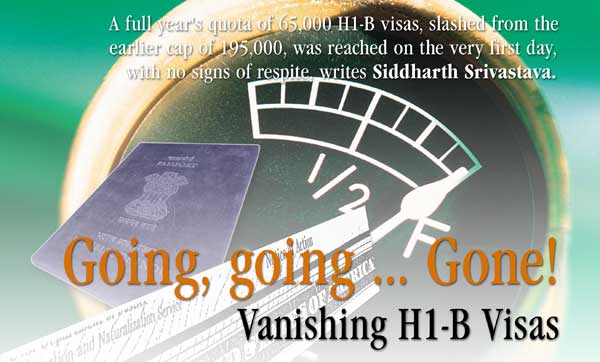 Going, going ... Gone!
Vanishing H1-B Visas -
By Siddharth Srivastava

A full year's quota of 65,000 H1-B visas, slashed from the earlier cap of 195,000, was reached on the very first day, with no signs of respite, writes Siddharth Srivastava.


First day, first show, all tickets sold out. We are not referring to a much-awaited Bollywood movie release here, but H1-B visas, which provides for passage of temporary skilled Indian (mainly software) workers to the U.S. A full year's quota of 65,000 H1-B visas, slashed from the earlier cap of 195,000 due to protests by American workers in an election year, has been reached on the very first day the new allocations opened, with no signs of respite in the near future. Indeed, media comment here has centered round presidential hopeful John Kerry's use of the word "outsourcing" as a pejorative to describe U.S. handling of Afghanistan through Pakistan, during the first television debate with President George Bush.
The U.S. Citizenship and Immigration Services, which processes applications for the H1-B program, is no longer accepting petitions for visas for initial employment for this fiscal year, which runs from Oct. 1, 2004 to Sept. 30, 2005. This is the first time the 65,000 cap has been reached on the day the new quota opened. According to reports, U.S.CIS had received petitions amounting to 71 percent of the annual cap by Aug. 18 this year and the remainder was received in the weeks since then. Based on applications already received, the State Department will issue the H1-B visas throughout the coming fiscal. This means that fresh applicants will have to wait for the 2006 quota.

Reacting to the early filling of the quota, National Association of Software and Service Companies, India's top association for software firms, has said new and start-up software firms will be affected in a major way due to filling up of the annual limit for the controversial guest worker program through H1-B visas.

However, NASSCOM expects any new administration in the U.S. to immediately relax the H1-B visa norms, allowing more information technology professionals to fly to the U.S., its president Kiran Karnik said in a statement. "At the macro-level, I don't see this having a major impact on the industry. However, new and start-up IT firms certainly will face a problem," Karnik said, adding that he "expects some form of relaxation in the norms by Jan-Feb 2005 after the new administration takes over in the U.S.

"The U.S. industry also recognizes the need to have more professionals to service their industry," Karnik said, adding that the slashing of H1-B visas was "too huge and unrealistic."

A Times of India report datelined Washington says that news of the first-day filling of the H1-B quota has "stunned" the tech industry. "At this point of time, the economy is showing an upsurge and there is a shortage of tech workers in certain areas. The cap should be raised to at least 90,000," said Andy Iyengar, CEO of Sysfour Solutions, a New Jersey-based IT services company. Iyengar warned that the reduced cap would simply result in the flight of more jobs from the U.S. But he did not foresee any change in U.S. policy in the next few weeks given the election season and the controversy surrounding labor issues. However, he warned that there is an acute shortage of tech workers in several new high-tech areas as evident in job notices on sites such as monster.com.

The report says that news that the cap has been filled on day one of the fiscal year is particularly dismaying to students who have just graduated and are hoping to get H1-B visas via employment offers following their training period. Many businesses and corporations are seeking an exemption from the annual cap for foreign students graduating from U.S. schools with masters and doctorate degrees, but domestic labor groups oppose the proposal and are in no mood to relent even if there is a mismatch between skills and U.S. needs.

Observers here view the limit on H1-B visas as likely to affect Indian software firms, which have a large number of clients in the U.S., though it would bring more offshore work to India from the U.S. The restriction will curtail the flexibility to reinforce onsite teams at various stages in the software development lifecycle (system requirement study, testing and implementation phases) if adequate and proactive planning is not in place, says a statement by Satyam Computers, which has large U.S. clients.

However, it is felt that big companies like Wipro, Infosys, HCL and Tata Consultancy Services have already built robust H1-B visa banks, with a shelf life of 6 years, in anticipation of a shortage; it is the smaller IT firms that will really have to grapple hard for new business as well as servicing current clients. Wipro Technologies, for instance, has already 1,000 visa-ready professionals based in India, waiting for their onsite assignments in addition to around 2,000 employees who are already in the U.S.. Infosys is estimated to have close to 7,000 H1-B visas of which only about half are currently utilized and it has also applied for about 4,000 fresh visas in the current year. According to Laxman Badiga, chief executive (talent transformation) of Wipro Technologies, "We knew about the problem since October and today we have quite a number of visas. Each H1-B visa is valid for six years. Additionally, the availability of L-1 visas (used for intra-company transfers) can mitigate a situation like this."

But, the overwhelming view is that the limit on H1-B visas will drive back more offshore work to India, without affecting overall business. "The offshore component has grown for most of the IT companies in 2003-04," said Badiga, who added that the lowered visa cap would facilitate "transfer of knowledge" as people from the client-side would spend more time here training people at the offshore delivery centers.

According to Anu Sharma, vice-president of human resources, iGATE Global Solutions, the restriction on the H1-B visas would drive more clients to get work done offshore. This, in turn, would lower costs. "With many companies operating on the global delivery model, this means more business. iGATE recruits local talent in all geographies, which reduces visa-related risks for its business," she said.

Indeed, the U.S.-India visa story has been mixed in the last few years, especially post-9/11. While the number of students heading to the U.S. indicates a perceptible drop, non-immigration visas issued for tourist and business purposes continue to rise at a fast rate.

Most, however, expect a revamp of the current regime once the new government is in place in the U.S.

That won't be too long even as there seems to be a realization in the U.S. that anti-outsourcing wont work. California Gov. Arnold Schwarzenegger recently vetoed offshoring bills, while independent research indicates that if U.S. labor shortfall is not met, the U.S. economy will lose $2 trillion by 2010.
- Siddharth Srivastava is the India correspondent for Siliconeer. He is based in New Delhi.
---
OUTSOURCING: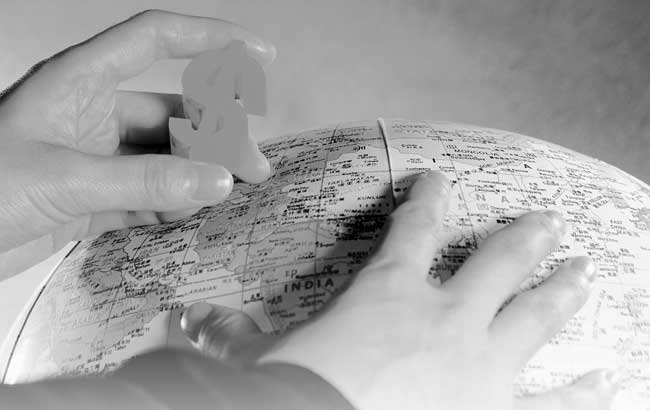 Outsourcing Digest:

Siliconeer presents of the latest news from the world of outsourcing.


Nobel Guru Goes Anti-BPO
Mainstream economists do acknowledge that someone's gain is someone's loss.
The assumption that "the gains of the American winners are big enough to compensate for the losers" is not always true, says Paul Samuelson as quoted in The New York Times. Trade, in other words, does not always work to all parties' advantage, says the 81-year-old Nobel laureate in economics and professor emeritus at the Massachusetts Institute of Technology.
However, there are others like Alan Greenspan, chairman of the Federal Reserve; N. Gregory Mankiw, chairman of the White House Council of Economic Advisers; and Jagdish Bhagwati, a leading international economist and professor at Columbia University, who disagree with his view.

Samuelson asserts in the essay for the Journal of Economic Perspectives that there is a false assumption that the laws of economics dictate that the US economy will benefit in the long run from the outsourcing of call-centre and software programming jobs abroad. He has written the essay with the hope of contributing economic nuance to the policy over the debate of outsourcing and trade.

Up to now, Samuelson said, "The gains to America have outweighed the losses from trade, but that outcome is not necessarily guaranteed in the future." The Nobel laureate notes that Americans these days feel insecure and uneasy about work as the economies of China and India have emerged on the strength of their low wages, increasingly skilled workers and rising technological prowess. It is a hot issue which, he feels, will not fade away in the times to come.

Jagdish Bhagwati and two colleagues, Arvind Panagariya, an economics professor at Columbia, and T.N. Srinivasan, a professor of economics at Yale University, have already submitted an article to the journal that is partly a response to Samuelson.

Theirs is titled "The Muddles over Outsourcing." They do not dispute the model that Samuelson presents in his journal article. But the magnified concern, Bhagwati said, is that China takes away most of American manufacturing and India most of high-technology services business. Looking at the small number of jobs actually sent abroad, and based on his own knowledge of developing nations, he concludes that outsourcing worries are greatly exaggerated.

Software Exports to Cross $16B

Indian software and services exports continue on the high growth path. A survey conducted by software forum National Association of Software and Service Companies has shown that the country's software and services exports are likely to witness a 30 to 32 percent growth and record revenues of $16.3 billion this fiscal.

While North America continues to remain the primary destination for software exports with a dominant 70 percent market share, Indian software firms are gradually increasing their presence in the European market and aggressively tapping new markets like Japan, Nasscom said.

IT exports contribute to the country's total invisible receipts and are also posting continuous growth. This indicates strength of the software sector as the driver of overall foreign exchange reserves, Nasscom said. The IT exports sector posted a 30.5 percent growth in fiscal 2003-04, clocking revenues of $16.3 billion, it said.

North America, which accounts for over 55 percent of the global IT spend, represented 70 percent of the country's software exports in 2003-04, with Europe ranking second at 22.25 percent of total exports, it said.

North America remains the dominant market for IT-enabled services (and business process outsourcing services, accounting for over 80 percent of the country's ITES-BPO business in the country, Nasscom added. While Indian companies are gradually increasing their share in the European market, they are now aggressively exploring new markets like Japan, Germany and France, it said. Over the next few years, the Asia-Pacific region would emerge as a key target region for Indian software and services industry, it said.

Insurance Offshoring Up

India has become one of the most popular destinations for offshoring insurance processes and top insurance companies in the US and Europe — Cox Insurance Holdings, Aviva Life Insurance, AXA Sun Life — have moved their processes to India-based captive or third-party outsourcing firms.

Fueled by the success of the U.S.-based health care firm Aetna moving its claims adjudication process to India, many other organizations want to tread the same path. According to the Global Insurance Outsourcing report released by the ValueNotes Outsourcing Practice, which looks at outsourcing, currently around 63 percent of India's insurance outsourcing revenue comes from the US. Some of the top players in the insurance vertical are WNS, HTMT, EXL, ICICI OneSource and GTL.

The report emphasizes the potential for insurance outsourcing with over 1,500 property and casualty insurance companies and 1,300 health insurance companies in the US alone.

Globally, the banking, financial services and insurance vertical is the fastest growing segment in outsourcing. India's BFSI outsourcing revenues in 2003 stood at $1.1 billion, constituting 2.5 percent of the global BFSI outsourcing, stated ValueNotes. It estimates that the Indian insurance outsourcing revenues are likely to grow to $790 million by 2007, from an estimated $367 million in 2003, reflecting a compounded average growth rate of 21 per cent. Several large Indian service providers have, through organic growth or acquisitions, set up centers in the US, Canada and other places that qualify as "near-shore" outsourcing destinations and are therefore more acceptable to first time outsourcers. "India has thus much to offer as an offshoring destination," said Nilesh Paranjape, senior research analyst, ValueNotes.

NEC Keen on Indian BPOs

NEC Solutions (America), a provider of integrated solutions for connected enterprises in North America, said Sept. 23 that it was keen on acquiring business process outsourcing companies in India. "We are keen on acquiring BPO companies to ramp up our activities in India. We have identified certain companies for acquisition and this may happen in the next six to 12 months," vice president (corporate planning and marketing), NEC Solutions, Yuji Ichimura, told reporters in Chennai.

NEC Solutions, an affiliate of $47-billion NEC Corporation of Japan, and Niteo Partners Inc, a consulting, solutions and systems integration subsidiary of NEC Corporation, have established Niteo Technologies Ltd in Chennai to integrate offshore software delivery and BPO capabilities into its solutions business in the U.S.

"NEC and Niteo now have offshore capability required to quickly launch new and existing customers on high end enterprise systems, business intelligence, corporate performance management etc," Ichimura said. The company could now provide its customers quicker and cost-effective solutions managed from the US, utilizing offshore resources. "We can also support other global NEC divisions from our facilities in India in the future," he said. In the past, NEC was operating through partners in India.

Convergys to Acquire Indian Arm

America's largest call center company Convergys plans to buy out all its shares from the Indian shareholders to make Convergys India a wholly-owned subsidiary of Convergys US. According to sources, US-based Convergys Information Management Group plans to acquire shares of Convergys Information India held by two resident shareholders. Both hold a total of 10,000 shares and will now transfer these to Convergys US for an undisclosed sum. With this, Convergys Information Management (India) will become a wholly-owned subsidiary of Convergys Information Management and Convergys IMG International Services. Convergys functions through two operating segments — Information Management Group (IMG) and Customer Management Group (CMG). IMG provides outsourced billing and information services and software, while CMG provides outsourced marketing and customer support services and outsourced employee care services.

Sources say the share-transfer proposal of Convergys Information Management has recently been cleared by the government. While Convergys India representatives refused to confirm or deny the move, Convergys US did not respond to ET's e-mail queries.

The $2.3bn billing and customer services giant started its operations in India about three years ago in Gurgaon with a modest headcount of 200. It now plans to ramp up to 20,000 employees by the end of next year. With this, it might emerge as the largest call center in the country next year.

|TOP|
---
SOCIAL WORK:

Tribute to Bapu
Gandhi Day in U.S.

By Ankur Agarwal

INSET (TOP): SAALT volunteers from the Indus Women Leaders helping build a play-ground in the San Francisco Bay Area.

INSET, BOTTOM: A playground being built from scratch by SAALT volunteers in the San Francisco Bay Area.



Thousands of volunteers from over 250 organizations joined SAALT in its eight-city birthday celebration of Mahatma Gandhi, writes Ankur Agarwal.

On October 2, 2004, the Sixth Annual National Gandhi Day of Service drew thousands of volunteers around the country to conduct service activities in their local communities. Over the past six years NGDOS has grown to become the largest volunteerism event in the South Asian American community. In Houston, New York City, Washington DC, San Francisco, Atlanta, Boston, Orlando, Philadelphia, and many other areas, individuals helped with post hurricane clean up efforts, cleaned up parks, visited nursing homes, and participated in bone marrow and voter registration drives.
South Asian American Leaders of Tomorrow, a national, non-profit organization dedicated to the full and equal participation by South Asians in the civic and political life of the United States, organized NGDOS with the assistance of volunteers around the country. As a member of the SAALT Board of Directors and national co-chair of NGDOS I have been proud of being able to provide opportunities for South Asians to become engaged in our communities here in America through our SAALT activities. It is very important for our community to come together and really give back to a country that has provided so much opportunity for our families. By organizing events like the National Gandhi Day of Service, we hope to foster habits of community service that volunteers will carry through their lives.

Speakers at kickoff events Oct. 2 invoked the legacy of Mahatma Gandhi in their remarks. Born on October 2, 1869, Gandhi's life was dedicated to the universal messages of unity among all people and the moral obligation to "be the change you wish to see in the world," a concept that resonates with South Asians around the country. "Gandhi's dedication towards creating positive social change is important for South Asians to remember and follow," said Deepa Iyer, executive director of SAALT, at the New York City gathering.

The day's events reflected one of Gandhi's other messages that "[t]he best way to find yourself is to lose yourself in the service of others." This is what we hope happens for everyone on this day. We hope each person finds a little bit more of themselves than we already knew; a little bit that says to us how fulfilling it is to help those who are less fortunate than us. A voice that tells us not only how much our services are appreciated, but how much they are constantly needed, not just today, but on an ongoing basis.

In the Bay Area, Chandni Patel, a freshman at the University of California at Berkeley, visited the Charappal House, where she and other volunteers visited with residents of the senior citizen home. "My experience at the Charappal House was great," Chandni says. "I wouldn't have ever thought about volunteering at a senior citizen home on my own. I learned something new about myself today.

"Afterwards, I felt really good and I hope to continue volunteering and visiting my new friends at the home."

Bay Area first time NGDOS flagship coordinator, Subha Varadarajan, never knew how much impact she would have on so many individuals from organizing this event. "NGDOS went extremely well and I had no idea how rewarding this experience would be. I was very nervous in the morning but those butterflies all disappeared when I saw the look on faces of the senior citizens. They were so excited to have us there and take them out for lunch and ice cream. I even received a letter from one of their daughters telling me how grateful her mom was for the day we shared with them. I found out today that this is really what loosing yourself in the service to others is all about," says Vardarajan.

Volunteers from all over the country were sharing in similar experiences as they were helping "be the change." Ruby Dhillon, a volunteer in Boston who led cleanups at local parks, expressed similar sentiments. "Perhaps the most gratifying aspect of the Boston parks clean-up was the tremendous impact that the volunteers had made over the course of just several hours. Throughout the day, kids were running up to us and thanking us for making their park a cleaner and more enjoyable place — providing real encouragement for the volunteers to work hard."

Volunteers had extra incentive to contribute their time and energy in Orlando, Florida, where they removed debris created by Hurricanes Charley and Frances at the campsite of the Girl Scouts of Citrus Council. Local Orlando SAALT coordinators, Varsha Das and Shobana Daniels, were honored to be able to help fellow victims of the Hurricanes get the campsite ready for the Girl Scouts. In Houston, volunteers ended their day of service with the unveiling of a Gandhi statute at a local park. Houston coordinator, Pauravi Shah, felt this was a noble way to reflect on Gandhi's message and legacy after their day of service. Boston flagship city coordinator Sid Kumar reports that volunteers "constructed two picnic tables and four benches for a school for delinquent children, cleaned over 15 acres at local parks, sorted hundreds of pounds of food at a homeless shelter, served dozens of individuals at a local soup kitchen, and spread AIDS and domestic violence awareness to individuals throughout the Boston community."

In Atlanta and New York City, volunteers registered individuals to vote after receiving training from fellows affiliated with another SAALT project, South Asian American Voting Youth (SAAVY). Volunteers visited areas with significant South Asian populations such as Flushing and Jackson Heights in New York City, as well as Dekalb Farmers Market and Piedmont Park in Atlanta, to register eligible voters for the upcoming elections. Volunteers in Philadelphia, partnered with the Philadelphia Cares organization to give back and help thousands in their community.

SAALT volunteers and flagship city coordinators have been planning this year's event for over six months. "We designated coordinators in eight flagship cities to identify service projects and recruit volunteers from area universities and organizations. It is a wonderful opportunity for students and community members to take leadership roles to organize local service events." says Rajani Tendulkar, national co-chair of NGDOS. Atlanta regional coordinator, Dhruti Contractor, says that she decided to get involved in NGDOS because it presented "a great way to bring various groups in the South Asian community in Atlanta together and bridge gaps through community service." SAALT has partnered with many national organizations to help build these bridges and create a more unified voice.

"One of SAALT's overarching goals is to develop South Asian coalitions among organizations and community members that transcend religious, ethnic or linguistic differences," Tendulkar adds. "By building these coalitions through NGDOS and our other programs our belief is that we will help facilitate collective action and bring about broader community change." This idea is central to another one of SAALT's new initiatives, its Community Through Unity project. This project will bring South Asians from many communities together to develop sustainable efforts for confronting the root causes of bias and counteracting discriminatory policies.

Since Sept. 11, bias incidents and hate crimes against South Asians have skyrocketed. In fact, a recent survey conducted by New California Media and Amnesty International reveals that nearly a third of Pakistani Americans say they have experienced discrimination in the last three years. "The daunting new challenges facing our community in the post-September 11th world call for new strategies and coalitions," says Iyer. "We can no longer take our rights for granted, or be silent as they are taken from us. SAALT is committed to facilitating community organizing and fostering civic engagement to create positive social change."

Since its inception in 2000, SAALT has evolved into an organization that has firmly established a foothold in the broader South Asian community through volunteerism and policy development programs, as well as community education and organizing efforts. In order to be more effective in addressing these efforts SAALT has also announced a major advance for the South Asian American community nationwide with the establishment of a full-time office in New York City.

"We are excited to announce that our community now has a strong national voice, positioned to promote and protect the rights of all South Asians in the United States," said Nicholas Rathod, the SAALT Board Chair. SAALT's goal is to initiate programs that address policy issues affecting our community, and that provide opportunities for leadership development, volunteerism, and civic engagement. Through events such as National Gandhi Day of Service SAALT has made a tremendous contribution to the South Asian American Community and has helped bring our service and dedication to the forefront of the community. SAALT looks forward to many more years of successful NGDOS events.

SAALT's Sixth Annual National Gandhi Day of Service was made possible with the generous support of Citibank and ChevronTexaco. In addition, several corporate and individual donors supported events in their local communities.

SAALT is a national non-profit organization dedicated to ensuring the full and equal participation by South Asians in the civic and political life of the United States. Pictures from the events, as well as additional information about city events, are available by contacting Ankur Agarwal at ankur@saalt.org.

- Ankur Agarwal, an engineer with Advanced Micro Devices in Silicon Valley,
is a board member of the South Asian American Leaders of Tomorrow and
national co-chair of SAALT's National Gandhi Day of Service. He lives in the Bay Area.

---
HEALTHCARE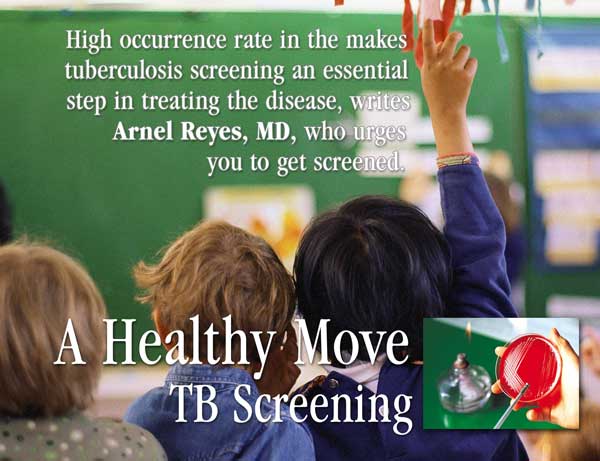 A Healthy Move:
TB Screening -
By Arnel Reyes, MD
High occurrence rate in the makes tuberculosis screening an essential step in treating the disease, writes Arnel Reyes, MD, who urges you to get screened.
School is in session! That means school health forms are due — so let's talk about tuberculosis screening. Tuberculosis is a bacterial infection that usually infects the lungs. Doctors believe that about 10 to 15 million people in the U.S. have latent TB. This high occurrence rate makes screening an essential step in treating the disease before it develops into active TB. Recently, a five-year-old boy came in to see me for a school physical. I did a tuberculosis screening, required for the school district. To my surprise, he turned out to be positive on his TB screening test, even though he was raised in the United States his entire life, and his parents were negative.
The bad news: While cases of TB are dropping slightly nationally, California continues to have the highest rate of TB in the nation. Over half of these cases involve foreign-born patients. The Mexican and Filipino communities have the first and second highest incidence of TB in the state of California.

The good news: Most people don't have active TB disease, and inactive TB, known as latent TB, is not contagious. The symptoms we normally associate with active TB are cough, fatigue, fever, night sweats and weight loss. A chest X-ray with positive lab cultures can diagnose pulmonary TB, but TB can also spread to other areas of the body, including lungs, nervous system, lymph nodes, heart and kidneys. A good case in point is the patient in his 50s who came to me with blood in his urine. When all the tests were completed, he was found to have TB in his kidney system. He had been exposed to TB as a child, and the TB was reactivated at a later stage in life. This is a rare case, and screening for TB is the best way to keep your family healthy.

The most common test is a skin test, which indicates exposure to TB but not necessarily active TB. Unfortunately, a large number of immigrant adults are already positive due to past vaccinations or past exposure. If you have always been negative on the TB screening, a new positive skin test conversion requires immediate action. There are treatment programs for people with active TB and people with positive skin tests, and our health system requires that people with TB take antibiotics. The best news is that nearly all people who take their medications as prescribed will be cured.

For those who are known to be positive for latent TB and not newly diagnosed, a very recent chest x-ray showing no active infection is normally all that is needed to get clearance for your school or employer.

Here is what you can do to join in the effort to rid our nation of TB.

Get screened for TB. Be prepared to go over a health questionnaire as part of your TB screening

If you are given a skin test, make sure you will be able to have it read by the clinic 48-72 hours later

Get a same-day chest X-ray if you have had a positive reading in the past. If your doctor decides to start you on medication for a new positive skin conversion, make sure you take your medicines as instructed for the duration.

Report any serious side effects to your doctor. Take lab tests as directed by your doctor

Finally, learn as much as you can about this treatable disease. One good source of information is Kaiser Permanente's Web site: www.kaiserpermanente.org.
- Arnel Reyes is a physician with Kaiser Permanante.
|TOP|
---
REPORT:

Asian Pacific Meet:
3rd APAPA Forum
- A Siliconeer Report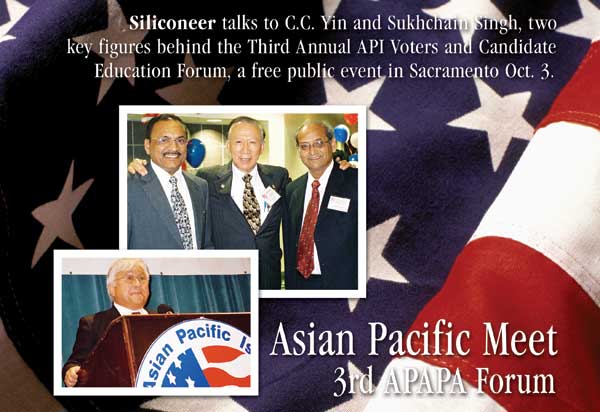 INSET, TOP: From L: Ashok Gupta, C.C. Yin and Sukh Chain Singh at the APAPA Forum

INSET, BOTTOM: Congressman Mike Honda speaking at the APAPA Forum

Siliconeer talks to C.C. Yin and Sukhchain Singh, two key figures behind the Third Annual API Voters and Candidate Education Forum, a free public event in Sacramento Oct. 3.


The Asian Pacific Islander American Public Affairs Association held their third annual voter's education forum at the California State University in Sacramento, Oct. 3. Elected officials and candidates from federal, state and local levels spoke to API voters addressing their issues and how they would help the Asian Americans in safeguarding their issues in mainstream politics. Key speakers at the event included California's Lt. Governor Cruz Bustamante, Congressman Mike Honda (D-San José) amongst others.
Siliconeer
presents an exclusive interview with the founder-president of APAPA, C.C. Yin and the founder-general secretary of the Indus Valley American Chamber of Commerce, Sukh Chain Singh. IVACC played an integral role as the only South Asian organization to join hands with APAPA in their effort to bridge the gap between the immigrant community and mainstream politics.
Excerpts from the interview follow.

C.C. YIN

Q: From your long experience of organizing Asians, please comment on the value of ethnic minority involvement in mainstream politics.

A: When the time is good and the economic conditions are good, there is no competition, more work, no civil disturbance and we live in peace only under one condition - that we work hard always and the bottom line is at the end of the day whatever is left is ours and whatever we earn is ours.

Another part is when the time is bad, there is strong economic competition, or war or disturbance, then as immigrants we have no protection from the American constitution. Our rights will be taken away and we may lose our lives, family, wealth in America, just like the Japanese have.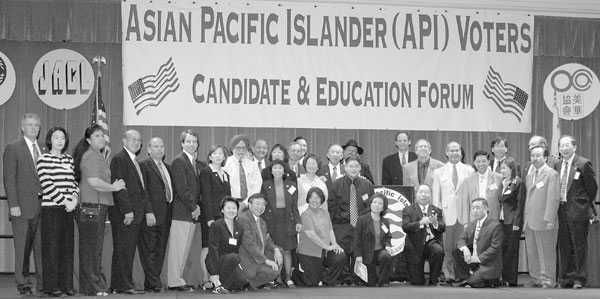 Candidates, elected representatives and speakers with members of APAPA at the
3rd APAPA Forum meet held Oct. 3 at the California State University in Sacramento.
---
We have to use political means to protect us during good times so that we are allowed to compete with the mainstream in every part of American society, socially, economically, politically. Political involvement will open the door to make way to protect us for social and economical equality as the political system has the real power to protect you and your rights.
Q: Please talk about the importance of ethnic minorities building broader coalitions, once they have organized their own community.

A: Yes, it's so true. Every city that I visit, I see at least 100 to 500 Asian organizations. They are all mostly social or cultural organizations, may be out of 100 organizations, 99 are socio-cultural. The remaining 1 percent is economic and zero political.

This is fine to some extent, as I feel the Asian culture as a whole is the best in the world. But it is about time we gather these socio-cultural groups to form a political power that aims at the values we talked about earlier.

We have managed to form a political group but not a political power that can add value to us. We as a minority have political groups that do not add value to America, instead we just entertain ourselves. We have no value to contribute to the mainstream, therefore we cannot earn their respect or their acceptance or their willingness to follow our leadership.

By organizing all these organizations that we have such as the Indian associations, Patels with the hotel associations, Chinese associations we can organize as a one-color interest with all differences disregarded, to cater to and fight for our political equality and right and protection.

The reason is politics in its entire existence is very large. It affects every one rich or poor, engineers, doctors, business owners, religious or not, capable, healthy, or not healthy, every one.

When a law or a political decision is made, it is made for everybody. So it is very important to have a strong voice that will take care of your rights as immigrants as well when laws or decisions are made in mainstream American politics.

Q: In your experience of trying to build a broader coalition, what challenges have you faced?

A: One challenge was myself and people like you, all those community leaders. Number one, we are not capable. I was an engineer for 18 years, then an entrepreneur for 20 years, and I do not know American culture much, or their language, history or traditions. I am just a person like anybody else who wants to do something for America, something to help the Asian American community. It's hard for us as a leadership to get support from others as we are not social figures. Our resources are limited and the challenges are big.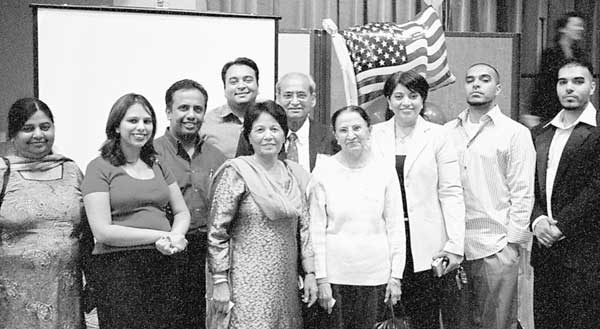 Members of Indus Valley American Chamber of Commerce at the APAPA
Forum Oct. 3, in Sacramento.
---
The second challenge is us as Asian Americans. Back home we come from a land of rich culture, heritage, values and philosophy. In fact, all of the philosophy in most of East Asia comes from India. Because of this rigidity, our thoughts collide as we have different viewpoints when we look at things. Our perception is different and rigid. We are hard-working and have a goal to achieve. An Asian can come here and build a business with help from within the family and on his own. A Patel could start from zero and take over all of America, the entire American hotel industry, just by hard work going against all odds. Indian and Chinese medical professionals and engineers dominate the success ladder in the whole nation as a group. This aggressive attitude is good for the individual but it becomes difficult when we have to bring them together to fight for a common cause as nobody wants to be a follower, everybody wants to be a leader.
The last challenge is to get acceptance from the mainstream America just like in case of the Hispanics and others. We are small and there is a conflict of interest. Whether it is money, power or opportunity, when we take it they (mainstream) don't have it and vice versa.

Q: Please feel free to make any comments or offer advice to our readers, the Indian American community.

A: My advice is number one, we all share common culture, heritage, religion, family values, all coming initially from India, we share the same pride. We should come together as immigrants who take America a step ahead of what it is today.

Another advice is to leaders who should understand that we don't come here to just as workers and then go back home. That's what the mainstream want us to be. They want our services but not our roots. They want us to return back to our home country when they are done with us. But they have to accept the fact that when we come here, we want our roots to lie in this country. We come here to stay and we are not going home because now this is our home. They have to open up and let us share the leadership. We can achieve it if we disregard our differences and integrate as one force.
SUKHCHAIN SINGH
Q: Why do you think it is important for Indian Americans to get politically organized?
A: Political involvement is the only way to establish our existence in this country.

Q: You have been involved in a unique experience—of trying to build a coalition with another community, the Chinese American community. Tell us what your experience has been like.

A: It is a learning process and an eye opener for us into mainstream politics. We have a lot in common as minorities. The most important thing is that whenever our community needs them, they are there to help us.

Q: Please tell us why you think it is important for the Indian American community to step outside its ethnic cocoon and get politically involved.

A: Consider Canada for example. The Indian community there has been actively involved in mainstream politics. This has been extremely beneficial for them. I feel very strongly that we should learn from our brothers and sisters in Canada.

|TOP|
FINANCE: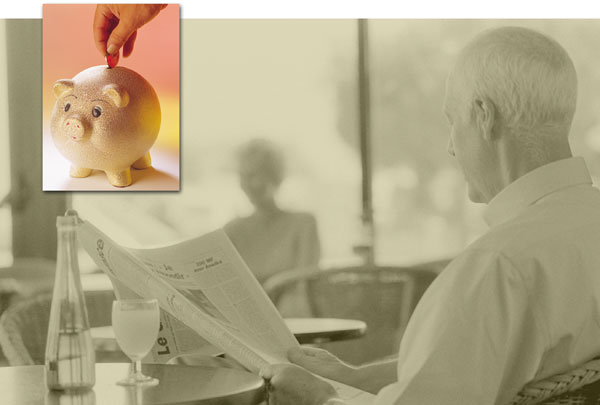 Securing Your Future:
Your Retirement Income

By Ashok Gupta


Of course you don't know how to retire, you've never done it before. To ensure you are financially okay when it happens, you better take stock now, says Ashok Gupta.

You may not know how to retire, but that's not surprising. You've never done it before. Although many things change in your lifestyle when you retire, one thing remains constant — you still need income. Where will the money come from?

Government programs, like Social Security, provide regular income for as long as you live. However, Social Security simply creates a base income, and was never designed to be your sole retirement income source. Economists predict that in the not-too-distant future, there will be more Social Security benefit recipients than contributors to support the system. Most likely, you'll receive some money from this government program, but benefit amounts and requirements change frequently. This is why it is so crucial for you to take responsibility now for your own financial independence tomorrow.

The 100 Person Story. Research has found that most people don't reach financial security and only a very few become wealthy. For every 100 people starting their careers today, at age 65: 66 will have annual incomes under $30,000 per year; 13 will have annual incomes between $30,000 and $60,000; 5 will have annual incomes over $60,000; 16 will be dead.

Your financial independence later depends on your actions now. You must consider everything — Social Security, pensions, annuities, life insurance, and investments, too. A careful analysis of these and other pertinent areas will help you determine whether you have adequate reserves to retire comfortably.

Employer-sponsored retirement plans are a good source of income. If you've moved or changed jobs, there may be confusion about how much you'll actually receive. The benefit booklet provided by your employer should tell you what requirements must be met and what benefits you can expect. Don't forget to keep in touch with former employers. You may be eligible to receive benefits; however, they can't pay you if they can't find you.

Personal savings and investments such as annuities, stocks, certificates of deposit, life insurance policies, savings bonds, mutual funds, money market accounts, real estate, and personal property often define the difference between financial hardship and financial comfort in your retirement years. A financial counselor can help you make sound decisions about how to handle your assets and investments before and after you reach retirement age.

You may still be earning income when you retire. Many people who retire go right back to work, and some even pursue new careers. If you decide to work after you retire, it's a good idea to check how it may affect your Social Security benefits. Planning for your retirement is more important now than ever before. We tend to live longer and lead more active lives; therefore, retirement benefits may need to stretch over longer periods of time. With the future availability of Social Security benefits in question and related tax laws constantly changing, having your own "nest egg" is a necessity rather than a luxury. Knowing your sources of income, what to expect from them, and how they work together will help you toward a financially secure retirement.
The constitution guarantees civil rights, justice, security and safety to the general public but today under the Musharraf military government, every Pakistani is denied of their fundamental rights, according to former Pakistani Prime Minister Benazir Bhutto. Addressing a huge crowd of Pakistan Peoples Party supporters in the San Francisco Bay area, Bhutto assured the audience that restoring the 1973 Constitution will be her first priority. Constitution of 1973 was signed by all the political parties and is a true guide for Pakistan, she added.
This event was organized by the Pakistan People's Party California in Newark. The first speaker who was also the coordinator of the event, Khawaja Ashraf. Ashraf welcomed Bhutto to California and credited her father Zulfiqar Ali Bhutto for his biggest achievement, the 1973 Constitution of Pakistan.

The 1973 constitution is a powerful tool and none of the military dictators who followed Bhutto could annul it. The first constitution written in 1956 was abrogated in 1958. There is a struggle going on in Pakistan between the politicians and the military dictators from the time of inception of Pakistan. Politicians always want a constitution but military dictators are afraid of the rule of law.

Ashraf said that Bhutto's famous phrase that people are the source of power, not guns, still stands true. Reza Shah of Iran, with all his military might, was overthrown by the people of Iran and Russian military tanks could not crush the will of the Afghan people.

In her speech, Benazir Bhutto said that Pakistan came into being with sacrifices and hard work. Quaid-e-Azam's dream of a Pakistan was of a prosperous democratic country where its citizens can live without fear and there is justice for all. Nations prosper in a democratic system where rule of law and justice prevails and there are equal opportunities for all of its citizens, she said. Generals are plundering the riches of the country, she charged, while they have stripped Pakistanis off their basic rights.

Benazir was sharply critical of the Pakistani military president. "In Pakistan not only general public but also elected officials are denied justice," she said. "In the history of Pakistan, every prime minister was dismissed before his term was over (except Quaid-e-Awam, who could only finish his first term). After removal from their office, every prime minister was criminally charged and this practice started with the removal of Hussain Shaheed Suhrawardy dating back to 1957 and this still continues to date."

Benazir Bhutto said that instead of defending our borders our military wants to rule Pakistan and became the ruling army and this has been the practice since 1954. As long as our military has these ambitions there could be no justice, peace and security for Pakistani citizens.

Benazir said that we want true democracy in Pakistan and we want the kind of democracy as is in India where the sitting prime minister can lose the election and power is transferred in an organized way.

At the end Benazir appealed to all Pakistani to strengthen Pakistan Peoples Party and join her in the struggle for the restoration of democracy in Pakistan. "Let us work together and overthrow this dictatorship," she said. "Ayub Khan, Yahya Khan and Zia ul Haq's martial law is gone and with your help Musharraf's military rule will be gone soon too. PPP wants to see Pakistan a democratic and prosperous country."

- Talat Sattar is a civil engineer and a part-time reporter
for Pakistan Weekly and Pakistan Link. He lives in Sacramento, Calif.
|TOP|
---
Photo Essay:
Durga Puja in Sunnyvale

By Jagdish Sindhi and Pashchimi

Durga Puja in Sunnyvale
Pashchimi's 5-day Durga Puja celebrations held Oct. 20-24 in Sunnyvale, Calif. drew over 5,000 devotees. Siliconeer presents a photo essay.
Key to Photos:
Top section cluster of photos, clockwise from top left:
Durga Puja Pandal created by Pashchimi Members

Durga's idol

Kids in Durga Puja outfits

Bharatnatyam performance by Vaishnavi, who is just over 3-years old.

Main picture, center: Bengali priests offering prayers during the Durga Puja celebrations at the Hindu temple in Sunnyvale, Calif.

Bottom section cluster of photos, clockwise from top left:
Sunnyvale Temple's Raj Bhanot (l) and Naranji Patel (2nd from l) at the Bhog Distribution

Pashchimi Group Members - Organizers of the Durga Puja 2004.D

Homa and Chandipath

Scene from a Bengali Drama
Shindur Khela

Shindur Daan Vandana

- Photos by Jagdish Sindhi and Pashchimi

---
BUSINESS: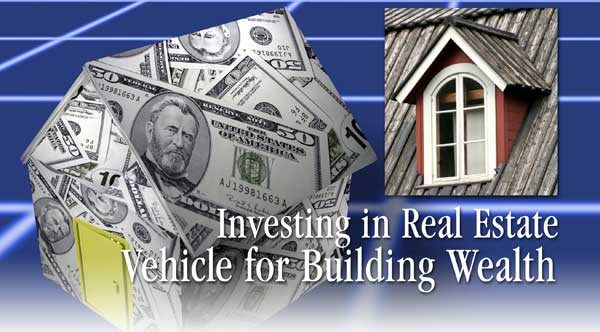 The Ultimate Lubricant:
Oil and Indo-Pak Ties -
By Srini Saripalli

Reasonably predictable and less volatile, real estate has historically outperformed other assets, and is a great vehicle for building wealth writes Srini Saripalli.


Real estate is one of the best vehicles of building wealth. Historically real estate has outperformed other asset classes like stocks or bonds, and is reasonably predictable and less volatile. There were times when real estate went down and there were times where it went up but on an average it has given a sizeable annualized return of 6.3 percent over the last 40 years. In fact, according to the U.S. department of Housing and Urban Development report, the price of an average single-family home has gone up from $22,300 in1968 to $206,100 in 2003, an increase of 824% in a span of 25 years
There are many ways to invest into real estate. With 100 percent financing options, low interest rates and good credit it's fairly easy to get started. Numerous articles and books have been written about investing in real estate and success stories are aplenty.

Here, in a nutshell, are some of the most important reasons for investing in real estate.

Appreciation. Traditionally real estate has been viewed as a "buy and hold" type investment vehicle. Real estate has recovered from cyclical declines and regional corrections and it may continue to do so in future, primarily because of tight supply and demand. Land is finite and housing is a necessity. According to the U.S. Census Bureau: the nation's population is projected to increase to 392 million by 2050 — more than a 50 percent increase from the 1990 population size. These factors presents a bright outlook for real estate investors. The fact that land is finite, and population is growing will cause most real property to rebound even if there is a market decline.

Properties can be bought and held for appreciation provided one has the staying power. To avoid occasional declines, a smart investor should buy properties below market value by using creative acquisition techniques and realize a gain by quickly turning around and selling for a reasonable profit. Of course, properties bought below market value can be held for cash flow and long-term appreciation as well.

Leverage. Leverage in real estate means making money on borrowed money. The power of real estate resides in using "other people's money." One can buy a property with zero down (100 financing) and make a profit upon sale as if it had been paid off entirely. Let's assume you decide to buy a duplex worth $500,000 with 100 financing. Income properties have been appreciating at an average of 7 percent per year. With a 0 percent down your property at the end of the first year is worth $535,000. At the end of the second year, it's worth $572,450. By using leverage or borrowed money to purchase a larger income property, you have increased your profit by $72,450 in just two years. A 14.49 percent return on a borrowed amount of $500,000. This is the power of leverage. Leverage coupled with appreciation can yield high profits.

Tax Benefits. There are numerous tax benefits of owning real estate, gains from sale of primary residence up to ($250,000 for single, $500,000 for married filing jointly) is tax-free. IRS allows taking deductions for depreciating real estate assets. Legitimate expenses like interest, depreciation, insurance premiums, management fees, legal fees, repairs etc are all tax deductible. You only pay taxes on net profits.

Real estate investing is an extremely rewarding process, but it needs perseverance and knowledge to achieve success. There are several proven techniques to make quick money but the key to success resides in buying properties below market value and selling them at the market or higher market price. Great deals can be found in foreclosures, fixer uppers, distressed properties and auctions etc.

Happy Investing!

- Srini Saripalli is an entrepreneur, direct marketing expert and real estate investor. He is also a business development consultant to Fortune 500 companies. He is based in San Jose, Calif. Saripalli can be reached at: Saripalli@hotmail.com.
|TOP|

---
EVENT: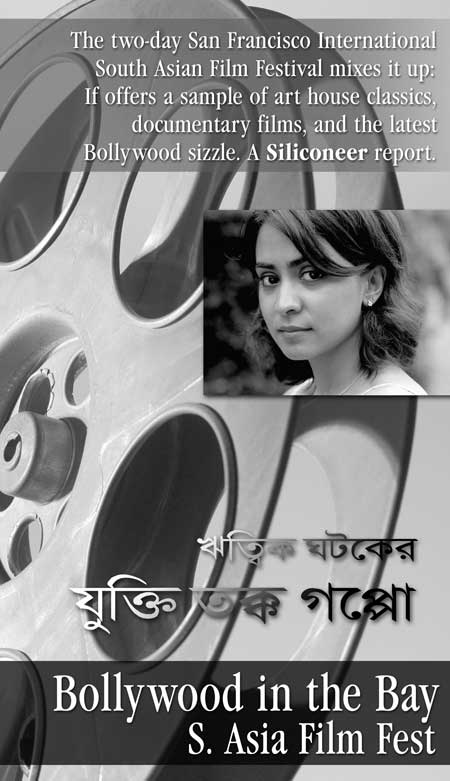 Bollywood in the Bay:
South Asian Film Fest
The two-day San Francisco International South Asian Film Festival mixes it up: It offers a sample of art house classics, documentary films, and the latest Bollywood sizzle. A Siliconeer report.


The second annual San Francisco International South Asian Film Festival begins Nov. 13 with a two-day program giving Bay Area moviegoers a sample of art house classics, documentary films, and the latest Bollywood sizzle. The SFISAFF features appearances by filmmakers, an afternoon reception, and the latest in innovative and experimental short films by U.K. and Bay Area filmmakers.
The SFISAFF program opens Nov. 13 at the Castro Theatre at 1 pm with the screening of filmmaker Ritwik Ghatak's last film Jukti Takko Aar Gappo (India, 1974) in which Ghatak plays the lead role himself, an intellectual taking an emotional journey through his life, memories, loves, and friendships.

The program continues with Second Generation (U.K., 2003), a made-for-television soap opera by Jon Sen, starring Parminder Nagra, Om Puri, Anupam Kher (Beckham), Rita Wolfe and Roshan Seth while Asian underground musician Nitin Sawhney provides the soundtrack. Parminder Nagra will be available for a question and answer session after the screening of the film. The film is preceded by an invitation-only reception for filmmakers, sponsors, and special guests.

Bollywood will receive a bow at the Castro with the screening of Main Hoon Naa starring Shah Rukh Khan. On Nov. 14 the Roxie Theatre will screen Anahaat (India, 2003), based on a play by Surendra Verma and directed by Amol Palekar. A consummate love story and a journey of sexual awakening, explored through the 6th century custom of Niyog, where the Queen must pick a mate for the sole purpose of producing an heir. Laatoo (Pakistan/ France, 2003) by Faizaan Peerzada and Alix Phillippon investigates the state of classical dance in Pakistan, from Kathak, Bharatnatyam, Odissi to more commercial forms of dance. Starkiss: Circus Girls in India (The Netherlands, 2002), by documentarians Chris Relleke and Jascha de Wilde, explores the lives of Nepalese girls who perform dangerous and daring acrobatics in the oldest circus in India.

The two-day festival wraps with a mix of experimental films made by local South Asian women filmmakers and by British South Asians. Screenings include the award-winning documentary A Certain Liberation (Bangladesh, 2004). "The British Are Coming" is a compilation of satirical and serious short films offering a unique perspective of South Asian filmmakers from England.

The Festival is presented by 3rdI, a national organization dedicated to sharing diverse images of South Asians through monthly screenings of feature and short films in San Francisco, Los Angeles, Chicago, New York, and Washington DC. The range of South Asian cinema that 3rd I and SFISAFF represent includes filmmakers and audiences from Bangladesh, Bhutan, India, The Maldives, Nepal, Pakistan, Sri Lanka and Tibet, as well as from Australia, the United Kingdom, the United States, and the South Asian Diaspora. Festival directors Ivan Jaigirdar and Camille Ramani would like specially to thank the key sponsors of the festival including California Institute for Integral Studies, Center for South Asian Studies at UC Berkeley, PsPrint, Hyphen Magazine, and India West.

For more information about the festival and films visit the festival Web site at www.thirdi.org/festival or call 415 835-4782.

|TOP|
---
CULTURE: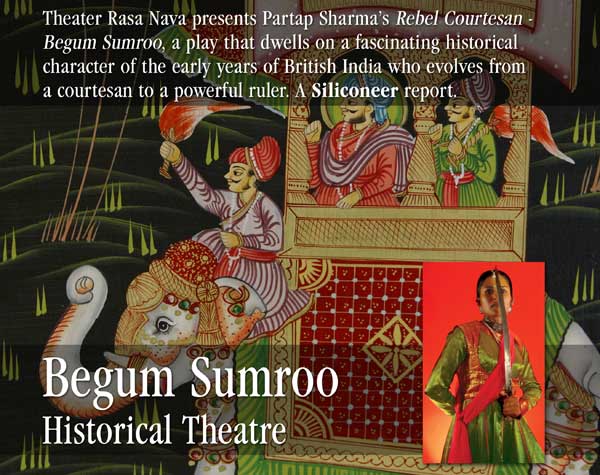 Begum Sumroo
Historical Theatre

A Siliconeer Report
Theater Rasa Nava presents Partap Sharma's Rebel Courtesan -
Begum Sumroo, a play that dwells on a fascinating historical
character of the early years of British India who evolves from
a courtesan to a powerful ruler. A Siliconeer report.

Theater Rasa Nova, in association with Bay Area-based activist organization Ekta recently presented The Rebel Courtesan, Begum Sumroo, a play by Partap Sharma.

Performances were at Project Artaud Theater in San Francisco, October 15-17 and October 21-24.

With a cast every bit as eclectic as the diverse historical canvas it portrayed, the play was set at a time of great political change and upheaval in India when the Mughals were in decline and the British were scheming to take over the vast country, and all political players were frantically jockeying for position.

The play traces the picaresque adventures of a legendary historical figure from British India, Begum (Queen) Sumroo. Farzana is a peerless courtesan who evolves into a powerful ruler, known for her political accomplishments as well as her amorous liaisons. After seducing Walter Reinhardt Sombre, a Swiss German mercenary, she acquires the kingdom of Sardhana from Mughal emperor Shah Alam, and commands a fierce brigade of 3,000 European and Indian soldiers.

Directed by Vidhu Singh, former managing director of the Asian American Theater Company in San Francisco, the play focused on a time of Indian history where the boundaries of race and gender had yet to ossify into implacable barriers, and with a bit of pluck and initiative, a Kashmiri nautch girl could find herself ruling a kingdom with the blessing of the emperor. Farzana, who took Reinhardt as her lover and later became Begum Sumroo (an Indian version of the name Sombre) got the kingdom of Sardhana from Mughal Emperor Shah Alam, and commanded a fierce brigade of 3,000 European and Indian soldiers.

"If it's actually possible for someone to fall in love with a character in history, I did," Partap Sharma, author of the play, has said. "Her determination and what she managed to achieve made her a woman ahead of her time. She succeeded where men failed. Never lost a battle or gun. Saved Shah Alam's life twice — though I only make one reference to it. All this during purdah."

The play was directed by Vidhu Singh, who earned her doctorate in Asian theater from the University of Hawaii at Manoa and during her research developed an awareness of a rich variety of world theater traditions. She traveled to far-flung parts of the Indian subcontinent delving into folk and classical forms, acrobats, wrestlers and story-tellers, martial arts and regional experimental theater.

The eclectic cast included Nidhi Singh, who made her theatrical debut in Delhi as Agnetha of Abba, who played the Indian nautch girl Farzana who becomes Begum Sumroo; Axel Parker, who was born in a tiny hamlet in Germany and studied at Studio ACT, who played Walter Reinhardt Sumroo, a Swiss German mercenary, military officer, commander of the brigade; Karachi-born Saqib Mausoof who played Ghulam Kadir, plays an Indian Rebel, a Rohilla Pathan; and Sukanya Mehra, who has a masters degree in industrial design from IIT Mumbai and who played Zulekha, an Indian nautch girl.

|TOP|

---
COMMUNITY NEWS IN BRIEF:
Cupertino Chamber Celebrates Diwali
...
Multi-ethnic Chambers Meet
...

Veteran Leader Visits Bay Area
...
CRY Benefit Concert
...
Abhinaya Concert
Cupertino Chamber Celebrates Diwali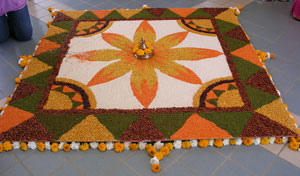 Rangoli floor art
---
The Asian American Business Council of the Cupertino Chamber of Commerce hosted its second annual Diwali celebrations on Sunday, Oct. 3, at the Quinlan Community Center in Cupertino, Calif. The event attracted more than 3,000 attendees. Sari-festooned columns, colorful banners and a spectacular rangoli floor art display greeted the audience. Festivities included a mela (fair) that offered a cultural kaleidoscope of activities and performances. An evening banquet followed with the entertainment performance themed around Indian wedding celebrations.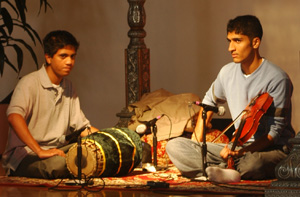 Musicians during a performance
---
Diwali event chair Mahesh Nihalani said, "This second year we succeeded in increasing attendance ten-fold by incorporating a day-time festival for families from Cupertino and the surrounding West Valley region."
There were two stage shows showcasing Kuchipudi, Kathak, Koli, Karagram and Bollywood dance performances. Attendees could also get mehndi tattooed on their hands; have a picture taken with a painted backdrop of the Taj Mahal; visit a fortune teller's stall; or, go to a mini bazaar. Food booths offered authentic Indian delicacies like chaat, sweets and more.

Marking the occasion, Mayor James presented a proclamation from the City of Cupertino honoring the second annual Diwali celebration. Proclamations were also received from Congressman Mike Honda, and from Santa Clara County Supervisor Liz Kniss.

The Indian Wedding

---

Indian folk dance performance

---
The Indian wedding program was moderated by Hema Kundargi, a Cupertino Fine Arts Commissioner, and Karen Purtich, who represented the Chamber's Asian American Business Council. Pandit Dhirendra Sharma, performed an abbreviated version of an Indian wedding ceremony for a young couple, an Indian groom and his Caucasian bride. The performance allowed the multi-ethnic audience to enjoy the Indian wedding pageantry and experience Indian cultural beliefs.
|Return to Community News Index| |TOP|

Multi-ethnic Chambers Meet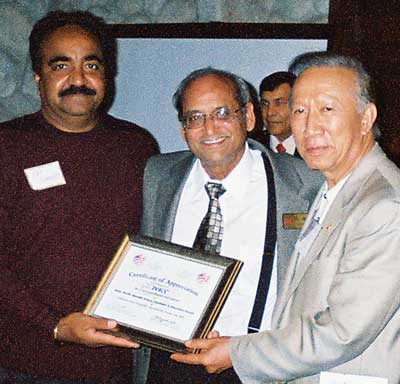 C.C. Yin (r) presenting a Certificate of Appreciation to IVACC's J.P. Singh (l) and Sukh Chain Singh (c), Oct. 19 at the Korean BBQ restaurant in Sacramento, for the chamber's participation in the Voter Education Forum Oct. 3 that was organized by APAPA and supported by IVACC.
---
The Indus Valley American Chamber of Commerce held their monthly meeting Oct. 19 at the Korean BBQ restaurant in Sacramento. The meeting was attended by almost 100 people of different ethnicities and business backgrounds. Included in the attendees were representatives of APAPA — the Asian Chamber, the Black Chamber, and the Hispanic Chamber.
The hosts for the evening were Mrs. and Mr. Jong Kim, owners of the Korean BBQ restaurant. The meal was a unique experience as the guests were seated at different tables according to their meal preferences and the food was freshly cooked at each table.
Chief guest John Chiang, member State Board of Equalization, addressed the audience. The key note speaker Fusako Yokotobi standing for Elk Grove School Board gave the next speech. After several announcements, the evening was drawn to a close by a hindi song by Punam Kaur and a raffle with 5 prizes for the winners.

Interested readers can find more information about the chamber and its activities by sending an e-mail to chainsukh@aol.com

|Return to Community News Index| |TOP|

Veteran Leader Visits Bay Area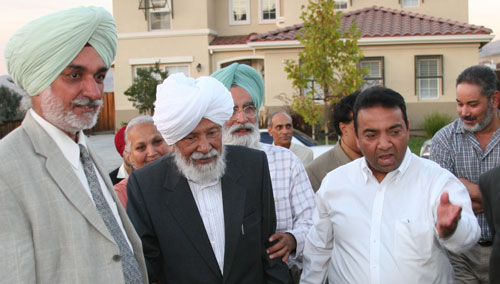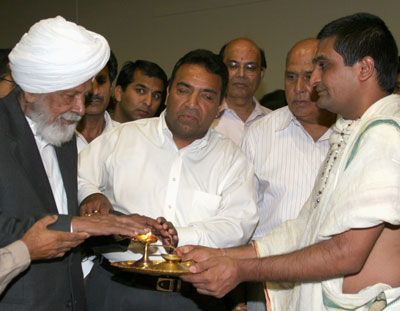 (Top) Har Kishan Singh Surjeet (2nd from l) at the residence of family friend Raj Bhanot (2nd from r) in San Jose, Calif. Oct 13. Also seen are (from l) Gogi, son of H.K. Surjeet, Charan Singh Judge and Surinder Uppal (r).
(Bottom) H.K. Surjeet at the Hindu Temple in Sunnyvale, Calif. Oct 13 where he was honored.(Praful Patel photos)
SUNNYVALE, Calif. – Veteran freedom fighter, Indian Communist Party (Marxist) leader, and member of Rajya Sabha Har Kishan Singh Surjeet visited the Hindu Temple here Oct. 13. A reception to honor the veteran leader was organized by the Indo-American Desh Bhakth Foundation. Members of the foundation submitted a memorandum requesting the veteran leader's help in resolving certain issues some of which are outlined below.
A request was made that the Gadar Memorial Hall in San Francisco should be handed over to a trust that would manage the day-to-day operations of the hall so that the hall could stay open to public daily as opposed to some special days. The group also requested to provide Indian passports to those who had sought political asylum in U.S. following the 1984 riots in India. A third request called for the removal of Jagdish Tytler, India's Minister of State for Non-Residents Affairs, from office following his connection to the 1984 country-wide riots where Sikhs were victimized.
|Return to Community News Index| |TOP|

CRY Benefit Concert

SAN JOSE, Calif. — Chid Relief and You America organized a benefit concert Oct. 11 at San Jose Performing Arts Center featuring flute maestro Pandit Hari Prasad Chaurasia.

Pandit Hari Prasad Chaurasia and Pandit Bhavanishankar Kathak were accompanied by the youth performers Debopriya Chatterjee on flute and Rimpa Siva on tabla.

Pandit Chaurasia mesmerized the audience with well woven notes from his bansuri (flute), reliving the legend of Lord Krishna. His solo rendition in Raag Kirwani was followed by the delightful combined performance with Pandit Bhawani Shankar Kathak on Pakhawaj.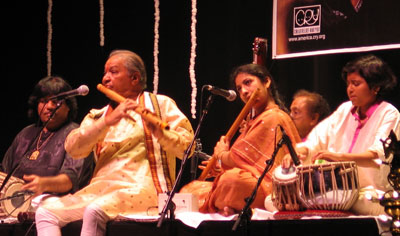 Pandit Bhavanishankar Kathak and Pandit Hari Prasad Chaurasia (2nd. from l) with
young performers at the CRY benefit concert.
---
Pandit Chaurasia introduced teenage prodigy Rimpa Siva on tabla and Debopriya Chaterjee Randive on flute. Rimpa exceeded any expectation that the crowd had of her. There were many moments of spontaneous ovations as the artists got in a teasing duo of notes and beats. The composition, in Malkauns raag with Debopriya Chaterjee Randive on the second bansuri and Rimpa on tabla, gave a glimpse of their promising talent. The show concluded with a Pahadi Dhun by all the artists.
|
Return to Community News Index
| |
TOP
|
Abhinaya Concert
SA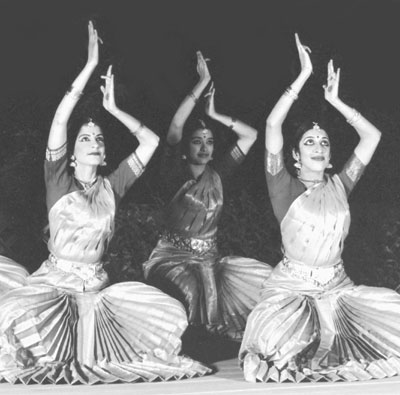 Dancers at a performance by Abhinaya Dance Company of San Jose.
---
N JOSE, Calif – The Abhinaya Dance Company of San Jose announced upcoming fall concert entitled "Timeless Traditions." The concert features special collaborative performances of Bharatanatyam and Kathak and showcases guest artist Anuradha Nag and the Tarangini Dance School of San Jose. The performances will take place at the Mexican Heritage Plaza in San Jose, Calif., Nov. 20 and at the Julia Morgan Center for the Arts in Berkeley, Calif., Nov. 21.
"The ancient classical dance of Bharatanatyam and Kathak are performed by thousands of artists all over the world but traditionally as separate events," said Mythili Kumar, art director of Abhinaya Dance Company of San Jose. "By combining these distinctly different types of dance, this concert becomes a unique experience for both artist and audience members alike. The difference in styles as well as the rich history and themes couple beautifully and create a perfect marriage of movement, rhythm and sound."
Interested readers can get more information at Abhinaya's Web site at http://www.abhinaya.com.
|Return to Community News Index| |TOP|

AUTO REVIEW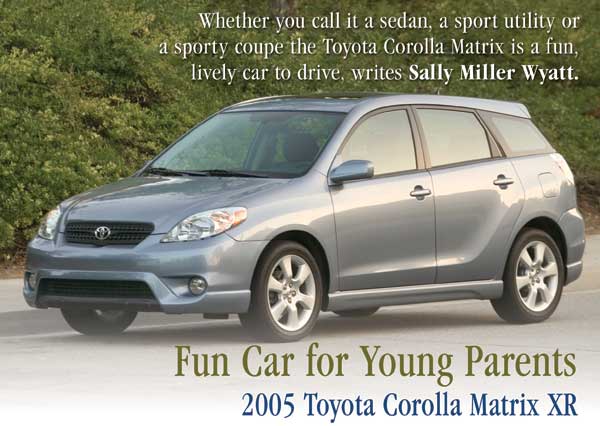 Fun Car for Young Parents:
2005 Toyota Corolla Matrix XR
– By Sally Miller Wyatt

Whether you call it a sedan, a sport utility or a sporty coupe the Toyota Corolla Matrix is a fun, lively car to drive, writes Sally Miller Wyatt.
Is it a sedan? Is it a sport utility? Is it a sporty coupe? Let's just call the Toyota Corolla Matrix a "crossover vehicle," since it could arguably be any one of these model types.
The Matrix was first introduced in 2003, and its looks and versatility are proving attractive to a new generation of buyers, Toyota press materials note. That may be due, in part, to the "street performance utility" theme Toyota designers used when crafting the Matrix. Creased edges, long contours and a unique profile of three side windows gives the Matrix an edgy exterior look, while such interior touches as chrome-rimmed gauges and sporty seating continue the theme.

The Matrix comes in three models: the Standard, the XR and the XRS. The XRS offers increased performance with its 170-horsepower engine. We test drove the XR, which, along with the Standard, offers some serious road safety features, including an optional Vehicle Stability Control system, a new feature for 2005. This VSC, along with Traction Control and Brake Assist, provides drivers with the ability to better maintain their grip on the road during cornering, as well as reducing tire slippage during acceleration and enhanced braking during emergencies.

Both the Standard and XR versions come with front-wheel drive and four-wheel-drive configurations. This would come in handy for those who drive in all-weather conditions. The XRS is front-drive only.

Also new for 2005 is a fresh look for the front grille and bumper, fog lights and rear lights. All Matrix models are equipped with tire pressure monitoring systems, and the power door lock system has been also been enhanced. The doors now automatically lock when the car is put into drive, and unlock when the shifter is put into park.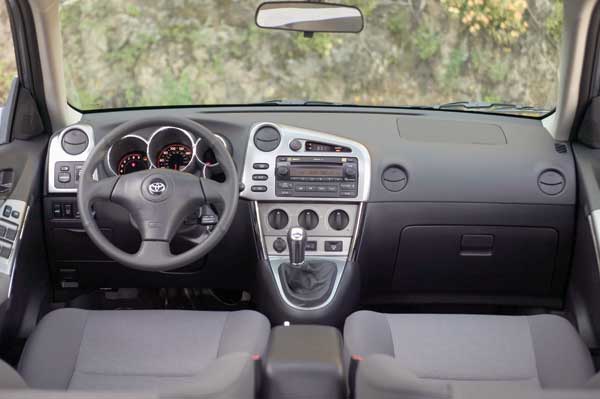 The Matrix has room for five passengers, and if you're transporting young ones, you'll be pleased with the rear seat. The seat is placed up a bit higher, so it will enhance visibility for even little ones. In fact, with the three rear side windows, visibility is also good for the driver.

The rear cargo area is equipped with a cargo cover, for increased security. The space back there is good-sized and could easily swallow up all the accouterments of parenthood: baby cribs and sporting equipment, groceries and golf clubs. If you need more room, the rear seats fold down in a 60/40 spit. The floor folds flat, too, and is covered in washable plastic. The front passenger seat also folds down, which means you can carry long objects.

The Matrix XR's engine is a 1.8-liter, four-cylinder version that produces 130 horsepower at 6,000 rpm. We encountered no hesitation when it came time to merge onto the freeway.

In fact, whether on city streets or the freeway, the Matrix handled well and was lithe and maneuverable. It has a tight turning radius, so making U-turns is no sweat.

The Matrix is aimed at younger buyers, and the Standard version offers many desirable features as standard: air conditioning, AM/FM/CD sound system with four speakers, power mirrors and a tilting steering wheel, a digital clock and outside temperature gauge. Move up to the XR version and more becomes standard, such as power windows and door locks, remote keyless entry and a rear wiper, among a few other features. The only problem is that, by the time you start adding these features, you have a car that may be priced out of range for many younger buyers.

Overall, we found the Matrix to be a fun, lively car to drive. It has plenty of room for a young family or college-age driver, and all the attitude to match. With all those safety features on board, it also gives parents of any generation plenty of peace of mind.

Today's Test Drive:
2005 Toyota Matrix XR

Base Price: $18,635

Price as Tested: $21,321

Engine: 1.8-liter four-cylinder twin cam, 16-valve

Horsepower: 130@6,000

Torque: 125@4,200

Transmission: Four-speed automatic

Mileage: 26/city, 31/highway

- Sally Miller Wyatt is a freelance writer
who writes family-oriented auto reviews for newspapers, magazines and the Web.
|TOP|
---
Bollywood: | Guftugu | Hindi Film Review |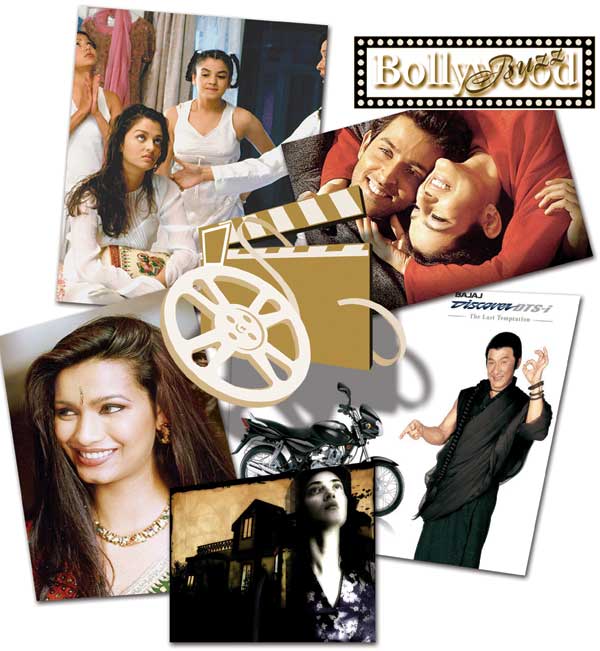 Guftugu

Not So Fast, Aish

After all the hoopla and hype, finally it's out. Bride and Prejudice, Gurinder Chadha's masala movie version of Jane Austen's classic Victorian novel, is being screened in cinemas in Bharat and good old Blighty.

So what's the verdict? The English version has opened to tepid reviews in the U.K., but the desi press has gone ga-ga. However, a Hindi dubbed version has sunk without a trace, though the English version is raking in the moolah in England.

On one matter there is unanimity – Aishwarya Rai is a disaster.

But Aish will have none of it. Pointing petulantly at some unduly generous British reviews, she is fuming that the Indian press is simply jealous of her success.

Which begs the question: What success? Her international foray has only just begun, and even at home things aren't so hot anymore.

Look sweetie, Rani Mukerji and Preity Zinta can fill up cinemas far better than you can, and the likes of Bipasha Basu and Priyanka Chopra are gaining fast on you, so you would do well to remember that even in Bollywood, a pretty face only so far.
|Return to Bollywood Index| |TOP|

Kung Fu with Heart

You gotta love a man who wears international acclaim so lightly that he thinks nothing of picking up litter during a shoot. Hong Kong kung fu star Jackie Chan has been effortlessly winning hearts and minds during a recent shoot in India. In Hampi, he expressed concern about preserving India's architectural heritage.

Ad filmmaker Prasoon Pandey was all praise after shooting a motorcycle ad with Jackie. "He is so down-to-earth and disciplined that he would pick up litter and throw it away personally," he says admiringly.

Jackie's interest and love for India runs pretty deep. He says that he is aware that his school of martial arts, Shaolin Kung Fu, has evolved from kalaripayattu, Kerala's ancient martial art. In fact, for his new film set in India, he is already practicing intricate kalari movements.

Makes are refreshing change from Mumbai penchant for aping the West, whether in its grossly exorbitant dance clubs or in its atrocious remix music, where classic Bollywood oldies are butchered at the altar of Western pop.
|Return to Bollywood Index| |TOP|

Playing Her Namesake

She's drop-dead gorgeous, wears a crown, and her name is Diana. No, we don't mean the late Princess of Wales, whose tragic death in an auto accident in Paris drew a worldwide outpouring of sympathy.

We are talking about India's own Diana – Diana Hayden, the Hyderabad-born beauty who won her crown in a worldwide beauty contest. Bollywood's rumor mill is busy with the news that Diana Hayden is all set to star in a film based on the tragic love triangle of Princess Diana, Dodi al-Fayed and Prince Charles.

The film is called Adaa – Will Kill U, but the producers are tight-lipped about the storyline. While producers refuse to confirm or deny rumors, a unit insider swears the film is based on Diana, Princess of Wales. Diana Hayden, meanwhile, has added fresh fuel to rumors by being photographed in a white hat and a dress similar to what Princess Diana used to wear.

Mr. World Rajeev Singh will play Dodi al-Fayad and Vasudhara Das will play Camilla Parker-Bowles, Prince Charles' love interest, according the grapevine. All that remains to be seen now is whether director Ajeet Sinha and an Indian production house can pull it off.
|Return to Bollywood Index| |TOP|

From New Zealand With Love

Foreign leaders frequently visit India these days, and it's hardly surprising. India's prowess in information technology and business process outsourcing has drawn the admiring attention of all nations, so few eyebrows were raised when New Zealand Prime Minister Helen Clark came down for a visit.

What did come as a pleasant surprise was the prime minister's praise for Bollywood in general and Hrithik Roshan, father Rakesh Roshan and Amisha Patel in particular.

Hrithik and Amisha's smash hit Kaho Naa… Pyaar Hai opened the floodgates with its cinematography of eye-popping beauty of the island nation. Over 100 Hindi films have been shot in New Zealand since 1995, and an estimated 18,000 Indian tourists visit New Zealand every year.

Of course, it's a beautiful country. As Clark said fondly: "New Zealand is quite possibly the only place in the world where filmmakers will find sub-tropical rainforests, snowy alps, lush green farmland, sandy beaches, craggy coastlines, high country sheep and cattle stations, citrus groves and the steel and urban landscapes within a relatively short distance of each other."

No wonder Bollywood has fallen in love.
|Return to Bollywood Index| |TOP|

---
Hindi Film Review
Flawed, Passable Thriller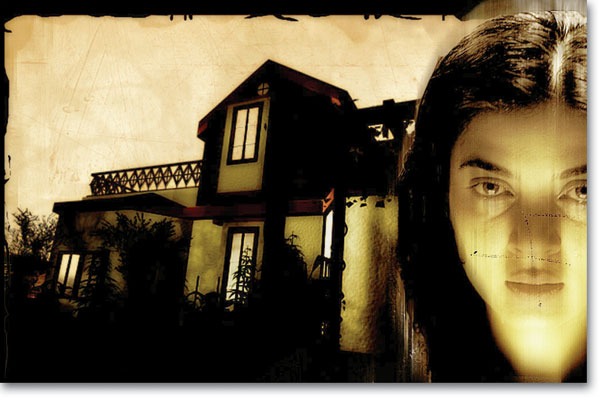 Vaastu Shastra
Produced by:
Ram Gopal Varma
Directed by:
Sourabh Usha Narang
Music:
Amar Mohile
Starring:
Ahsaas Channa, Sushmita Sen, Chekravarthy, Sarika Joshi, Peeya Rai Choudhury, Sayaji Shinde
Bollywood filmmakers are not noted for compassion—filmmaking, after all, is a tough game in a dog-eat-dog world, but even the most jaded critic will be appalled when a maverick, successful filmmaker rests the enormous weight of the success of his horror film on the frail shoulders of a small kid.
At least that's this reviewer's impression after sitting through this bizarre concoction by mayhem maven Ram Gopal Varma: It's as if it is up to poor little Ahsaas Channa to present a performance so powerful that it knocks your socks off – and you have little time to contemplate the filmmaker's myriad misdemeanors, small and big, that deface the film like the pock-marked face of a smallpox survivor.

Don't get me wrong—that little kid indeed delivers, which is a heck of a lot more than you can say about Ram Gopal Varma, who makes it almost impossible to believe that this is the same guy who gave us the intriguing, well-made thriller Bhoot.

So if the question is whether the film is scary, the answer is yes, but in more senses than the director likely intended. It does have many scary moments, some of them superbly executed, but it's also scary in the way a filmmaker's hubris can lead to sloppiness and result in a film that fails to work cinematically.

The film is strewn with numerous "homages" to Hollywood horror films—the cycle from The Shining; red balloons from Shyamalan's The Sixth Sense; other films that are remembered include The Omen trilogy, Spielberg's Duel. There is even a reprise of the famous shower scene in Hitchcock's Psycho.

The storyline, to use an old cliché, has more holes than a piece of Swiss cheese.

Let's begin, then, with the "story" of the film, such as it is. Dr. Jhilmil (Sushmita Sen) and her sister decide to buy a bungalow in the middle of nowhere for no reason any mortal can fathom. But let that pass.

Jhilmil's husband (Chekravarthy), a writer, and their son Rohan (Ahsaas Channa) live in the house as well. It turns out that that the place is haunted; it has a number of spirits with whom Rohan can communicate; and who are visible to the audience and other adults in the film according to the screenplay writer's whim.

Throw in a thieving maid (Sarika Joshi) and you have evil brewing. Little Rohan catches her in the act, and she threatens him, and is actually ready to kill him. This is where Rohan's paranormal buddies pitch in. However, Rohan is frustrated because none of the adults in the house will believe him. They are far too ready to conclude that all this stuff about ghosts is a figment of his overactive imagination (after all, his dad is a writer), and instead decide to take him to a shrink.

So far so good, right? In fact, I would even go so far as to argue that the plot line has within it the basic elements of a good, gripping horror film, the horror suitably augmented by a little child's frustration at not being believed.

What's more, it should have been a piece of cake for Varma, who has shown before that he understands the craft of filmmaking. But he decides to ruin it all in an absolutely disastrous mish-mash of events which do not add up, and end in a denouement that is particularly underwhelming.

Now I can hear sniggers at the very notion of Bollywood films making sense, and that too, in a horror film, with its dependence on the paranormal, but the fact is that only when a film's events make some sort of coherent sense that its horror quotient surges: plausibility makes a horrifying moment even more scary.

Yet here, its horror sequences notwithstanding, only a viewer who has had a frontal lobotomy could avoid getting lost in a thicket of questions: What's the real story behind the spooky tree to which the ghosts are so attached? How come the ghosts protect Rohan at first and then become malevolent later? Even after a cop backs little Rohan's case that the maid wanted to harm him, why do his parents refuse to believe him? Not only do they refuse to believe him, they decide to take him to a shrink. And after giving him a few tests, Rohan's mom decides to meet the shrink without Rohan. That make any sense?

The very fact that the best performances do not come from the main stars—a very pedestrian Sushmita Sen and an oddly retro Chekravarthy—but from little Ahsaas Channa and Sarika Joshi is a metaphor for this film. Technically adequate, with occasionally superb scary sequences, the film flounders where it matters most—it lacks a soul, that indefinable something which is born when all elements of a film seamlessly combine and cohere. Sorry Mr. Varma, but this film is all jism and no dil.

|Return to Bollywood Index| |TOP|
---
Tamil Film Review: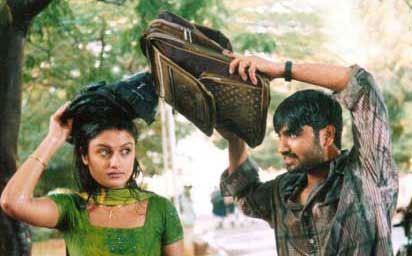 Director Tries Too Hard
7/G Rainbow Colony
Director: Selvaraghavan
Cast: Ravikrishna, Soniya Agarwal, Suman Shetty, Vijayan, Sudha, Savita Prabhune, Ravikumar.

You give a big hit with your debut venture, the expectations are high, and so is the onus of delivering a hit yet again. And then you try a little too hard to repeat the earlier success, and you falter. How the mighty fall.

Selvaraghavan, who was focused in scripting his two earlier films (Thulluvatho Ilamai, Kadhal Kondein), had known exactly what he wanted then, the situations to be included, and the commercial ingredients that would seem a relevant part of his story. It was a focused script backed by a confident, narrative style.

But the crisp narration and focus is missing in this film. The screenplay meanders, the narrative style is jerky, the situations seeming like they were thrust into the narration as afterthoughts. Also, the hangover of his earlier films is clearly evident.

The film centers round some youths living in an apartment complex, wayward, aimless, thick-skinned and insensitive to the feelings of parents and neighbors. A lot of those typical wayward Boys-style scenes are here too (it carries an A certificate) in a milder way — so it's not like we're getting to see anything new or different.

One of the youths, Kathir, falls for new neighbor Anita. The girl's family entrusting her in Kathir's family for safekeeping when they go out of town, when they knew him to be a drunkard, spoiled youth, is a bit strange. Anita at first is irritated by his unabashed wooing of her, but slowly thaws and tries to bring a focus and a meaning to his life. The ending doesn't touch a chord anywhere.

The scene where Anita in a hotel room persuades Kathir to spend the night with her, looks a little contrived. A couple of scenes are enjoyable for their humor and realism, like the one where Kathir climbs up Anita's bedroom window and tries to persuade her to give him a chance. And the one in the terrace where Kathir pleads for acceptance, alternately telling her "no need to love me...just be a friend" and then "...but try to love me...," the naïveté and confusion of youth convincingly projected here.

Selvaraghavan's expertise in bringing the best out of his artists is evident here, too. His efforts in projecting Ravikrishna (his home production) in a tolerantly acceptable way is evident throughout. But strangely the debutant hero's dialogue delivery and voice modulation is uncannily similar to that of Dhanush's. It appears that Soniya performs well only in a Selvaraghavan film. She's projected in a very appealing way, as in Kadhal Kondein, a pretty face that can deliver if given the right guidance. Look out for Suman Shetty, the hero's friend, who is endearing with his cute antics.

The film will be a let down to those who loved Selvaraghavan's earlier films.

|TOP|
---
RECIPE:


Stuffed Vegetable Parathas:
Delicious Hot Snack -
By Seeema Gupta
Stuffed parathas are delicious served hot. Seema Gupta shows you how to make them.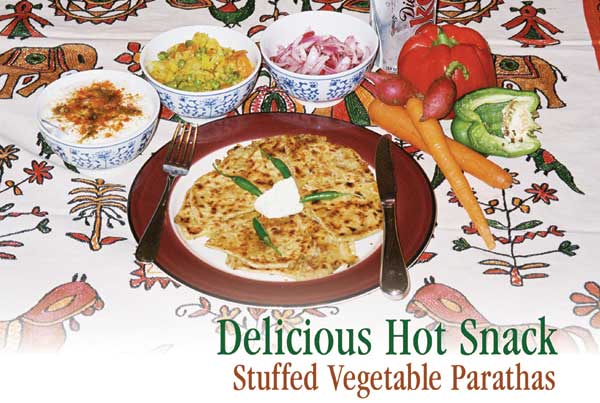 Ingredients:
For the stuffing

3-4 medium-sized potatoes (boiled and mashed)

1 bell pepper (finely chopped)

1 carrot (finely chopped)

2 tbsp cilantro (chopped)

5-6 Thai chillies

1 inch piece of whole ginger

1 tbsp cumin seeds

5-6 French beans (finely chopped)

½ tsp red chilli powder

¼ tsp turmeric

1 tsp lemon juice

½ cup mashed paneer

Cooking oil for frying

Salt to taste


For the dough

2 cups whole wheat flour (atta)

1 cup water

Method:

Preparing the stuffing: Make a paste of green chilli, ginger and cilantro in a blender. Heat oil in a pan. Add cumin seeds. Add chilli-ginger-cilantro paste. Stir for a minute. Add rest of stuffing ingredients except chilli powder and lemon juice. Stir for five minutes. Add chilli powder and lemon juice. Stir for 1-2 minutes.

Preparing the dough and bread: Mix and knead the dough till it is a dry, spongy mass. This will make about eight parathas. Take about one eighth of the dough and roll into a thick, circular flatbread about four inches in diameter with a rolling pin. Put a tablespoon of stuffing in the middle. Pull up the sides of the rolled out bread around the stuffing and press and seal it into a small ball. Roll out the ball again carefully with a rolling pin to about eight inches.

Repeat procedure with the rest of the dough.

Heat pan, add cooking oil and fry. Serve while hot with mint chutney.
- Seema Gupta is a homemaker.
She lives in Elk Grove, Calif.
---
November Horoscope
By Pandit Parashar
ARIES (March 21 to April 20):
Travel plans will change. You will barely escape huge financial losses. Spouse may not keep well and need to relax. You will arrange a meeting with old acquaintances.
TAURUS (April 21 to May 20):
You are headed for a major change in career. You will manage to win over competition. Health will improve with minor medication. Spouse will suggest that you make your financial decisions wisely as you deal with a friend.
GEMINI (May 21 to June 20):
Legal issues should be given top priority. Hard work and patience can lead you towards your financial goals. You will make some home improvements. You will be getting ready to go on a short family vacation.
CANCER (June 21 to July 22):
You may be having unnecessary worries in mind. Hard work but fewer results will be the story for some time. Do not make big promises. Money can come through stocks and lottery. A child will need help with studies.
LEO (July 23 to August 22):
You will need constant effort to turn things around. You will ultimately sign a big contract which shall bring financial relief for good. Your reluctance in adapting to suggestions by your spouse may lead to a strained environment at home.
VIRGO (August 23 to September 22):
It will be difficult for you to hold on to your cash resources. Expenses will definitely exceed your income and budgets. You will pay more attention to your health. This is the right time to implement your ideas and start a new venture.
LIBRA (September 23 to October 22):
You should not take any chances with health and keep an eye on your blood pressure as malefic Mars is transiting your sign. Some of you may switch jobs and accept a very challenging position. Legal matters will take a favorable turn.
SCORPIO (October 23 to November 22):
You may be planning for an addition in the family. There should be some interesting developments at work. Dealing with stocks will be profitable. You will feel more relaxed this month.
SAGITTARIUS (November 23 to December 22):
You may survive a layoff at work. Long-awaited property deal will take final shape. You will be working closely with political activists. Do not lend money to anyone.
CAPRICORN (December 22 to January 19):
Your quest for answers will lead you nowhere. Be content with what you have for now. Planets in the eighth house may cause some blood-related problems but this will be temporary. There will be some big changes in career soon.
AQUARIUS (January 20 to February 18):
Competition will grow fast. Career-related issues will add to stress. Talking to some one you trust will help ease-off pressures. You have a big refund coming in mail. Efforts will not go to waste.
PISCES (February 19 to March 20):
Jupiter provides you with courage and confidence. You will see success in career-related efforts. Some of you may start a new venture in association with like-minded people. You will spend money on luxury goods.