EDITORIAL:
A Time for Introspection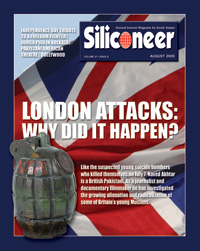 Last month, when we carried a story on the harassment faced by the Pakistani American community in the small California town of Lodi, little did we anticipate the renewed danger that would befall Muslims in the Western world in the wake of the barbaric bombings in London July 7.
An unconditional and total denunciation of this horrible act is a given. What is more important is to calmly identify what led to the genesis of this menace, and explore ways to combat this mindless cancer. It's terrible enough for Western citizens whose sense of security is profoundly undermined. For people of color it's a double whammy: While they, also like their Western brethren, deal with the insecurity, they also have to gird themselves against a possible backlash.

All too often at a time like this, pundits and experts of dubious value come out of the woodwork and clog the airwaves with views that are skewed by their own agenda or sullied by plain ignorance. We present the invaluable insight of a Pakistani British journalist who knows about the life and socio-cultural milieu of the suspected bombers intimately, and more importantly, has the unflinching courage to critique the complex social crisis that has created this Frankenstein.

When you think of heroes of India's freedom struggle, the name of Master Sundar Lal will likely not pop up at all. India's independence movement is studded with many luminaries—starting with the down-to-earth sage Mahatma Gandhi and the Cambridge-educated scholar Jawaharlal Nehru, on to many, many heroes of diverse backgrounds.

Yet the stirring story of Lal, which we present to commemorate India's Independence Day August 15, reminds us of two important things.

The first and probably the most important thing is to remember that India's freedom movement did not succeed because of its admittedly illustrious leaders alone. There were many more people, other than the heroes enshrined in history book, who were inspired by a passionate, altruistic zeal, who provided the broader infrastructure on which the leadership could depend. Sundar Lal, and many like him, belonged to a rare—and perhaps sadly extinct—breed: A group of people who had dedicated their life to the service of the nation, and they did it with sincerity, integrity and a minimum of fuss.

Not for them the spoils of power or the unseemly jockeying for control—they commanded respect and love simply by the example they set.

Today, in a much different world, as Indians worldwide pause to reflect on what love for one's country means, Sundar Lal's example presents a laudable example in a world largely ruled by pious platitudes and self-serving posturing.

For sheer creative fervor, few festivals can match the beauty and variety of Kolkata's Durga Puja. Over the years, there has been a veritable explosion of creativity, be it in pandal designs, the Durga images, designed illuminations, and cultural events. As each puja organizing group vies with the next one to go one better, the result has been a ceaseless search for newer, fresher ideas, and the festival has evolved into a platform for a dazzling array of arts, craft and cultural expressions.

We present an article on a four-day package that is a Godsend for the non-resident Indian. Administered by Kolkata-lovers who have lavished enormous care to put together a package which is the last word in luxury and comfort, the tour program also relieves the traveler of the tedium of dealing with the onerous minutiae of travel logistics and allows him/ her to sit back and enjoy what is surely one of India's most captivating spectacles.

|TOP|

---
COVER STORY:
London Attacks: Why Did it Happen?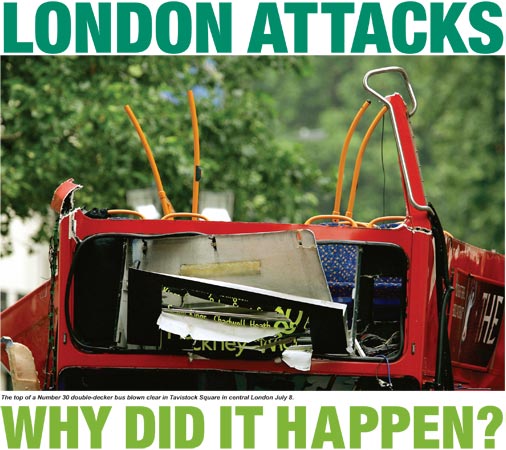 The top of a Number 30 double-decker bus blown clear in Tavistock Square in central London July 8. DYLAN MARTINEZ / AFP/Getty Images

As a journalist and documen-tary maker Naved Akhtar has inves-tigated the growing alienation and radicalization of some of Britain's young Muslim men.

A British Muslim of Pakistani origin, he reflected on the motives and inspiration of those members of his own community who launched suicide bomb attacks in London on July 7.

In a hard-hitting interview with the BBC World Service's Carrie Gracie, he pulls no punches as he talks about the failings of the British Muslim community to listen to its youth, define itself, and combat the growing radicalism in its midst. Siliconeer presents excerpts.

The interview was broadcast July 16, before the second attack in London.

Excerpts from an interview given by British-Pakistani journalist Naved Akhtar to the BBC World Service: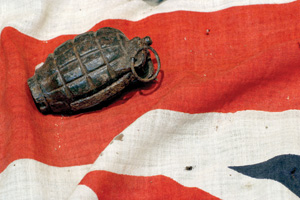 BBC: When you learned that those who bombed London on July 7 weren't foreigners but were home-grown terrorists, and three of them from your own community, how did you feel?

Naved Akhtar: It wasn't a shock. This is something I, and I think many others in my community, knew was there on the cards, that we had people among our midst, people from our community who would be able to carry something out like this.

But it was a nightmare scenario for us. Had it been somebody of Arab origin, or somebody who was a different kind of a Muslim or from somewhere else — there is still a sense of shame, there is still a sense of embarrassment and just guilt that Muslims are doing this.

BBC: So you knew that there were people in the British Muslim community, the community of Pakistani-origin people, who were ready to kill and ready to die in the act.

Naved Akhtar: I couldn't say that I knew specifically but I think there was a feeling amongst many of us that there was something there. Over the past ten years people have seen that radicalization take place, they sat by and watched in horror because the first thing was that those conflicts that erupted on the floor of the mosque, when they couldn't be resolved, they threw these guys out, they banned them from the mosque which then pushed them into separate areas. Parents have been petrified.

BBC: So this wringing of hands we've seen over the past few days as it's emerged that the bombers were Muslims of Pakistani origin, this sense of shock, horror, surprise is not entirely genuine.

Naved Akhtar: I don't think it's sincere.

BBC: The very ordinariness of the lives of these young men has perplexed many people. They didn't live in ghettoes, they lived in ethnically mixed suburbs of Leeds, one of them loved cricket, another worked with disabled children. Has your research among young militant Muslim men, has that given you any insight into how people could lead a normal life on the one hand and plot mass murder on the other?

Naved Akhtar: Absolutely. I think if you see somebody who is perhaps living in Gaza, West Bank or in Baghdad, where they feel they are under attack from the Israeli Army, from the American army or from extremists from within their own country you can see justifiably that these people are terrorized and therefore there is an element of terrorization within them.

But to live in Yorkshire, to live in the Home Counties, to be living in peaceful Britain, it was a shock to me. But what became very clear was there was the presence of extremists in this country, who weren't British born, who weren't Pakistani, who had come from other parts of the Muslim world with a particular ideology, with a particular philosophy, and they had, in very slow drip-drip effect been making people feel that actually this was their concern, that they, too, here, were part of this global suffering. If somebody was racist to them, or somebody verbally abused them, that that was all part of the way that Islam globally was being treated. So a kid growing up in the quiet streets of Yorkshire who may have faced some form of racist abuse begins to empathize with somebody in Gaza.

BBC: To see it as a much bigger picture.

Naved Akhtar: To see it as a kind of a war on Islam. And so they feel this sense of helplessness. The helplessness is emphasized really by their own reality: Lack of opportunity, lack of jobs, but in some cases where people have even got education, where they have even achieved much, they are then struggling by a two-fold experience of disenfranchisement, one, that they don't fit into their own family structure where their own cultural traditions come from, and they don't fit in the wider society, and in that place they have been looking for answers elsewhere.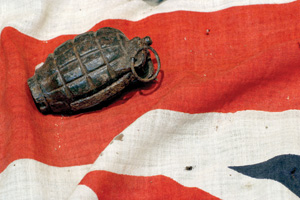 BBC: We talked about the lives of these young men, their apparent ordinariness against the extraordinary nature of what they were about to do. But let's talk for a moment about life for a Muslim in those communities. What would their lives as young Muslims have looked like?

Naved Akhtar: We're talking about people in say, Yorkshire, whatever, or in some of the kind of smaller northern mill towns and this community settled here about 40 years ago. It brought its values lock, stock and barrel. In time what had happened was, there were very strong ties of kinship, there were very strong tribal values, you would find people buying houses next door to each other and it is very common at some of these streets where the whole street is full of people from the same village back in Pakistan. So it shows you the insularity. That insularity has only increased due to one, industrial decline in those areas and lack of opportunity which has made people feel very, very vulnerable and secondly, the frustrations with the far right. And in order to protect themselves people have insulated themselves.

Many white people feel that they are being swamped, these are the terms that they use, that they are just being overrun. In time they will leave. The shop in the corner that will sell halal meat and the pub may get converted into a mosque. So it's kind of just a natural progressive way for them to live. What it does, it does insulates you against what's happening in the wider community. Your women in particular are kept behind closed doors of they have very limited access. All you are doing is you are just carrying on how you lived in Pakistan.

There's nothing to say that's wrong. I myself live in a community like that. The children get looked after, hardly anybody's house gets burgled, everybody is aware of what everybody is doing.

But if you are a teenager and you are growing up in that kind of stuff in comparison to what your teenage mates in this country are doing, it's a very frustrating, stifling atmosphere. Especially if you have ambition, if you have ideas because that environment is totally about the group, not about the individual

When you go to school it's all about the individual. The whole of the British education system is you are special, you are important, it's about what you can achieve. You come back home, and it's about here's the group, here's the father who is at the top, here's the mum who's above him, and here's the pyramid structure that you must fit into.

BBC: You talked about outsiders coming in with these radical messages. Who are these outsiders.?

Naved Akhtar: When I say outsiders it is very difficult for me to be specific. In Britain we have a very tolerant policy of asylum, and we have allowed many people to come here who have been persecuted in other parts of the world. But we also haven't been very careful about understanding why they were being persecuted, or what they were actually up to. Some of them who have come are of Arab origin, some of them are of North African origin, but their nationality becomes irrelevant. The fact is they've come here and they have found a constituency of people who are looking for answers.

BBC: Would these people have been in direct contact with the suicide bombers?

Naved Akhtar: Again, I have no evidence to suggest that. I am sure the police inquiries will do that. It's very easy if you are in the Muslim community, you can easily access speeches, talks, you can attend lectures where these people will have been talking. So if you are drawn that way, if you are inclined that way, you will meet someone who knows somebody and you can get invited along.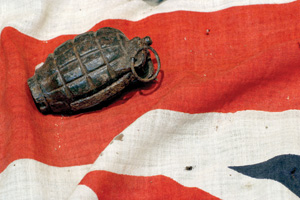 BBC: We'll talk about the wider community in these issues in a moment. But just to try to get inside the heads of these young men who did this deed on July 7. Have you thought yourself inside their heads?

Naved Akhtar: There for the grace of God goes me. I've grown up in a very similar family structure, in very similar conditions. I think you have to be aware, there is a growing resentment, that resentment exists within people who were rioting in the streets of Edinburgh, who were anti-globalization, that resentment exists in many, many areas of our society. But if you are Muslim, and if you are not getting the right kind of understanding of Islam through your parents or through your elders, it can actually very easily triggered into doing something. Now, the thing that people don't want to feel is helpless. Living in a society such as this where you actually get quite empowered, you have very powerful computers in your bedroom, you have high-speed Internet access, you can do all of these things and you've got a science degree, you've got a degree in engineering. People are beginning to realize that actually when they feel that sense of frustration they are going to do something about it, and they are people there who are egging them on, who are encouraging them.

BBC: I was going to say that actually sounds quite proactive — that they are going to do something about it. There is a lot of talk over the last few days — they must have been brainwashed, they must have been manipulated, that there's no way our young men could do these things. Were they brainwashed?

Naved Akhtar: Well, whether you call it manipulation, whether you call it brainwash, the fact is, who is going to take responsibility for this? What were they looking for in the first place? If you are vulnerable and you're looking for ideas and maybe you are unhappy with your life, then you might become the victim of a cult, you may become entrapped by a particular type of philosophy. But you go looking for it. Why were they looking for that in the first place? And the truth is that's where the community never wants to take responsibility.

These men are culturally confused in terms of where their values lie, where their responsibilities lie. Are they Pakistani, are they British, are they Muslims, are they Westerners? What are they? This is a big knot of confusion for them. The failure is in people giving an effective model in an effective way of saying it's possible to be a Muslim, it's possible to be a Westerner it's possible to be British, it's possible to be all of these things and then find your way out. Now in the case of these men, I thin someone came and told them: This will never work, you have no future here. And you are under attack.

BBC: And they found themselves a very different kind of role model — the model of suicide bomber, and obviously intending that their names should be known, their documents were all in the wreckage, in the devastation, they were proud of what they had done.

Naved Akhtar: I think they cared not one penny for what you think, what I think. When you get to this level, they believe they are doing this for the glory of God. They are so desensitized they have no idea about the people who will suffer afterwards, whether there were other Muslims who are going to be killed and there have been Muslims who have been killed in these attacks. They just feel that they are doing this because the glory that they will receive after they have died in the hereafter. That for them is the thing.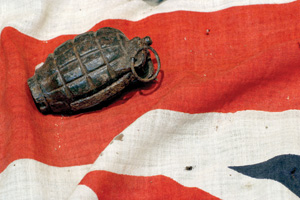 BBC: The implication of all you have said so far is that these young men who died in London in the process of killing so many others, they aren't just two-bit criminals that we shouldn't give any further thought to, that they are in a way symptomatic of a bigger problem and that there may be others like them.

Naved Akhtar: Without finding people, I think they are there, and that's something which has to be acknowledged.

BBC: Do they all belong to one ethnic group or are we looking at a problem which spreads across all the different ethnic roots of Islam?

Naved Akhtar: I think it spreads wide across. I mean, the fact is that in Britain something close to 47 percent of young Muslims are of Pakistani origin.

BBC: That's about a million.

Naved Akhtar: That's close to a million. And again about 80 percent of that belong to the Mirpur district as I do myself. These are very rural people. Associated to that also are young men who are Sylheti, from Bangladesh. Now both these two groups have a long history in Britain. They have been here for about 40 years, and they are very rural. There's been high levels of low literacy in those groups, high levels of unemployment, huge amounts of social problems, so those two groups are very vulnerable.

BBC: Some people are talking this week about the failure of leadership in the Muslim community right across these different groups. Is that what's missing?

Naved Akhtar: A large amount of the blame belongs to them. There is a huge inter-generational gap. We have leadership which is really out of tune with the grassroots what's going on. You have over 52 percent of our community under the age of 25.

You know, we can campaign against dictatorships in Zimbabwe or Africa where we are trying to change the corruption of Africa, but right here in Britain today there is an enormous lack of personal freedom within the Muslim community. People have very little say over their lives, whether that starts with their father at home or it goes to the mosque or it goes to their community, a large group of young men have been ignored, they have been accused of all sorts of things. Even today what I've heard post these bombings, it's just a constant sense of denial, and that they have nothing to do with us – these are your sons, these are your responsibility.

BBC: But these generational issues happen to young people in any culture.

Naved Akhtar: The gulf is far wider in our culture. I've had opportunity here. I've grown up in this country. I belong in the meritocracy. If I can do well no one cares what my background is, what my age is. That doesn't exist in my own community.

BBC: Why aren't young men in your community then taking that out on their fathers, arguing with them?

Naved Akhtar: That actually has happened. It's led to a drift. It's led to many people having fallen out with their families, but that gulf is also what's been exploited by many extremists who have come here. One person rather laughingly said, "Oh we see these young Pakistanis as the orphan children of Islam." Many extremists have realized they can come here, there was a constituency of young frustrated men waiting and looking for answers. And they tack right into that.

BBC: So is Britain the European capital for radical Islam?

Naved Akhtar: I don't personally feel it is. I think some of the things that's been coming out of France, the behavior of the French government is probably contributing to more tension over there and in the rest of Europe. I think this is a kind of very unique problem to Britain. It is about the Pakistani community even more than the wider Muslim community and on the whole that community is a very peaceful community. It follows an Islamic school of thought, the Barelvi school, which is actually a very passive apolitical school. It doesn't require much involvement with what's going on and it's so passive, so apolitical that actually if always fails to speak up at times like this. Its main criticism if I have one is that it's failed to produce competent English-speaking scholars who could have answered clearly the questions of these young men. Most of these frustrations started with very little issues for these young men about how to balance life in British society and what the faith requires. When they didn't get very realistic answers from them they went looking to people who could speak English and unfortunately the people who could speak English exploited them.

BBC: And this question of training British-based Islamic scholars is one that everyone has woken up to before even these bombs, but it takes time.

Naved Akhtar: Yeah. It's something only in the past two years we've started to think very seriously about. The sad thing is even the guys who have come from abroad are very intelligent, educated, very, very moderate scholars, but they are not British. They can't explain Islam in the context of Manchester United and Arsenal. And they can't explain Islam in the context of watching Coronation Street. And that is actually perhaps the way that Islam needs to be taught in this country. It needs to be made relevant to British life.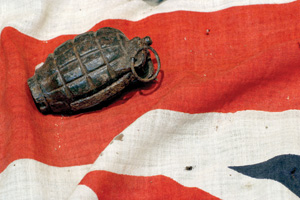 BBC: And on the problem of extremism in this community, of course in the light of the London bombs, there is now talk of new anti-terror legislation covering a range of different issues. The prime minister is talking about a ban on inciting or glorifying acts of terrorism. Do you think that new legislation should, for example, cover not handing out that kind of literature in future?

Naved Akhtar: My thoughts aren't totally clear on where this is going to go but I do feel this is probably a step in the right direction.

BBC: So advocating shariah law, for example.

Naved Akhtar: Shariah law has always been a red herring. This has never been necessary in Britain. People are free to live how they choose in this country. That's why it's called a free country.

BBC: Should they be allowed to advocate jihad, theocracy?

Naved Akhtar: No, not in the context of not understanding them. Jihad is a legitimate part of Islam. But what kind of jihad are we talking about? It is something which has to be reclaimed, it has to be explained that actually the fact that you bring your children up, or you are kind to your neighbors, that is actually a big deal. That's a jihad for you, but not this kind of crazed, sort of global violence it's happening all over the world.

BBC: Because there are clerics in this country not under arrest who say, for example, the life of an unbeliever has no value, it has no sanctity. Terrorism is legitimate, there is no distinction between civilians and non-civilians, there is only a distinction between Muslim and non-Muslim. Should people be allowed to say that?

Naved Akhtar: Absolutely not. Absolutely not. What are they doing here? Is this not the talk of people who hate you and hate me? By that talk, I'm sitting here talking to you, I'm a target too.

BBC: But the problem being that this society has always defended people's right to say the most outrageous things.

Naved Akhtar: Well, what do you want to do? Wait until it is too late? I'm in favor of freedom of speech, but with freedom of speech comes responsibility. Muslims ourselves, we ourselves demanded this when Rushdie spoke up. It's hypocritical now to then say, "Well, we should be allowed to say what we want" under the freedom of speech. If at the time of Rushdie, most Muslims in this country said his behavior was irresponsible, and there are limits to freedom of speech where you have to think of the greater good.

BBC: Naved, next week (the interview was broadcast July 16 – ed.) the leaders of all the main parties are to meet Muslim leaders to talk about combating what the prime minister has called a perverted, poisonous, misinterpretation of Islam. What would be your action list for them?

Naved Akhtar: Think carefully before you criminalize many, many confused young Muslims. There is a difference between people who look things up in the Internet or talk about it. That is why it's a free country. We can discuss these things. We are not living in a dictatorship. Think carefully about tighter police controls and checks before you push people over the edge. The intelligence services need to improve. They need to be aware of what's going on.

And I think this is a time now for the Muslim community and the Pakistani community to have a grassroots change. We've had politicians giving us their perspective, we've had community leaders giving us their perspective, we've had scholars telling us what to do, but there needs to be the emergence of a British Muslim culture. My parents are of Pakistani origin, but I was born here. I am a Londoner, I am British. I am also a Muslim. I think what you need to do is let those green shoots of a British culture emerge for Muslims which will respect all these values. That is what needs to be facilitated.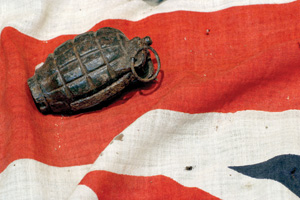 BBC: And what's the role of the rest of society in doing that?

Naved Akhtar: I think British society has been exemplary this time. This has not been like the reaction after September 11. I think to its credit people are already aware, we don't need to patronize the general public. They know Mr. Khan or Mr. Ahmed who's lived next door to them for 30 years has not wanted this for his children or hasn't been doing this. There have been cases of racism, there have been cases of violence against Muslims, there have been areas where there has been ongoing racial tension for many, many years. So I don't think it is that. I think there needs to be a new leadership which is about living in Britain as British subjects, a whole new generation of British-born Imams, British-born scholars and British-born Muslim leaders who are going to show the way forward, not someone who just happens to have a lot of money and can look smart wearing a suit and have his picture taken with Tony Blair. We need people who actually have got an in-depth understanding of this country, stand for those values themselves, live those values themselves.

BBC: And what are Muslims currently taught to think in British mosques? What are they taught to think, for example, about Iraq? Or about Afghanistan? Or about Israel Palestine? What are they taught to think about jihad?

Naved Akhtar: The vast majority of Muslim mosques, all of these subjects are out of bounds. There was such a fear of what could happen, of the security services, of the MI5, of who they are being watched by or what's going to happen to their children, that rather than actually sit and have conversations about this, there has been an absolute ban on any talk of these kinds of things. The fact is, like many things which seem exciting to young people, they've gone underground, and that is not being taught in the mosques. The mosques are not the key place where these discussions are happening. It happens outside of the mosque.

And that's part of the problem. If it was discussed in a responsible way with people who actually had very clear convictions inside the mosques, many of the kids wouldn't feel the necessity to go looking for these answers elsewhere.

BBC: And so this challenge that you have set up for the British Muslim community, young Muslims, to find an identity, and to establish a clear strong identity in this country, you are confident that they are up to that challenge?

Naved Akhtar: I think they are up to that if they are given the chance. I feel they have had their hands tied behind their back. You know, we have inherited the politics of partition, Gandhi and Nehru. We still have partisan politics happening in this country. The Muslim community is led by people who have got vested interests in trying to kind of influence and counter influence each other. And most of those people are still rooted to the countries of their origin. I am very proud of my cultural heritage, my tradition, I look to it as a reference point, but that's not my home. I'm not going from here. I don't have any property anywhere else. This is where I live, this is where I was born. Many people, I think, who are Muslims, have grown up with this two-fold sense of you know, don't ever see this as your home, or this is not what it is all about. I think for them that causes the confusion as well.

BBC: Are Muslims of your generation at this point after July 7 going to stand up, speak up and say, we take it from the older generation, they've made a mess of it, we're in charge now, creating this identity?

Naved Akhtar: I think it will happen but then, as good Muslims, we also have to respect our parents. I think it has to be done with compassion and understanding from them. I am not so arrogant that I don't think I can learn from them. At the time my parents came here, this was a much more hostile country. There was a lot of prejudice here, there was a lot of racism here, but with hard work and with a lot of determination they raised a family. They bought property, they lived here and they've done that. Things are a million times better now.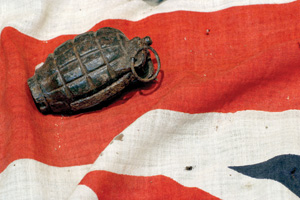 BBC: And so the crisis created by the London bombings, does that break this open?

Naved Akhtar: It's very early to say, but if it doesn't, what more are we waiting for? I don't win any favors from my community for talking like this. We are a very conservative community. It's called washing your dirty linen in public. It's something which causes embarrassment. The terms that will be used are you are making all of us look bad. But people have died. This is not a time to try to save face. True leadership and true respect of Islam means now to take responsibility.

In addition to continuous live broadcasts, many of the BBC World Service's programs are available on demand at its Web site at www.bbcworldservice.com

The BBC World Service also broadcasts in over 40 languages, all of which are also available on the Internet, both during broadcast and on demand. South Asian language broadcasts are in Bengali, Hindi, Nepali, Tamil, Pashto and Urdu.
|TOP|

---
REMEMBRANCE: Independence Day Special
Ode to a Freedom Fighter:
Master Sundar Lal (1906-1988) -
By Ved Prakash Vatuk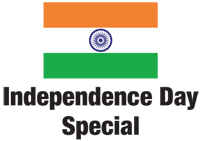 Among the august leaders of India's freedom struggle, Master Sundar Lal's name is not as well known beyond Meerut and Uttar Pradesh, and will perhaps be forgotten sooner rather than later. Yet this remarkable man exemplified that rare breed that India produced during its moment of critical need — selfless, dedicated, committed people who didn't give a toss about worldly goods, were ready to take on the most powerful on a matter of principle and declined with utter disdain the spoils of power. His younger brother Ved Prakash Vatuk writes an affectionate tribute.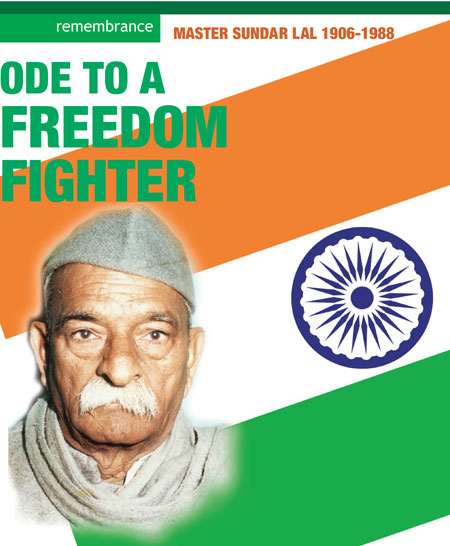 Mid-September, 1942. It had been more than a month since the All-India Congress Committee passed its famous "Quit India" resolution put forward by Mahatma Gandhi. Its message to the British was simple: Pack up and go home and leave India to her fate. Indian youth should not be cannon fodder for World War II to save the same empire which had been oppressing India for two centuries.
The British colonial government, on its part, declared the Congress Party illegal, and arrested all its famous leaders at night before their message could reach the masses and clamped down press censorship. The government was sure that news of its crackdown would not reach the people. Peace would prevail — the peace of the graveyard.

But August 9, 1942, became the day of fire, when a fire of revolution spread throughout the country like a wildfire in a forest. The slogans "do or die," and "Be your own leader" turned the youth of India into an army of freedom fighters.

Leaders of the state and district levels who were the link between the stalwarts and illiterate millions of India took the reins of the movement in their own hands. The last battle to liberate Mother India inspired the voiceless to sing songs of defiance, protest and freedom. The Indian skies thundered with battle cries of "Inquilab zindabad," (Long live the revolution) "Angrez, Bharat chhodo" (Englishmen, quit India).

It was in this atmosphere that my eldest brother — Master Sunder Lal — quit his job as a high school teacher. He had gotten his job only a few months ago after being released from prison where he had served his sentence. He had been sent to jail for participating in the vyakti satyagraha movement.

Sunder Lal now put his total energy in the Quit India movement. He went from village to village in that rainy season, addressing several meetings a day. Mostly traveling on foot, he told villagers to be fearless and consider themselves to be citizens of a free nation. The police followed him and on many occasions found themselves surrounded by a big crowd, a crowd that he had just addressed. They did not have the nerve to arrest him, though, afraid that the crowd might turn on them. Several times they were forced to hold the Indian tricolor, fly it high and shout slogans. This cat-and-mouse game went on for a month.

My brother knew he could not avoid arrest indefinitely. So he decided to come to his birthplace and seek our mother's blessings. It was raining hard that day when he came to our village (Fazalpur in Uttar Pradesh's Meerut district, now renamed Sundar Nagar in honor of my brother). A meeting was set up at the village school grounds at night. The whole village came to listen, despite pouring rain. Riveting patriotic songs were sung at the meeting as the electrifying poems of Josh Malihabadi and Sagar Nizami were recited. He gave the most inspiring speech of his life. The meeting ended at midnight, with the whole village singing freedom songs. They were filled with hope and enthusiasm.

My brother and I went to our house. The rain had stopped and we slept in our courtyard, mother, my brother and I, our beds spread next to each other. Mother was happy and proud to see her eldest son.

At 3 a.m. in the morning, there was a knock at the door. The police chief and 15 constables were standing outside. They had walked through knee-deep water and mud for miles. My mother wondered aloud who could be there at this odd hour. She told them: "You are like jackals chasing a lion." The police chief replied: "We are compelled to do this to make sure we can fill our bellies, mataji." My brother responded: "Come and join me, I guarantee you family will be taken care of."

He wasn't kidding. After my father had died a year back when my brother was in prison, the village was very kind. They walked miles on foot and inquired about our welfare. My other brother was in school away from home. He was 13 when father died, I was nine.

Policemen were afraid that villagers would wake up and come to our house. They did, one by one, come to see my brother. The police chief asked them to go. My brother said: "It's their village. They go nowhere. It's you and I who will go."

My mother, then an illiterate, frail 56-year-old woman, mocked these traitors. The villagers, who only a few years ago would shrivel with fear at seeing a policeman, showed no sign of uneasiness. It was the police chief and his minions who were nervous. My brother kept reassuring them. Soon he was ready to go. He touched our mother's feet. She blessed him: "May this be you last journey to jail. Be victorious, my son."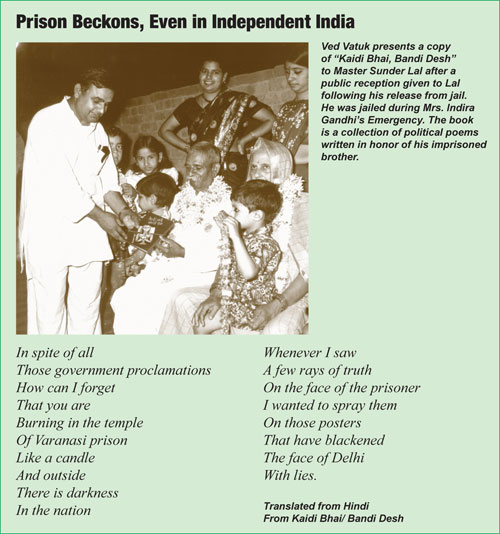 He hugged me and gave me his treasure to keep — a tiny brass box containing five annas and a pice (roughly 0.33 rupee) and a small notebook containing 75 patriotic songs and poems. That was the treasure he owned, — he, a freedom fighter, a close friend and jail mate of Jawaharlal Nehru and Devadas Gandhi, a proud and beloved soldier of the father of the nation. But to me, that gift was the most valuable I ever received.

That was the day I felt liberated, fearless and joyful, proud to be an Indian. At the age of 10 that day I (and the villagers) felt that no power could keep us in bondage anymore. Yes, there would be atrocities, the movement might appear to be crushed with the help of the army, it might seem that we lost the battle once more, but I was sure no one could keep us enslaved anymore.

That was the day I became free. For the next five years I recited poems, I sang songs. My brother's gift to me filled me with joy and fearlessness. "Long live the revolution!" I kept saying.

It must be said that my spirit of independence didn't develop in a day. It was the spirit of my great, great grandfather, who inspired my father to educate himself somehow and that he did by attending many traditional pathshalas supported by people. He was one of the few persons who had any education at all in the village. By the time my brother was born in Nov. 2, 1906, my father had already become a Sanskrit scholar. He had joined the Arya Samaj and was greatly influenced by Lokmanya Tilak. He attended many conventions of the Arya Samaj and the Congress Party. He defied village Brahmins by building an Arya Samaj temple, where all people could worship including dalits. He was the only person in the village who educated one of his daughters. Every year he arranged a three-day event in the village attended by the leaders of Arya Samaj and Congress. He subscribed to national weeklies and read them to his folks.

When a call to boycott foreign goods and English schools was given, he started wearing homespun rough clothes. He sent my brother to a national school called Prem Mahavidyalaya at Vrindavan. It was established by Raja Mahendra Pratap, who, along with Maulana Barkatullah, founded the Indian government in exile in the late 1920s. The school taught reading, writing as well as crafts like weaving. It was here that my brother came into contact with many national leaders who came to inspire young minds. It was here that my brother became a volunteer for the Youth Congress, attended his first Congress session in that capacity and got arrested for the first time when he was 15. That was 11 years before my birth.

Interestingly, he was thrown out of the national school because of his arrest. The school was proud of him alright, but they were also afraid that the British government would close the school if they kept him there. So he had to finish his education in a private college.

My brother began his teaching career by joining a national school as a teacher. Later, he was made mukhyadhishthata (head) of Dayanand Mahavidyalaya Gurukul Daurli, whose managing committee had Chaudhary Charan Singh as its head. By the time I was born he had been to Krishnajanmashli (as a jail was called) three times. The gurukul was turned into a training ground for future freedom fighters.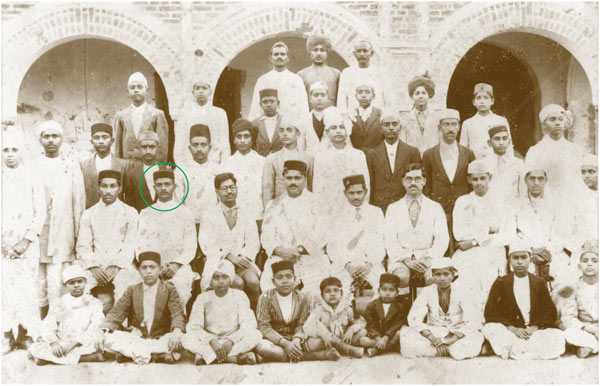 Sundar Lal (circled) in a photograph taken while a student at Prem Mahavidyalaya at Vrindavan. It was established by Raja Mahendra Pratap, founder of the Indian government in exile in the late 1920s. Ironically, he was thrown out of the school for joining a Congress conference.
Portraits of all historic and national leaders adorned the walls of our home. These portraits were borrowed by villagers on some auspicious occasions like marriages. They became part of the decoration. They filled their hearts with the spirit of reform and revolution. My brother worked hard always to teach young people the spirit of our national movements. He produced a number of students who participated in India's independence movement.

Many times, the long jail sentences were accompanied by a fine. At such times every thing of value in our home was confiscated — our cows, our crops, ornaments. But these things never bothered us. I was more hurt by the meanness of the police when they smashed the portraits of our national heroes.

Our villagers always came to our rescue. Once they made all the arrangements for my sister's wedding, which was happening at a time nothing was left in the house. "She is the daughter of the village and no amount of oppression can stop her wedding," was the spirit of the village.

After being released from prison in 1944, my brother was given the total responsibility of organizing the Congress Party in our district, Meerut. He was also elected to the All-India Congress Committee. But it is not the various posts that he held that won him the love and devotion of innumerable people throughout our state.

It was his honesty, dedication and fearlessness that earned him the love and respect of his people. He was a liberated person in many ways. Even when he held high positions in various organizations, he never had any servants. He did all his chores himself. He washed his own clothes daily and quite often he washed the clothes of his wife, children and guests. He cleaned drains outside his residence every morning. Once in jail, when sweepers went on strike, he cleaned all toilets with his own hands. Several young men, some of them dalits, adopted him as their father and stayed in his household. He treated them the same way he treated us brothers and his children.

After India's independence, he declined any office. He was asked several times to join the Uttar Pradesh ministry and in 1977 when the Janata Party came to power, he was asked to be a governor, but he refused. He wanted to be — and he was — a man of the people. When ordinary folks had no way of reaching a government official, he helped them to the best of his ability, but he never requested any favor from himself or any of his friends, which included prime ministers and ministers. However, he never helped the corrupt, no matter how close he had been to the person once.

He was equally at home with the richest and the poorest. I have seen him opposing fearlessly some of the most powerful people when he felt they were in the wrong.

He was influenced by Indian luminaries like Dayanand Saraswati, Gandhi, Bhagat Singh, Subhash Bose, but he never became a blind follower. In independent India, he organized several conferences to discuss the plight of peasants and workers. He went to China to see for himself what their revolution had done for them and what India could learn. He sent his Sarvodaya friends to Israel to study kibbutzim and see how they differed from Chinese communes.

For many years he worked with the Kisan Sabha and also with Vinoba Bhave and Jaya Prakash Narayan. No party was untouchable to him if it could serve the cause of India's poor. But he never hesitated to criticize anyone if he found him/ her wrong.

He was totally against idol-worship, and that included blind hero-worship. Once on May 10, which we observed in memory of India's first independence war of 1857, we invited one of the bravest heroes of the Gadar Party, Baba Prithvi Singh Azad. The Baba in his speech lamented the fact that no one appreciates their sacrifices any more. My brother politely responded: "Babaji, we have cashed our sacrifices many times over. If we don't put anything more in our account, how can we withdraw?"

As for his honesty, one example will suffice. Once in the summer heat he asked his son to get 12 inland letters (25 paisa each) from a post office. After his son returned, he found there were 13 inland letters. My brother asked his son to go back and return a 25-paise inland letter and his son set off in the searing heat on foot towards the post office which was one and a half mile away. Small wonder he was made in charge of the Congress election campaign of the whole district with three parliamentary seats. He handled millions of rupees, and all leaders were given cars, but he walked to and from the election office every day.

He fought for justice all his life and for that even in independent India he had to go to jail. The longest and the last was the 18-month solitary confinement during Indira Gandhi's Emergency Period (1975-77). He was almost 70. Yet his spirit remained high and he had no trace of hatred towards Indira Gandhi either. During that time, when almost all intellectuals fell silent, he was the only one who wrote to me fearlessly and I in return wrote him inspiring poems. Late these poems were published in a collection called Kaidi Bhai, Bandi Desh (Jailed Brother, Imprisoned Nation)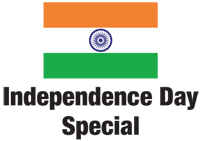 In the same prison, a colleague of his — who was a state minister both before and after the emergency — became sick both mentally and physically. My brother asked the jailor to shift him to his cell. He took care of this colleague so well that he said later: "Even my mother would not have taken care of me so well."

From 1946 to 1988 — the year he died — he was the embodiment of communal harmony. That was the reason why on his death in Sept. 2 people of all walks of life, belonging to all different castes and creeds came to mourn. Rich and poor, powerful and powerless, secular and devout — he was indeed ajatshatru to all. He had no enemy..