FESTIVAL:
Shubh Deepavali! - Celebrations in America


Diwali is one of the most celebrated and loved festivals by Hindus the world over. It is a festival of lights and joy and marks the beginning of a new year for many. Keeping with the tradition, Indians Americans celebrated Diwali with much enthusiasm, pomp and fervor. Siliconeer presents glimpses from various celebrations like those in Cupertino, Sunnyvale and Pleasanton, Calif., Washington, D.C., and the White House.

This year Diwali celebrations had a bit of everything, from dhol and bhangra, cultural programs, booths, kids activities, talent shows, fashion show, Antakshari, musical performances by local and Bollywood stars, a parade of the deities, kid's dressed as various Hindu Gods also participated in the parade, then there was a laser and fireworks show too. President Obama also sent a special message, marking Diwali at the White House.

More photos and video from the show is available on our Mobile App. Download it today at the Apple, Google Play and Amazon app stores.
---
President Obama Greets Indian Americans on Diwali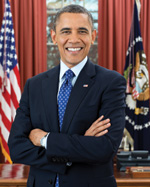 I want to wish a Happy Diwali to all those who are celebrating the festival of lights here in the United States and around the world.  For Hindus, Jains, Sikhs and Buddhists, lighting the lamp — the diya — is a chance to remember, even in the midst of darkness, that light will ultimately prevail.  Knowledge will defeat ignorance, and compassion will triumph over despair. Diwali is also a reminder that we must each do our part to achieve that victory, by dedicating ourselves to service to others.  If we affirm our commitments to one another and strive to lift each other up, then together, we will continue moving closer to that brighter future we all seek.

America is a great and diverse nation, strengthened by the contributions of all our people.  I was proud to host the first Diwali celebration at the White House back in 2009.  Since then, we've continued to mark this holiday to honor the rich traditions that define the American family.  And I know Michelle and I will never forget the wonderful time we had celebrating Diwali in Mumbai with food, dancing, and the company of friends. 

So, to all the families gathering together this Diwali to reflect on all the blessings of the past year, I wish you a joyous celebration and Saal Mubarak.

- President Barack Obama

---

(Above): Sunnyvale Hindu Temple board members at the Shobha Yatra, Oct. 18. Sunnyvale Hindu Temple celebrated Diwali Mela in their usual elaborate fashion, Oct. 17-19. Highlights included booths, cultural programs, Antakshari, talent show, fashion show, musical performances by Sadhana Sargam and other Bollywood and local artists. [Photo: Amar D. Gupta | Siliconeer]

---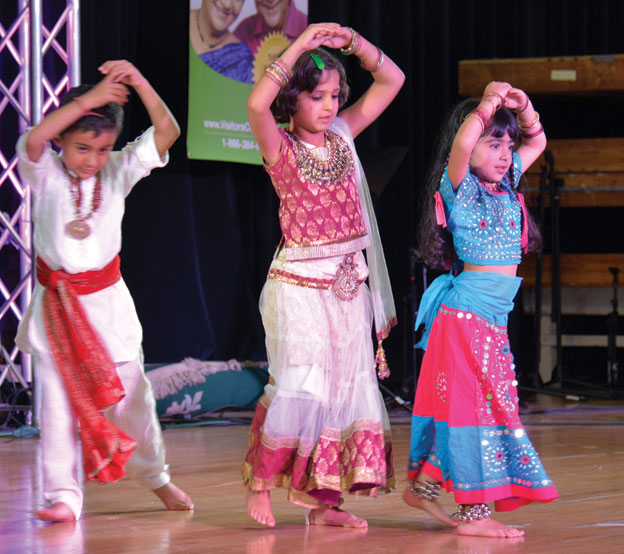 (Above): Dance competition - Sunnyvale Hindu Temple, Oct. 18. [Photo: Amar D. Gupta | Siliconeer]

---

(Above): Mehndi booth - Sunnyvale. [Photo: Amar D. Gupta | Siliconeer]

---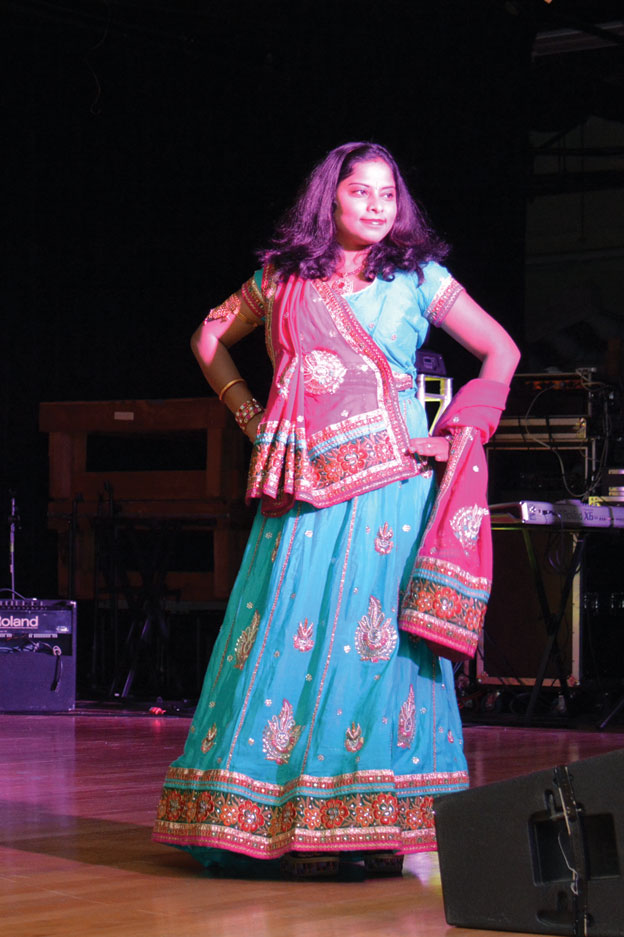 (Above): Fashion Show at Sunnyvale Hindu Temple, Oct. 18. [Photo: Amar D. Gupta | Siliconeer]

---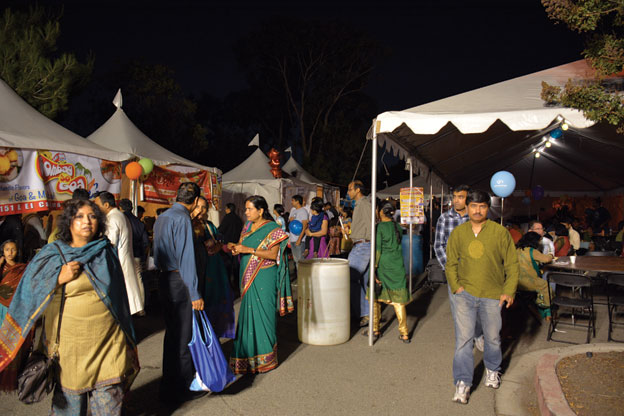 (Above): People flocking food booths at Sunnyvale Hindu Temple Diwali Mela, Oct. 18. [Photo: Amar D. Gupta | Siliconeer]

---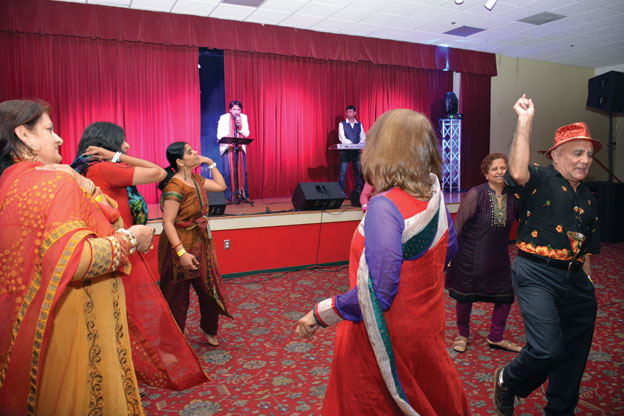 (Above): Bollywood singer at Sunnyvale Hindu Temple Diwali Mela, Oct. 18. [Photo: Amar D. Gupta | Siliconeer]

---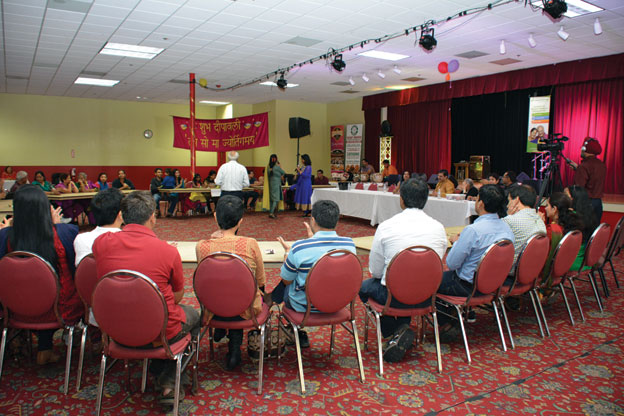 (Above): Antakshari at Sunnyvale Hindu Temple Diwali Mela, Oct. 19. [Photo: Amar D. Gupta | Siliconeer]

---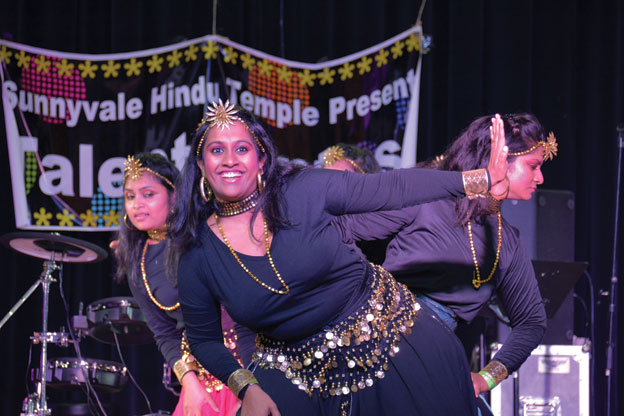 (Above): Talent Show at Sunnyvale Hindu Temple Diwali Mela. [Photo: Amar D. Gupta | Siliconeer]

---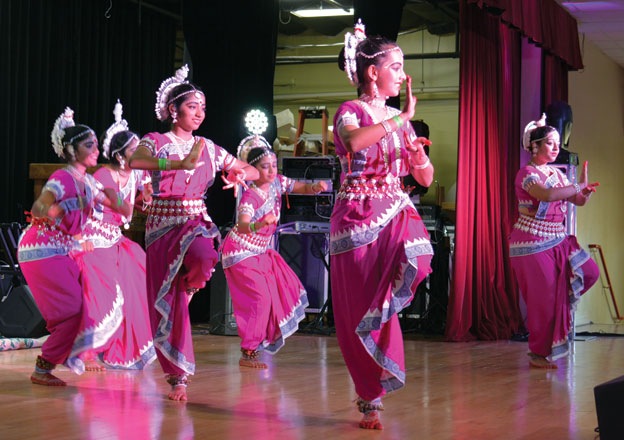 (Above): Talent Show at Sunnyvale Hindu Temple Diwali Mela. [Photo: Amar D. Gupta | Siliconeer]

---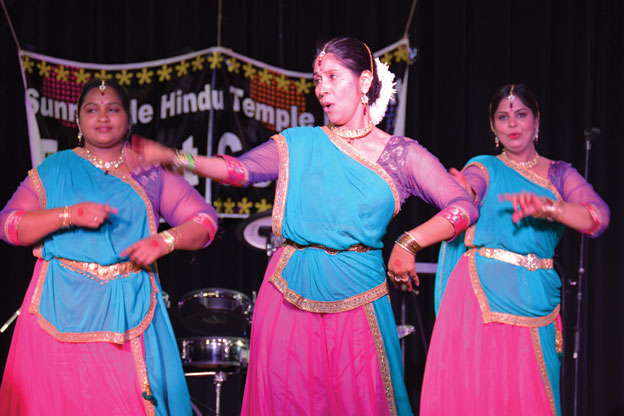 (Above): Talent Show at Sunnyvale Hindu Temple Diwali Mela. [Photo: Amar D. Gupta | Siliconeer]

---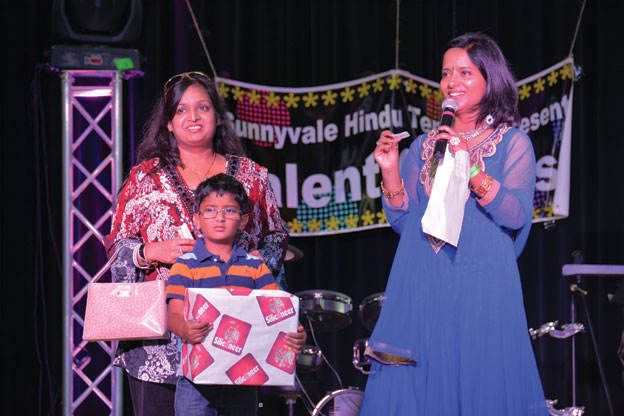 (Above): Sunnyvale Diwali - Siliconeer raffle draw - tickets to Gilroy Gardens. [Photo: Amar D. Gupta | Siliconeer]

---


(Above): Bollywood singer at Sunnyvale Hindu Temple Diwali Mela, Oct. 19. [Photo: Amar D. Gupta | Siliconeer]

---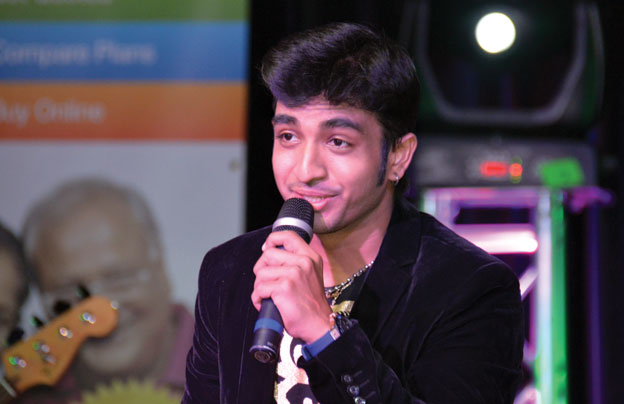 (Above): Bollywood singer at Sunnyvale Hindu Temple Diwali Mela, Oct. 19. [Photo: Amar D. Gupta | Siliconeer]

---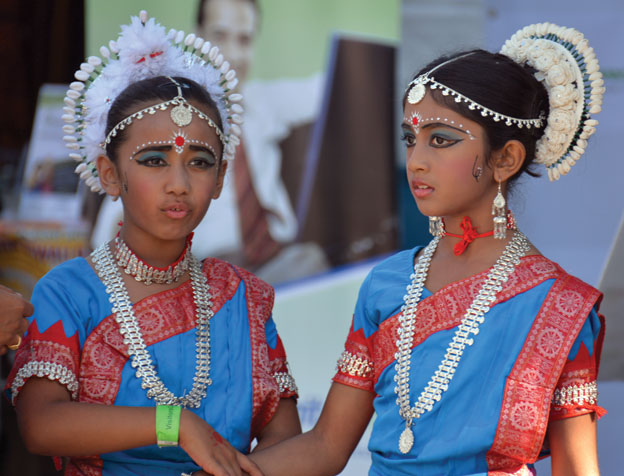 (Above): Young performers enjoying at the Sunnyvale Hindu Temple Mela. [Photo: Amar D. Gupta | Siliconeer]

---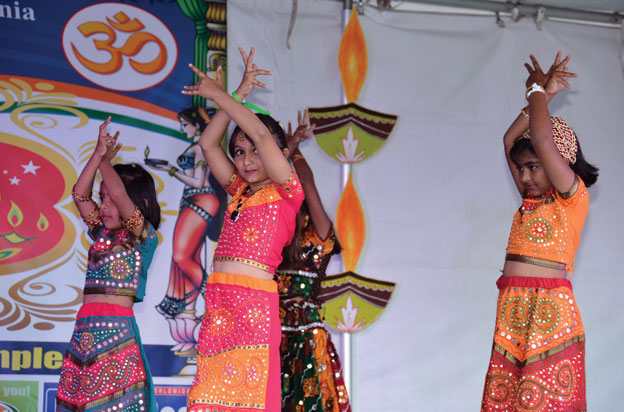 (Above): Kids perform at the FIA Diwali in Pleasanton, Calif., Oct. 25. The event had a bouquet of offerings – booths, cultural performances, garba, laser show, fireworks, a parade of deities, and a whole lot more. [Photo: Amar D. Gupta | Siliconeer]

---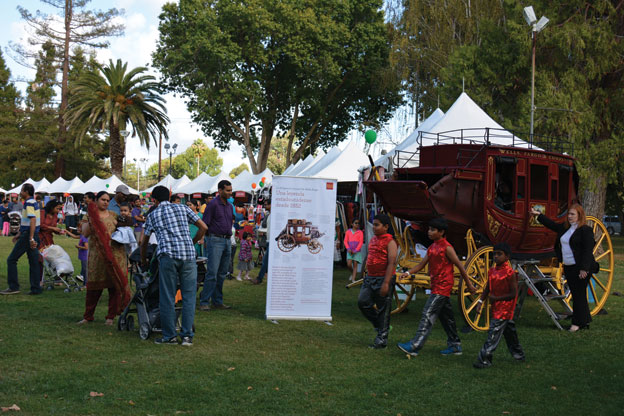 (Above): Wells Fargo had a carraige at their booth that was a favorite with kids at the Pleasanton Mela. [Photo: Amar D. Gupta | Siliconeer]

---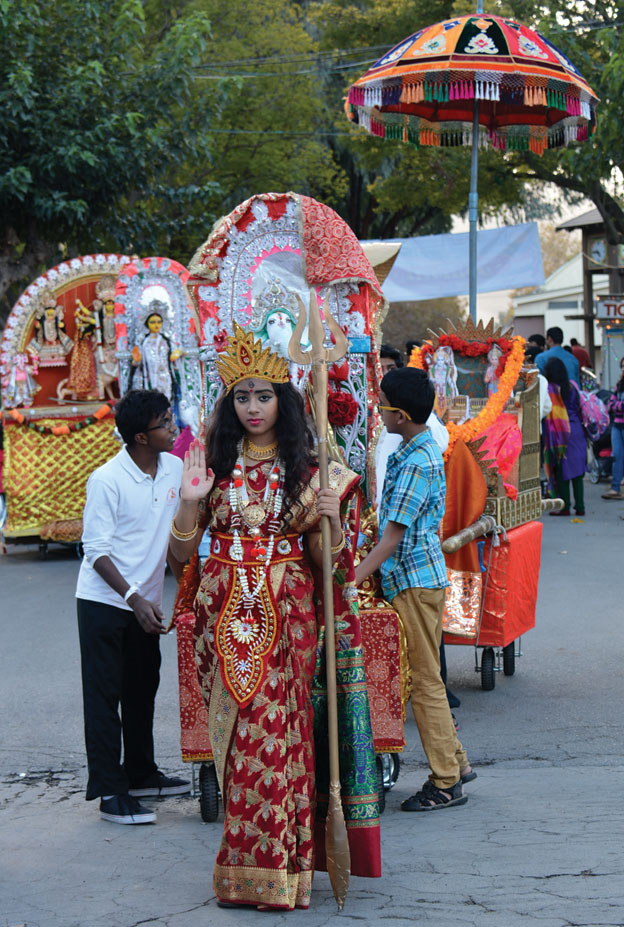 (Above): Kids and teens at the parade of deities, getting a glimpse of Hindu traditions. [Photo: Amar D. Gupta | Siliconeer]

---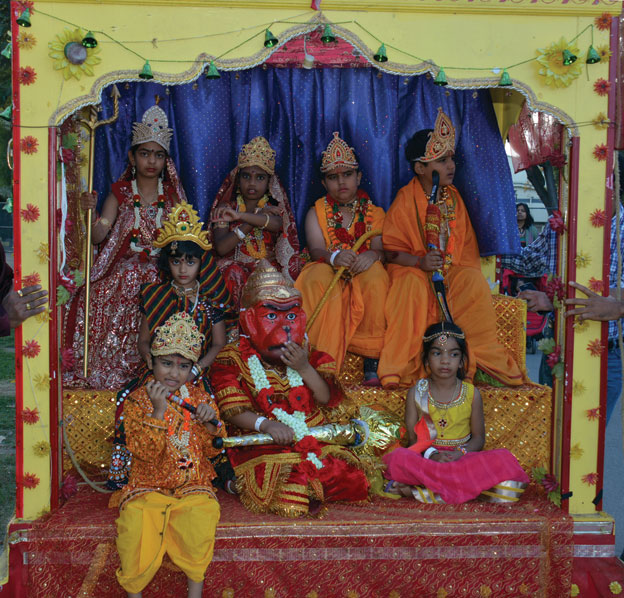 (Above): Kids dressed as Rama Pariwar at the parade of the Gods at the FIA Diwali celebrations. [Photo: Amar D. Gupta | Siliconeer]

---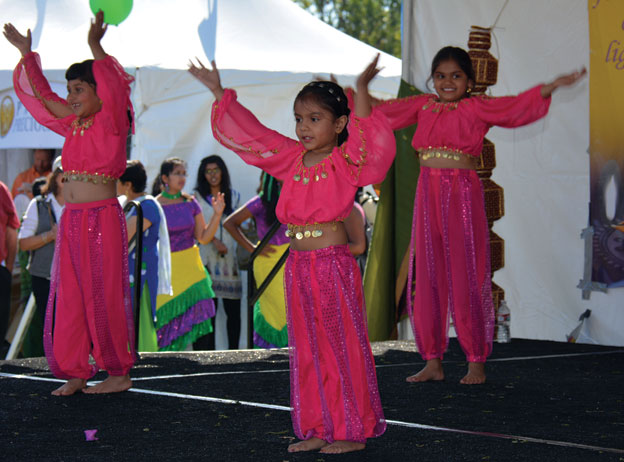 (Above): Kids performing at this year's Diwali celebrations in Cupertino, Calif. The event had a lot to offer in booths and kids' activities in addition to the non-stop live performances. [Photo: Amar D. Gupta | Siliconeer]

---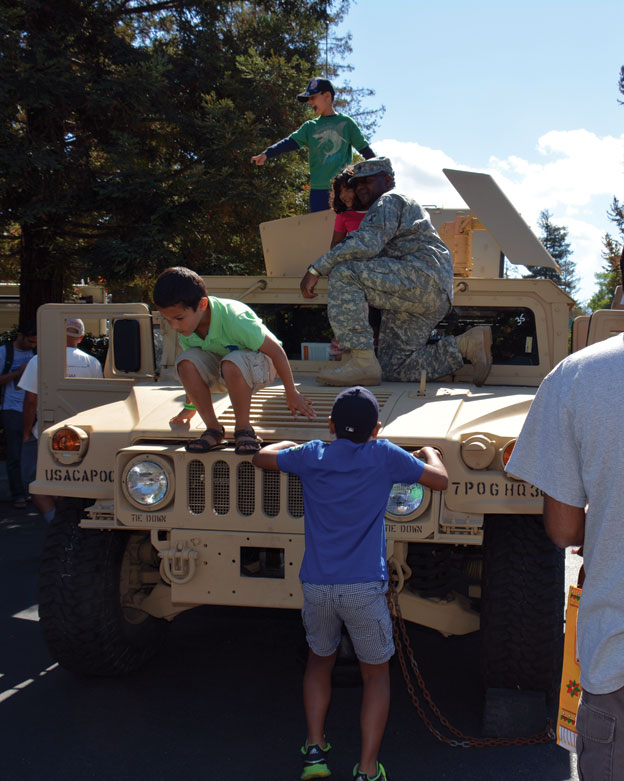 (Above): The U.S. Army personnel joined the community in this year's Diwali celebrations in Cupertino, Calif., Sep. 27. [Photo: Amar D. Gupta | Siliconeer]

---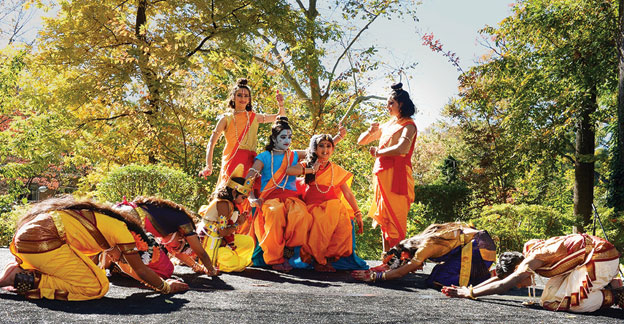 (Above): A cultural show to mark Diwali at the Indian Embassy, Oct. 26. [Photo: Indian Embassy, Washington, D.C.]

---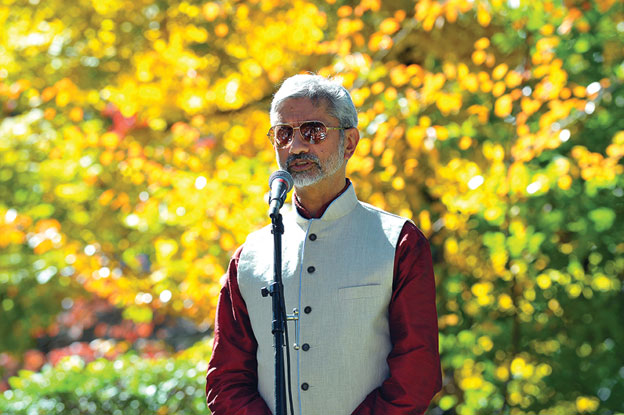 (Above): Ambassador of India, Dr. S. Jaishankar, hosted Diwali at the Indian Embassy, Oct. 26. The event was attended by more than 300 dignitaries. [Photo: Indian Embassy, Washington, D.C.]