BOLLYWOOD | Film Review:
No-brainer Entertainment: Ready


Produced by: Rajat Rawail, Bhushan Kumar, Nitin Manmohan, Kishan Kumar and Sohail Khan
Directed by: Anees Bazmee
Starring: Salman Khan, Asin, Arya Babbar, Paresh Rawal, Manesh Manjreker and Puneet Issar
Kangana Ranaut, Arbaaz Khan, Zarine Khan, Ajay Devgn and Sanjay Dutt make cameo appearances.
Music Director: Pritam
Cinematography: Sunil Patel and Thomas Xavier
Rating: *** (Good)

---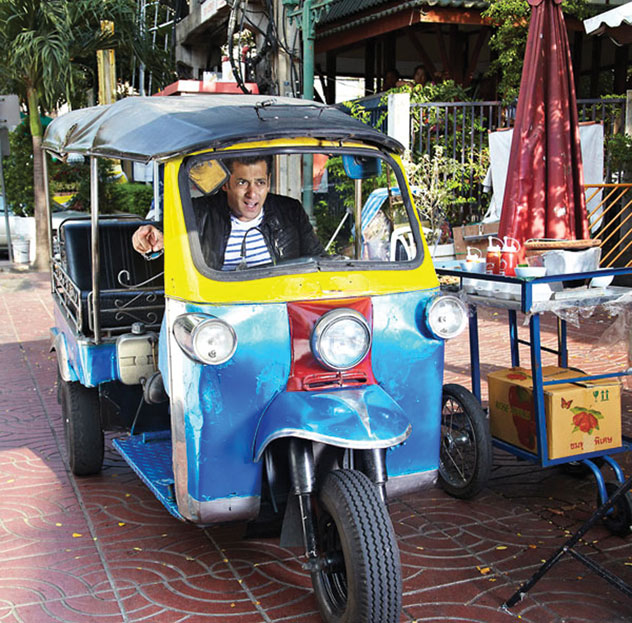 (Above): Salman Khan in "Ready."
---
Taking a cue from his past successful movies Salman has been christened as 'Prem' once more in this flick.

Influences of the past run through other sequences as well such as the climax scene where Sallu smashes the villain sporting Rastafarian dreadlocks with a bunch of roses that shreds the latter's shirt into a thousand pieces. This bears an uncanny semblance to the climax in Dabangg (Salman's super-duper hit of 2010) where too the hero tore off his shirt to finish off the enemy while thrusting a tractor pipe down into his mouth.

For sure if there is an actor that overtakes cinema and successfully draws every bit of ultra-crazy fan following and adulation it is Salman.

If there is a flick that engages the viewer not with its story or characters but with its dialogues, comic sequences, fights, relentless chase of villain(s) and a super-star lead it is the Salman Khan starrer flick.

---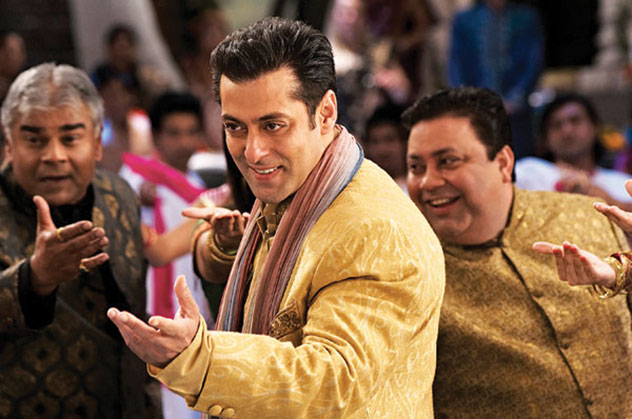 (Above): Salman Khan in "Ready."
---
Salman 'The' Khan returns in his latest critic proof venture to rule the 2011 Bollywood box office with its stress-buster, non brain-teaser and pure paisa-vasool (a recoverable money venture) Hindi film called Ready for his viewer-ship that includes almost the whole of aam janta (common man).

Coming to the plot, it is weaved all around Prem, a spoilt brat living amidst a huge chaotic joint family, who falls in love with Sanjana, on the run from her greedy mamas (maternal uncles).

She is just the type Prem had ever wanted, a khurraat, kameeni and honhaar type – a mix of good and bad.

The only hitch in their reaching the altar are the Mafiosi and loony mamas who had been eyeing orphan Sanjana's wealth and therefore want her to marry their respective brothers-in-law.

So Prem is faced with the challenge of setting things right.

How he befriends, fools and tricks these uncles to abandon their greedy plans by lying that Sanjana's wealth comes with equal liabilities of loans, left behind by her dead dad, is one hilarious trip that the viewer can expect to enjoy.

---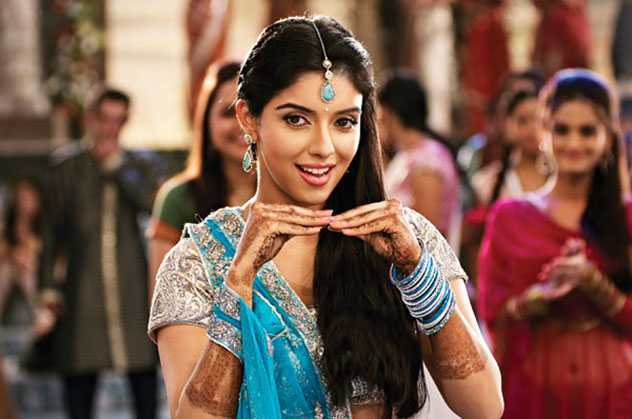 (Above): Asin in "Ready."
---
Accomplished in a great sense of comic timing Salman carries the movie very well on his starry shoulders to delight the box office goers and once again validate his legitimacy as 'the B-Town magnet of masses.'

There should not be any doubt that the script has nothing new to offer but dozes of harebrained yet terribly entertaining comic sequences and Sallu's in the face Bhai-style!

And so intentionally does he look straight into the camera on more occasions than one knowing too well the mega size of his screen presence.

It is intriguing how the junta mandate always goes in favor of this brand of commercial cinema that packs mazedar masala in fresh flavors and peppy music and cleverly laces it with a Khan star power.

Not to mention Salman's good looks that pass him off as son of even his age peers like Manjrekar who plays his father in this flick.

---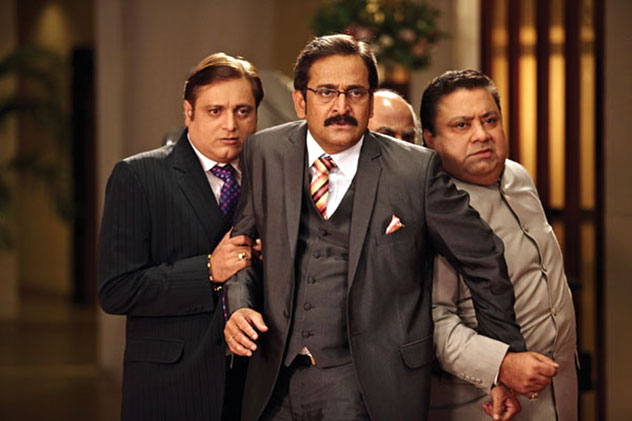 (Above): Scene from "Ready."
---
And how could Sallu Bhai not find an excuse to reveal all that lies beneath his shirt - well exercised, rippling, muscular, hot body in full display in climax scene.

A total Bazmee product, the man who manufactured Welcome, Singh Is King, No Problem and Thank You, the film's treatment is predictably loud, bizarre, non-inventive, make-believe and irrational.

Asin's just-supportive performance, though befitting to this movie perhaps, is quite a disappointment for the huge expectations that she had raised by her splendid performance in Ghajini.

---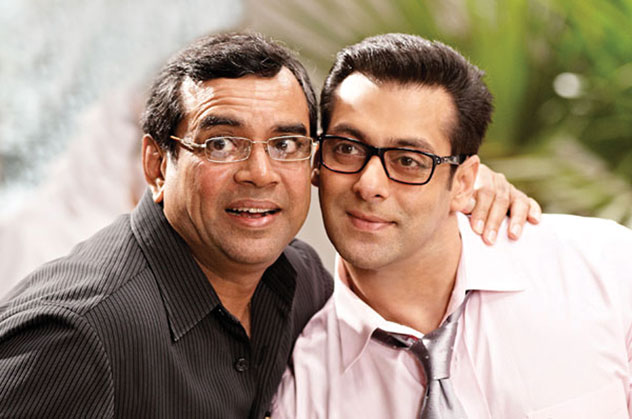 (Above): Paresh Rawal and Salman Khan in "Ready."
---
Ready's music provides with much needed breaks from cheesy dialogues and four numbers by Pritam, especially "Dhinka-Chika" and "Character Dheela," have registered as huge chart busters.

The songs provide Salman with ample opportunity to show case his new dancing styles, twirling trouser-pockets, lifting and swaying shirt-collars and softly slapping his bum. In one funny sequence Salman breaks into a jive right outside a "house-full" board of a film called Ready.

A remake of South Indian Telugu hit, Ready has been the highest grossing Bollywood movie of 2011 and is still raring to go strong after grossing Rs. 0.13 billion on very first day and Rs. 0.4 billion in initial weekend.

A wholesome, entertaining and fun family drama, go without your worries and brains to enjoy the sights and sounds of an intrepid Salman and his style to an assortment of catcalls, whistles, claps and hoots from Sallumian's die hard fans.