EVENT:
India: A Land of Many Destinations

The travel industry in California witnessed the offerings of India first hand, complete with the customary teeka and aarti, and the hospice of one of the world's oldest and richest traditions. Siliconeer was there and takes you through a reminiscing journey back to the old country.
---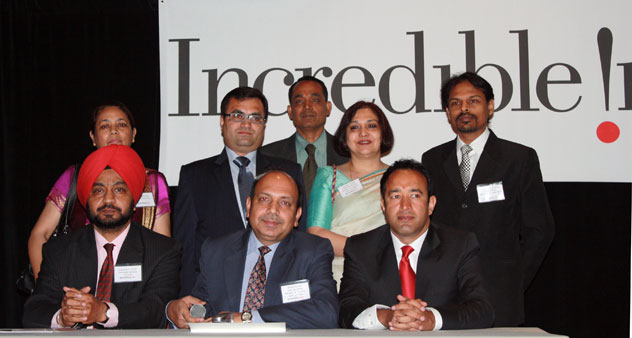 (Above): The India Tourism (Americas) team pose for a group photograph with the visiting officials from India and Consul N.P. Singh from San Francisco. [Photo: Siliconeer]

---
The India Tourism office, Los Angeles and Ministry of Tourism (India) organized an Incredible India Road Show Mar. 31 at The Westin Bonaventure Hotel. The show was attended by members of the travel industry from Los Angeles, San Diego and San Francisco. The main objective of the Road Show was to showcase India to the travel fraternity in the West Coast as a vibrant and happening destination and also to introduce the various unique tourism products available.

---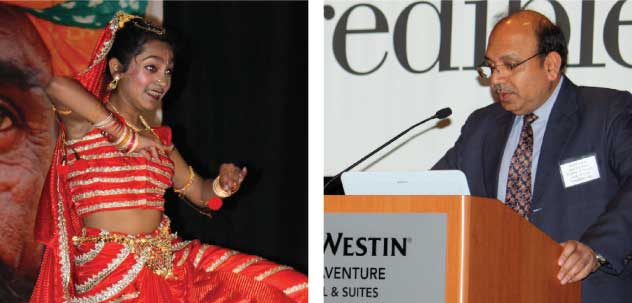 (Above, l): A dancer from Noopur Dance Academy. (Above, r): Anand Kumar, joint secretary, Ministry of Tourism (India). [All photos: Siliconeer]

---
The show started at 5:00 pm with the tour operators and travel agents registering themselves for the B2B meeting. Five Indian operators and two airlines took part in the B2B meeting where various tourism products were presented to the local tour operators and travel agents for selling India. This meeting continued till 6:45 pm.

At 6:30 pm, guests were welcomed in traditional Indian style by applying teeka and offering aarti.  At 6:45 pm, Anand Kumar, Joint Secretary (Tourism) presented a power point presentation highlighting the various tourism products and destinations with particular emphasis on niche products like Rural Tourism, Medical Tourism, Adventure Tourism, Buddhist Tourism etc.

---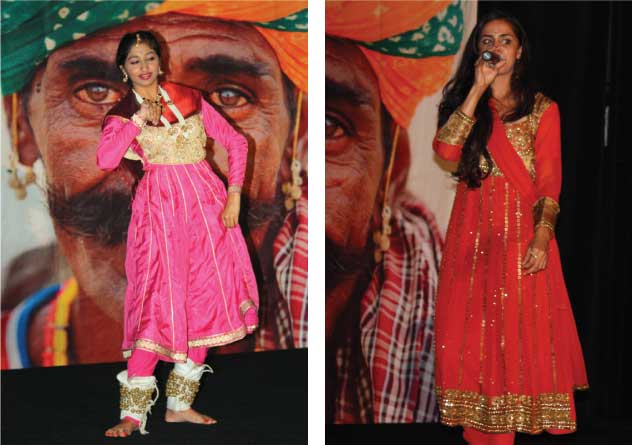 (Above, l-r): A dancer from Noopur Dance; a singer from Sanjiv Munshi and party. [All photos: Siliconeer]

---
The presentation was interspersed with films, commercials and images on Indian tourism. Mahesh Pandey, PS to minister of tourism then addressed the gathering followed by Sujata Thakur, Regional Director, India Tourism (The Americas) and N.P. Singh, Consul, Consulate General of India, San Francisco.

After the presentation, the evening progressed with cocktail, dinner and a cultural performance comprising of dance and music from India by the Noopur Dance Academy and Sanjiv Munshi and party.

---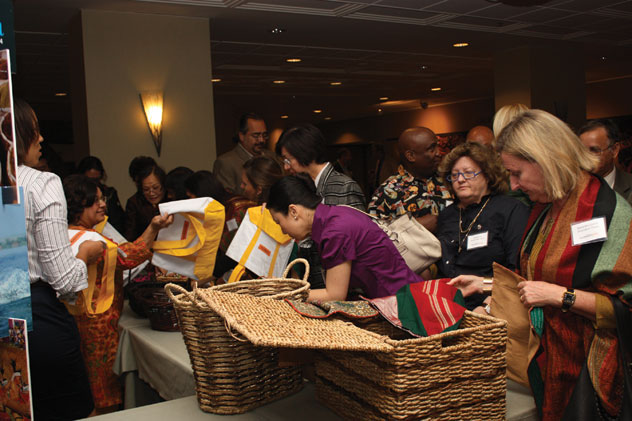 (Above): Giveaways being shared by all visitors at the event. [Photo: Siliconeer]

---
Incredible India information kits and some gift items were distributed to the invitees.

Towards the conclusion of the dinner, two door prizes offered by Air India and Turkish Airlines, were given to the lucky winners. The show ended with a vote of thanks to the gathering.

For more information on India Tourism, interested readers can visit incredibleindia.org or call their Los Angeles office at (213) 380-8855.