BOLLYWOOD | Film Review
Engaging Script: Don 2


Directed by: Farhan Akhtar
Music by: Loy Mendonca, Shankar Mahadevan and Ehsaan Noorani
Produced by: Farhan Akhtar, Ritesh Sidhwani and Shah Rukh Khan
Starring: Shahrukh Khan, Priyanka Chopra, Lara Dutta, Om Puri, Kunal Kapoor, Boman Irani, Nawab Shah, Adi Putra, Alyy Khan, Hrithik Roshan (cameo) and Sahil Shroff.

Reviewed by: Joginder Tuteja
Rating: *** (Good)

---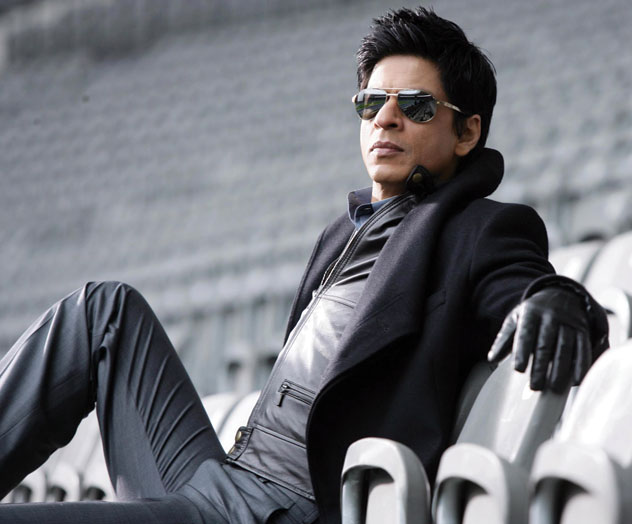 (Above): Shah Rukh Khan in "Don 2."

---
This is one film that doesn't take the viewer's intelligence for granted. Gripping, stylish, thrilling and constantly evolving, Don 2 has several engaging sequences to ensure it turns out to be much more than just a paisa vasool affair.

Though one can't really say that Don 2 begins with a bang. Yes, there is banging et all involved but frankly, the entire 'let's kill Don' followed by the fight sequence isn't just a direct repeat of what one had seen in Don, it is also plain ordinary. The drama picks up though once Shahrukh catches up with Boman Irani (Vardhan) in jail and hatches his plan. 20 minutes into the film and you are hooked for good as you get sucked into Don's plan here. Whether it is the jail break or the strategy devised around looting the bank, it is tough to reach for that popcorn or soda.

The second half of the film is an altogether different experience. To think of it, there are just two episodes that make for the 70 odd minutes post intermission. While first episode involves getting into the bank, the second is about getting out of it. It is to the credit of a well designed screenplay that makes you forget that popcorn tub and concentrate entirely on what really unfolds on screen.

---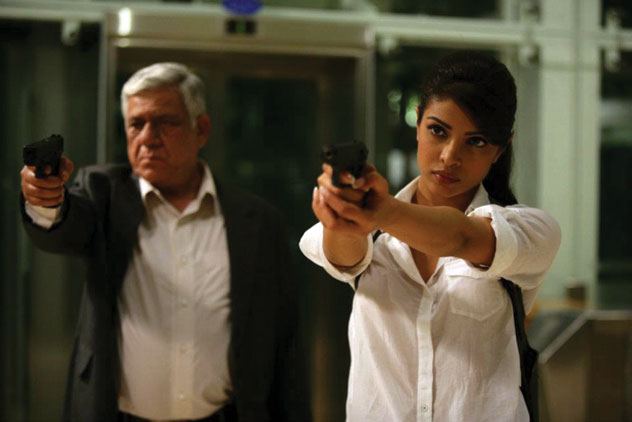 (Above): Om Puri and Priyanka Chopra in "Don 2."

---
With number of players involved in this heist: a hacker (Kunal Kapoor), a tough goon (Nawab), Vardhan, the moll (Lara Dutta), Interpol (Priyanka Chopra, Om Puri), German police, the Bank Vice President (Alyy Khan) and of course, Don himself, it turns out to be one roller coaster ride that is not just well written but also intelligently executed while being brilliantly shot. In fact this part of the film sees the coming together of 'Mission Impossible' series meet Abbas-Mustan style of storytelling which makes the film an all the more enjoyable experience.

Anything that sticks out as a sore thumb? Well, the fact that 3D conversion here is hardly the kind that makes much of a difference to the visuals. It doesn't add much value to the visual appeal of the film and one just hopes that in the near future if a film decides to arrive in 3D, it is actually shot in real 3D instead of a conversion coming into play.

Having said that, one is still willing to ignore this aspect of the film since right through the narrative, there is an enigmatic mix of tension and charisma that the Don creates which ensures a steady momentum. Yes, at a few instances in the first half of the film, you do want the thrills to intensify but guess it was all part of Farhan Akhtar's plan. There is a Bournesque flavour prevalent here and while those exposed to such genre would get sucked into the world of Don, others hunting for some quintessential masala elements may have to wait for the second half which actually passes by like a breeze.

---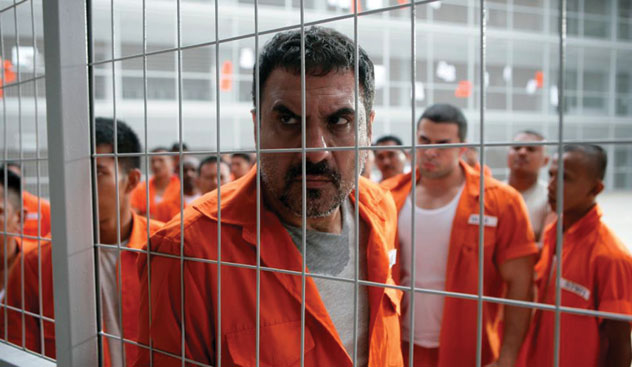 (Above): Boman Irani in "Don 2."

---
There is a certain intelligence that Farhan has brought to fore here but thankfully it never gets overbearing. Yes, there are gadgets involved but they never take over the basic flavor of the film. Also, since nothing is really predictable about the entire affair, you do get suspicious of Don's intentions, something that shows its true flavor till the very last sequence of the film that brings in the much awaited twist in the take. Frankly, it is this very sequence that raises the graph of Don 2 to an altogether different high, something that entices you to catch the flick all over again.

A major contributor to this desire is Shah Rukh Khan himself who gets into a mode like this after ages. He did get some flak for Ra.One whereas in My Name Is Khan and Rab Ne Bana Di Jodi, he was hardly a hero that audience would have loved to see him as. However with Don 2 he gets the menacing side of him on display while charming the audience enough to root for him despite enacting a negative character. He is in absolute form here and is now bound to end the year on a very high note. Quite a few of his mannerisms and dialogues, especially when Priyanka is around him, are bound to win audience applause.

Others actors too play their part convincingly. Boman Irani, who has continued from where he left in Don, has the maximum screen time after Shah Rukh and is well in his character without going overboard. Watch out for that scene where he gets absolutely bored of an officer trying to explain the difference between a fake and a real currency note! Priyanka Chopra plays her part well and looks smart in her cop attire. This isn't the kind of film where she was required to display histrionics but in the limited scheme of things, she fits in well. Lara Dutta adds glamor to the proceedings and adds value in a guest appearance.

---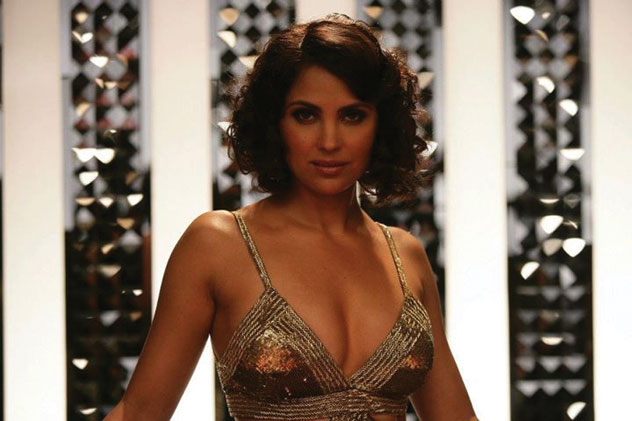 (Above): Lara Dutta in "Don 2."

---
Amongst the other supporting actors, Kunal is immensely likeable and brings in the kind of boyish charm that was required for the character he is playing in the film. Om Puri is hardly there and in the larger scheme of things, is quite dispensable. Alyy Khan is quite controlled and plays his part gracefully. Nawab does well again, as always, and rises above the stereotype.

Though one was clear about what Don would be like when Shah Rukh Khan decided to remake the Amitabh Bachchan starrer, there was absolutely no clue thrown around what is in store from Don 2. The only common factor here was Shah Rukh Khan's return as 'Don' but beyond that, there was absolutely nothing spoken or heard about the actual storyline of the film. Well, here is the reason why. It is apparent that the makers of the film (Farhan Akhtar, Shah Rukh Khan and Ritesh Sidhwani) didn't want to confuse the audience since Players, which is about to release soon, is also based on the same theme.

The fact is that at the core of it all, both Don 2 and Players deal with a heist. While gold bars worth crores is at stake in Players, the target for Don 2 is a bank currency blocks. While one still awaits the outcome of the former, one can comfortably say that latter has indeed raised the bar. Pun intended.