COVER STORY
Cricket Tamasha: The IPL Scandal

Hype, big money, razzle-dazzle and now scandal — the Indian Premier League has it all, but purists lament that cricket has gotten lost in the shuffle. Priyanka Bhardwaj reports.
---
IPL supremo Lalit Modi (r) with Bollywood stars Shah Rukh Khan (l) and Preity Zinta (2nd from r).
---
In April 2010, one of the biggest scandals of Indian sports hit the headlines courtesy Indian Premier League commissioner Lalit Modi and then Minister of State for External Affairs Shashi Tharoor.

What has spelled big business and massive viewership for parent cricketing body BCCI went for a toss when the two high-profile individuals leveled grave charges against each other on the social networking site Twitter.

Modi, who launched the in 2008, accused Tharoor of influencing a $330-million bid for an IPL team (Kochi) and managing "sweat equity" of $15million for his "girlfriend."

In the political brouhaha that followed Modi's tweets, Tharoor was forced to resign.

The issue grabbed headlines as the Congress-led coalition government at the center was furiously engaged in securing support over high food prices in Parliament. The government could not let the matter pass.

The government hit back, and federal tax authorities launched a massive probe into the $4 billion IPL sport franchise and Modi.

Isolated, Modi was stripped of his position as IPL chief.

Now the noose is tightening around Modi.

The news Web site Livemint.com reports:
Even as Lalit Modi, the suspended chairman and commissioner of the Indian Premier League, dismissed the second show-cause notice issued to him by the Board of Control for Cricket in India as "fiction" on the Times Now TV channel, the game's administrator in the country is building up its case against him.
The second show-cause notice accuses Modi of trying to split the cricket world by starting a rebel league. The first show-cause notice is over allegations of wrongdoing in conducting IPL.
The e-mailed minutes of a meeting supposed to have been held by Modi March 31 in New Delhi shows that Modi may have discussed a plan to start a parallel 20-over cricket league in the U.K. that mirrors the IPL format. The e-mail was shown to Mint by a BCCI official, who didn't want to be identified, after Modi dismissed the show-cause notice issued to him on the TV channel.
The e-mail, marked highly confidential, was purportedly sent by Stewart Regan, chief executive of Yorkshire County Cricket Club, and gives details of a meeting held by Modi and senior officials of various county cricket clubs in the U.K.
"BCCI has proof that Modi is in advanced stages of planning and discussion with the three county clubs to create a rebel league," said the BCCI official.

---
Cheerleaders at an IPL match epitomized the focus on glitz.
---
IPL brought an amalgam of cricket, business and Bollywood, overseen by Modi, to levels never witnessed before in India.

The dizzy heights achieved by the league are unprecedented in the history of Indian cricket and could even overtake big earning sports leagues such as the NBA.

Cutting through red tape and opposition, Modi managed to convert the T20 format into a power-packed high voltage three-hour drama of cricket, business, glamour and late night parties. The big money being splashed about catapulted Modi into instant stardom.

Last year, the brash chairman even transferred the IPL event to South Africa when security concerns and general elections loomed large.

Most feel he got too big for his boots when he tried to take on Tharoor, a sitting minister. The ensuing scandal threatened to ensnare the beneficiaries of the cricket moolah -- top Bollywood stars (team owners, real or purported), senior politicians and high flying corporate czars were under the scanner of the taxmen, media and thus the public.

Modi's business methods have the transparency of mud. He is being accused of favoring relatives, family and close friends.

---
Shilpa Shetty, one of many actors who added a dash of Bollywood glamour to IPL.

---
The allegations against Modi entail manipulation of team auctions, using family and friends as proxies for his holdings, accepting bribes for advertising deals and routing investments through tax havens like Mauritius and British Virgin Islands without keeping the information above board.

Then there is the suspicion of Modi pocketing $80 million "facilitation fee" for awarding television rights of IPL, besides holding a substantial stake in the IPL team Rajasthan Royals.

Forbes India reports that Modi got into trouble with Home Minister P. Chidambaram last year:
Apparently, Modi had gone to the home minister's office to seek clearances for the league matches. But in an appalling breach of protocol, he refused to wait for his turn to meet Chidambaram and instead attempted to barge into the minister's office. Now, Chidambaram is the kind of man who doesn't suffer either fools or arrogance and promptly asked Modi to leave. A miffed Modi said some daft things, stormed out of the room and eventually created an altogether avoidable controversy that snowballed into Season 2 being shifted to South Africa. . .
Much has been made and written of his brusque and arrogant nature. Both of which are on abundant display when he tried to bulldoze his way through Chidambaram's office. Fact is, he is also a bully. And the defining trait of all bullies is that they cow down where glowered at. Why else do you think he's been desperate to mend fences with Chidambaram?
Then of course, there is his legendary capability to execute relentlessly what he sets his mind to. How many men do you know of who can take one of the largest sporting shows on earth and move it to another country in three weeks flat? For that matter, how many men have you heard of who's built a franchise that's worth more than $4 billion in just about three years?
All of this said, a couple of questions remain. How in the devil's name did Modi manage to pull off something as significant with an entrepreneurial zeal that can be only described as mercurial? More importantly, how did he manage to create the astronomical valuations that the IPL now commands? Answers to these questions reveal a tale of uncanny entrepreneurship and a remarkable ability to subvert the system he operates in.

---
A Kolkata Knight Rider fan.

---
Multiple issues are still under investigation even as Modi has handed a very bulky 15,000 page answer to 22 counts of charges of corruption leveled by the BCCI.

Some allegations have also been put forward from Britain that Modi attempted to fracture local cricket and nurtured ambitions to create an England-based cricket League.

The charges wiped out every bit of support Modi had.

Modi supporter Sharad Pawar (Congress party top dog and agriculture minister, president elect of the International Cricket Council and former head of the Indian Cricket Board) could not save Modi from being replaced by an Interim IPL head, Chirayu Amin.

Recently, a meeting was held by the BCCI and IPL interim chairman Amin to discuss last season's IPL and its continuance.

The nexus between politicians and sports is well established in India and seen as one big reason for the abysmal state of affairs. The country barely manages to make a mark into the medal charts of Olympics or other world events.

With big money being churned at IPL, it was inevitable that the cricket pie would have all sorts of vested interests jostling for a share. There was a clear lack of interest by the authorities till the careless tweets came up.

---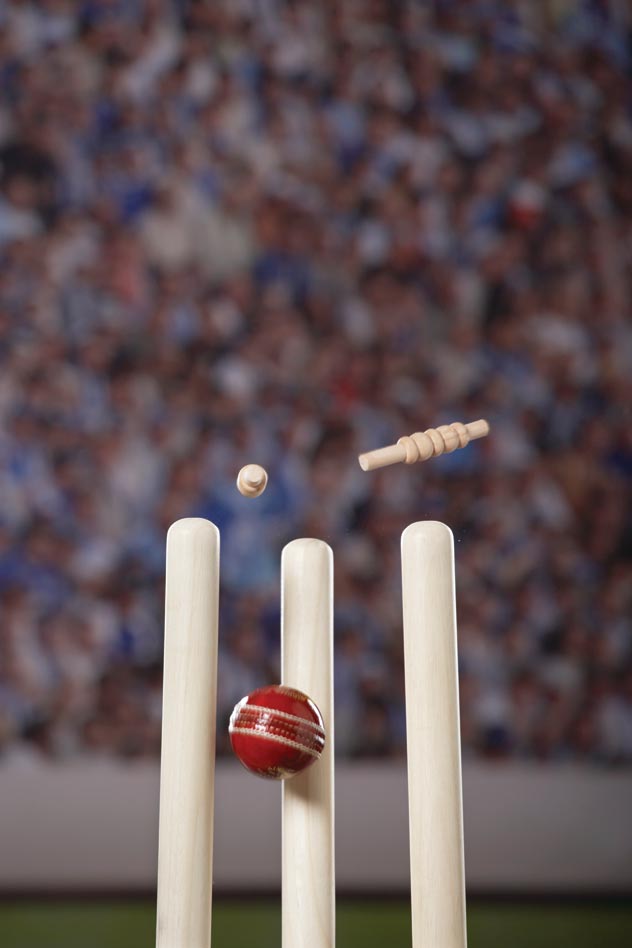 ---
India is a country where the poor earn less than $2 a day and over 37 percent of the population subsists below the poverty line. The grant of tax concessions, security subsidies, low rentals of stadia and other freebies for the various IPL events just does not seem right.

Scandals such as these focus on the need of the government to fulfill its role as a proper regulator, watchdog or supervisor. There is need to reform, restructure and revamp the system and the way sports are handled, apart from infusing transparency.

The loopholes need to be plugged along with adoption of best practices and a clear cut policy on the issue of "sweat equity" (read undeclared assets and influence) that provides scope for power plays by politicians.

Sports bodies need to be managed the right way by professionals so they can sustain revenues that in turn should be utilized for furthering the cause of sports in India.

---
---
IPL cricket league represents a dizzy mix of sport, business and entertainment so much so that Modi called it "cricketainment."

Yet Indians who have worshipped cricket as a religion and cricket stars have reason to feel cheated.

So what's next? Have Modi and IPL become inextricably linked?

According to Forbes India:
There are doubts about the IPL's future if Modi is removed. Will his replacement, Chirayu Amin, be able to give the same amount of commitment? And more importantly with its numero uno decision maker gone, will the IPL retain its ability to think on its feet? "Modi is a one-man show," says a person who works with him. "You would think someone who handles hundreds of crores worth of deals would have learned to delegate. But no, even for the MRF blimp that cost a measly Rs. 15 crore, Modi took the call," he says. Amin is a BCCI member with no stake in any franchise. He runs his own company. Will he bring the same amount of energy into the IPL? And more importantly will he be able to balance franchisee interests along with BCCI interests?
The IPL may run along without Modi but don't expect the same style and grandeur that he brought to the event. Yes, his wings need to be cut because too much power in one individual's hands is bad for any organization. "Modi hasn't put any systems in place. You get the feeling he is actually indispensable," says a sponsor.

---

Priyanka Bhardwaj is a reporter with Siliconeer. She is based in New Delhi.