MONTHLY HOROSCOPE:
August

Sponsored by: Ashok K. Gupta, CDPE, Broker | HappyLiving4u | www.happyliving4u.com


---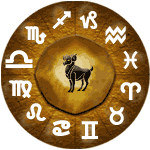 ARIES (March 21 to April 20): You may lack confidence and may not get full credit for all your hard work. Worries about career will disappear and you will receive support from the new boss. You may need a new pair of glasses or need to have an eye exam for first time. Think twice and read completely before you sign any important document. Money will go on an upcoming trip.

TAURUS (April 21 to May 20): Pressure at work will increase and the new associates will be less cooperative. You will still have a big chance to prove your intelligence in front of new people who may soon make an interesting offer. Some of you may start a business loan process. Be confident and do not be shaky. You may have to take a trip at a very short notice.

GEMINI (May 21 to June 20): If you have second thoughts and ignore past experience, others will use you again. Business will keep growing from now and on and you may be offered a deal by a new group. Try to cut down on nicotine and caffeine for some time. Someone from a different race will cause a lot of distraction. You will soon have a visitor at your home.

CANCER (June 21 to July 22): You may finally make up your mind to get out of a tricky relationship and start focusing on real issues. Strong planets will help you achieve your goals easily. You may receive valuable gifts from in-laws. Financial pressure will suddenly disappear and you will be on the right track. Value of your stocks and other assets will appreciate.

LEO (July 23 to August 22): You will feel relaxed after finishing the project. Planets assure success in career from now and on. Meetings will go very well and you will be given the hint. Spouse may not feel too good and need medication and a small break. Some one from the past will try to come back in your life, be careful.

VIRGO (August 23 to September 22): You need to spend more energy to turn your brilliant idea into a lucrative business. Legal matters may come to a favorable end. You may be preparing for an overseas trip. Spouse will need strong medication to deal with health issues. Money will come but will be difficult to preserve for more than a few weeks.

LIBRA (September 23 to October 22): Face issues head on if you want them to get resolved quickly. You will be working in a tough atmosphere and against heavy odds. Patience and favorable planets will take you closer to ultimate goals. Money on hold will finally show up in the account. People in business will spend more on advertising. You will miss someone badly.

SCORPIO (October 23 to November 22): A plan to move could take final shape as the application will get approved. There will be improvement on financial front but at a slow speed. You will be closer to ambitious people who could be helpful in the future. Enemies will leave you alone from now. You will spend time on the phone to straighten out some wrong or excess billing.

SAGITTARIUS (November 23 to December 22): You may have to work harder to stay ahead of the competition. Ignore the critics and stick to your plans. You will have the chance to make quick money through stocks and bonds. Try your hand at lottery this month. You will be unhappy with the comments made by a close relative. You will plan a short trip.

CAPRICORN (December 22 to January 19): You will be amazed to see how things can change if you are honest and offer something different. People involved in research and development work will see the breakthrough. A loan application pending for quite some time will also go through. You will need to maintain a tough stand if you want to teach others a lesson.

AQUARIUS (January 20 to February 18): You will become more heath conscious and may even join a gym. Presence of Venus in fourth will make you farsighted and you will be looking for long-term benefits in everything. You will get several new contracts this month. Some of you may develop a taste for red meat. You will spend time with successful people.

PISCES (February 19 to March 20): Hold your emotions when someone changes plans in midstream. Once you realize what is truly important, you will adjust quickly. Some of you will be working hard for an upcoming interview and fill up a thick application. People in business will be happy to see reduced competition. You will take time out for entertainment with family.