It was a dead winter eve, heavy snowfall was progressing since days and weather forecast for next seventy-two hours was even worse. Ripping such implacable conditions Sheriff Jackson was speeding his way to the last bungalow of the street.
Being one of the most proficient sheriffs in county, Jackson had resolved many critical cases, but today even his logics were on whirl.
Barely two hours back he had received a call from Jerry, a little boy of ten. Jerry sounded terribly scared, in a very shivering voice he told Jackson that someone was trying to sneak in his house. Sobbing distressingly Jerry further acquainted that his father was out on tour, his caretaker couldn't come and his old granny was very sick.
Hearing to his apprehensions, Jackson immediately commanded cop Daniel to drive off for boy's help. But then, something horrifying happened, yes probably, that is why Daniel sounded so disturbed when Jackson made a follow-up call.
Fearing the worst from the felon, Jackson parked his jeep on the snow, pounded the gate and with his revolver up, entered the mansion. The doors of the mansion were open, so without much effort he traced Daniel, sitting in a small dingy room on the third flight of stairs;
"Daniel!"
"Sir!" The moment Daniel saw Jackson, he frantically launched out of his chair screaming loud, "I don't know how it happened … but … she died." His quavering fingers were pointing a bed where an old lady was lying dead.
"What?"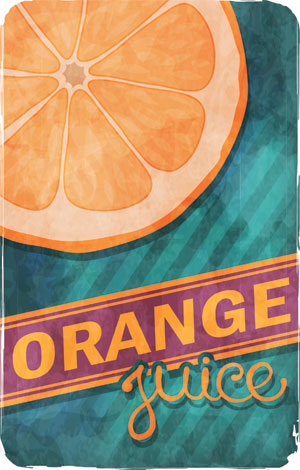 "But I… I."
"Where is Jerry?" Jackson blared looking distraught.
"He.. .. absconding."
"Oh man! I will turn psychotic, tell me everything in progression."
"Hphh… Ok." Daniel took a deep breath and began, "When I reached here, Jerry was sitting downstairs in the living room, playing chess. But strangely, he didn't look frightened at all and neither did he talk about anyone breaking-in."
"Strange! And this old granny?"
"Poor lady! Jerry addressed her as an ugly, old witch. He didn't want to talk anything about her, but in flow of conversation I realized that the old lady was completely bed-ridden for years and only surviving on orange juice and life-saving drugs. Unknowingly Jerry even shared that Nancy, his caretaker of four years, was responsible to give her medicines in time. And then ..."
"What?"
"His expressions suddenly turned eerie." Daniel wiped his temple, "and he burst into chilling laughter!"
"Laughter?"
"Yes. He said that today will be the last day of his granny, she will surely die, because in absence of Nancy there was no one to give her medicines and juice. So…" Daniel paused to gulp his drool, "I tactfully insisted Jerry to give me her prescription. After much insistence he brought me to this room where I offered her medicines and juice, but," suddenly Daniel turned pale, "the moment she drank juice, she started wheezing badly and ... collapsed."
"Jesus ...Where was Jerry then?"
"He left me in this room and ran off!"
"Did you call Jerry's parents?"
"He is a mother-less child sir and his father, Mr. Stew, is on official tour."
"And Nancy?"
"I called her. But she said she is not aware of any granny living in the mansion!"
"Nuts!" 
For Jackson it was just the beginning of an unknown mystery, as days elapsed by proceedings turned even more puzzling. All evidences proved that every episode was guilefully conspired by Jerry. He knew it well that his granny was critically reactive to orange juice, which eventually was the cause of her death, as stated in the autopsy report. Daniel was just his smart prey.
 Poor Mr. Stew, he was worst hit. Jerry's iniquity forced him to surrender all his property, which he has inherited from Jerry's deceased mother, in name of an orphanage. It was clearly stated in her will; "If Jerry is not raised to be a noble man and two reasonable officers certify it, the whole property shall be transferred to an orphanage," and it so happened with the signatures of Jackson and Daniel.
Months passed by. There was no clue of Jerry, but, Jackson was still fuming, he didn't close the case-file, he had vowed to find Jerry and punish him for multiple crimes he has committed.
A year later, an envelope arrived in his office with a greeting and a letter. The letter read:
---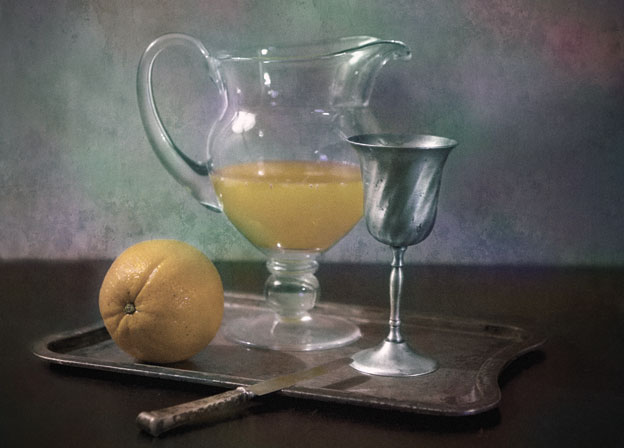 Thank you for being so nice and solving my issues. Dear cop, if you meet my father tell him that I am doing good, although I know he will never forgive me to kill his wife's mother.
Mr. Stew is a good man, only for my sake he was about to remarry, so that I have a mother again. And just because he never wanted to compromise with my privacy he was sending me far off to a boarding house, very – very far from my granny.
He said my granny was an angel so no one should know about her presence. He has secretly kept her in a dark room and never let even sunshine to get in. But my granny said she wanted nothing in life because I was her sunshine.
As my father wished, she was not dying fast so he decided to send me far-off from her so that she could die and meet her other angel sisters.
My mother has gifted him with lot of property but with a 'condition', which could be changed only if granny would sign.
Dear Cop, my granny was crying badly, she was dying a little every day because I was leaving her, but my father was happy because soon he was shifting granny to a dark basement room if she doesn't eliminate the condition from my mother's will, for he loved everything of my mother, especially the property. 
I know I have done a bad crime but I did it for my granny… and she was not an ugly, old witch… but she was my beloved granny.. and I loved her.
 – Jerry."
The letter whirled Jackson again, was Jerry trying to frame him!
He was still in deep thoughts when an office boy entered his cabin, "Sir, should I put some more logs in the hearth, it's very cold."
"Hmm… logs… no Sam…" Jackson answered, his eyes still glued on the letter. Thoughtfully he rolled his fingers on the word 'granny' written in it, the ink was all smeared and blurred around it, the word seemed to be lost and cuddled in a little pool of emotional outburst…
And with it Jackson got his answers; "Tears! They never lie. Justice is done." he whispered with a surmised smile, "Sam, put 'this' in the hearth boy, no heat can be greater than that of love." Saying so, he handed over a file to Sam, which was labeled in bold letters 'ORANGE JUICE.'