(Above): Bollywood actress Rani Mukherjee.
---
Congratulations to gossip columns,
paparazzi
and others in the business of news that sell briskly in India and elsewhere in the world. That Aditya and Rani, cleverly referred as Adani on social media during aggressive pre-election mudslinging, were a couple, has been floating around for some time. Pictures of Rani celebrating Diwali, hanging out with Aditya's family members, holding her future mother-in-law's hands (not Chopra, mind you) are in the public domain.
Unlike Rani, there are hardly any photos or videos of Chopra. There is one passport size picture, probably leaked by the immigration people. I have googled couple of photos of Aditya, Rani together. They seem morphed and grainy as if belonging to another era.
This is an amazing achievement given point and shoot mobile phones, CCTVs and citizen paparazzi are everywhere. Chopra, after all, is an immensely successful Bollywood director and producer. I have read interviews of Shah Rukh Khan speaking about meeting Chopra to discuss Chak De India and earlier Dilwale Dhulhania Le Jayenge, proving that the ace movie maker exists somewhere in Mumbai. Tracking Chopra is a whodunit.
Like a super hero movie in which Chopra has directed his own self to disappear like Mr India, Narendra Modi has mastered the art of dominating public consciousness and every media, TV, 3D, Twitter, mobile phones, FM radio, Facebook, print and online news.
Bollywood should make a movie starring Modi himself, to complete the picture. I owe Modi a personal thank you for replacing the recorded voice of the lady who unfailingly called on my mobile phone and laughed like a vampire. It is supposed to be an advertisement that I have not bothered to figure out. "Main Narendra Modi bol raha hoon," sounded so much more soothing in comparison, even if it was just a vote collecting exercise.
Modi's number one TRP positioning was briefly challenged by Arvind Kejriwal, especially when the AAP leader took to street protests as Chief Minister of Delhi, creating the spectacle of state taking on the state. Unlike Modi, Chopra is the undisputed national champion in being invisible while visibly making movies starring A-listers, dating a top Bollywood actress for many years, it seems, and heading the immensely successful Yashraj banner.
---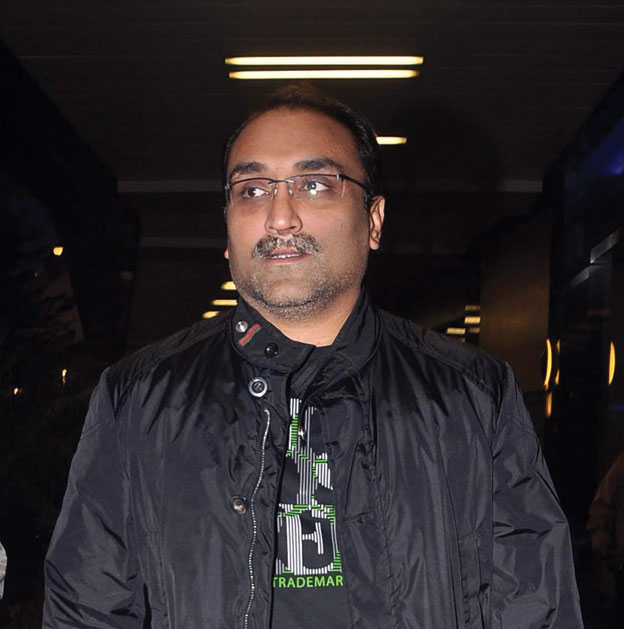 (Above): Bollywood director Aditya Chopra.

---
It is also apparent that Chopra's talent of remaining unseen does not run in rest of the family. For example, pictures of younger brother Uday Chopra at a beach with the very beautiful Nargis Fakhri emerged shortly after rumors that the two were seeing each other surfaced. One can easily guess what Chopra Junior sees in Fakhri, but not the other way round. Just as it is difficult to exactly define or pin point Junior Chopra's roles in Dhoom 1, 2 and 3 – more Whodunits? 
In the global situation, probably Dawood Ibrahim is the closest competition of being there, yet not being there, like Chopra. Earlier it was Osama Bin Laden. America looked for him everywhere. Ultimately he was found living comfortably near Islamabad with his many families. It was a classic case of looking for your keys when they are inside one of your own pockets.
Presently, like Chopra, there are various versions of the same picture of Dawood floating about for decades now — at the Sharjah Cricket Ground, known equally well for Javed Miandad's last ball six, birth of match-fixing and now IPL. But then Ibrahim is a terrorist and needs to hide or be hidden by Pakistan's ISI. No reason for RAW to hide Chopra, it is self-imposed.
Nobody knew about the Rani-Chopra wedding until it happened in Italy. Even the omnipresent TV cameras that specialize in shooting celebrities at Mumbai airport seem to have missed the departures of Rani, Chopra, their friends and relatives. The wedding itself was a small private ceremony. Why go all the way to Italy for a small private party, is something I have not been able to figure.
Another Whodunit that only Chopra can answer, unless Arnab Goswami declares it to be an issue that the nation wants to know. Here's wishing the couple a very happy married life. Hope to see pictures of the babies when then have some.