MONTHLY HOROSCOPE:
September

Sponsored by: Ashok K. Gupta, CDPE, Broker | HappyLiving4u | www.happyliving4u.com


---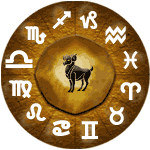 ARIES (March 21 to April 20): You may hear the news before 15th but implementation could take a few weeks. You will finally taste victory in ongoing legal matters. There will be fortunate changes in career and a raise is also foreseen. People trying to avoid you will try to come close.

TAURUS (April 21 to May 20): Stress will disappear after the 15th. Your worries about a child will be over with a positive outcome. You may be assigned an important task with more powers and help. Expect some interesting developments at work that can benefit you in the long run. You will have an opportunity to make quick money.

GEMINI (May 21 to June 20): One of your main competition will call it quits, making room for your progress. Business will pick up all of a sudden after the 15th. Relocation plans will also take final shape and will be lucky for you. Strong Saturn in sixth will also help you overcome all previous ailments and health problems.

CANCER (June 21 to July 22): Move will be beneficial after the 15th. Loan application should go through without any difficulty. Efforts made in the past 40 days will start to reap rich rewards from now. Some of you will be travelling long distance to attend an important event. You may temporarily develop taste for hot and spicy food.

LEO (July 23 to August 22): Saturn in third after 15th will bring desired and much-awaited changes in life. Fresh opportunities will knock at your door. Positive planets will bring all energy back as you will start feeling motivated. Some of you may initiate a legal process to reclaim what rightfully belongs to you.

VIRGO (August 23 to September 22): You will finally make up your mind and invest heavily in a project after the 15th. Saturn's move will reduce earlier stress to a great extent. You may be sending a check to the government in the shape of a penalty, fine or taxes. Be patient with some one younger in age.

LIBRA (September 23 to October 22): It could be the beginning of an adventurous life after the 15th when Saturn, the Raja Yoga karka planet becomes exalted in your sign. Suspense will be over. You will see things clearly and set your mind on goals. Property deal can also take final shape around the 15th.

SCORPIO (October 23 to November 22): Saturn's transit in the 12th house after the 15th of this month could be a little tricky. You will need to be careful when making any heavy investment or extending loan to someone. Do not take anybody's words for granted and have it in writing. Do not fall for too-good-to-be-true schemes. You will change jobs this month.

SAGITTARIUS (November 23 to December 22): A new member will be added in the family soon. Financially you will do very well and there are chances of a jackpot right after the 15th. Any change in career at this point will be favorable. You may finally win a legal battle. A long distance trip is also in the air.

CAPRICORN (December 22 to January 19): Exalted Saturn will bring much-awaited boost in life after 15th. You could be rolling in big money. Some of you will be involved in a huge project with some very like-minded people. Boss will finally take your appeal seriously and take prompt actions. You will join a charity organization.

AQUARIUS (January 20 to February 18): Saturn's transit in ninth house from 15th of this month and onward will be fruitful. You will be relieved of stress and sufferings of the past 2½ years. Listen carefully and act seriously on the advice or lead given by a colleague. Offer will come on a silver platter and you will jump onto it.

PISCES (February 19 to March 20): Saturn's transit into eighth house from the 15th of this month and onwards will be somewhat tricky. Plan things well, do all homework, and have a backup before you make any big financial commitments this month. You will be successful in recovering some old payments also but partially. You will be invited to parties.