SUBCONTINENT:
Health Hazards of Cell Phones: India Concerned


The explosive growth of usage of cell phones of India may exact a toll in terms of health hazards, although service providers vehemently deny it, writes Siddharth Srivastava.

---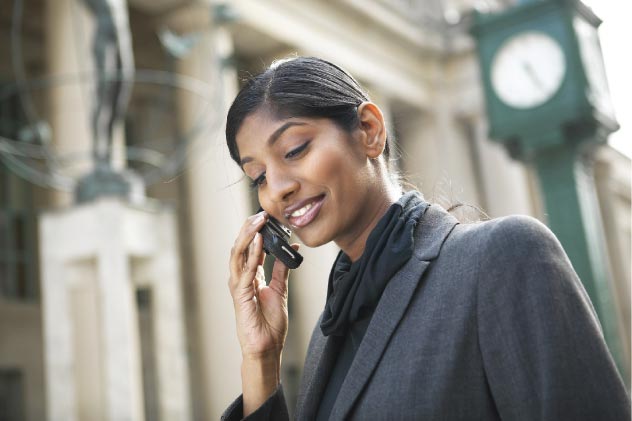 ---
The Indian cellular market is the second largest and the fastest growing in the world. However, recent reports highlight some disturbing issues that have been of concern elsewhere as well.

Researchers at the reputed Indian Institute of Technology, Kanpur say that rampant Internet surfing and ceaseless use of mobile phones by the students is the root cause of increasing number of suicides on the campus.

The state-owned IITs are a globally established brand name for churning out top engineers of the world. However, peer pressure, expectations to perform and a tough work schedule has been blamed for the unnaturally high suicide rates of students.

This is the first time, though, that technology has been blamed for the malaise.

In its official reply to a citizen Right to Information application, IIT-K, one of the top engineering institutes in India, said that due to Internet/mobile phones "students are in regular touch with their family members, friends and relatives, (and) several thoughts occupy them. This in turn, at times, disturbs the students, who do not get peaceful time to study. And later, they take the extreme step for not performing well in the exams."

The assertions follow the first official government strictures against wireless communications in the country, though it has been airing its concerns earlier.

Taking cognizance of the several reports that suggest adverse health effects of mobile phone usage, recent guidelines issued by the federal Ministry of Telecommunications say that electromagnetic waves emitted from mobile phones can seriously damage brain tissues of users, especially children.

The government warning that also seeks regulation of rampant mobile phone usage says: "The studies of possible hazards to human health from exposure to radio frequency electromagnetic fields suggest that there is need to control the unwanted exposure as per the World Health Organization guidelines."

The report advises that children below 16 should be discouraged to use wireless phones as the tissues of children are tender and more vulnerable.

The report says that keeping mobile phones next to the ear and speaking for long durations can damage the brain. It suggests that people use hands-free devices when using cell phones, while children, pregnant women and heart patients should avoid cell phone usage altogether.

Service providers and cell phone manufacturers have been asked to avoid commercials and ads that depict children and pregnant women using cell phones.

Federal Minister of Health and Family Welfare Anbumani Ramdoss said that mobile phones used "by young children for longer period" result in headaches and short term memory loss.

Last year, the Health Ministry asked the Indian Council of Medical Research to conduct a long-term study on the hazards of cell phone usage. The ministry has now asked the Jawaharlal Nehru University and All India Institute of Medical Sciences to delve into the issue in greater depth.

Refuting the government warnings, the Cellular Operators Association of India, an organization that represents telecom service providers, has said that mobile phone radiations do not pose any health risks.

"It is of paramount important to note that RF radiations emitted by mobile communication systems lie in the non-ionising part of the electromagnetic spectrum and thus do not have enough energy to cause any genetic damage," it said.

Some observers say that in a country like India where millions do not have access to even basic health services, it is a waste of public resource to devote attention to such research, which is already being investigated abroad.

While it is not yet conclusively proven that cell phone usage causes health damage, it is also true that cellular phones have not been around long enough for anybody to really ascertain its deleterious impact.

At least three extensive international studies (including a Danish study published in the Journal of the National Cancer Institute and a Japanese study published in the British Journal of Cancer) on cell phone safety have investigated links between wireless phones and brain cancer and tumors, leukemia and impact on salivary glands.

Though there has been no definite evidence proving health hazards, observers say that these reports have looked at shorter periods and not long-term exposure of over a decade.

Several Western governments, including Britain, have advised limited cellular access to children.

Schools across India generally prohibit the use of cell phones within the premises, but parents do not mind their children possessing cell phones as a security device as well as to keep tabs on them.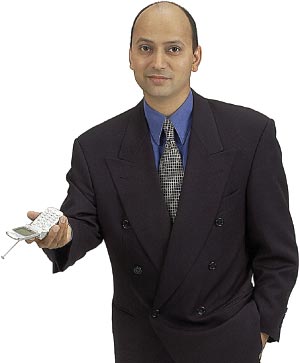 Cellular Boom

The latest warnings about cell phones are at a time when India has overtaken the United States to become the second largest wireless network in the world after China, and the sector has posted robust results.

Cheap airtime and handset price apart, one main reason for the high growth of Indian cellular users is the ease of access for new connections unlike land line phones.

A recent IDC India report says that every hour 10,000 mobile phones are sold in the country, due to the availability of cheap entry-level handsets that can be afforded by the lowest wage earners such as rickshaw pullers, domestic servants and manual laborers.

Finnish handset manufacturer Nokia sells the highest number of handsets in India followed by LG, Samsung, Motorola and others.

According to the official Telecom Regulatory Authority of India, the total number of Indian wireless subscribers was over 261 million at the end of March 2008.

This is more than the U.S. (for the same period), where cellular subscribers numbered about 258 million, according to official estimates.

It is predicted that by the end of 2008, three-quarters of the Indian land area will be covered by a mobile network, opening a potential market of over 500 million.

India's mobile market is also the world's fastest growing, crossing the 100 million mark in May 2006 and 200 million in September 2007. The federal government has set a target of half a billion mobile phone subscribers by 2010.

In order to push sales, cell phone service providers such as Bharti Airtel, Vodaphone, Idea, Tata Indicom, Reliance, and BSNL are targeting rural markets as new wireless infrastructure costs are low, given economies of scale due to high turnover.

Bharti Airtel, Reliance Communications have posted profits of over $1 billion in the last financial year, ending March 31, 2008.

"The Indian telecom story is now entering the second wave of growth which will come from rural India," chairman of Bharti Airtel Sunil Mittal said recently. "This (2007-8) has been another year of record growth for the telecom industry."

It is still unclear what toll this growth may take in terms of health hazards, but the issue is causing increasing concern.

---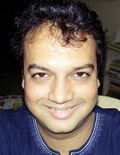 Siddharth Srivastava is India correspondent for Siliconeer. He lives in New Delhi.
---