TRIBUTE:
Tiger of Indian Cricket: Mansur Ali Khan Pataudi (1941-2011)


Aristocracy and cricket is a difficult combination to find these days. The death of Tiger Pataudi leaves a space in the Indian Cricket fraternity that will be felt by both the old and the young for years. A Siliconeer tribute.

---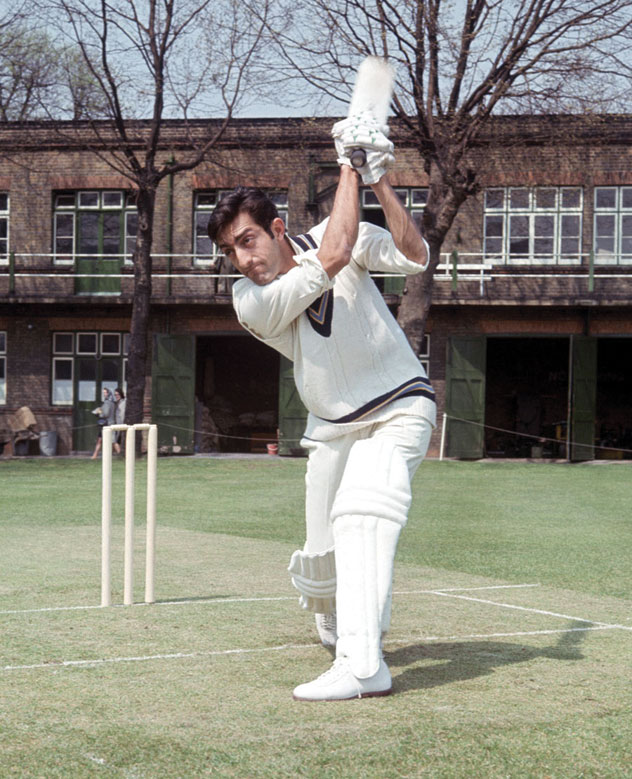 (Above): "A bad captain can make a great team look ordinary," Mansur Ali Khan had said. Born a prince, the 9th and the last Nawab of Pataudi, he was called Tiger Pataudi by his avid fans, for the sheer glamour and the aristocratic air that was only natural to him. (Source: Technorati | A. Mohit) (Below): A more recent photo of Mansur Ali Khan Pataudi.

---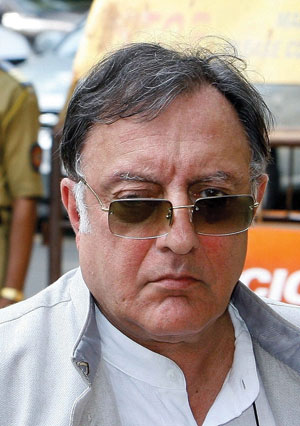 Tiger Pataudi, an Indian cricketer and one-time captain of the Indian cricket team, died of respiratory failure due to acute lung infection, Sept. 22. He was 70.

Among the many laurels that rest on him, he was the ninth and last Nawab of Pataudi until 1971 (India abolished royal entitlements through the 26th Amendment to the Constitution of India).

Pataudi Jr., as Mansur was known during his cricket career, was a right-handed batsman and a right-arm medium pace bowler and was Indian cricket team's captain in 40 of his 46 tests from 1961-75, scoring 2,793 runs with six centuries.

He adjusted his batting style well despite the loss of sight in his right eye due to a car accident early in his career.

Pataudi became captain at 21 and won nine tests while leading India over New Zealand 3-1 in 1968 for its first series victory away from home.

A charismatic leader and dashing batsman, Pataudi is credited with changing the mindset of Indian cricketers. The more positive approach in subsequent years saw India win a pair of epic series in England and the West Indies in 1971 under his successor, Ajit Wadekar.

He also captained English county Sussex and Oxford University and was named Wisden cricketer of the year in 1968.

His laurels also include the prestigious Arjuna Award (1964) and Padma Shri (1967).

---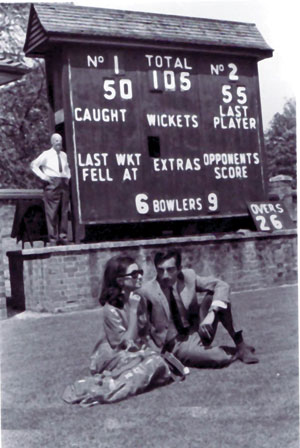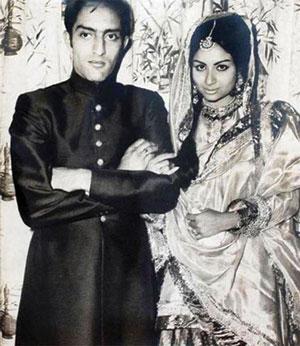 (Above, left): Sharmila and Pataudi in England watching a game of Cricket, circa 1969. (Source: Sunny | Saree Dreams) (Right): An old photo shows the bride and groom Sharmila and Mansur.

---
After retiring from the game, Pataudi was a match referee for the International Cricket Council, a consultant with the Board of Control for Cricket in India, and a governing council member of the Indian Premier League.

Mansur Ali Khan Pataudi was married to actress Sharmila Tagore. They had three children, Saif, an actor; Soha, an actress; and Saba, a jewelry designer.

His death comes as a huge loss to the Indian cricket fraternity. Sunil Gavaskar, a veteran cricketer said, "Tiger Pataudi was the most charismatic cricketer of his generation. To bat with almost zero vision in one eye and still to score nearly 3000 runs and half a dozen centuries in Test cricket tells you what a genius he was. He will be terribly missed and it's a huge loss to the game of cricket."

As the ultimate destroyer of West Indies fearsome pace quartet in West Indies, nobody knows better than Sunil Gavaskar, how difficult it is to play against a genuine fast bowler even with two eyes.