ENTERTAINMENT
Different Strokes: Sunny Leone in Bollywood


From a porn star on the Internet to a movie star in Bollywood, her achievements are equally exciting for the actress and the audience, writes Siddharth Srivastava.

---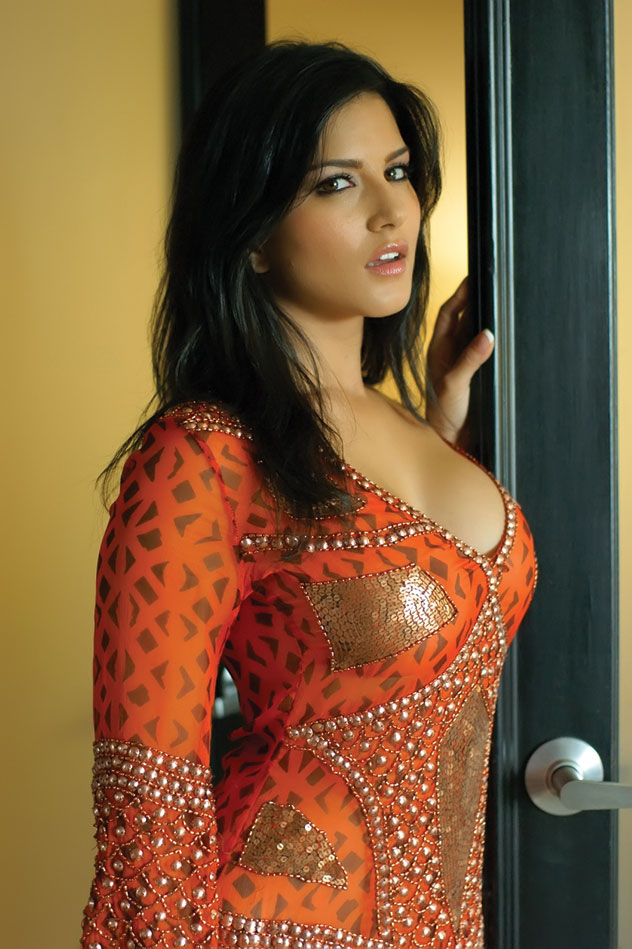 (Above): Sunny Leone
---
In Bollywood with millions of diehard fans, new stars are frequently born. Few stay on and most don't make it beyond a few films. The buzz presently is about the U.S.-based Sunny Leone with Indian roots.

Her toned body and attitude have catapulted her as the most searched Indian celebrity beating top actresses Katrina Kaif and Kareena Kapoor who generally rule female Internet trending in the country crazy about good looks, like anywhere else.

Look wise, Sunny is definitely high potential – a very cute face sitting on a fabulous figure surely honed into place via hours at the gym, pool, Pilates, protein abundant, low carb diet.

The usual paths to movie stardom in India follow recognition in TV soaps or modeling. Then there are those lucky to be born in a filmi family with well-oiled networks that entitles them to a free entry by the obliging fraternity to fame and glamor.

Of late, there has also been a line of foreign born and bred ladies, trained in Hindi reading lessons, trying their luck, given the big money making opportunities. Katrina Kaif happens to be one.

Sunny's journey to Bollywood has been a little different. She earns her living as an adult porn star. In India it is illegal to be one. However, she was born to parents who migrated to America from India, where she is allowed to practice her craft.

Indians have made it big as doctors, software engineers and investment bankers in the U.S. Sunny, as is apparent, chose an alternate path. She could have remained unknown in India, except perhaps to some hardcore adult porn followers.

But, as luck would have it, she was picked up by Big Boss, a top Reality Show on TV, endorsed by Salman Khan, the he-man Bollywood super star. In the recent past, visitors to India have included heiress Paris Hilton and actress Pamela Anderson, very popular on the celebrity porn home video circuit. However, a full blown intelligible porn star is a novelty.

Surprisingly, among the rag tag accumulation of loud, callow, empty headed, vulgar and immature participants on Big Boss, Sunny stood out as the most reasonable, fashionable, eloquent and personable.

There surely is a fair degree of dignity to the way the lady conducts herself. She is proud of her work and good at it. One could pass moral and ethical judgments, but Sunny has been doing no wrong in her country of residence, where she has exercised her choice to be what she is.

Of course, as expected in India, Sunny did become the target of radical, fringe, ultra conservative elements who relish such moments for their two minute fame and glory on TV and print media. One latest victim has been author Salman Rushdie. Others have ranged from painter M.F. Hussain to tennis player Sania Mirza to iconic cricketer Sachin Tendulkar.

Sunny was criticized for promoting pornography that is illegal in the country. It was claimed that young Indian impressionable minds are being lured to search her on the Internet and led to her website, hosted abroad, that feature porn clips featuring Leone.

The fact is that the young and old with access to the Internet will visit porn sites, irrespective of Leone. If they are to be prevented from logging onto smut then either the government has to ban all porn sites or the Internet be shut down, which is not possible.

The argument can also be perceived as follows — should a pub be sealed for serving a particular brand or liquor? Either the authorities will need to ban serving of all liquor or all pubs as a fair solution.

---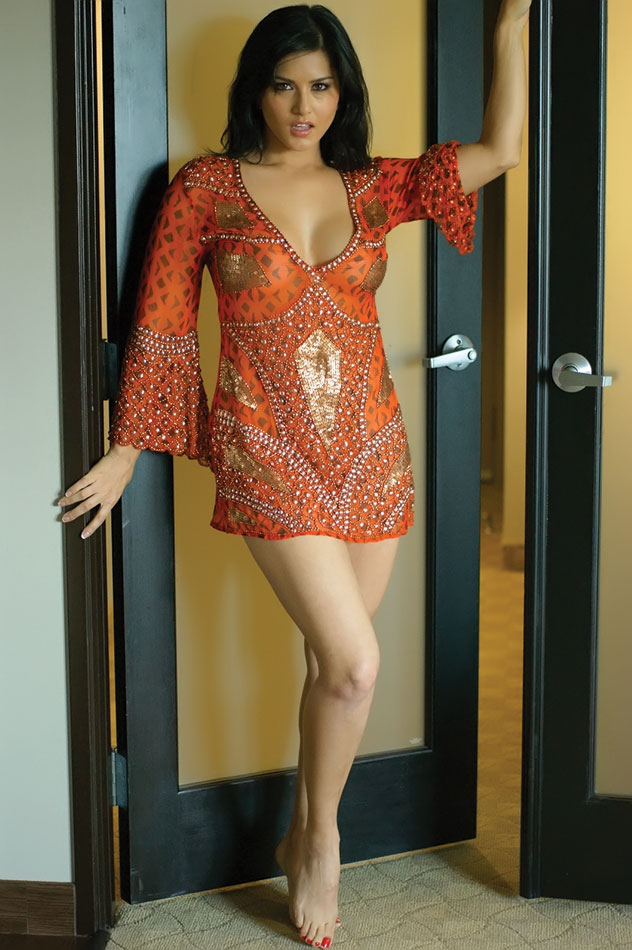 (Above): Sunny Leone
---
Thankfully, the government has wisely ignored the unnecessary attacks on Leone, unlike the other recent instance of Rushdie where identity and vote bank politics muddled a sane response.
After all, legal rules are not supposed to be rigid and should always read along side the test of being reasonable.

Sunny, meanwhile, continues her good progress in India's movie and entertainment industry. She has been signed up by the father-daughter duo, film makers Pooja and Mahesh Bhatt, known for their bold but commercially successful movies.

Appropriately, the movie that she is to star in is Jism meaning body. As can be inferred, the movie will seek to cash in on Leone's physical allure, a quality that she is immensely endowed, though the Bhatts are also known for their engaging scripts.

Indeed, as has been proved time and again in the past, for any actress to make a lasting impact on Indian audiences and movies, Leone will need to earn her stripes as an actress of merit.

In one recent film Dirty Picture, actress Vidya Balan fattened herself to play the role of the protagonist. A good film is never about sexy looks alone.

As an actress, Leone will be judged, in many ways, much more critically than being a porn star, as she is sure to find out.