REAL ESTATE
Foreclosure or Short Sale: Your Best Option


In these tough times, many households are grappling with one of the most difficult financial decisions they have to make: What to do about the outsize mortgage payment on your property at a time when its value has plummeted and your own financial health is in jeopardy? Realtor Ashok K. Gupta walks you through the many options step-by-step in a thoughtful, informative essay.
---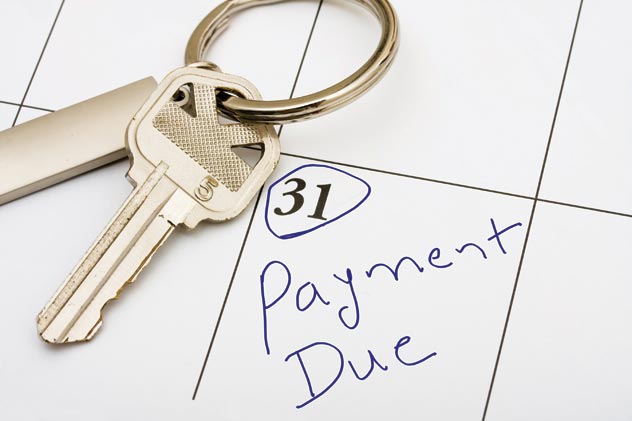 Click on the CDPE image above for more details
---
Foreclosure Foreclosure or short sale? Know your options today, because time is running out.
Should you walk away, wait for foreclosure, or sell short?

People don't want to talk about it a lot. But, finding the right solution at the right time is important. There are several options out there, local experts say, and many are getting loan modifications that reduce their house payments to something they can live with.

How big is the problem? Nationally, of all mortgages, 4.30 percent are in foreclosure, 8.86 percent in default (30+ days late), so in total, 13.16 percent of mortgages are in peril. The problem is not with the sub-prime loans alone. Three percent of prime mortgages are in foreclosure, 6.41 percent in default (30+ days late) making a total of 9.41 percent. Of all sub-prime mortgages, 15.05 percent have received notice of default, and 25.35 percent are in default for 30 days or more, making a total of 40.40 percent. Also, 2.98 percent of FHA insured mortgages are in foreclosure and 14.45 percent are delinquent 30 days or more. All told, around 10 million properties are in distress.

The sub-prime problem is estimated at $96 billion. ARM adjustments—adjustable rate mortgages that begin with an introductory, artificially low mortgage—are expected in 2010 and the average amount of mortgage payment jump is expected to be 63 percent of their current mortgage payment. This is going to affect the middle and low income groups. One out of nine homes is vacant in U.S. Newer the home, more likely to be vacant. Five million homes are in distress.




Can you guess the median home price in Detroit, Mich.? It is only $5,700 – much less than the value of a used car. Let us look at four of the major counties of San Francisco Bay Area. (See table above)

---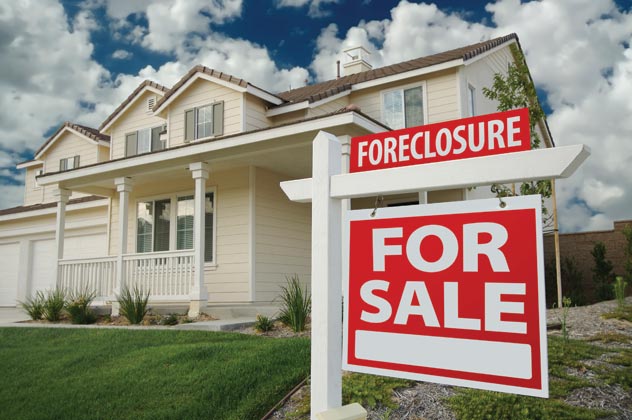 ---
Reasons to Avoid Foreclosure. The current U.S. housing market and national financial crisis have caused untold stress and heartache for many American families. Foreclosure is one of the most devastating financial challenges that a family can face and one that many times can be avoided. Now more than ever, it is important for you to understand these options to find the best solutions for you.

Here's what will happen if your home goes into foreclosure:

Foreclosure will always show up on any mortgage application and many job applications.


Foreclosure is the only credit item that even after being taken off your credit report still affects the rates.


Credit scores will be lowered by 300+ points. It is the most devastating credit issue to have in relation to future credit availability.


Ineligibility for a government insured loan for 5 to 7 years (only 2 years in a short sale).


Foreclosure is one of the top items that will put a potential new hire in jeopardy.


In 100% of foreclosures the homeowner is exposed to a Deficiency Judgment, i.e., the bank will go after them to collect the amount owed.


Many current employers run credit checks and a foreclosure can put a current position in jeopardy.


Foreclosure also affects security clearances, government positions, military, law enforcement and more.


The tax liability in a foreclosure may be much higher than in a properly negotiated short sale since in most cases cancelled debt will be higher.

---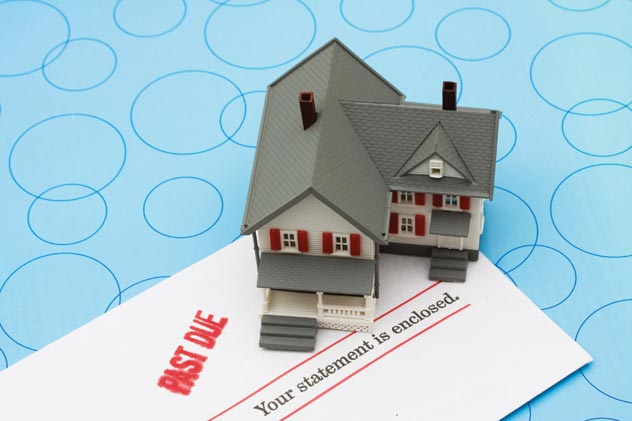 ---
Ways to Avoid Foreclosure

Reinstatement. Reinstatement can be done up to the day of bank sale. The ability to pay back payments and late fees due and the mortgage remains the same.

Forbearance or re-payment plan. The lender may allow the back payments over time. Typically the mortgage is not fully reinstated through a forbearance plan until all the payments are made in full. If just one payment is missed it can end up in the same stage of the foreclosure process as it originally was.

Sell the property. This may be an option only if there is equity in the home. Many sellers believe they have less time than they actually do need to sell the property.
Rent the property. The question is can your property rent for the mortgage amount or more? Insurance and taxes also have to be factored in.

Refinance. If there is sufficient equity and a strong credit score, refinance is an option. Typically it is a short-term solution since monthly payments almost always go up.

Mortgage (loan) modification. The lender modifies the loan and often reduces payment. Qualifying with financial information is most of the time like a full loan. A verifiable means of income good enough to afford the modified mortgage payment is a prerequisite. Pursue a mortgage modification and prepare for a short sale simultaneously. A lot of times you can get a modification. You don't have to be in distress to get a modification.

A number of federal and state laws have kicked in to help distressed owners avoid losing their homes, not to mention protect their credit.

Among them is the Obama administration's Making Home Affordable program under which participating lenders are required to evaluate whether a borrower qualifies for a loan modification before they can foreclose. You may qualify if your loan payment is no longer affordable due to a financial hardship such as a payment increase.

Under that program, participating lenders look for ways to get your monthly payments (including taxes, insurance and homeowner association dues) down to 31 percent of your gross income. In general, interest rates are slashed, time to repay loans are extended, portions of the loan amount are deferred – interest free – until the loan expires. Lenders may even reduce the amount of debt you have to repay. But that's rare, experts say.

---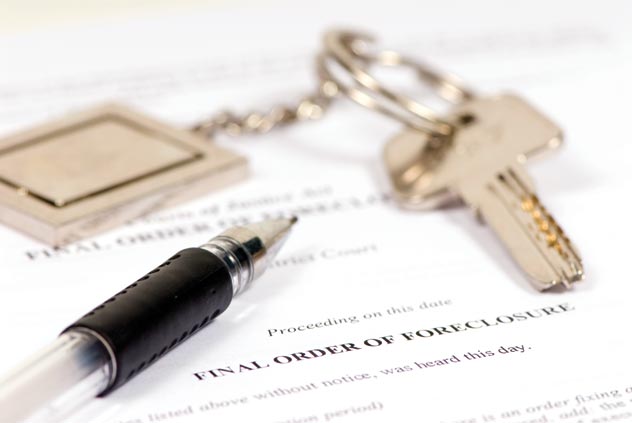 ---
Make a decision. Do you want to stay and do a loan modification, or walk away by doing a short sale or deed–in-lieu (of foreclosure)?

Deed-In-Lieu of foreclosure. It is also called "friendly" foreclosure. Signing the deed over to the bank rather than going through the foreclosure process may still result in being reported as a foreclosure on your credit.

Bankruptcy. This will stall a foreclosure and if payments are lowered to where property can be afforded may save the property. Bankruptcy will only stall a foreclosure – it will not eliminate mortgage.

Service Members Civil Relief Act (SCRA). If the mortgage was entered prior to the beginning of active duty, SCRA will provide temporary relief to military personnel. The property must still be owned by a military member and must show that service materially affects ability to pay.

Short Sale: The Safest Alternative

In my opinion, a short sale can be an excellent solution for homeowners who must sell and owe more on their homes than they are worth. Unfortunately, a number of myths about short sales have developed, and it is important to understand the reality of this process should you find that it meets your current needs.

I will discuss about this in my write up next month.

Consult your real estate professional or visit www.shortsaleonweb.com or www.interoshortsale.com.

Ability to make the payment. There are Web sites such as www.youwalkaway.com that make mortgage default seem appealing with pictures showing happy families playing in the park. Some credit counselors warn, however, that foreclosure is no picnic. The consequences can haunt your credit score for years.

Continue to make your payments. It's frustrating to pay down a debt that exceeds the home's value. But bear in mind that not only it will damage your credit by walking away from an outsized debt, lenders can come after you later if there was any refinancing out of the original purchase-money loan.

If cash is available, consider refinancing the loan and paying off the gap between what is owed and the new loan. Using the threat of a refinance could be a way to get the overworked lender to return the calls. Understand … They do want to keep you.

Rising payment or falling income. In most cases, adjustable-rate loans are no longer considered a problem to homeowners facing loan resets. Interest rates are low right now. But some homeowners have interest-only loans with payments fixed for three or five years that then increase as principal payments kick in. Others have lost income due to layoffs or divorce. If the monthly payments are going to be a problem:

Immediately call the lender and bring to their knowledge that the trouble making payment exists. Ask the lender of any programs that may be of help.


Calling a Housing and Urban Development-certified counseling agency for advice and free counseling is always advisable.


Never pay for a loan modification. Loan modifications are FREE through the lender and non-profit agencies.


Be proactive. Do not wait for a notice of default to be recorded. Give the housing counselor plenty of time to help, and if needed, plenty of time to stop the foreclosure. Loan modifications can take four to six months, if not longer.


Cut back on any unnecessary expenses. Reduce non-mortgage debt.

Be patient, but persistent. Overwhelmed lenders are operating on a triage system, and if current on payments, it can be daunting to get a lender to respond.

What if you can't keep the home? There are some cases where the house is not something you can hold on to. Often, shedding such outsized debt can be a huge relief. If you're in that boat:

Consider a short sale. While short sales hurt your credit, it doesn't hurt as much as foreclosure. The sooner you get clear of a mortgage that no longer is affordable to pay, the better.


Sign over the deed to the lender, called a deed in lieu of foreclosure, to avoid the prolonged foreclosure process. A deed in lieu affects credit, but lenders provide incentives like more time to move out and cash-for-keys checks to homeowners who do this.


Let the home go to foreclosure. Because of the time needed to complete a foreclosure, this can give time to live in the home – rent free. I have seen some cases where people have been in their homes for well over a year before the bank has foreclosed. But, because of the length of time it takes to get through a foreclosure process the borrower has a significant amount of 30-, 60-, 90- and 120-day late payments reporting on their credit report.

A final word of advice. Do not take any hasty decisions, think all the options through calmly, and absolutely refuse to be drawn into a shell due to embarrassment or a sense of shame. Many, many households are going through the same struggle, and there is no reason to feel bad if you are willing to deal with your situation in good faith. Running away from the problem will not solve it.

And I cannot stress this enough: Get professional advice, and get it now. The single most important person for a distressed home owner to consult with is an educated real estate agent.