TRAVEL:
Teddy Roosevelt's Eighth Wonder: McArthur-Burney Falls, California


One of the oldest parks in the state park system, McArthur-Burney Falls Memorial State Park in Northern California is a pure gem in the traditional sense of getting away from it all, writes Al Auger.

---
(Above): U.S. President Theodore Roosevelt was so taken by the McArthur-Burney Falls that he called it the eighth wonder of the world. [MIKE RUBIN photo]

---
There's a special breed of people who spend their lives waiting each year for two anticipated sounds: the sound of the first leaf to fall trumpeting the beginning of the fall season and the soon to follow first snowflake hitting ground. The world changes from hurry up to slow down. For some it's the swish of skis sliding down a snow blanketed slope or the solitude of nippy air and surrounded by trees wearing the winter bling of snow. Or a day off from skiing to one of listening to the crunch of boots hiking on crispy white stuff to clear your head of the noisy and blood pressure creeping environment of civilization.

The most popular sport in this escape is cross-country skiing. Carrying with it a bagful of benefits beyond the inner-therapy, X-country is a wonderful cardio-enhancing exercise, your skin glows with new, healthy color and you seem to be smiling quietly to yourself.

Most people who vacation or spend weekends in this part of the world look forward to time spent in the beauty of Yosemite National Park, Yellowstone and the like to end the day before a crackling fire in a modern lodge or private cabin. Our people head for outlying paradises such as year-round McArthur-Burney Falls Memorial State Park - or simply Burney Falls - finding camaraderie in peers enjoying the singular North State of California.

---
(Above): In winter, a shroud of white envelops the McArthur-Burney park, drawing avid cross-country skiers by droves.

---
Burney Falls features insulated and propane heated cabins. Each has bunk beds and a large covered porch and room outside for a tent and campfire. Cabin reservations are now open for the 2009-2010 winter season.

These were my thoughts as I hiked around Burney Falls between Mt. Shasta and Mt. Lassen on Highway 49 East of Redding. Everything at Burney Falls is simple, straight forward, well managed and truly dedicated to an outdoors experience. Added majesty to the park are the dramatic peaks of the Cascade Range and the Modoc Plateau.

This is one of the most interesting and historical public access parks in Northern California. Settled by John McArthur in 1869, the region has been the home of the Achomawi Indians for thousands of years. They are also known as Ilmawi and Pit River Indians named for their practice of digging pits to trap animals. Teddy Roosevelt called Burney Falls "the eighth wonder of the world."

Seductively lazy by the absolute silence everywhere maybe, but we were burdened with so many choices to visit and explore. There are miles of ski trails including part of the Pacific Crest Trail, 910 acres of forest and five miles of streamside and lake shoreline.

Birding in the surrounding Shasta-Trinity National Forests is as good as it gets, a Burney Falls Ranger told me. Some of the nearly 80 documented kinds of feathered friends that can be found during the various seasons are the bald eagle, great blue heron, cormorant, osprey, belted kingfisher and evening grosbeak. Once in awhile an exotic will make itself known, such as the horned grebe, tundra swan and American crow.

---
(Above): The McArthur-Burney Falls is the center of a beautiful State Park tucked in Northern California.

---
The area around the Pit River and Lake Britton is rich in native artifacts, but amateur excavations are not allowed. According to the Pacific Gas & Electric, who produces hydroelectric power from Lake Britton, 151 archaeological sites have been identified and 27 have been excavated so far.

Your first impression is deeply embedded with a walk down the numerous traverses along the canyon wall to the Burney Falls. Bookending winter, the falls in the temperate seasons tumble 129 feet at a rate of 100 million gallons a day, the powerful, roaring white water cascades noisily over the black basalt cliffs. 100 million gallons of water tumble down each day. Framed by the thick growth of Ponderosa Pines and Incense Pines, the sound is thunderous as it drops into the cobalt blue pool. As dramatic as the scene is, it is a place of sitting on one of the large rocks at the pool's edge, quietly and meditatively. The heat from the outside world is cooled by the shade of the trees and the constant water spray.

Another view is afforded from an overlook at the top of the falls. Here the two main falls begin their free fall. Across the broad face, below you, other smaller streams begin their journey from spouts in the burnished basalt. What I see this day is even more dramatic than the roar and plummet, in winter Burney Falls become an oversized ice sculpture that could call for a six-figure price in any San Francisco art gallery.

Across the small parking lot is the park information hut with dioramas of the local animal environments and a highly informed crew of docents. A Ranger is on hand to answer questions and a staff of volunteers handle your purchases of the ubiquitous variety of clothing, accessories, souvenirs, postcards, etc. In addition there are numerous books and pamphlets available on the park, its history and the Native American population.

---
(Above): Map of the McArthur-Burney Falls Memorial State Park

---
Lake Shasta may be more theatrical in its magnitude, but Lake Britton doesn't take a backseat to anyone. The shoreline is deeply invested in all the various types of conifers so lushly green and cool. The wide, broad white beach is protected by a vast growth of oak trees that provide cool shade for the campers and picnickers populating many tables and benches. No boom boxes, TV's or extraneous and distracting sounds of civilization and few people. It was serenity of the highest order.

One of the oldest parks in the state park system, McArthur-Burney Falls Memorial State Park is a pure gem in the traditional sense of getting away from it all. It is not difficult to not find nothing to do if you are so inclined, a wonderful venue exercise in doing nothing but communicating with your inner self. Just an hour east of the bustle and hustle of Redding, Burney Falls extends an invitation to leave the laptop at home, park the car, lock the doors and let yourself be wrapped in the cocoon of one of California's most laid-back environs.



Getting There

Directions. McArthur-Burney Memorial State Park is approximately 250 miles north of San Francisco via Interstate 5. The park lies 50 miles east of Redding on Highway 89, 50-miles south of Mt. Shasta and 50-miles north of Mt. Lassen.

Facilities. Free Wi-Fi service, convenience store, snack bar, camp store, showers, information hut with volunteer docents, The camp store is stocked with bait and tackle, postcards, souvenirs, gift items, wine and beer.

Restrooms and showers are handicap accessible. Rangers hold campfire programs, a Junior Ranger program and weekly stargazing sessions. Programs are at the discretion of the Rangers. Call park headquarters at 530-335-2777 or Burney Chamber of Commerce at 530-335-2111 for information. Public information queries call 8 -0369 and online general inquiries info@parks.ca.gov.

Birding Information. Supervisor's office, Shasta-Trinity National Forests, 2400 Washington Ave., Redding, CA 96001. Or call: 916-246-5222/916-5313 (TDD).

Fees. With the current political and economical flux contact the park online at Burney falls.com or call 530-335-2777.

---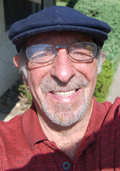 Al Auger is a freelance writer. He lives in Redding, Calif.
---