HINDI FILM REVIEW:
Masala Thriller: Wanted


Rating: **1/2 (Mediocre)
Wanted

Directed by: Prabhudheva
Music: Sajid-Wajid
Starring: Salman Khan, Ayesha Takia, Prakash Raj, Vinod Khanna, Mahesh Manjrekar and Govind Namdeo, with cameo appearances by Anil Kapoor and Govinda

---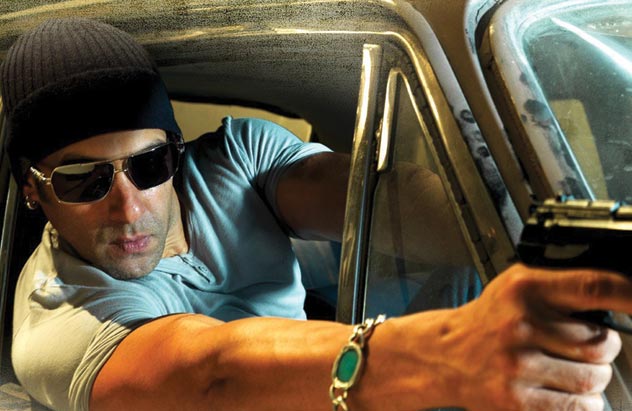 (Above): Salman Khan in "Wanted."

---
The good thing about the film is that it is not as bad as the typical Bollywood potboiler. And yet at heart it is the classic Bollywood potboiler of yesteryear.

Talk about killing with faint praise.

Speaking of killing, that's one thing this film has in spades — goons kill each other with giddy abandon, and in gory, innovative ways, too.

The basic premise of the film has a kernel of truth — Mumbai is a film noir-ish morally bankrupt netherland — cops are crooks and tyrants, thugs slug it out in violent bursts of mayhem, and the judiciary and law enforcement are hopelessly hamstrung by legal niceties and the criminal-political nexus.

The thug ruling the roost from afar is Ganibhai (Mahesh Manjrekar). He has a rival in another gangster Datta Pawle The new police commissioner, Ashraf Khan (Govind Namdeo) has vowed to rid Mumbai of gangsters without fear and favor. Good luck with that. (Bollywood is in politically correct secular mode—both the main villain and his adversary are Muslim.)

---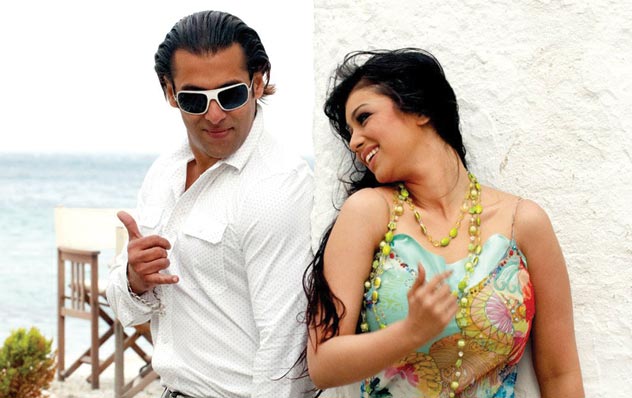 (Above): Salman Khan and Ayesha Takia in "Wanted."

---
Enter Radhe (Salman Khan), a fearless thug with — you guessed it — a heart of gold. He is seriously busy with his day job — which generally involves killing assorted lowlifes in innovatively bloody ways, but takes a break when he gives his heart (or whatever is left of it) to a gorgeous babe, Jahnavi (Ayesha Takia).

Welcome to the yesteryear world of Bollywood, when the likes of Amitabh Bachchan, Vinod Khanna and Dharmendra fought evil with a robust show of force and sharp, cutting repartee.

In the opening scene, Radhe is surrounded by 8-10 men ready to take him on. (So what's new?) When he is mocked about being alone, he retorts: "Swine hunt in groups, but a tiger hunts alone."

No prizes for guessing who wins the ensuing fight. And so it goes. Like all Bollywood superheroes, it appears that Radhe is blessed with 360-degree eyesight. He can casually point his gun behind him and shoot without looking, with perfect anticipation and aim, of course.

---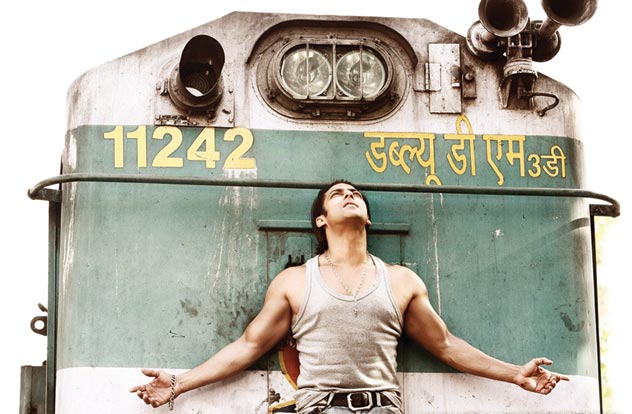 (Above): Salman Khan in "Wanted."

---
Radhe doesn't quite romance Jahnavi, who also is a bit cool at first. But after he saves her from the lecherous, corrupt cop Inspector Talpade (Mahesh Manjrekar), she gradually softens. As love blossoms, they are off to Greece for a song-and-dance routine in classical Bollywood tradition. Not literally of course, but that's where the sequences appear to be shot.

Of course a gory climax between Ganibhai and Radhe is inevitable in a film of this sort — so let's not belabor the obvious.

The storyline pays obeisance to many a Bollywood cliché, but to give the devil its due, southern filmmaker Prabhudheva adds some neat tweaks that spice up the film.

He brings a particularly nimble touch to the romance, with Radhe in two minds about actually getting into a relationship, and Jahnavi torn between the fact that Radhe is a murderer and the growing realization that she loves him nonetheless.

"He is a hoodlum," Jahnavi's kid brother says. "He may be a hoodlum, but he has a good heart," she replies wistfully.

---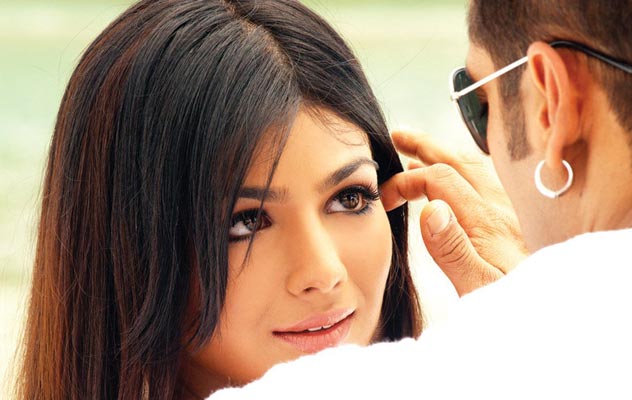 (Above): Ayesha Takia in "Wanted."

---
When Jahnavi wishes Radhe to accept her love, Radhe has a moment of soul-searching in one of the most touching moments in the film. "I want you," he tells her. "But I don't deserve you. I am a really bad person."

Late in the movie, the film has a wonderful plot twist that turns the film upside down.

The first-rate cinematography, the razor-sharp editing and vivid, impressive action scenes make the film more compelling than it has any right to be, because the basic premise — that no matter how many people are attacking him, Radhe always comes out on top unscathed — is as silly as ever.

With such impressive production values, you would hope that the storyline would defer just a bit more to logic.

You hope in vain. The janta has spoken: The film is raking in the moolah like nobody's business.

---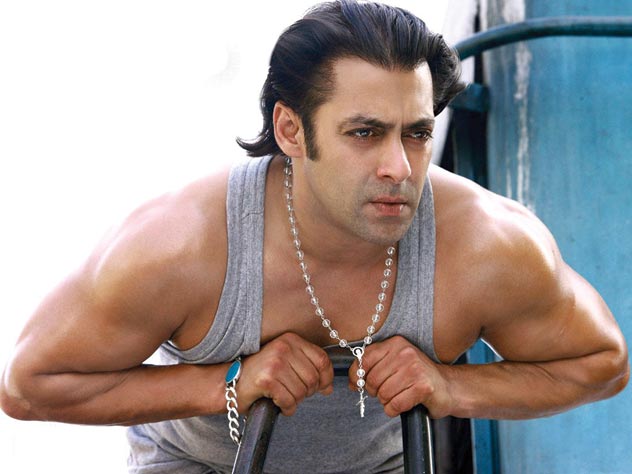 (Above): Salman Khan in "Wanted."

---