TRIBUTE
Soft as a Lotus, Hard as a Rock:
Maharaj Kaul (1940-2009)


Ved Prakash Vatuk bids a fond farewell to Maharaj Kaul, a passionately committed activist who worked for progressive causes for decades. Kaul died Sept. 30.

---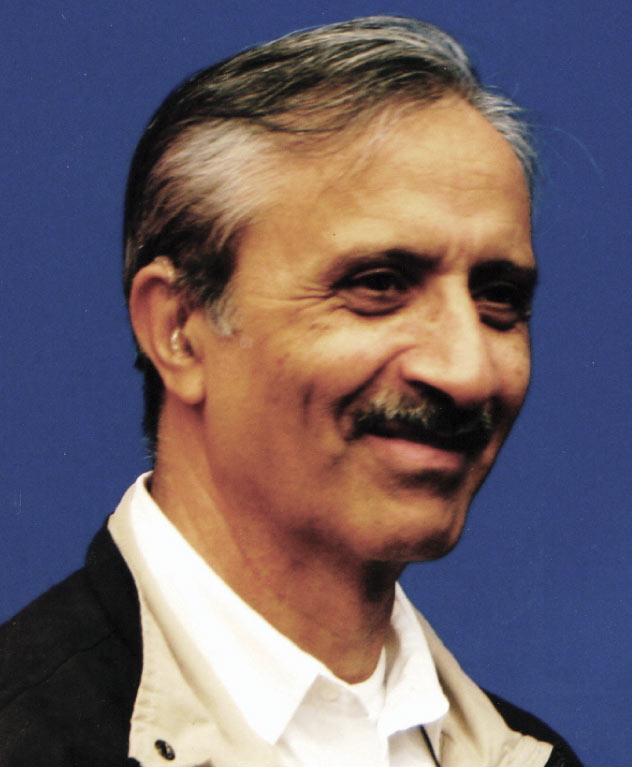 (Above): Maharaj Kaul
---
On September 6, 2009 I got a call from my dearest friend Maharaj Kaul. He said, "I did not want to tell you that I have been diagnosed with a liver cancer. I did not want to tell anyone and worry him/her. But now the time has come to transfer the responsibilities of running our organization India Relief and Education Fund. So I have to tell a few friends."

It showed that even in his last few weeks he was not so worried about his horrible disease as he was about the feelings of his friends. Ashok Bardhan, one of the trustees, and I decided to visit him the next day with his assent. The visit lasted for only half an hour. He told us the cancer has reached the dangerous point. If the therapy works, he may live for two more years, otherwise maybe six months." He already was meticulously planning an action to distribute his collection of books, videos that he made, the exhibitions of various kinds to hand over to the proper persons, so the work for social change can continue. When we tried to tell him that the time has not come up yet, he said, "I am a realistic man. I know what is happening to me. I have achieved 90 percent of what I wanted to do. I am satisfied." He was tired and we left, so he can rest. But before we left he made us promise not to tell anyone. "Not yet."

And next time we planned to visit him on Sept. 30. We were only fifty yards away from his house when his daughter called, "Uncle, he just passed away. At 11:05 am."

And thus, a great soul departed leaving his old father, two brothers, four sisters, a daughter, two grand daughters and many relatives behind. All were present there to offer their last prayers. He was so beloved.

Maharaj K. Kaul , born on Nov. 11, 1940 in Srinagar, Kashmir, was the second son of Kashi Nath Kaul, a civil servant the in Kashmir State Government, and Shobha Devi. After getting his engineering degree from Patiala, Punjab, he got his Ph.D. in civil engineering from the University of California, Berkeley in 1972. Till his death he was working with G.E in their research wing. He authored several research papers and he was well known in his field.

But Maharaj's passion was the work he did promoting social justice, economic equality and freedom for masses. Ever since his university days, when he was active in India Forum, he relentlessly worked for his passion. He was the founding member of many organizations, such as South Asians for Collective Action, Coalition against Communalism, Pakistan-India –Friendship Society, Gadar Heritage Foundation and the founding director of India Relief and Education Fund He had organized dozens of film screenings of progressive Indian films, plays and other events to promote the causes close to his heart. He never sought fame or credit for his tireless work. And his mother fondly told us many times he was a gentlest saintly son and friend. Indeed he devoted so much time to solve problems of his friends. He was total giver.

We can not put in words what we lost in his demise. We send our deepest condolences to his bereaved family, particularly his father and beloved daughter Aparna and her two lovely daughters.