RECIPE:
Diwali Dessert: Kheer


From the kitchen of chef Sanjay Patel comes this simple, soothing dessert, which is as familiar as it is beloved in all Indian festivals.
---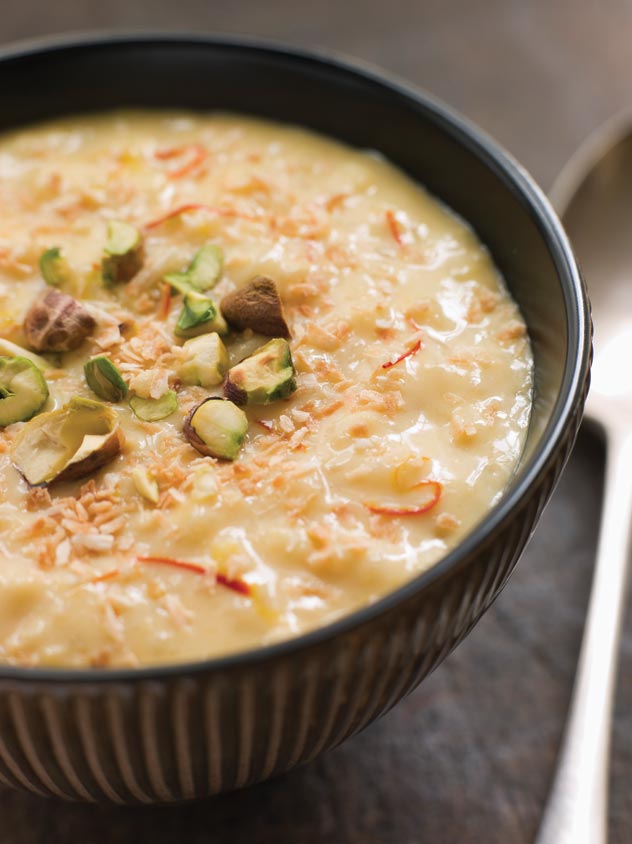 (Above): Kheer [SILICONEER photo]

---
Ingredients

1/4 cup basmati rice

6 cups whole milk

1/3 cup sugar

1/4 tsp cardamom

3 tbsp coconut flakes

2 tbsp raisins

2 tbsp sliced almonds

2 tbsp sliced pistachio

A pinch of saffron

Method:

Wash the rice thoroughly in several changes of water and put in a deep pot. Add milk and bring to a boil. Lower the heat and cook milk, gently boiling for 1 hour or until the rice is thoroughly cooked and the milk has thickened to a consistency of pudding. Add sugar, cardamom and coconut, mix well. Distribute the pudding into four serving dishes and garnish with raisins, pistachios, almonds and saffron. Chill for 4 hours before serving.