SUBCONTINENT
India's Power Play: Curb on China


Turbulent Indo-Chinese ties have resulted in a clampdown on Chinese participation in India's power sector, writes Priyanka Bhardwaj.
---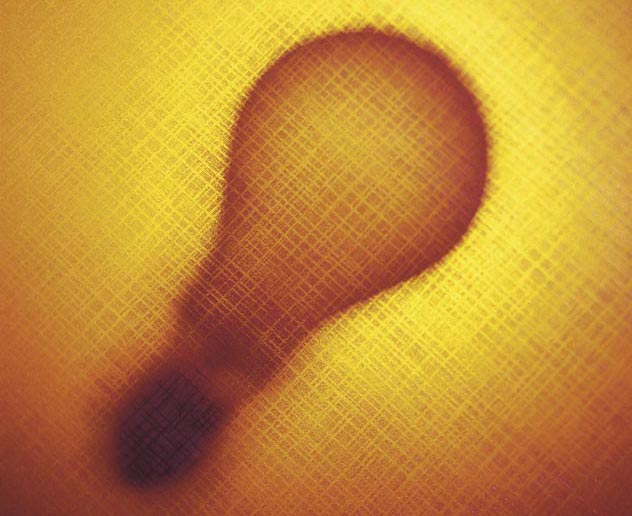 ---
The fallout from of Sino-Indian geopolitical and economic friction has recently hit Chinese participation in India's power sector growth, a critical infrastructure element.

The latest move, after squabbles over borders, territory, Tibet, the Dalai Lama and visa regulations, follows India's Central Electricity Authority instructing a new policy norm labeled "indigenous manufacturing clause" for all power equipment bids.

Under the rule all state and central utilities will need to order equipment such as boilers and turbine-generators for supercritical power plants from indigenous manufacturers.

With this, for all intents and purposes India has shut out Chinese equipment manufacturers like Shanghai Electric Group, Dongfang Electric, and Harbin Power Equipment supplying equipment 10 percent to 15 percent cheaper than those by Indian makers.

The new CEA directive is sure to increase the domestic power generation capacity and order-book of local manufacturers, said S. Seshadri, member (thermal), CEA.

The government actions have followed the Eleventh Plan assessments that over 21,500 MW of power projects in India were being implemented with Chinese equipment; orders for another 14,000 MW have been placed in the Twelfth Plan (April 2012-March 2017).

In another report, the Associated Chambers of Commerce and Industry has said that Chinese firms were involved in over 50,000 MW out of the total capacity of 150,000 MW of power projects in India.

Chinese workers are employed in Indian power firms such as VS Lignite Power, Wardha Power, Adani Power, CLP Power and KSK, and in power projects such as the 1,200 MW Haryana Power Generation Corporation in Hissar, Reliance Power's 600-MW Rosa plant in Uttar Pradesh, and Adani Power's Mundra project in Gujarat.

Faced by stiff competition Indian equipment producers had accused Chinese firms of "dumping" cheaper power equipment. A.M. Naik, head of engineering giant Larsen &Toubro, called for a 25 percent anti-dumping duty on Chinese products used by all private power generating utilities.

---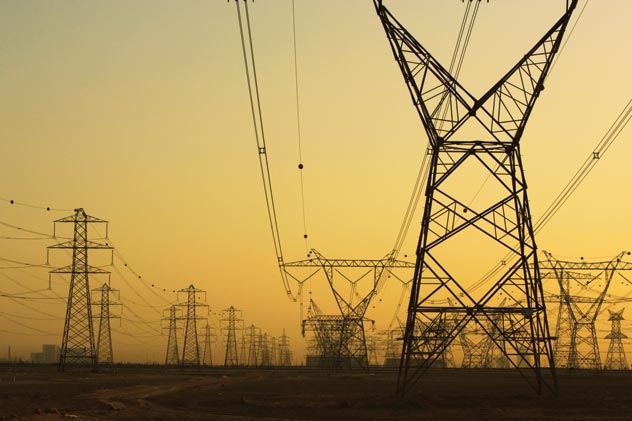 ---
India imposes no duty on import of foreign equipment for mega power projects (over 1,000 MW for thermal), and only a nominal duty of 5 percent on imports for smaller projects.

Given an acute power deficit, India has embarked on massive power sector investments (termed UMPP or ultra-mega power projects), quite a bit of which is being spearheaded by state firms such as the country's biggest power generator NTPC.

Companies that have decided to base themselves in India will benefit immensely from an increase in orders resulting from this rule, said energy consultant R.K. Bhardwaj.

There has been a line of thought that duty on Chinese equipment will lead to rise in cost of power generation and delays in Indian power projects.

Some Indian power sector players have said that their investments lagged due to shortage of equipment, a gap that only the Chinese firms could plug. This was due to the inability of the main and biggest equipment supplier the state owned Bharat Heavy Electricals Limited to meet demand.

However, it is apparent that the Chinese suppliers will not be allowed to prevail. Recently, New Delhi gave its in-principle approval for indigenous sourcing of equipment for all future UMPPs of 4,000 MW and above.

Heavy Industries Minister Vilasrao Deshmukh announced that Indian firms that will be favored include BHEL and India-based joint ventures like those between Larsen & Toubro and Mitsubishi Heavy Industries; JSW Group and Toshiba Corp; GB Engineering and Ansaldo Caldaie of Italy; and, Bharat Forge and Alstom.

In the upcoming budget the government is expected to make a determination on Planning Commission and Arun Maira Committee recommendations for imposition of import duties on foreign power generation equipment to boost domestic production.

It has not been good going for the Chinese power equipment suppliers in India. There have been complaints that Chinese equipment have problems in handling Indian high-ash coal.

Operational snags had been encountered at West Bengal Power Development Corporation's 300 MW Sagardighi project (turbines from Dongfang) and Sterlite Industries-run Balco's 540 MW captive plant (equipment supplied by Sepco).

Reflecting such concerns PE Fund New Silk Route that is enthusiastic on the Indian power sector, has absolutely no plans to invest in projects using Chinese equipment.

Indeed, it has not been the best of times for Sino-Indian relations, apart from the convergence of views against developed nations on fighting climate change and mandatory emission cuts.

Over the recent past the two countries which fought a war in 1962 have squabbled over re-writing borders, territory, Tibet and the Dalai Lama.

Problem areas have included repeated Chinese incursions along the Indo-China border, tussle to exercise influence over the Indian Ocean region, acerbic Chinese assertions on Indian Prime Minister Manmohan Singh's visit to Arunachal Pradesh.

Given the strategic importance of dual use nuclear technology, Chinese firms have also been kept out of India's massive efforts to generate atomic energy, even though overall Sino-India bilateral trade has boomed.

A similar approach has been followed for investments by Chinese firms in Indian ports and the fast growing telecom sector.

Yet, Sino-Indian business relations have risen at a fast pace. According to official data, in 2008, China was India's largest trading partner with total trade of nearly $52 billion, a big rise over the previous years.

However, India recently issued China a demarche on economic restrictions that the latter country has placed on exports of Indian goods and services. India believes that barriers that China places on imports from India have brought about a severe trade imbalance and deficit.