SUBCONTINENT
Held in Ransom: The Kidnapping Menace


India's explosive economic growth has led to acute social and economic disparities, with huge wealth and downright penury existing cheek by jowl. One ill effect is a vicious "kidnap and ransom" industry, writes Priyanka Bhardwaj.
---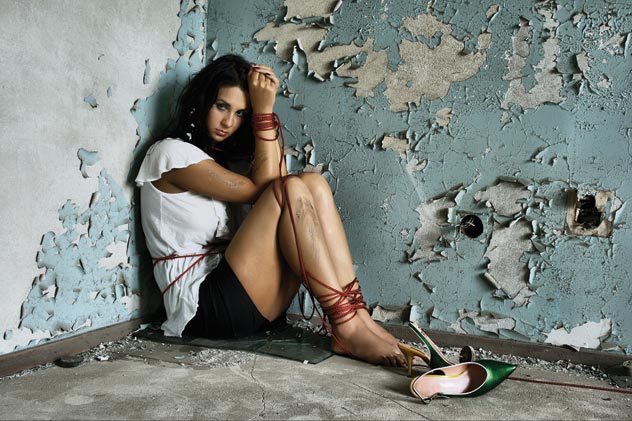 ---
Emerging India today is a mix of acute social and economic disparities, huge wealth and downright penury. One negative consequence is the proliferation of "kidnap and ransom'' which has consolidated into a vicious industry of mostly young malevolent minds in pursuit of fast moolah.

Police officials say given large income disparities, India could soon be clubbed with south east Asian countries such as Philippines, Thailand and Malaysia that are notorious for their kidnapping mafias and gangs.

The officials say that India now ranks among the top 10 nations in the world recording nearly 5,000 kidnapping incidents every year. These are apart from the many that are unreported.

The Middle East, Afghanistan, Africa, Iraq, Sri Lanka, Nepal and Bangladesh are seen as some of the worst in K&R crimes.

Insurance agencies in India say that K&R policies are on the rise for high profile company executives and individuals with 150-200 such risk covers being sold every year.

Market observers say that K&R policies in India will grow given the rising presence of Indian companies globally. Oil companies looking at exploration projects in countries such as Angola and Nigeria, infrastructure companies expanding in Iraq, Iran and Western Afghanistan are known to pick up K&R policies.

Even as insurance policies continue to being sold to firms operating in remote, sensitive, terror and pirate infested areas they are also being increasingly peddled to high net worth individuals residing in metros to protect families too.

Nerve centers of urban growth such as software and BPO hubs Gurgaon, Noida that adjoin Delhi, India's IT capital Bangalore, commercial center Mumbai, industrial areas such as Rourkela (Orissa) are fast becoming prey to incidents of K&R.

Children of rich couples are particular targets with many posh residential areas in high rise centers such as Gurgaon converted into minor fortresses protected by remote security devices and trained security guards.

Indeed, lopsided Indian growth has meant that socio-economic disparities have widened transforming "islands of prosperity" (urban spaces of employment) into spaces for kidnappers to pick targets.

While recounting her hardships Sheila (named changed to protect identity) said, "My family and I have had to suffer at the hands of law enforcement agencies to trace my sister who was kidnapped (in Delhi) in 1998. The stand to mete out the harshest of punishments in such cases will deter criminals who have pushed this menace to assume industry-proportions."

Yet, she says there are difficulties to push law enforcing agencies to reopen her sister's case and wonders if justice will be carried out in her lifetime.

---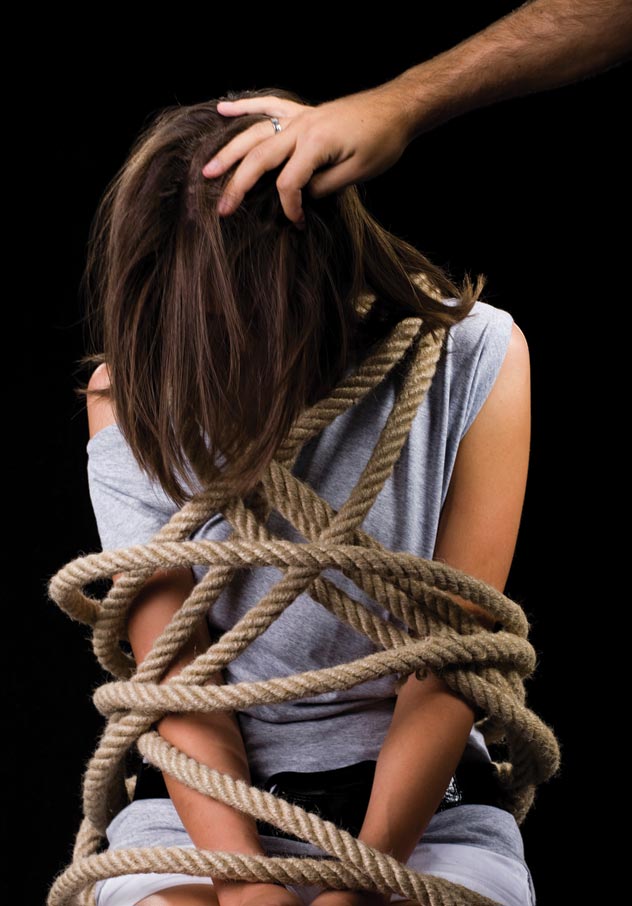 ---
However, recognizing the danger and also determined to nip this rising evil in the bud, India's apex Supreme Court recently slapped the death penalty on two persons involved in the kidnap and murder of a 16-year-old in the northern state of Punjab.

The bench comprising of Justices H.S. Bedi and J.M. Panchal expressed anguish and remarked, "It is obligatory on the part of the legal apparatus to awaken to this lucrative kidnapping trend which, if left unhampered, would be too be a huge menace to be dealt with."

The convicts in the case, Vikram Singh and Jasvir, had kidnapped and killed 16-year-old Abhi Verma, a student of DAV School in Hoshiarpur (located in affluent state Punjab), on Feb. 15, 2005.

Indeed, the Indian media is rife with K&R incidents. In Andhra Pradesh recently, tycoon and liquor baron Palagani Prabhakar Rao, died of a cardiac arrest when his 10-year old daughter, Vaishnavi, was charred to death by her abductors.

In a yet another shocking incident the Gurgaon police rescued two children of Anshul Gupta, director of an Australian global company.

Gurgaon police Commissioner S.S. Deswal said, "The crime was carried out at the behest of Sachin Bhardwaj, a former bank employee who had knowledge about Gupta's assets and account details. When he lost his job and his business went into a rough patch, Bhardwaj hatched a conspiracy to kidnap along with six others."

Last September, Ashish Dwivedi, CEO of U.S. multinational Expedien E Solutions Ltd, escaped an abduction bid in Noida even as a newlywed woman was kidnapped from the front of the upmarket Spice Mall in broad daylight in Noida.

In 2006 Adobe India chief Naresh Gupta's 3-year-old son was also kidnapped in Noida. This case had brought some focus on the emerging K&R menace in India.

The beginning of 2009 brought the arrest of two persons who had abducted a 3- year-old son of an industrialist in Rourkela. The kidnappers demanded a $100,000 ransom from the boy's father.

The more brazen kidnap attempts and successful extortion of huge sums in ransom bring to mind the cause célèbre a few years ago, when a sizeable amount of money was given to orchestrate the release of a famous Kannadiga film star and a political leader kidnapped by elephant killer and sandalwood smuggler Veerappan, in Tamil Nadu.

Meanwhile, in backward states such as Bihar, Uttar Pradesh, Madhya Pradesh, Chattisgarh, Jharkhand etc, skewed growth and low socio-economic status of the majority has resulted in unemployed youth driven to K&R, that has resulted in a spillover effect in the cities.

Such dynamics was well reflected in the recent Bollywood movie Ishqiya, made by director Vishal Bhardwaj, known for his keen understanding of the Hindi heartland that is viciously divided due to the existence of myriad castes, rich, poor and opportunists.

Terrorist outfits in the north east and Maoists gangs are also known to resort to targeting the rich for easy money. The ULFA in Assam is notorious for targeting tea garden owners, state oil company employees and rich traders in the state.

Recession, job losses mixed with high lifestyle aspirations have added to desperation of many wanting to make quick money. Indian security agencies, economic planners have their task cut out. So far, they are struggling.