TRAVEL
Of Ingenuity and Incident:
'The Steins Collect: Matisse, Picasso and The Parisian Avant Garde' at SFMOMA


San Francisco has many musings be it entertainment, natural beauty, seafood or art. Local Francophiles can join us to enjoy the three marvelous exhibitions at SFMOMA, the de Young Museum and the Contemporary Jewish Museum, each centered on art created in bohemian Paris after the turn of the 20th-century, write Natalie Pellolio and Al Auger.

---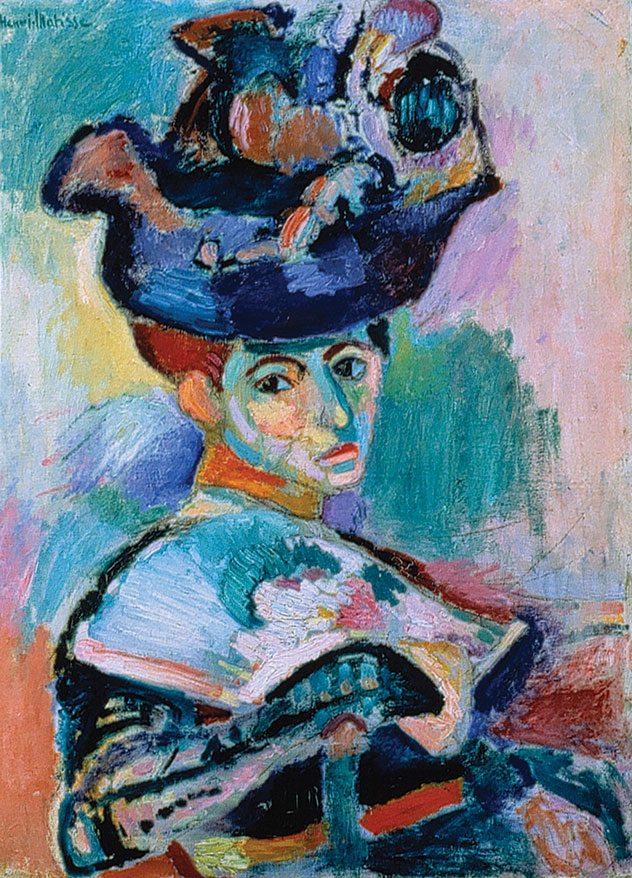 (Above): Henri Matisse, Woman with a Hat, 1905; oil on canvas. SFMOMA, Bequest of Elise S. Haas; © Succession H. Matisse, Paris. Artists Rights Society (ARS), New York [Photo: Ben Blackwell] (Below, right): The San Francisco Museum of Modern Art (SFMOMA). [Photo: Dominique Huet | Fotopedia]

---
NOTE: The Picasso exhibition at SFMOMA ended Sept. 6, but its impact on the world of modern art in the San Francisco Bay Area will continue for a long, time. Patrons can continue this ethereal experience at the de Young's stunning Masterpieces from the Musée National Picasso, Paris closing Oct. 10.
I first met Natalie Pellolio as she maintained her "day job" as a barista at the Fairfax Coffee Roast in Marin County. An art historian graduate of prestigious Reed College in Oregon and has studied at the Sorbonne in Paris, we early on discovered a mutual passion for Paris and its deeply entrenched culture of art. That brought us quickly to the magnificent three related Gertrude Stein-Picasso-Matisse-Parisian Avant-Garde exhibitions currently being held at the de Young Museum, San Francisco Museum of Modern Art and the Contemporary Jewish Museum in, all in San Francisco.

Here, Natalie peruses the familiar halls of SFMOMA whose galleries dramatically takes us beyond the known and into the relatively unknown provenance played by the Stein family in the nascent Parisian world of Impresionism and Cubism. I will follow with the dramatic "Seeing Gertrude Stein - Five Stories" at the Contemporary Jewish Museum through Sept 6 and Natalie's review of  "Musée National Picasso, Paris" closing Oct. 10  in our October issue.
– Al Auger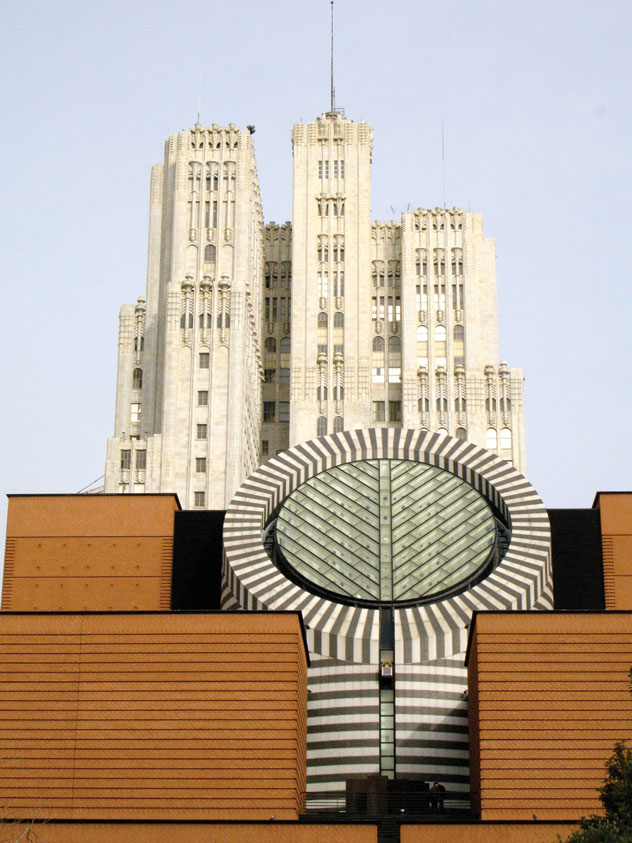 The Paris that enthralled me as a student living abroad in Europe was not strange. My quotidian experience was rife with the wonderful clichés of the expatriate stereotype: classes at the Sorbonne, walks through the Jardin du Luxembourg and drinks at Brasserie Lipp functioned together as a divination of the bohemian Paris that our culture romanticizes. To experience Paris through the eyes of an American student is to see the city through a nostalgic lens, visiting each Left Bank café and Montmartre bar with the knowledge that you are walking a mile in the tattered shoes of Picasso and Hemingway.

Art hailing from Paris at the beginning of the 20th century is not strange to us because we are immersed in it. The overwhelming popularity of artists like Picasso and Matisse is reflected in the current surfeit of media dealing with this area of art history. If Woody Allen's "Midnight in Paris" isn't enough to satiate a craving for this period, local Francophiles can join us to enjoy the three marvelous exhibitions at SFMOMA, the de Young Museum and the Contemporary Jewish Museum, each centered on art created in bohemian Paris after the turn of the 20th-century.

"The Steins Collect: Matisse, Picasso and the Parisian Avant-Garde," on view at SFMOMA through September 6th, confronts us with the cultural complexities of art historical fame and suggests the influence that one family can have on our appreciation of major artists. The exhibition follows the stories of Gertrude Stein, her brothers Leo and Michael, and Michael's wife Sarah, four Americans living in Paris in the early 1900s. While Gertrude Stein is a fairly prominent figure in American and European modernism—we recite her witticisms, like "a rose is a rose is a rose," and know of her openly lesbian relationship with Alice B. Toklas—we hear little about her brothers, and are rarely given such an extensive opportunity to appreciate the subtleties in her character and biography. The exhibition focuses heavily on Leo, Michael and Sarah, suggesting that Gertrude's prominence in art history has as much to do with self-aggrandizement as it does with her artistic influence.

In 1903, Gertrude moved in with her brother Leo in his Left Bank apartment at 27 Rue de Fleurus. If we understand bohemian Paris through its art and its history, then the apartment is a touristic goldmine: the Steins had an open-door policy for artists and writers to come and discuss their work, and held weekly soirées where people could come and view their rapidly-growing collection of modern painting and sculpture. The Steins were not incredibly wealthy, but were able to gradually exercise their resources until they amassed one of the more important collections from this period.



"It is strange about everything, it is strange about pictures, a picture may seem extraordinarily strange to you and after some time not only does it not seem strange but it is impossible to find what there was in it that was strange."

– Gertrude Stein, 1938


In its breadth and curatorial facility, the exhibition at the SFMOMA is a fantastic opportunity to view dozens of critical works from this era, including Picasso's famous portrait of Gertrude Stein and Matisse's seminal The Girl with Green Eyes. In the first gallery, we are confronted with an array of Post-Impressionist paintings representing Leo's early collection. One of Leo's favorite paintings, Cézanne's small but striking Five Apples, is a personified sketch of bulbous apples that underlines the importance of corporeality and process in the Stein's collection. Throughout the show, we see a profusion of paintings exploring conceptions of the body and nudity in early modernism. Cézanne's Bathers is a kinetic painting of a group of people preparing to swim; its patchy depiction of the surrounding landscape effectively bridges the gap between Impressionism and Cubism, showing early signs of the geometric style that Picasso would later champion. The works solidify Leo as an astute, but not wholly radical, collector, revealing a proclivity for late Impressionism at a time when Cézanne, Renoir and Toulouse-Lautrec were popular artists within Parisian circles. Perhaps the most provocative work in the room is Felix Vallotton's Reclining Nude, an exoticized pastiche of Manet's Olympia that is compelling in its simultaneous beauty and bluntness.

---


(Above): From left: Pablo Picasso, Portrait of Dora Maar, 1937. Center: Pablo Picasso, Deux femmes courant sur la plage (La Course) [Two Women Running on the Beach (The Race)] Right: Pablo Picasso, La Lecture (Reading), 1932. All works from Musée National Picasso, Paris; © 2010 Estate of Pablo Picasso/Artists Rights Society (ARS), New York.

---
As we move through the galleries, the works become stranger. We learn that Michael and Sarah Stein were early and fierce proponents of Matisse, and see exquisite examples of his Fauvist period, including his revered Femme au chapeau--a benchmark of SFMOMA's collection. Though the painting is familiar, its story is not: we learn that Gertrude and Leo made the controversial move to purchase this work, establishing them as early patrons of the avant-garde and prompting a regretful Michael and Sarah to rapidly purchase dozens of Matisse's subsequent works.

Gertrude's interest in Picasso becomes clear as the exhibition progresses, and we have the opportunity to see works from his various periods in the context of his budding friendship with Gertrude. A casual doodle by Picasso, framed and sitting humbly above pieces of furniture extracted from Rue de Fleurus, forces us to accept Picasso as more human than hero. The furniture is an excellent touch, cementing the exhibition's premise that we should think more dynamically about the art historical figures that we idolize. The Steins, Picasso, Matisse and their contemporaries lived in the recent past, in a world not unlike our own. We see the process of art creation and collection as largely incidental: one wall panel explains how the 1906 earthquake compelled Michael and Sarah to return to the Bay Area, bringing a selection of Matisse paintings with them and effectively introducing America to Matisse's work. Leo and Gertrude's personal riff, likely prompted in part by her burgeoning relationship with Alice Toklas, coerced Leo to leave the apartment and split their collection. Leo took the Cézannes, Gertrude took the Picassos: her memoirs depict the split as indicative of her artistic radicality, but the exhibition suggests that personality and incident were equally influential.

---

(Above): The de Young Museum in San Francisco.

---
Strange is a relative word, and strangeness is often mitigated by exposure. As we follow the Steins' incredible collecting path and Gertrude's critical support of Picasso's Cubist period, our 21st-century perspective is inhibitive. To understand the risk and foresight associated with amassing this collection at that time would require that we relinquish a lifetime of exposure to modernism. It can be frustrating looking at modern art, as many exhibitions expect viewers to immediately appreciate the revolutionary vision behind these works; discouraged, we complacently accept the artists as masters and fixate on their colorful palettes and painterly abilities. "The Steins Collect" is a unique and exquisite exhibition in its masterful injection of history and memoir, painting a picture that we can relate to without feeling intimidated by holes in our art historical knowledge. The Steins were revolutionary in their collecting, but their stories suggest that if we concentrate less on old masters and devote enough time to interacting with contemporary art and artists, we can develop similarly astute taste.

After spending the day in galleries filled with Post-Impressionist and Cubist works, I expected my nostalgia for bohemian Paris to overcome me like a deluge. In its poignant and entertaining interpretation of the influence that a single family can have on our appreciation of seminal artists, "The Steins Collect" did just the opposite: I left the exhibition considering not the past but the present, inspired by the Steins' progressive support of burgeoning artists and anxious to see which contemporary artists will be the next generation of "old masters."

---
| | |
| --- | --- |
| | |
| Natalie Pellolio is an art historian. She lives in Marin County, Calif. | Al Auger is a freelance writer. He lives in Fairfax, Calif. |