BOLLYWOOD | Film Review
Gripping, Yet Unconvincing: Talaash


Directed by: Reema Kagti
Produced by: Ritesh Sidhwani, Aamir Khan and Farhan Akhtar
Starring: Aamir Khan, Rani Mukerji, Kareena Kapoor
Music by: Ram Sampath

Reviewed by: Joginder Tuteja
Rating: *** (Good)

---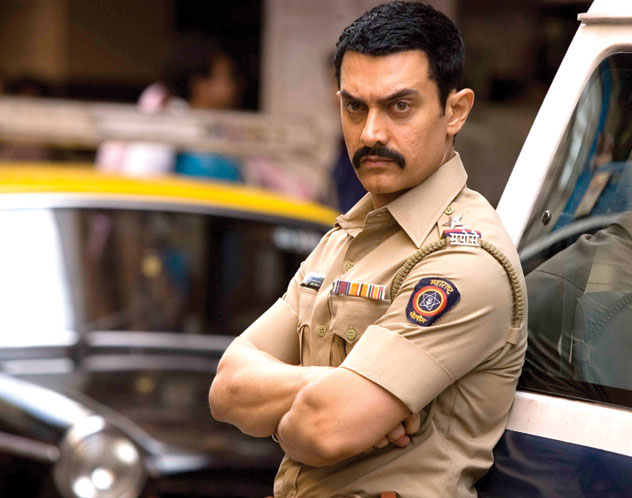 (Above): Aamir Khan in "Talaash."

---
The second half syndrome — had it not struck Talaash hard, the film would be a tough competition to Kahaani as one of the most intriguing suspense thrillers to come out of Bollywood.

While the first half of the film is absolutely brilliant and one is riveted to it, simply impatient for the remainder of the film to unfold, the hour that follows ends up testing your patience. The grip loosens, the plot meanders and the ending results in more questions than answers.

The verdict?

As an audience, talaash of catching the various strings is what you find yourself doing.

Aamir Khan plays a no-nonsense cop, contrary to the one he played in Sarfarosh. While the latter had a sense of humor, was enjoying his personal life and did get witty even in the most adverse of situations, the one here is entirely dry, has a disdain for his personal life and on occasional instances when he feels like smiling, he says it (like the scene at a brothel) instead of expressing it. That's Inspector Shekhawat. Of course you do go by him. After all, he has suffered a persona loss and isn't able to come out of the trauma of losing his only son.

His wife (Rani Mukerji) too suffers from the trauma but at least tries to find means, both conventional as well as unconventional, to get some peace of mind. What is not conventional though are some of the accidents in the underbelly of Mumbai that are lying unexplained. While Aamir is intensifying his talaash (search) for the answers (and he uses the word twice as well), he gets support from Kareena Kapoor, playing a prostitute. In the process of helping him, she tries to not just bring him closer to the truth around the accidents but also lends him a good ear when it comes to battling his personal trauma.

Not quite the regular "who-dun-it" or "why-don-it," Talaash starts off very well.

---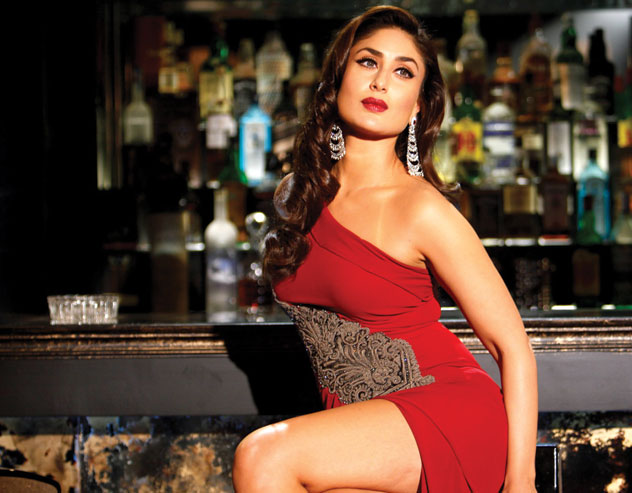 (Above): Kareena Kapoor in "Talaash."

---
In fact, as the characters are introduced Nawazuddin Siddiqui (a pimp), his girlfriend, a dead superstar, his wife, his best friend, you only get seeped into the drama. It would be wrong to term the narrative as slow moving because the pace is just right. It keeps you in the hunt, well literally, even as one episode after another is churned that opens more chapters than closing any.

Frankly, you are hooked and by the time interval card flashes, it is literally a point of no return. Director Reema Kagti holds your hand and leaves you at an exciting point.

The second half starts off well but after a while the plot starts meandering. Too many conversations start taking place in the silence of nights and you start wondering how two distinct stories around Aamir's professional and personal life could actually end up being connected, if at all they had to.

---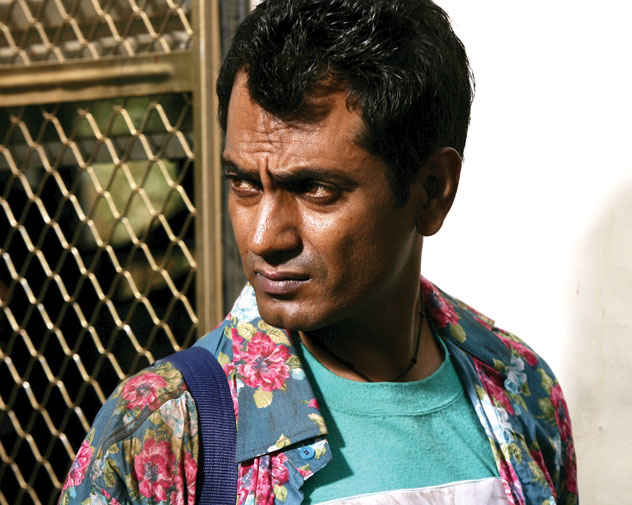 (Above): Nawazuddin Siddiqui in "Talaash."

---
Yes, the twist in the tale does give you a sudden jolt, but post that when you would have expected the narrative to further pick up momentum, none of that really happens as the drama slows down with too many let's-justify-what-really-happened shots diluting the overall impact.

However this part of the film that puzzles the most is the whole connect factor with respect to Aamir's trauma. If one looks at Talaash as just an intense suspense drama around the accidents, it works (and that too in a major way).

However, another major angle around Aamir's personal life doesn't really work. Perhaps it could have, in a different film, but to be arriving in the middle of an altogether different story makes you wonder if the makers had something deeper to say but somehow got lost in the middle of it all.

The ones who do hold good conviction from start to finish are each of the four prime protagonists – Aamir Khan, Kareena Kapoor, Rani Mukerji and Nawazuddin Siddiqui. Though it would be incorrect to say that he is playing a role of a lifetime in Talaash, the fact still remains that Aamir cracks the character quite comfortably and doesn't come with one wrong shot. Kareena is quite good and adds a lot of weight to the story. Rani underplays her part well and looking at Nawazuddin, it is hard to believe that someone who was playing a ganglord not too long ago (Gangs of Wasseypur) didn't hesitate one bit to enact the part of a sidekick (albeit with a good screen time and importance to the plot).

---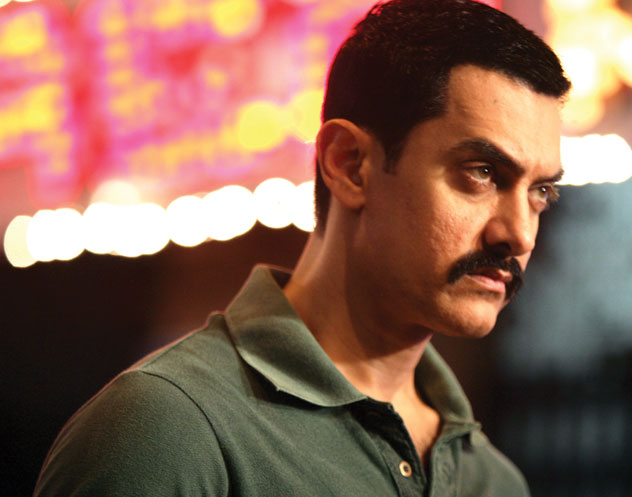 (Above): Aamir Khan in "Talaash."

---
All said, Talaash is not a film that cannot be watched. In fact it is a film that has quite a few positives going (the entire first half and the twist during the pre-climax). It is just that all of it doesn't sum up into a perfect film that one was expecting from the makers here, especially considering the fact that the premise was wonderful enough to warrant a fascinating tale.