COMMUNITY:
HomeSpun: Celebrating Indian Americans


The Indian Embassy celebrated the contribution of the Indian American community to the U.S.
A Siliconeer report.

---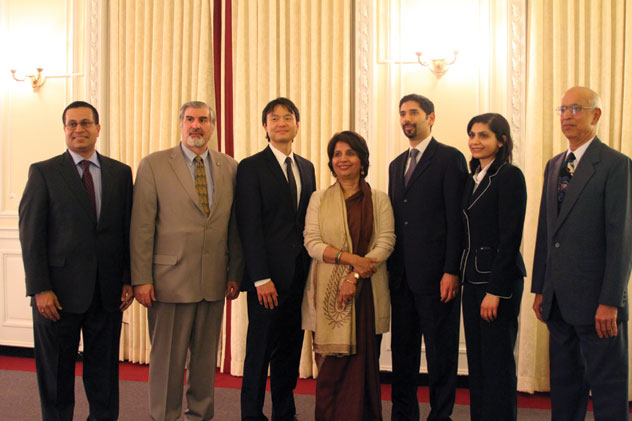 (Above, from left): Gautam Chandra, Richard Kurin, Konrad Ng, Ambassador Nirupama Rao, Pawan Dhingra, Sameen Piracha, Manohar Bartakke at the Indian Embassy, Feb. 23.

---
The Indian Embassy in Washington, D.C. hosted an event, Feb. 23, on the theme of role and contribution of India-Americans to the ongoing consolidation of India-U.S. relations. It included a presentation on HomeSpun, an initiative of the Asian Pacific American Program of the Smithsonian Institution to put together an exhibition, chronicling the story of immigrants from India and their descendants in America.

Speaking on the occasion, Ambassador Nirupama Rao highlighted the 'people centric' dimension of the India-U.S. partnership and how it has over the years strengthened the mutually beneficial character of cooperation between India and the U.S.

---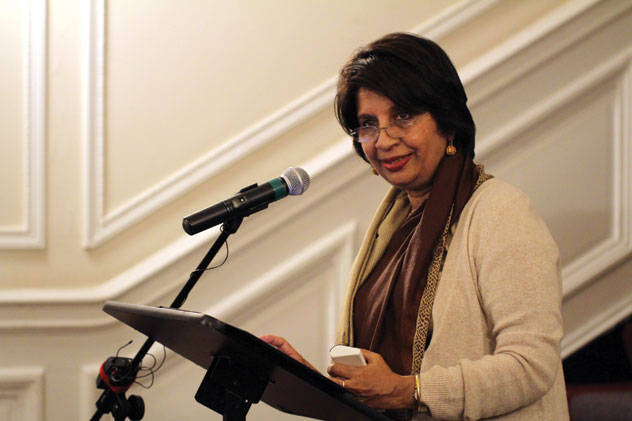 (Above): Ambassador Nirupama Rao speaking at the Indian Embassy, Feb. 23.

---
"India takes pride in achievements of the three million strong India-origin community in the United States," the Ambassador said. Outlining specific areas in which Indian-Americans have excelled and their contribution widely recognized, she remarked, "To say that the Indian American community has truly come of age is no exaggeration." In this context, she described 'HomeSpun' as a celebration of the accomplishments and success of the Indian origin community in the U.S. and expressed confidence that it would be an effective public demonstration of the potential and capabilities of Indian Americans in contributing to the American society and economy and also to the India-U.S. partnership.

---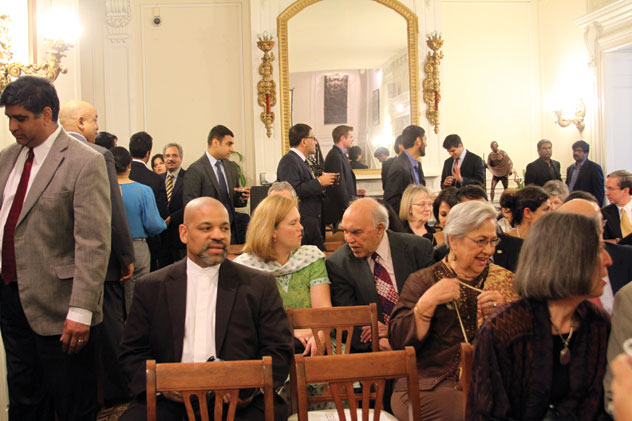 (Above): Prominent members of the Indian American community at Indian Embassy, Feb. 23.

---
Richard Kurin, undersecretary for history, art, and culture at the Smithsonian Institution and Konrad Ng, director of Smithsonian Asian Pacific American Program, and HomeSpun's curator Dr. Pawan Dhingra were present on the occasion.

Other attendees included Smithsonian officials, India-origin businesspersons, scholars of Indian-American studies, journalists, arts and culture enthusiasts and a number of prominent members of the Indian-American community.