SOCIETY:
The Longevity Revolution: A Boon or a Curse?


Old age is not for the faint-hearted. Aging demands courage. The elders have to look helplessly to the disintegration of their own body, the gradual loss of sight, the hearing faculty, strength and speed, as well as loss of short-term memory. This requires great patience and forbearance. They have also to watch ruefully the loss of all these in their near and dear ones. It requires devotion and care besides patience and tolerance, writes Harikrishna Majmundar.
---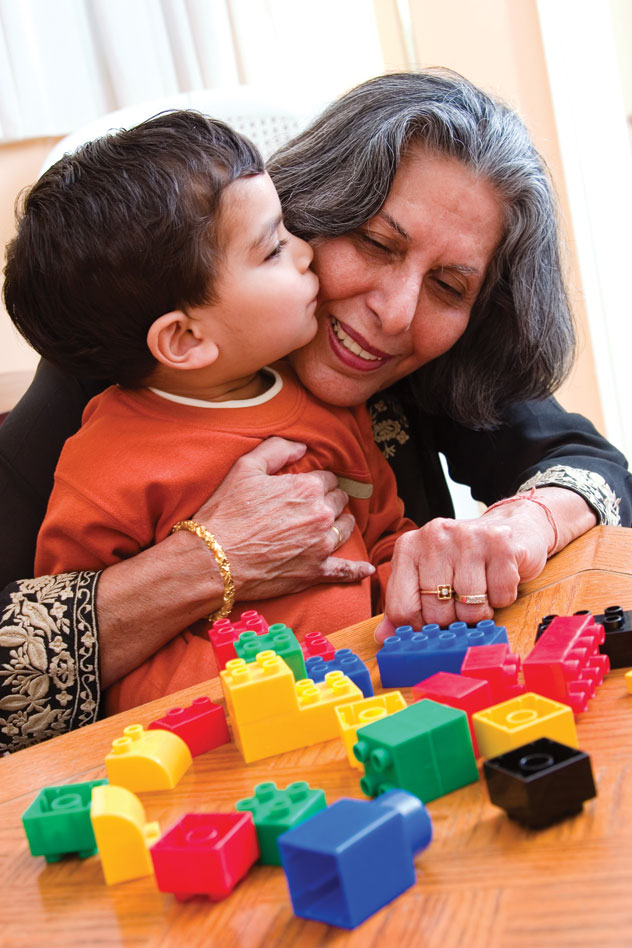 ---
Many elders were once at the center of their work and home. The realization that they are now only an insignificant part in society and at home is difficult to bear. Earlier, the abuse by them of their power was tolerated. Now they are snubbed if they misbehave. As other sources of strength diminish, self-focused elders find it difficult to reach to others. They are therefore alienated and self-preservation becomes more important than any other aspect of life.
Power once attained through work or at home, threatens self-image. When lost, it is quite common for them to express rage to those around them. Besides, there is ample idle time to brood over past mistakes, which may be unavoidable at that time, but look unnecessary now. There is a great danger of reactions to unhappy marriages of the past. Kept intact for one or the other reasons, they come to the surface when they reach a retirement age. This results into great grief to themselves and their children. The elders cannot easily adjust to these changes.
Unfortunately, the image of older people is often determined by just one characteristic, whether mental or physical. One trait may define or determine the entire ability of a person. Forgetfulness or an occasional imbalance may lead the younger to think of the elderly as frail, demented, lonely or needy. Due to hard financial times the young people who have no elders to worry about may feel that the cost, the society and the state pay for the elderly is a waste and some may even consider the elderly responsible for their ills.
The longevity revolution, coupled with medical revolution, indicate that people may live to 120 years. It may happen as Dr. Bortz says "we live too short and die too long." The elderly has to take care that this may not happen.
We may have to take into consideration all the essentials of a long life lived happily and purposefully.
The first one is a positive attitude in life. Life has a meaning and only if we find it, can we live purposefully. Dr. Ruth Garrett in her book Embracing Aging says there are several core components of healthy living: social relationships, physical and mental well being, nutrition and diet, arts and creativity, financial planning and last but not least, intellectual vitality. To build a happy social life we begin by repairing relationships, discarding guilt and forgiving others. Our attachment to material things must be gradually reduced, instead we should understand that though there is a difference between individuals, there is one trait common, all are fit to be loved.
Edna St. Vincent Millay writes:
Love cannot fill the thickened lung with breath... Nor clear the blood, nor straighten the fractured bone... Yet many a man is making friends with death... Even as I speak for lack of love alone.
It is true that man finds identity and immortality to the extent to which he commits himself to a cause greater than himself, giving himself to a cause to serve others. The great scientist Albert Einstein said it more simply "Only a life lived for others is worth while. There is an immense pleasure in looking to the needs of others."
We Indians are fatalists. We believe that birth, marriage and death are destined and we cannot change them. We however need to admit that out of hundred, ninety percent of our life is under our control. Though we cannot avoid death we can live a healthy life till we die.
It is known that the last 50 years have witnessed an increase in our life expectancy. It appears to have come about as a result of the following four features, improvement in medical care before and around the time of birth; the conquest of most infectious diseases; a general improvement in nutritional adequacy; and better public hygiene.
There are some difficulties too, that prevent us from taking full advantage of the factors mentioned above. The infectious diseases are heart diseases, cancer, stroke and accidents. If periodic medical check up is resorted to and the remedies are taken expeditiously the adverse effects can be avoided if not altogether eliminated. The medical cost problem may come in the way. So also the absence of readiness on the part of the people to realize that prevention is better than cure. The people can be educated by and by.
---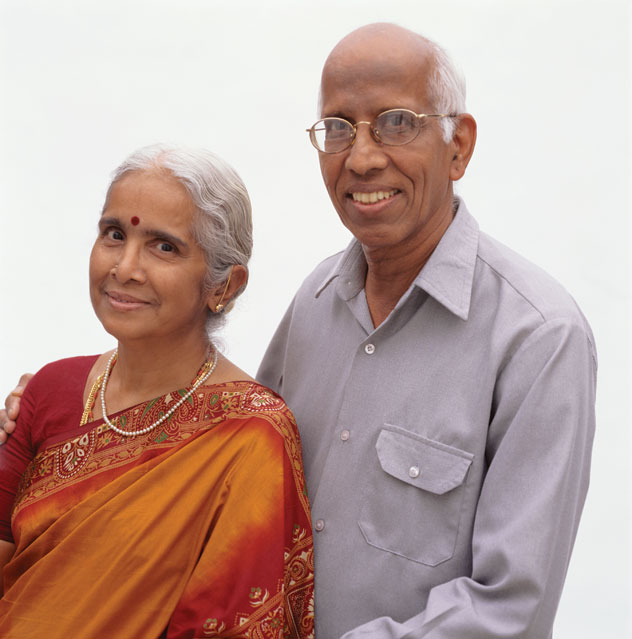 ---
There are three simple ingredients of good health. They are diet, exercise and sleep. All three look simple in theory but are hard to practice.

For example, diet, it is said that doctors take care to keep us healthy but the cook is out to spoil our health and generally the cook succeeds out of the two. People like unhealthy food, spicy food, plenty of sugar and salt. Food is the greatest luxury of life and it is least costly. If one fully cares to examine, healthy food is equally enjoyable if the habit is formed at an early stage. At a later stage it is a little difficult to disregard the taste factor but it is not impossible to do that provided there are other pleasures in life developed with some effort.

Exercise is another factor, which is also related and controlled by time. Many middle-aged men and women avoid regular exercise for want of free time.

Some people suffer from insomnia while others do not like to get up from bed even after getting full sleep. Sleep is equated with rest but it is not always true. Many are worried when they do not get sleep as soon as they are in bed. To a worrying man a doctor jocularly said, "Do not worry, one day you are going to have a very long sleep from which you would not awake."  Bortz recommends, "As soon as your sleep is over leave the bed."

There is some more scientific research worth noting. The first, is not to equate chronological age with old age, they are not connected. Second, "Lose it or use it." We lose many of our best traits if we do not use our brain, health, feet and other parts of the body. Third, our brain is like a child, it requires enough nutrition for growth. The more we use it the more powerful our brain works. The best artistic works have come out at an old age.

While calamities we can bear in time, the small day-to-day annoyances kill us. When we suffer some loss we should ask ourselves, "Is it going to kill us?" If not, we need not worry about them.

Speaking the truth may be inconvenient at first, but once we form the habit, it solves many problems. A friend of mine with very inconvenient habits says he is very happy to speak the truth. He has thereafter not to worry about the fact that the lie would be detected. This is not a mere platitude. It is worth practicing. Tit for Tat is fatal to the peace of mind.

It is normally believed that these simple traits are the privileges of the saintly persons who have no interest in life. Practical life is very different from these platitudes. But it is not true. I have seen that people who practice these platitudes in their lives are very happy.

A friend of mine takes the opportunity of being constantly cheated out of his money, in small quantities. The satisfaction on the face of the other one is a matter of great fun to him.

Laughter is the best medicine. A person must be able to laugh and if he laughs at his own follies, he gets all the more pleasure. It is not necessary that one needs to be a saint to practice these traits.

The Parsee community is well known for their humor. They are the victims of their own jests. This way they are happy and make others happy.

The greatest challenge for the twenty first century is for creative thinkers to develop a program using the abilities and wisdom of older people that would release their full potential and harness the energies of millions of elderly individuals.