INFOTECH INDIA | Tech Briefs:

Wal-Mart Planning IT Back Office in Bangalore? | Now, China Pounces on Indian Domains | DELL: More Investment | TCS: Not Yet Mayday | INTEL: Software Partner | Inflation Heat | WIPRO: Premji Blames Govt. | RELIANCE Semi-conductor: New Head

---
Wal-Mart Planning IT Back Office in Bangalore?

A new address may be added to Bangalore's already-crowded IT landscape. Wal-Mart, the world's biggest retailer, is mulling a captive IT/ITeS unit in India's tech capital, with the potential to create several hundred jobs, sources said.

The $388-billion retail giant, based in Bentonville, Ark., has outsourcing ties with IT vendors like Infosys and has done a preliminary study for developing a captive shared service centre to cater to multiple functions in its worldwide operations. Besides IT development and maintenance, a shared service centre supports different parts of a global enterprise such as HR, finance and accounting.

Sources said Wal-Mart looked at a few potential locations before more or less zeroing in on Bangalore. While a definite call on the captive unit is still pending, Wal-Mart is believed to have scouted for senior tech personnel to take the idea forward.

"Wal-Mart is expanding its IT resources globally, including India, to support its growing international business and operations in India. However, we have made no further announcements to that growth. We currently have no plans for a captive development centre in India," a Wal-Mart spokesperson said. Wal-Mart's information systems division is centralized at Bentonville, with a large pool of Indian techies on board. But going forward, the retail behemoth may be looking at developing IT hubs globally to bolster its round-the-clock support services.

In February this year, the retailer said it was expanding IT staffing in India through outsourcing deals with unidentified vendors. The press statement at the time mentioned that Wal-Mart was expanding outsourcing even as it created several hundred new jobs in Northwest Arkansas in the U.S. Some observers said Wal-Mart may firm up plans only after the U.S. presidential elections later this year as the flight of jobs abroad continues to be a sensitive issue in America.

|TOP|

---
Now, China Pounces on Indian Domains

After flooding the Indian market with cheap goods, Chinese companies are waging a war of another kind. This time, they are registering Indian domain names to bank upon brand recall from Indian customers.

Rajkot, Gujarat-based Vedantika Herbals received an offer from China-based domain registration firm asking it to get the company's online portal registered or face a situation where it is no longer the owner of the company's domain name.

The reason given was that once the domain name was registered by a Chinese company, Vedantika will lose out on brand appeal in India, China or anywhere else in the world.

Indian companies like Vedantika are being asked by Chinese domain registration firms to shell out $700 per product to get registered in China.

Vedantika Herbals is facing the dilemma of either acting fast or losing out to some Chinese company that has already applied for the brand and domain name. The Chinese company in question has applied for domain names: vedantikaherbals.com.cn, vedantikaherbals.net.cn, vedantikaherbals.org.cn, vedantikaherbals.cn, vedantikaherbals.net.

All the five names infringe upon the Internet intellectual property rights of the company.

To secure the brand name and domain name in favor of Vedantika, the Chinese agency is asking for an early registration, charging $700 per brand for 10 years and $300 per domain name for 10 years.

According to owner of Vedantika Herbals N. Limbasiya, the brand value that has been created by the company will be compromised if they do not pay for early registration.

"In future, we might suffer in e-commerce, as Vedantika Herbals will no longer be our brand name, at least in e-space," he lamented.

|TOP|

---
DELL: More Investment

The world's No. 2 personal computer maker Dell said it would invest more in India in the coming years, commensurate with the growth of its products here, adding that it expects strong demand in this part of the world to continue.

Michael Dell, CEO of the company, said this amidst the company revenue from outside the U.S. during the first quarter surpassing that from the U.S. for the first time and Brazil, Russia, India and China leading the accelerated growth in emerging countries with 73 percent increase in shipments and 58 percent rise in revenue that accounted for almost 9 percent of Dell's total revenue.

"Indian market is growing; our investment in India grew close to 100 percent. We expect to keep investing in India. We have extensive activity here — software development, manufacturing, IT growth.

"For the last 7-8 years, our business and workforce in India grew tremendously. We expect the growth to continue so also the investment to commensurate with the growth," Dell told the visiting Asia Pacific media here.

He did not give any specific figures on the investment or expected growth numbers. Even as Dell is cutting down workforce globally on its path to post higher profit, the company is unlikely to undertake such measures in India and China where it is seeing strong growth.

Dell, which lost the number one PC maker slot to arch-rival HP last year, is focusing on markets like China and India to drive growth. The company expects that out of the next billion people going who are going to be connected to the Web, most will come from Asia. Therefore the demand for PCs is going to increase in Asia.

|TOP|

---
TATA CONSULTANCY SERVICE: Not Yet Mayday

Tata Consultancy Services, the country's largest software exporter, said it expected the low demand for IT from the troubled financial sector in the U.S. to be offset by demand from other sectors.

However, the overall growth is likely to be slower than last year, a top executive said.

Earlier, speaking at the India Finance Forum, a two-day seminar organized by the Confederation of Indian Industry, TCS CFO S. Mahalingam said the turbulent times in the world economy meant "the fasten seat belt sign is on, but not a 'Mayday' signal." Still, the software industry was in its growth phase, he added.

Tata Consultancy Services Limited is one of the world's largest providers of information technology and business process outsourcing services. As of 2007, it is Asia's largest information technology firm and has the largest number of employees among Indian IT companies with strength of over 111,000 employees in 47 countries. The company generated consolidated revenues of $5.7 billion for fiscal year ended 31 March 2008.

|TOP|

---
INTEL: Software Partner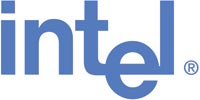 Intel India has agreed on a working engagement model with Techno Park in Thiruvananthapuram to offer the Intel Software Partner Program, a program for independent software vendors developing applications on Intel platforms and technologies.

Under the program, Intel gives ISVs tools and resources they need to enable, market, and sell innovative applications that run on Intel technologies ranging from mobile to multi-core to virtualization technology, Intel Software and Solutions Group Asia Pacific Director Narendra Bhandari told reporters June 19.

The program helps software organizations to be more competitive with resources to support them through all phases of their business cycle, he said.

Techno Park CEO N. Radhakrishnan Nair said the program would help the medium and small software organizations in the park. "We hope that this alliance will be beneficial and enterprising for all the parties involved," he added.

On investment possibilities, Bhandari said it would depend upon the progress of the tie up. 'This is our first park oriented and cluster focused ISPP," he said.

Intel will offer ISPP to the member companies of Technopark as well as research and development support for niche ISVs and would also invest in marketing initiatives in terms of resources that were aimed at enhancing the scale efforts of the partner companies.

|TOP|

---
Inflation Heat

The Indian BPO sector may also feel the heat of double-digit inflation, causing vendors to increase prices for their services, a study published in June by research firm DataMonitor seems to indicate.

The study that tracked pricing for contact centre services globally found that one of the largest influencers on price shifts in the outsourcing sector relates to changes in inflation in the delivery locations.

"Across selected markets, there has been some increases in general pricing ranging from as low as 2.4 percent to nearly 8 percent, which need to be taken into account by the vendor in the form of reduced levels of profitability or by passing inflationary increases back to the client," the study, carried out by lead analyst Peter Ryan and his team, said.

The study was based on how inflation moved in 2007 in the U.K., U.S., Mexico, China, India, Philippines and other countries.

India had the highest rise in inflation among the listed onshore and offshore locations after Philippines and South Africa.

The study was done across three categories, onshore locations such as the U.K. and the U.S., mature offshore locations such as India and Philippines and emerging offshore locations such as Argentina and Chile.

Even after accounting for inflation-related price rise, India's offered the second-lowest contact centre prices among the mature offshore markets. Contact centre prices, which are typically priced on a per agent basis, was on an average $13.5 an hour for India and $11 for Russia.

Philippines, where a number of Indian BPOs have set up contact centre facilities, ranked closest to India in pricing for contact centre services at $13.7 per agent per hour.

Datamonitor director Alok Shende said it was difficult to predict how prices would move in coming quarters because of currency fluctuations and their relation to pricing.

|TOP|

---
WIPRO: Premji Blames Govt.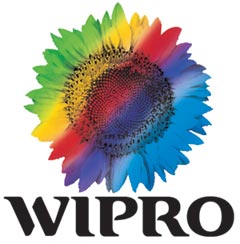 Wipro chairman Azim Premji has blamed the "irresponsible" attitude of the central government for rising inflation in India and said this phenomenon was usual in the months ahead of elections.

Premji, who was replying to queries of students at the Aligarh Muslim University, said, "The economy of the country was more disciplined some time back, but with the arrival of elections, governments tend to become irresponsible."

He did not elaborate, but indirectly criticized the populist polices announced by successive governments ahead of elections, which put more burden on the exchequer.

He was interacting with the students after attending the university's 58th convocation here.

On questions about the success of Wipro, Premji said it was an opportunity encashed at the right time. "IBM made an exit from India in 1980 and there was none in the market to cater to the domestic information technology needs," he said.

Sharing his succession plans in Wipro, Premji said everyone needed a successor. "We have a strong board of directors and meetings are held on regular basis for succession plans for higher management level."

Answering a question on how Wipro contributed to nation building, Premji said his company worked for upliftment of primary education.

"We are working with over 800,000 schools across the country to make education more interactive and creative. The schools, depending on their financial strength, also bear a portion of the cost incurred. And as most of the schools we are working with, are in the rural areas, we have also employed NGOs," he stated.

|TOP|

---
RELIANCE Semi-conductor: New Head

The Reliance group headed by Mukesh Ambani group has hired the former head of chip maker AMD's business in India, Ajay Marathe, for its semiconductor foray. After quitting AMD, Marathe had moved to SemIndia. He is learnt to have joined as CEO of the semiconductor business.

Industry sources confirmed that Marathe had moved to Reliance about a month back, when the group started working on the plans for its fab business. No official confirmation was available. "We will not like to comment on the group's semiconductor (business) at this point of time," a group spokesperson said.

AMD is chipmaker giant Intel's closest and most long-standing rival. Marathe is credited to having set up its India operations six years back — helping it get even with Intel, which already had a presence in India — by setting up business development offices in Bangalore and design and software facilities in Hyderabad.

In addition to having experience in setting up a new business, Marathe is a semiconductor industry veteran having spent over 20 years with AMD. Officials familiar with development said, Marathe would be CEO of the group's semiconductor business, while K.V. Subramaniam, president and group CEO of Reliance Life Sciences, would strategies and interact with the Reliance group corporate strategy in the early stages.

|TOP|