BOLLYWOOD | Hindi Film Review
Majestic Historical Epic: Jodhaa Akbar

Jodhaa Akbar

Directed by: Ashutosh Gowarikar
Music by: A.R. Rahman
Starring: Hrithik Roshan, Aishwarya Rai, Kulbhushan Kharbanda, Sonu Sood, Suhasini Mulay, Shaji Choudhary, Raza Murad, Ila Arun and Amitabh Bachchan (narrator)

---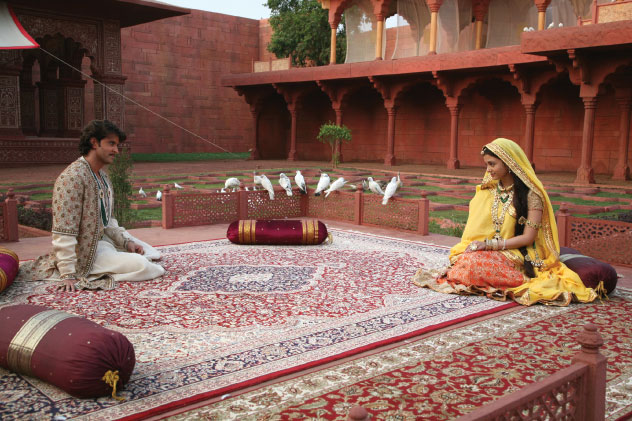 (Above and below): Hrithik Roshan and Aishwarya Rai in "Jodhaa Akbar."

---
Opinion is likely to be quite divided about the film, with its length being a major bone of contention, but, like it or not, you simply cannot ignore this 800-pound gorilla of a film.

We stand somewhere in the middle. While we don't think this is a flawless effort (and yes, we also have some qualms about the film's undue length), we also feel Ashutosh deserves a sincere salute. Firstly, he wasn't in it for the moolah. He had an artistic vision. That vision redeems the film to a considerable degree in a way your run of the mill Bollywood potboiler cannot.

Secondly, Gowarikar brings an understanding of cinema and production values which, while not perfect (and what is perfect in this imperfect world of ours?) still adds enough value to make the film a worthwhile effort, with occasional flashes of brilliance.

The most spectacular aspect of the film is obviously its majestic visual sweep, particularly the stunning battle scenes. Whether you end up liking the film or not, its battle scenes in particular are filmed without a care about cost and are surely some of the most amazing piece of filming footage in Indian cinema.

There is almost a Cecil B. DeMille kind of quality to the footage of thousands of soldiers engaging in Mughal-era warfare, only it is better.

Gowarikar mixes the grandeur of yesteryear Hollywood blockbuster like Ben Hur with a stark, violent vision of war that makes for a compelling visual spectacle, and provides a grand backdrop for the sensitive love story that he etches out.

Jodhaa Akbar is a sixteenth century love story about a marriage of alliance that gave birth to true love between a great Mughal emperor, Akbar, and a Rajput princess, Jodhaa.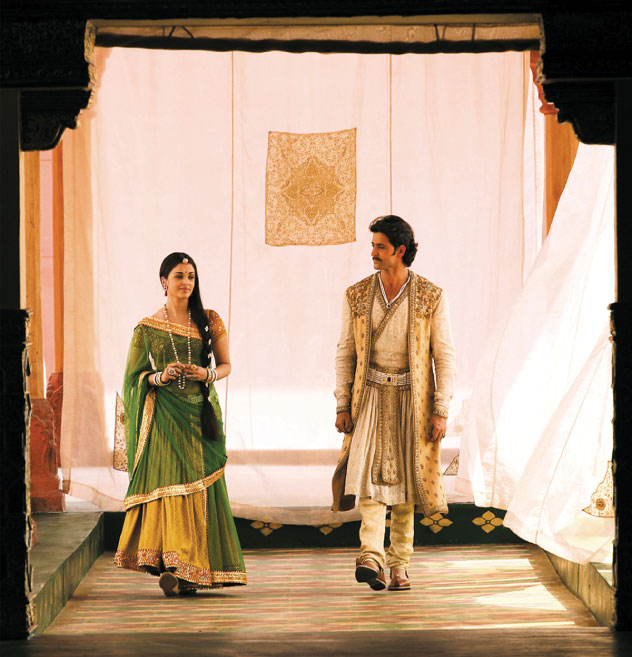 Political success knew no bounds for Emperor Akbar (Hrithik Roshan). After having secured the Hindu Kush, he furthered his realm by conquest until his empire extended from Afghanistan to the Bay of Bengal, and from the Himalayas to the Godavari River. Through a shrewd blend of diplomacy, intimidation and brute force, Akbar won the allegiance of the Rajputs. But little did Akbar know that when he married Jodhaa (Aishwarya Rai Bachchan), a fiery Rajput princess, in order to further strengthen his relations with the Rajputs, he would in turn be embarking upon a new journey — the journey of true love.

The daughter of King Bharmal of Amer, Jodhaa resented being reduced to a mere political pawn in this marriage of alliance, and Akbar's biggest challenge now did not merely lie in winning battles, but in winning the love of Jodhaa — a love hidden deep below resentment and extreme prejudice. Jodhaa-Akbar is their untold love story.

Okay, so a lot of this stuff is made up.

The director has admitted that about 70 percent of the movie is based on his imagination. However, many of the events portrayed in the movie are based on real events.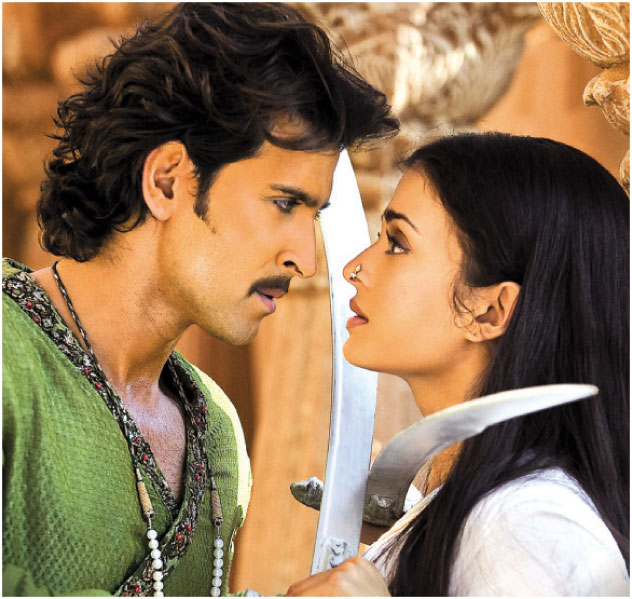 In any case, that's an inane debate. When will protesters realize that the function of any work of historical fiction is not to offer a dry historical account of particular events but to use the historical backdrop as a canvas on which the author's imagination can run free. While it is true that the final product should remain essentially true to the historical context, it is asinine to look for historical accuracy in a historical movie or novel. Nobody today wonders whether William Shakespeare's Julius Caesar faithfully portrays the historical events during the life of that Roman empire, the play is celebrated as an incisive reflection of the bard on the meaning of power, friendship, alliance, loyalty and intrigue.

The love scenes work better than the battle scenes. One reason for that is beyond the hands of the director. Hrithik and Aishwarya have a chemistry that is electric, and seems all the more compelling because it doesn't seem entirely fictional (wink, wink). Hrithik is evolving well as an actor, though Aishwarya is served well with a paucity of dialogues.

Overall, imperfections notwithstanding, not a bad effort. Take a bow, Ashutosh.


— Rating: 3 1/2 Stars | Superior