SUBCONTINENT:
Feeling the Heat: Rising Rupee and Indian IT


Employees are beginning to feel the pinch as after years of giddy growth, the Indian IT industry is facing a round of belt tightening with the rising rupee biting into its profit growth, writes Siddharth Srivastava.
---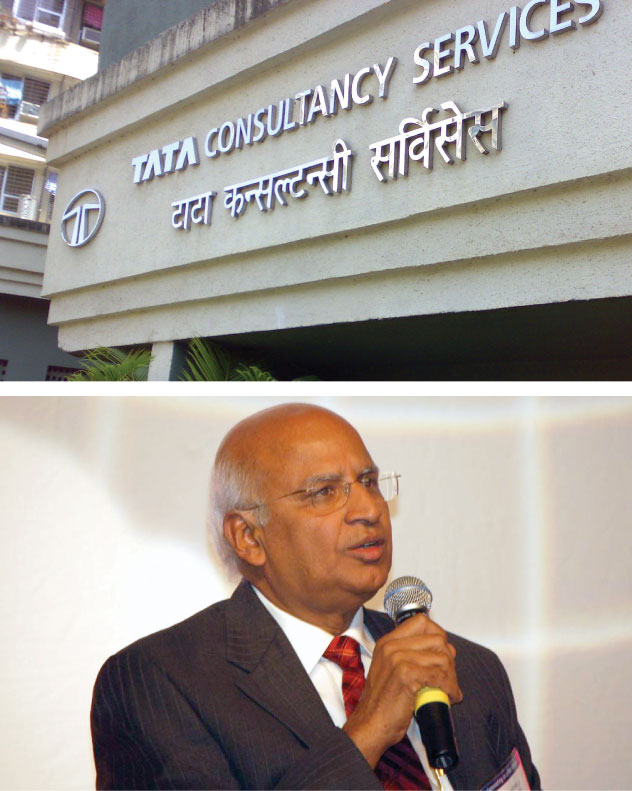 (Above, top):
A TCS office. The IT giant's decision to fire 500 employees has sent shock waves in the industry. (Bottom): "With salary growth easing, we see our competitive advantage staying intact," says TCS managing director S. Appadorai

---
A rising rupee has impacted India's export-led software sector. Technology employees, recipients of some of the highest global salary hikes of 12-14 percent in the past 4-5 years, are feeling the heat.

In a step that has sent some shock waves among IT employees, Tata Consultancy Services, the country's largest software exporter, has announced that it is cutting employee salary by 1.5 percent in the fourth quarter (January-March).

In another unprecedented move for an Indian information technology firm, TCS also decided to fire 500 employees from its 100,000 worker force. While inadequate performance is the official explanation, falling revenues and cost cuts are the overriding concern.

Indeed, recent assessments show that costs have begun to bite.

Due to a strong rupee, the sales growth of the top IT firms has declined from an average 45 percent in the first two quarters in 2006 to 27 percent in 2007, according to a recent report by the industry body Associated Chambers of Commerce and Industry of India.

Ninety per cent of export revenues of Indian software companies — which contribute 4 percent of India's national income — are dollar denominated.

The rupee has appreciated almost 12 percent against the dollar in the last year, thus directly impacting turnover of Indian software firms.

According to ASSOCHAM, overall salary payouts of top IT firms have thus only grown 25 percent in 2007, a big drop from 65 percent rise in 2006.

The ASSOCHAM study looked closely at top software companies Wipro, TCS, Satyam and Infosys that account for more than 70 percent of the sector's revenue.

According to ASSOCHAM, TCS has cut its wage bill by 5 percent in 2007, over the second quarter ending September of 2006-07, reducing employee compensation from Rs 15.5 billion to Rs 14.7 billion. In 2006, the IT giant clocked a 57 percent rise in wage bill in the same quarter.

At Infosys Q2 employee expenses have risen by barely 24 percent in the second quarter as compared to 55 percent rise in 2006. At Wipro too, employees are feeling the pinch as income growth fell to 34 percent in Q2 from 56 percent in 2006.

According to ASSOCHAM president Venugopal N. Dhoot, "A 12 percent appreciation in the rupee against the U.S. dollar and heavy losses in the sub-prime segment could have played spoilsport."

However, there may be a silver lining.

"Indian IT industry wages will continue to be less than a third of its counterparts in the West even if they go up by 10-15 percent till 2010. With salary growth easing, we see our competitive advantage staying intact," TCS managing director S. Ramadorai, recently said.

Stung by the appreciating rupee, rising salaries and average performance, Indian software companies are looking to diversify revenue sources, tapping new low-cost locations and looking at a new client base.

According to a recent assessment by global consulting firm PricewaterhouseCoopers, software and other outsourcing businesses in India have matured beyond just cost reduction to gaining access to right talent and geographic expansion.

PWC says that the long-term solution for Indian firms is to climb the value chain, as the competition will only get stiff and margins lower.

Indian IT firms have taken the cue. Thus, top players TCS, Infosys, Wipro, Satyam, Cognizant, HCL, Satyam, Patni and MindTree have reported vigorous efforts to promote spin offs from consulting efforts in travel, manufacturing, hospitality, financial services and retail.

High-end business consulting offers premium returns that can countervail lower margins on the pure software side.

While consulting revenues have grown at a very high pace, the base is quite small. TCS clocked a 60 percent rise in revenues from consulting that contributed 3.4 percent of the total revenues at $137 million.

Most firms have chalked out plans to increase the contribution of consulting to at least 10 percent of total revenues, given the high value.

Other strategies are being looked at with new international markets one primary focus in order to build on other currency revenue streams such as the pound, euro and yen, given the falling dollar.

TCS, with a strong presence in the U.S., has unveiled a new center in Bangalore to focus on clients in the Asia Pacific, Middle East and Africa. The new push is to garner work from banks and finance firms outside the U.S. to reduce dependence on dollar billing.

Infosys has been looking to operate from new low-cost locations. The firm is opening a facility in Mexico — its first in Latin America — in a bid to be as close to its maximum customer base in U.S.

Infosys recently beat global software giants Capgemini and IBM to take over three captive outsourcing units in Thailand, India and Poland of the Netherlands-based consumer electronics giant Royal Philips Electronics for $28 million.

"The European market is good because incrementally we are seeing more growth in Europe than in the U.S., including countries like Germany and France," Infosys said in a statement.

In an effort to work closely with the market, Wipro has made one of the largest overseas acquisitions in the technology space when it acquired U.S.-based, Nasdaq-listed outsourcing firm Infocrossing for $600 million.

Indeed, these efforts may see Indian IT companies tide over some of its problems, though the going will be tough.

Recently, the software body National Association of Software and Service Companies has estimated that total software and services revenues, including domestic market, should rise more than 33 percent to reach $64 billion in the financial year 2007-2008 (closing March).

Software exports are estimated to rise 28 percent to cross $40 billion.

"We are well on our way to accomplishing our goals despite some headwinds such as rupee appreciation and U.S. slowdown," Nasscom president Som Mittal said.

---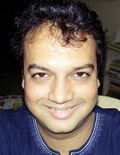 Siddharth Srivastava is India correspondent for Siliconeer. He lives in New Delhi.

---