SUBCONTINENT:
High Flyers: The New Indian Passion


Some of India's super-rich want to be high flyers — literally. Siddharth Srivastava writes about the latest trend for corporate/ private jets.

---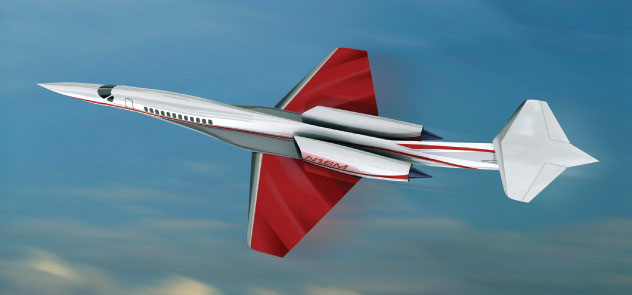 (Above): Artist's impression of an Aerion supersonic business jet. Some of India's super rich are setting their sights really high — each Aerion business jet will cost around $80 million.
---
India's growing number of billionaires and millionaires and rising private entities have created a new segment of high flyers — literally. The market for private airplanes — a must-have luxury toy for many now — is on the rise.  

Till 2005, the count was less that 40 private aircraft in India; today, the figure is pegged at 200. Some big names who flaunt private jets include Ratan Tata, Reliance promoters Mukesh and Anil Ambani, steel baron Lakshmi Mittal, K.P. Singh of DLF, UB Group's Vijay Mallya, Gautam Singhania and Tulsi Tanti of Suzlon. 

Jets by Embraer and Bombardier are the most sought. 

The Centre for Asia Pacific Aviation India has estimated that the demand for light jets should be another 250-300.  

The main constraint to growth is infrastructure bottlenecks — congested air space, inadequate airports in-terms of facilities such as parking and shortage of pilots.  

With new airports in Hyderabad and Bangalore already functioning and massive expansion of Mumbai and Delhi airports, it is expected that more private entities will go for individual aircraft to save time and money.   

Typically a twin-engine, small sized jet costs in the range of $1.5-2 million, which should not entail a very large repayment outflow for many Indian corporate behemoths.

However, it is not only the low-end planes that some ultra-rich Indians are looking to play around with.  

According to recent reports, five Indians (which could go up to eight) have expressed an interest in purchasing an 8-12-seater top of the line supersonic business jet that could cost a cool $80 million when they roll out in 2014.  

"We have got five orders from India and 80 worldwide, excluding the U.S.,'' said an official from Zurich based ExecuJet Aviation Group, the international sales representative of supersonic business jet manufacturer Aerion. "We are expecting three more orders from India."

Aerion is one of two companies which believe the future for civil supersonic travel is sooner rather than later, but it remains to be seen which one will be successful. Billionaire investor Robert Bass backs Reno-based Aerion Corporation. The company is placing its bets on its natural laminar flow technology developed and patented by Dr. Richard Tracy. Simultaneously, Supersonic Aerospace International, led by Michael Paulson, is continuing the legacy of late Gulfstream founder Allen Paulson. SAI has revealed its secret three-year project to develop a Quiet Supersonic Transport, which relies on sonic boom mitigation for future success.

Both supersonic projects claim the capacity for eight to 12 passengers, a range of 4,000 nautical miles, sales prices of $80 million and entry into service by 2012. Both Aerion and SAI are pressing hard to demonstrate economic viability to investors and potential industrial partners, including airframe manufacturers.

Last year, India's billionaire liquor and aviation baron Vijay Mallya bought a "significant" stake in the U.S.-based small aircraft maker Epic Aircraft, due to prospects of an exciting Indian market.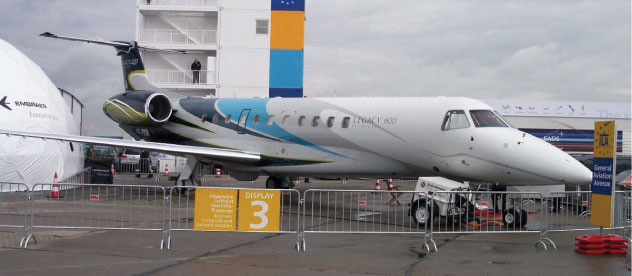 (Above): The Embraer Legacy 600, one of the hot favorites of India's super rich, is a Brazilian business jet derivative of the Embraer ERJ 145 family of commercial jets. Launched in 2000 at the Farnborough Air Show, the Legacy is capable of carrying 16 passengers in comfort for 3,250 km.
---
Sensing a business opportunity, India's largest private sector bank ICICI, for the first time, is looking to offer unique loan schemes to individuals to purchase an aircraft.  

ICICI is working with Aerotech Aerospace Services, a company based in eastern Kolkata that sells small airplanes, including second hand four-seater Cessna 172 in the economical $100,000 range which is worth less than many luxury cars on Indian roads.  

A spokesperson for ICICI bank said: "There is a big opportunity in the small aircraft market in which Aerotech is operating. We are seeking to offer finance for planes via Aerotech and make the loan schemes attractive to our customers.'' 

According to a recent survey by Airports Council International, the Indian civil aviation industry has grown two-fold in the past four years and by 2010 the figures will double again.

Indian airports currently handle close to 100 million passengers every year. 

India's federal Civil Aviation Minister Praful Patel has said that India's air travel industry will need $50 billion in investment in infrastructure over the next decade.  

Patel said the sector, which has seen almost frenetic plane buying and airline launches in the past 4-5 years, would grow by 25-30 percent in the near future. 

As per a projection by Airbus, air travel in India will grow at an average of 7.7 percent annually through 2025, compared with 7.2 percent growth for China and 4.8 percent globally. 

Indian aircraft carriers, both private and state owned, are expected to buy nearly 300 new planes by 2010, valued at $15 billion, and spend another $15 billion in the following decade.  

The government has earmarked investment of almost $9 billion to develop about 100 green field airports under the successful public private participation model. New airports are functional in Hyderabad and Bangalore, while Delhi and Mumbai are being substantially expanded.  

The number of operational Indian airports has grown from 50 in 2004 to 80, with the government targeting more than 500 — that is still way off from U.S. with 5,000 operational airports.  

Aviation infrastructure has not kept up with the sector growth, driven also by many low cost airlines such as Air Deccan, IndiGo, Go and SpiceJet, that compete with rail fares.

This development is not without its critics, who point out that the latest fad for a million-dollar, gas guzzling airborne toy adds to a growing unsavory trend of grotesque, conspicuous consumption — from gaudy weddings to insanely expensive designer gear — that is at sharp dissonance with an appalling lack of rudimentary, essential facilities for even the most basic health care and education in vast swaths of India's hinterland.

Don't expect that to deter the super rich, though – when did they ever give a hoot?