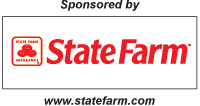 AUTO REVIEW:
Edgy, Provocative: 2009 Ford Flex


Overall, Sally Miller Wyatt was at first quite intrigued and then very impressed with the 2009 Ford Flex.
---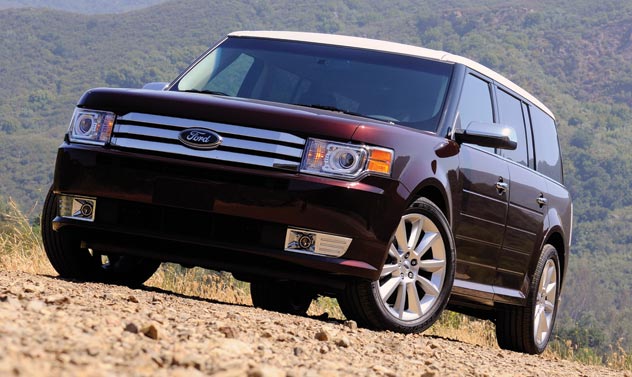 (Above): Exterior view of the 2009 Ford Flex.

---
Looking to add something edgy, provocative and intriguing to your daily drive around town? You absolutely have to check out the all-new Ford Flex.

What a unique car — er — "urban truck" this vehicle turns out to be. Truck? Really? Or is it a station wagon? No, it's not that and it is definitely not a minivan. This vehicle is truly unlike anything else, and yet it seats seven, which makes it a viable candidate for families.

The "urban truck" moniker is not one I've heard before, but it's an award recently presented to the Ford Flex by On Wheels Media, Inc. A panel of 23 judges from newspapers, magazines, broadcast and Internet outlets scrutinized several vehicles, including cars, trucks, SUVs and crossovers, and the Flex beat out such top contenders as the Dodge Ram and the BMW X6. The judges were looking for a vehicle that meets the needs of urban drivers, such as how it handles in tight spaces, how it turns and how it performs on city streets, and the Flex got the nod because it does all that and more.

At first glance, the Flex has an edgy-looking exterior. It has long grooves along the sides and a flat roof with multi-panel vista windows over the rear seats. That roof is colored in either white or silver, and it contrasts sharply with the car's all-black greenhouse windows. The body structure itself is low-ish to the ground and somewhat boxy, but when you peer inside, you see a spacious interior cabin. Upscale details here and there throughout the passenger space, as well as several exciting new technologies — such as Ford SYNC and a refrigerated console — really helps set this vehicle apart.

---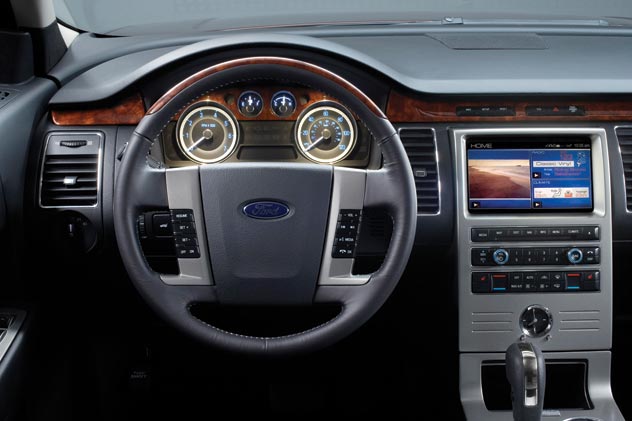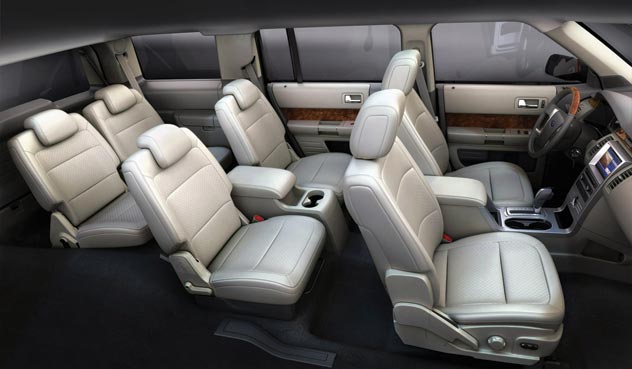 (Above): Interior views of the 2009 Ford Flex.

---
In the interior, you'll find three rows of seats and lots of room to stretch out. Thoughtful details are contemporary in look, and several new technologies are available, including Ford SYNC. It is a voice-activated, hands-free, in-vehicle communication and entertainment system. It even includes 911 Assist and Vehicle Health Reports. SIRIUS radio is also on board, as well as a voice-activated navigation system on an eight-inch touch screen display. When you put the car in reverse, the screen becomes a camera, helping you to see any possible obstacles.

If you love listening to concert-quality music, you're going to like Flex's sound system: It includes 700 watts of power, 5.1 surround sound and 10 speakers.

Another neat feature on board the Flex is the EasyFuel capless fuel filler. Believe it or not, there's no fuel cap here, and the redesigned unit actually reduces the risk of smog-forming vapors being released.

Parents will appreciate the Flex's safety rating: It earned five-star ratings in frontal and for side-impact crash tests from the National Highway Traffic Safety Administration, and a "Top Safety Pick" award from the Insurance Institute for Highway Safety.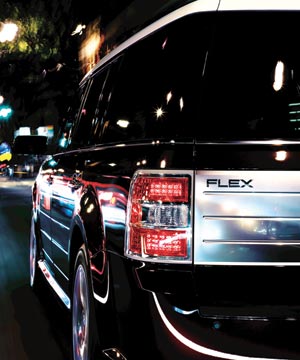 On the road, I really liked the way the Flex handled. For a large-sized car it handled very well, almost without effort. Tight turns are easily managed and it's no problem getting into and out of tight parking spaces. At freeway speed, you'll hardly notice road noise. The Flex's powerful 3.5-liter, V6 engine was smoothly responsive and gas mileage was good.

The second row of captain's seats offered plenty of leg and head room and an interesting center console. Here, an optional refrigerator can be installed in the console to chill sodas and waters.
Overall, I was at first quite intrigued and then very impressed with the Flex. For those parents who need the space to carry kids and cargo, but just can't bring themselves to consider a minivan, the Flex is a great alternative.

Today's Test Drive: 2009 Ford Flex

Base Price: $36,555

Price as tested: $43,820

Engine: 3.5-liter V6

Transmission: Six-speed automatic

Horsepower: 262hp

Torque (lb.-ft): 232 lb.-ft

Mileage: 16/city, 22/hwy.