SUBCONTINENT:
Hunt for Energy: China Edges India


India and China, both with vast pools people eager for economic development, are hungry for energy, and India's giant neighbor appears to have an edge in the hunt for energy, writes Siddharth Srivastava.

---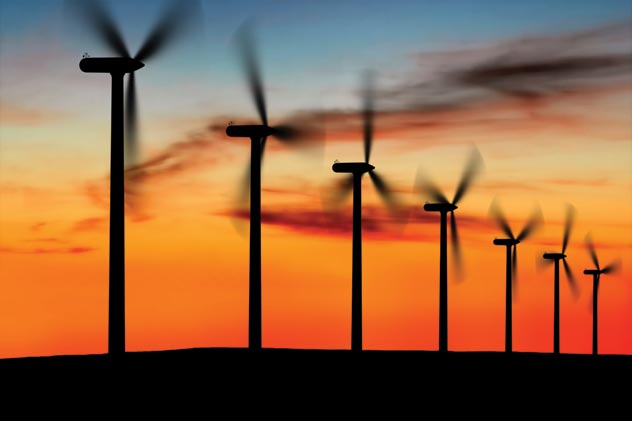 ---
Given rapid growth, India and China are energy deficit nations that also compete aggressively for energy sources around the world.

Recent developments indicate that apart from a host of parameters that range from Olympic medals to quality infrastructure where India's giant neighbor has overtaken it handily, China is moving rapidly ahead in its quest for energy security as well.

For one, India, Asia's wind energy giant is set to be toppled by China.

Unlike in solar power, India has been making rapid strides in enhancing wind power capacity.

But its position in wind generation is going to be lost to China which also has been making big moves according to a recent report, "Wind Power Opportunities in Emerging Markets" by analysts RNCOS.

India possesses the fourth largest wind installed capacity in the world and ranks highest in the developing world and Asia.

Wind energy in India has been growing at 26 percent since 2001 with installed capacity reported at 8,757 MW as of March 2008. During 2005-2008 wind energy parks generated 5121 MW.

A capacity addition of 10,500 MW from wind power is being targeted for the 11th Plan Period, 2007-2012.

The growth is attributed to the enabling framework through state-specific obligations and supporting feed-in tariffs following the Electricity Act, 2003.

Government incentives include concessions in import duty for wind electricity generator systems, excise duty exemption, 10-year tax holiday, benefit of accelerated depreciation and terms loan from Indian Renewable Energy Development Agency.

Preferential tariff is in place for wind power in potential states. Financial support is being extended for demonstration wind farm projects for potential commercial development.

However, as has been in other sectors, what India does, China seems to do better.

The Chinese one-party system has played a role in wind energy as well, as reforms can be easily pushed along with land acquisition for wind farms.

The Chinese wind power installation has posted a 127 percent growth by the end of 2007.

In 2003, the National Development and Reform Commission commercialized the wind industry through massive concession programs.

Later in 2006, a Renewable Energy Law established legal guarantees, policy directions and mandated buying of 70 percent of components from domestic turbine market that also reduced prices.

Chinese manufacturers have now grabbed 50 percent of market earlier dominated by foreign players.

The Chinese government, in collaboration with private firms, using computer modeling and satellite data, is assessing wind resource on its 10, 000km long coast line from Fujian to Shandong.

Chinese regulation stipulates that the share of non-hydro renewable be 1 percent of the total power generation by 2010 and 3 percent by 2020.

The chips are however down for both the nations as far as solar energy is concerned.

There are indications that, like in China, the global recession, fears of overcapacity, absence of liquidity, declining demand is impacting solar photovoltaic plans in India.

Latest expert estimates suggest that the grim global situation has meant that chip consumers (including solar), semiconductor fab (or chip-making units) spending is down by almost 30 percent, thus delaying proposed overall investments to the tune of Rs 1 trillion, in India.

China's impressive track record in accessing energy sources in foreign locations, however, continues.

China has beaten India to sign a 30-year agreement to import natural gas from fields located in Myanmar offshore where India's state-controlled firms have a 25 percent ownership.

Over the past few months Indian ministers, including power and petroleum, as well as senior officials have been visiting Myanmar to push India's case.

However, as matters stand last month China's state oil and gas firm China National Petroleum Corp signed a gas sales agreement with South Korea's Daewoo International to buy gas from the Shwe field in A-1 offshore block and adjoining A-3 block.

Daewoo is the operator in the two blocks with 51 percent stake while India's explorer Oil & Natural Gas Corp has 17 percent and gas utility GAIL 8.5 percent.

There if of course reason for Yangon's preference for China.

Latest official figures show that foreign investment in military-ruled Myanmar almost doubled in the first 10 months of 2008, with the biggest contributor from Chinese-backed mining projects.

Between January and October 2008, China invested $855 million in Myanmar's mining sector, making up most of the $975 million total foreign investment, according to Myanmar's ministry of National Planning and Economic Development.

Indeed, so far, in the rivalry between Indian and Chinese firms for prime oil and gas properties overseas, the latter have largely been victorious.

New Delhi has been emboldened by state explorer Oil & Natural Gas Corps successful acquisition of Britain's Imperial Energy with assets in Russia, in which China is reported to have shown interest.

However, it is Chinese firms that have mostly scored over India.

In September, Sinopec beat ONGC to acquire Canadian Tanganyika Oil. ONGC lost out on Canadian firm Encana's properties in Ecuador to a Chinese consortium.

ONGC has also lost Canadian PetroKazakhstan to CNPC. In Angola again, it lost out on BP-operated Block 18 when the African nation preferred China.

To New Delhi's chagrin, Beijing has expressed interest in the Iran-Pakistan-India pipeline too, saying that it is open to the pipeline being re-routed from Pakistan to China should India back out due to strategic and security concerns.

Indeed, the specter of China will continue to haunt India as both nations hunt for energy sources.

---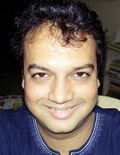 Siddharth Srivastava is India correspondent for Siliconeer. He lives in New Delhi.
---