SUBCONTINENT
Coal Power: India's Challenge


Coal use is driving up India's carbon emissions at a time when the world is talking about reining in global warming, writes Priyanka Bhardwaj.
---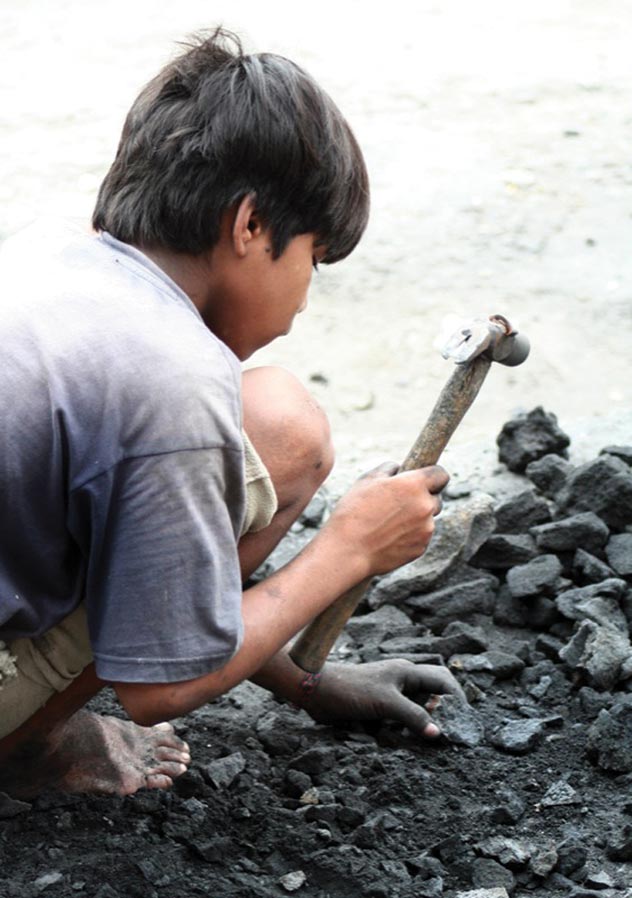 ---
With the rest of the world talking about reining in carbon dioxide emissions and another Kyoto-style emission reductions plan, India appears to be going the other way.

India's carbon emissions are rising, and rising fast because it is a big coal user. India gets over 51 percent of its primary energy from coal, making it the fourth-highest coal user (on a percentage basis) in the world.

Given the energy mix, high ash content in domestic coal and reliance on fossil fuels, India's CO2 emissions have doubled from under 300 million metric tons of carbon to over 625 mmtc in 1991 to nearly 1,300 mmtc in 2006.

Though America and China remain by far the biggest emitters it is apparent that India's contribution continues to grow at a fast pace.

A comparative situation shows the importance of coal-driven power in India even as other sources lag.

India is looking to achieve 10 percent of the total installed power generating capacity by 2012 from renewable energy sources (hydro, biomass, solar and wind) from the present under 8 percent.

Currently, nuclear power contributes only 2.5 percent of India's power output.

Thus, it is unlikely that the India will agree to any mandatory emission caps in the post-Kyoto Protocol agreements that are being debated that have pitted growth versus environment concerns.

India also has reason not to buckle under the intense Western pressure including actions such as carbon tax.

Primacy of Coal

The primacy of coal will not change in a hurry as the total Indian coal reserves are enough to fulfill India's needs for the next 100 years, which also means clean coal technologies need to be sustained.

Coal is the most abundant fossil fuel in India, with hard coal reserves around 246 billion metric tons, of which 92 billion metric tons are proven unlike oil and gas that need to be imported in large quantities.

Hard coal production has increased from nearly 300 million metric tons in 1997 to nearly 400 mt in 2005. At the same time consumption has risen from over 300 mt in 1997 to over 430 mt in 2005.

India's demand for coal has been estimated to rise from 391 mt in 2002 to 758 mt in 2030 — only China's demand for coal is expected to be more than India's.

The power sector is the main consumer — presently around 69 percent of India's electricity is generated from over 80 coal-fired thermal plants.

India has said that it needs 1 billion metric tons of coal in the next six to seven years as coal-based plants are expected to meet over 50 percent of India's electricity needs up 2015.

---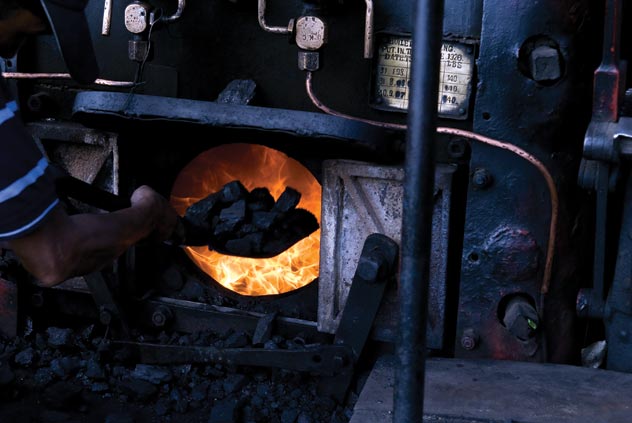 ---
Clean Coal Push

Experts in India thus recognize that a sustainable growth trajectory needs an efficient coal power infrastructure; Indian firms and the government are gearing towards newer means.

"India and China as developing and emerging economies will certainly agree to mitigate a high emissions course to growth and development, both in rural and urban areas," India's climate change envoy Shyam Saran has said.

"India will look to underline its path of sustainable development. The country will seek collaborative efforts with the developed world on subjects such as clean coal initiatives, carbon capture and solar energy," he added.

Most Indian power plants are known to operate at under-30 percent efficiency levels, relying on sub-critical pulverized coal, or PC technology.

According to experts, an efficiency level of 45 percent would mean a reduction of carbon emission by nearly 200 million metric tons. The use of super-critical PC plants could further reduce carbon emissions by 1 billion metric tons by 2005-25.

Experts say that over the next 20 years India will look at improvements that will comprise the following: super-critical PC; fluidized bed combustion; and integrated gasification combined cycle, or IGCC, technologies, applied to imported coal or suited for high-ash content Indian coal.

Private sector Reliance Industries Limited has also proposed a fiscal regime favorable to the producers of coal bed methane as the technology remains largely untested in India. Indian authorities have found the coal gasification technology a lot more cost effective and hence there is some more enthusiasm on this front.

Power equipment maker Bharat Heavy Electricals Limited has developed the coal-fuelled IGCC technology.

Lately, France has been helping Indian efforts in clean coal technology. Foreign firms such as Areva and also Alstom are involved.

India has proposed the establishment of technology innovation centers on a global scale to spread CCT.

The state-owned National Thermal Power Corp, the operator of the majority of coal fired power plants, has initiated the process of acquiring key technology.

Meanwhile, the country's first supercritical PC power plant is approaching completion and various other supercritical projects are being developed.

These include a number of 4000 MW Ultra Mega Power Projects.

Several forms of fluidized bed combustion technology are being established

Indian companies have, however, not been to enthusiastic about carbon capture and storage, saying it is too premature to be considered viable.

Most experts, however, agree that there is still a long way to go for India to implement CCT.