RECIPE:
Healthy Sweet Treat: Gulab Sandesh Cake


Grandma's favorite, a cake that's delicious yet healthy from the kitchen of Sudha Gupta.
---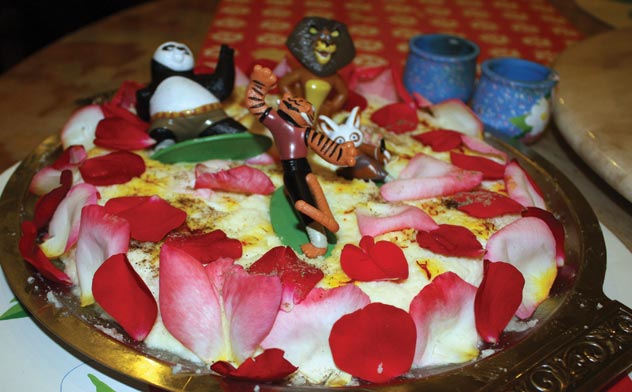 (Above): Kadhai Paneer [SILICONEER photo]

---
Ingredients

For paneer

Medium size box of Half and half milk

1/4 cup lemon juice


For sandesh

3/4 cup sugar

Pinch of saffron

1 tsp cardamom powder

1 tsp rose water (available in Indian store)

1 tsp clarified butter (ghee)


For decoration
1 red rose

1 yellow rose (optional)

4-5 small toys (optional)e)

Method:

Boil milk in a pan. When milk reaches boiling, add lemon juice and stir well. Keep aside for 15 minutes.

Sieve the mixture using a porous thin cloth. Drain water completely, leaving only the paneer.

Pour the paneer in a pan and add sugar. Mix well and cook for about ten minutes in medium heat. Add saffron, cardamom powder and rose water. Mix well.

Grease a plate with 1 tea spoon ghee, add the paneer mix on it shaping it like a round cake. Refrigerate for an hour and decorate with rose leaves and toys.