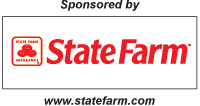 AUTO REVIEW:
Old Favorite Revived: 2009 Dodge Challenger


Dodge has deftly managed to revive an old favorite and packed with latest safety features and conveniences, writes Sally Miller Wyatt.
---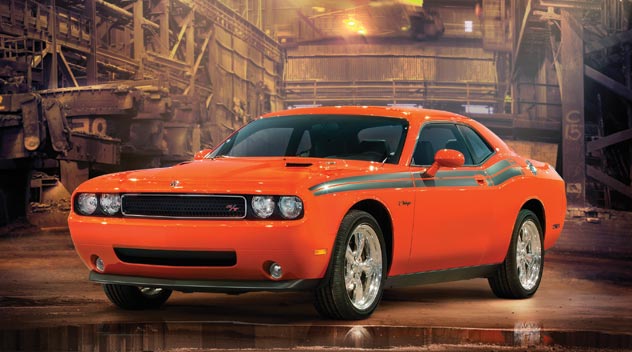 (Above): Exterior view of the 2009 Dodge Challenger.

---
Some test cars are so much fun I just don't want to give them back.

That's how I felt about the 2009 Dodge Challenger R/T we had recently. What a great time we had tooling around town in this reiteration of an old favorite!

At one point it did occur to me that there are cars for those who love to attract attention, and this is one. All week long people would stare, wave and point as we drove around town. We even had a truck driver on the freeway slow down enough to grab our attention so he could gesture a thumbs up.

Maybe that's because this popular car of the past returns after a 30-plus year hiatus. The 2009 version is so reminiscent in appearance of the muscle cars of the '70s it must certainly be twanging a lot of hearts among the gray-haired set. Dodge brought the Challenger back for the 2008 model year and they flew right out of the showrooms, yes, in spite of the current economy. For 2009, the line-up adds three models: the new SE and the R/T and a high-performance SRT8.

Our test car was the R/T, complete with a HEMI engine and, let me tell you, that made the experience even more enjoyable. We pressed the speed limits a bit when we opened up the 5.7-liter V8 engine — with its 370 horsepower and 398-pound feet of torque — on a short dash up I-505. I almost couldn't believe how smoothly and effortlessly the Challenger took off, and if I hadn't been looking at the speedometer, I would not have guessed we were going that fast, especially based on how quiet the ride was. It was exhilarating! Feeling a little guilty about all that power? The HEMI uses a multiple displacement feature that turns off cylinders to save fuel, so the EPA ratings are 16 mpg for city driving and 23 mpg for highway driving.

---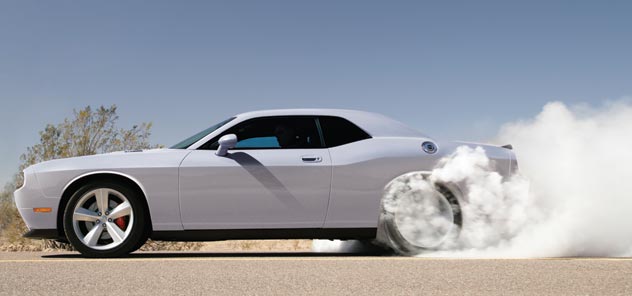 (Above): Exterior view of the 2009 Dodge Challenger.

---
If you don't want all the power that comes with the HEMI's 5.7-liter V-8, you can still enjoy plenty of ponies with the SE's 3.5-liter V6, which has a MSRP of $21,800.

The 2009 Dodge Challenger is a big car, make no mistake. Although it is a two-door coupe, the dimensions of this car make a big statement. The front hood is long, and it did take a while for me to get my bearings, especially since I'm a shorter driver.

The interior — especially for the driver and front seat passenger — is generously sized. The rear seat cushions are wide and accommodating and there is a fair amount of leg room here. To be honest, though, getting into and out of the rear seat is not easy, and is best accomplished from the passenger side and with the outstretched hand of a friend. Forget getting in and out of here with any measure of elegance if you're wearing a skirt. Unclipping kids from infant seats may require the flexibility of a gymnast, too.

---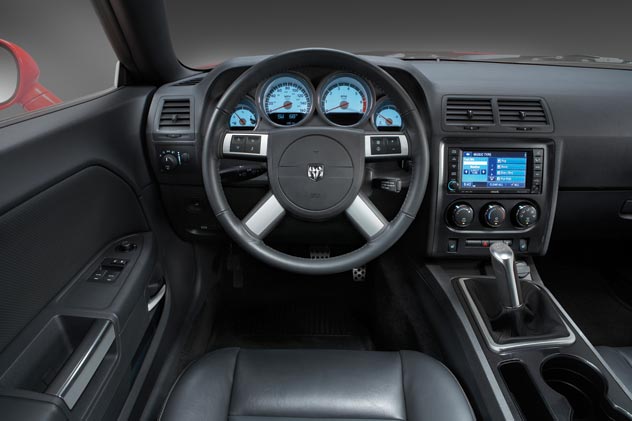 (Above): Interior view of the 2009 Dodge Challenger.

---
The Challenger may be new, but it shares many parts and structures with the Chrysler 300 and the Dodge Charger.

Safety features on board the Challenger include advanced multi-stage air bags for front passengers and a side curtain air bags for front and rear passengers. Electronic Stability, Traction Control and anti-lock four-wheel disc brakes, along with a performance steering and performance suspension, are also included.

Standard conveniences included keyless remote entry, cruise control, power trunk lid release, air conditioning, an AM/FM/CD/MP3 radio, a rear seat that folds in a 60/40 split, tilt/telescope steering wheel, and eight-way power driver seat. Our test car also came with SIRIUS radio, which was an option.

---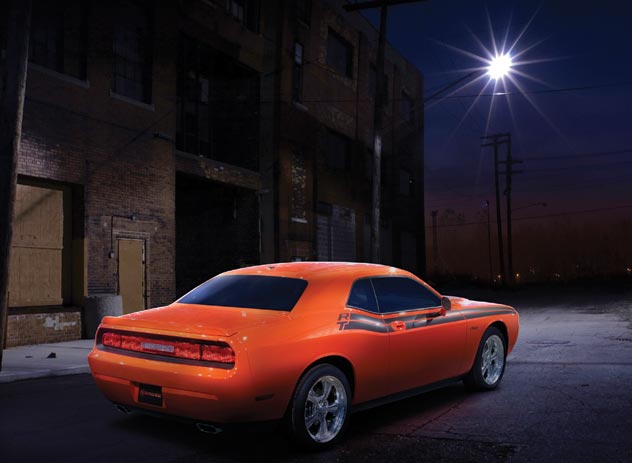 (Above): Exterior view of the 2009 Dodge Challenger.

---
The 2009 Dodge Challenger was a lot of fun to drive, and it did cause quite a stir which can easily go to your head. With this Challenger, Dodge has deftly managed to revive an old favorite that is packed with all the latest in safety features and conveniences. Now, all that wraps up into a nice, big package.

Today's Test Drive
2009 Dodge Challenger R/T

Base Price: $29,230
Price as Tested: $30,190
Engine: 5.7-liter, HEMI V8
Horsepower: 370
Torque: 398
Transmission: five-speed automatic
Mileage: 16/city, 23/highway