SUBCONTINENT:
Obama Fatigue?
Dismay in India


Notwithstanding his stratospheric popularity in the U.S., U.S. President Barack Obama seems to have hit a pothole in relations with India, in contrast with his predecessor George W. Bush, writes Siddharth Srivastava.

---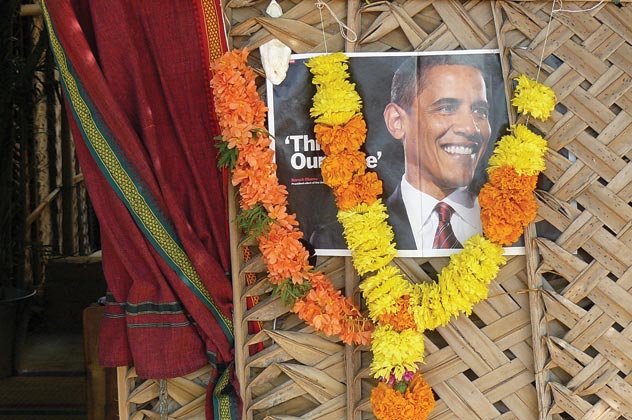 (Above): As it did in the U.S., President Barack Obama's election drew an outpouring of public jubilation in India. However, Obama's South Asia policy has left India's policy makers underwhelmed.
---
India is not happy with the way the U.S. administration under President Barack Obama is shaping its policy towards the South Asian region.

It is not just one or two matters that have vexed New Delhi, even as Obama grapples with American domestic issues like to recession and the economic downturn as he also deals with global terror routed from Pakistan and Afghanistan.

Over the last few months, it is apparent that some of the Indo-U.S. closeness enjoyed under his Republican predecessor George W Bush, instrumental in pushing the civilian nuclear deal, is dissipating under Democrat Obama.

Some observers say that under Bush, Washington was more concerned about propping up India as a counterweight to China in the region due to which Pakistan was sidelined despite being a long-time partner of America.

Under Bush, the "war on terror" had taken the mistaken path of eliminating the "evil" Saddam Hussein regime in Iraq.

However, with Obama, the focus is back on unraveling the roots of Jehadi terror in Pakistan and Afghanistan, with Islamabad as an ally in this fight.

Thus, India has been particularly irked by the Obama administration's big military and civilian aid package over the next five years to Pakistan to fight terrorism.

India has always been concerned that the arms and money can easily be deployed against India.

Another indication of Washington's leanings was when the Obama administration agreed to substitute the word "India" for "neighbor" while ensuring a commitment that Pakistan does not to misuse the largesse.

While this may seem a trivial amendment, it rings in the message about changing equations under a new power structure.

---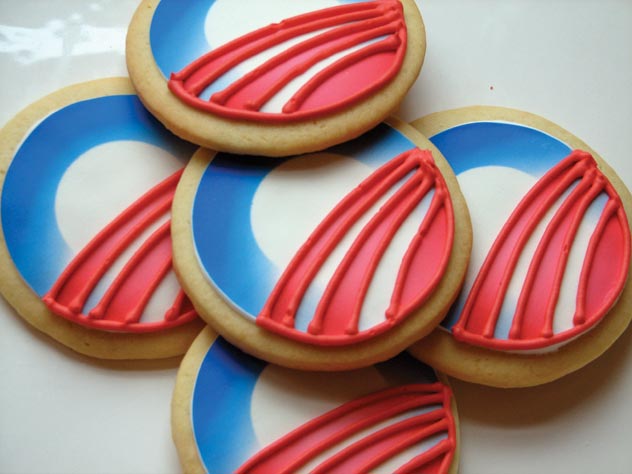 ---
Similarly, India, which is keen to emerge as a major tourist destination, is not at all happy about the recent American embassy's advisory to U.S. citizens not to travel to India due to threats by terrorists.

India has also not taken too kindly to Undersecretary of State William Burns' comments on conflict-torn Kashmir, where state elections have been successfully held and widely recognized as free and fair.

Endorsing the stand of Pakistan and separatists (who want to secede), Burns, on a visit to India last week, said that the "wishes" of the people of the state need to be considered to resolve the issues.

Washington has also made it apparent that it would want to pursue its policy of non-proliferation aggressively, including the ratification of CTBT.

India considers treaties such as NPT and CTBT as biased in favor of nuclear weapons states like Britain, France, China and Russia besides America.

India is willing to be on board, provided "elite" nations too agree not to stock pile and test nuclear weapons.

Bush had circumvented NPT and CTBT in order to push India's case as the "nuclear exception" that makes it eligible to access international atomic knowhow to generate electricity.

Another ticklish issue is outsourcing.

Last month, Obama spoke about the need to reform America's tax code that alarmed India's export oriented software sector that generates the bulk of its business from America.

Obama's tax proposal is being seen as anti-India.

Rejecting the existing tax code, Obama said, "It's a tax code that says you should pay lower taxes if you create a job in Bangalore, India, than if you create one in Buffalo, New York."

Obama's stimulus plans for the U.S. economy thus makes it increasingly difficult for U.S. companies to hire foreigners on temporary skilled worker permits and visas, availed by Indian software professionals to work on-site in America.

Obama protectionist intentions are also making it harder for U.S. companies that send jobs overseas to get tax benefits, though observers say that cost savings due to outsourcing will continue to draw them.

There is, however, one legacy of the erstwhile George Bush administration that looks set to continue — defense.

This also underlines the fact that Washington will pursue decisions that obviously benefit American business.

In March, the Obama administration approved a $2 billion sale to India of eight Boeing Co P-8I maritime patrol aircraft, the biggest U.S. arms sale to India to date.

The State Department said in a statement that it cleared the direct commercial sale having factored in "political, military, economic, human rights and arms control considerations."
Observers also believe that another Bush legacy, apart from defense, that should endure is nuclear business, despite the noises about NPT and CTBT.

It has been a slow and arduous path to the removal of the three and a half decade international nuclear trade embargo on India, since the process began in July 2005 when India and the U.S. signed a landmark agreement.

India is now looking to import at least eight new nuclear reactors by 2012. About 5-7 sites for big nuclear power plants are being blueprinted to execute nuclear capacity additions by 2020.

American businesses have estimated a foreign direct investment of over $100 billion in India's nuclear power sector, over the next decade, with several U.S. firms looking to win contracts.

There appears little doubt that the strategic depth of Indo-U.S. relations is set to be different under Obama.

The Obama administration's approach to South Asia differs from Bush in two main areas—in continuing the war against terror, Obama is willing to engage Pakistan in ways that may miff India, and on the broader issue of nuclear nonproliferation his administration is willing to take a more traditional position favored by the U.S. foreign policy establishment where nuclear non proliferation continues to be a priority in U.S. foreign policy, and here Obama is less inclined to turn a blind eye to India's perceived transgressions.

That said, there is a phenomenally wide array of issues on which India and the U.S. have common ground, and that will likely be a useful buffer against these irritants causing any real harm to Indo-U.S. ties.

---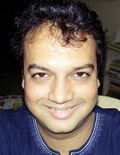 Siddharth Srivastava is India correspondent for Siliconeer. He lives in New Delhi.
---