EDUCATION:
A Beacon of Modernity: Aligarh University


India's Aligarh Muslim University, which pioneered modern Western university education among Muslims in the British era, evokes a romance of a different nature — the love of education, tradition and something else, writes Ras H. Siddiqui.

---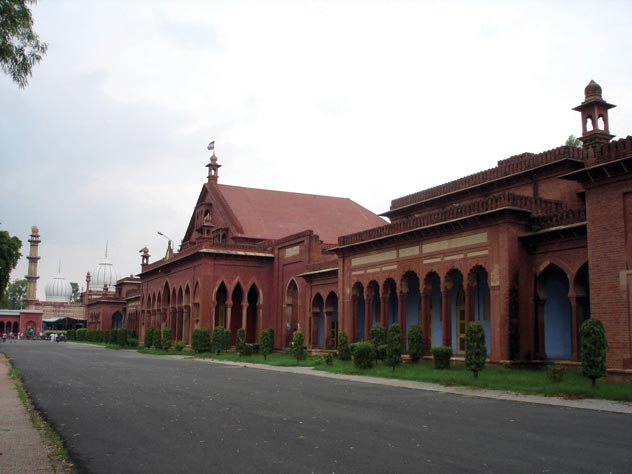 (Above): AMU Campus. (Below): A sketch of Sir Syed Ahmed Khan.
---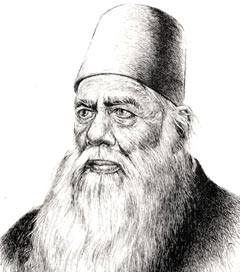 The city of Aligarh in Uttar Pradesh, India, may not be much to look at in comparison with cities in its neighborhood. Delhi, Agra and a bit further out, Jaipur, always seem to steal the limelight, and for good reason. Tourists from all over the world visit this trio of cities for their historical significance and absolutely enchanting landmarks. The Taj Mahal in Agra alone attracts hundreds of thousands of people from just about every corner of the globe as they come to gaze at a monument to love that finds no parallel.

But if you are driving from Delhi to Agra, you may also want to stop in on the way and visit the campus of Aligarh Muslim University, where the romance is of a different nature — the love of education, tradition and something else. That something else is what should bring AMU back into the media limelight today because India itself just may have within its geographical boundary the answer to some of the current difficulties facing the world.

AMU owes a great deal to its founder, Sir Syed Ahmed Khan (1817-1898), a scion of a wealthy family of Mughal nobility. But if there is something such as "a revolution from the top," Syed Ahmed Khan certainly proved it possible. From a displaced ruling minority, India's Muslims had taken the easiest path of all: cultural implosion. Exploring the reasons for British supremacy from the year 1857 (famous for the failed Indian rebellion or the Sepoy Mutiny), the Indian Muslim community was awakened when Sir Syed's critique called Asbab-e-Baghawat-e-Hind (Reasons for the Indian Mutiny) was published, which tried to put the issues that caused the rebellion into perspective. Maybe it was not just his criticism of the new British rulers but additionally his "if you can't beat them, join them" approach that won Sir Syed very few friends initially from his community.

In any case, his idea and message to his Muslims was unique. He stressed the need for a modern scientific education and a window into the era of rationalism that British universities at the time were deeply involved with. Unfortunately for him, his own community at the time was busy blaming their defeat and predicament on divine retribution and sought refuge in religious orthodoxy.

Some eventually listened to him and aided him in his effort leading to the building of the Mohammedan Anglo-Oriental College in Aligarh which later became the full fledged university AMU, originally catering exclusively to the Muslim community but eventually becoming more open to all in India.

One can argue that it is quite a stretch to label co-operation with the ruling British at the time as something revolutionary, but one has to know where the Indian Muslim community of the time stood. Just getting his community to listen was a monumental task in itself, and if one looks back today at how that community has benefitted from his legacy, the vast contribution of AMU to thousands of Indians, Pakistanis and Bangladeshis is better understood.

Siliconeer took on the task of contacting a few of the thousands of AMU alumni in the U.S. and asked them a question or two. The main reason for doing so is the fact that graduates of this respected institution are very passionate about their alma mater and social activism and contribution to the community is one of the hallmarks of the Aligarh spirit. So let us hear from a few of them:

---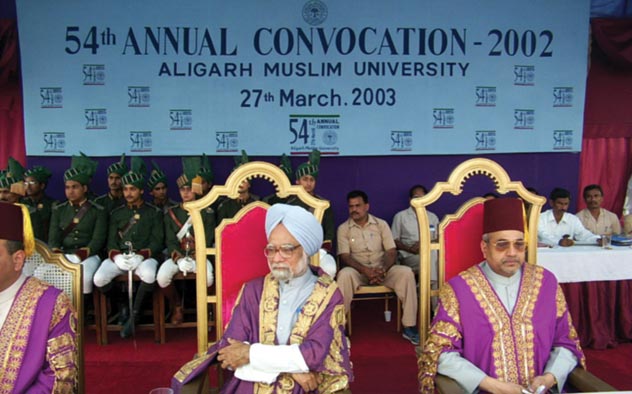 (Above): Indian Prime Minister Manmohan Singh at the AMU Convocation.
---
Dr. Tasneema Ghazi, Chicago, Ill.; Educator and Social Worker.

How would you describe your days at AMU and how has that university helped to shape the person that you are today?

Coming from a traditionally educated zamindar (landowning) family, I was the first female to join the college. The sense of freedom away from the watchful eyes of my elders was refreshing and sweet. Yet the college environment reminded me of immense responsibility which came along with the freedom. My teachers and professors and, of course, senior girls guided me through the process by holding my hands at every step.

When I joined the university after graduation it was a different experience. Life at the university during first and second year of the masters program at the (English department was quite restricted for a female. Especially for me, as I was still wearing my burqah and did not have the permission from my father to leave the boarding area except for classes. However, I had a great sense of achievement and accomplishment. I learned how to act and react in a co-educational setting. It gave me confidence and maturity. The sense of belonging to a great institution like Aligarh Muslim University is very gratifying and unique. It is still the most cherished experience of my entire life.

Aligarh educated me, gave me a relentless desire to excel and serve, it gave me my best friends and the excellent loving teachers. It taught me how to face the challenges of life and feel happy and confident. It instilled the love of humanity in my heart. Everything I do and every goal I achieve even today has a deep connection to my life in Aligarh . Whether it was graduation from Harvard, my studies at the University of Minnesota or my professional life as a University professor and founder of a unique institution, Iqra Foundation, I say from the bottom of my heart, Thank you, Aligarh!

---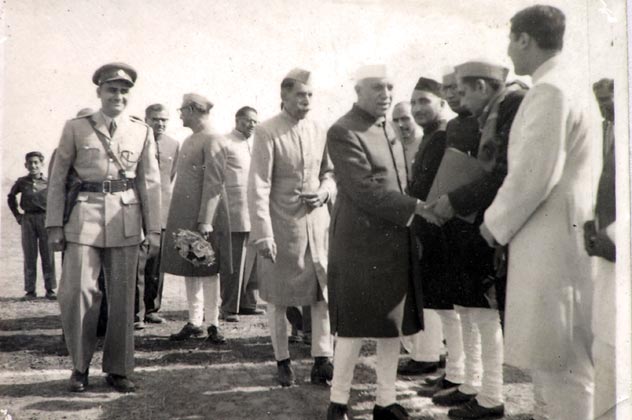 (Above): India's first Prime Minister Pandit Jawaharlal Nehru with AMU staff.
---
Umar Farooq, Atlanta, Ga. Retired Civil Engineer.

What years were you at AMU and what do you feel is the most valuable asset that you left with from that place of learning as you look back today?

My stay at Aligarh was from early '50s to mid '60s. I started in Aligarh at M.U. High School and after high school I continued my education at AMU and left Aligarh University with a bachelor's degree in civil engineering. I believe very strongly that what I am today is because of Aligarh .

My grooming in early stages of my life at this great institution of learning taught me good moral values and social skills. Aligarh Muslim University besides providing modern education also provides environment and opportunities for the overall development of one's personality. I consider myself fortunate enough and thank my parents for sending me to Aligarh and giving me this gift of life.

Shachindra Nath, San Francisco Bay Area. Senior manager.

What is your current profession? You are a second generation Alig. How would you describe your AMU educational experience and what impact has Aligarh had on your family?

I am currently working in Oracle USA headquarters in Redwood Shores, Calif., as a senior manager for fusion product development. My parents sent me to AMU not just for its academic excellence but for other numerous reasons, too. They wanted me to understand diverse culture, religion and to make me a balanced human being. These qualities are very important if you are an Indian. I am fortunate and honored to have received my education from AMU. It is a very diverse campus. I learnt different cultural values, respect for individual thoughts, religious tolerance and of course got a top class education. AMU has become a very distinctive part of my life. It was the best gift my father gave to me (by sending me to AMU). I made wonderful friends of different backgrounds and became a balanced person. We are socially and culturally involved with our AMU friends and feel great in their company. Sir Syed Ahmed Khan, the AMU founder, had a vision for providing education to the depressed classes. I wish to continue to work to fulfill his vision and work towards the betterment for the depressed classes.

Dr. Shaheer Khan, San Francisco Bay Area, Calif. Scientist and community motivator.

What can you tell us about the Aligarh Education Endowment Fund and how many students do you estimate to have benefited from this fund in India to date?

The Aligarh Education Endowment Fund is a non-profit, secular, non-partisan, and non-political organization, under Section 501(c) (3) of IRS , to serve the educational needs of the underprivileged communities in India . AEEF has been established for the enhancement and modernization of education, and improvement of educational opportunities for the underprivileged sections of the Indian society, especially the Muslims. This should result, in the long run, in economically uplifting these groups and helping them to become productive members of the Indian society and contributors to national prosperity. AEEF has launched a broad variety of educational projects, ranging from primary school to post-graduate levels, including professional areas, in partnership with other non-profit organizations to create educational opportunities for minority communities in India. These programs will inspire the next generation of these communities to achieve self-esteem and self-reliance through education and will accelerate the flow of the young generation into the economic mainstream.

AEEF's goal is not only to turn out qualified professionals for jobs, but also to inculcate in our people the ability to understand new and emerging problems, and to think analytically and creatively for their solutions. For these people to attain their proper status in the world, we must produce intellectual leaders.

Details about AEEF could be found on their Web site: www.aeef.net or by calling (650) 969-AEEF

---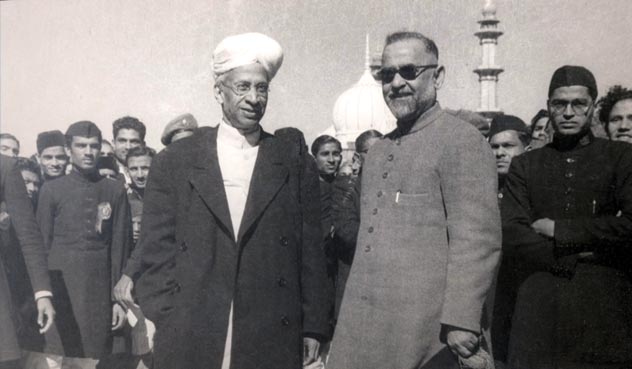 (Above): President Radhakrishnan and Dr. Zakir Husain with AMU Students.
---
Dr. Steven Poulos, Berkeley, Calif. Educator.

How did you come to attend AMU and what can you share with our readers about just one area in which you think that Sir Syed's vision could benefit the world today?

I was a Ph.D. student at the University of Chicago in Hindi and Urdu. When I went to India to do dissertation research I really didn't have a well-formed plan.

Today students are much better prepared and organized to begin their research abroad but in my day I had a vague idea; financial support from Chicago and I went off to India.

Two of my fellow graduate students were in Aligarh at the time and when I arrived in India it was around the Christmas and New Year break so I went to visit them before embarking on my project. I met Zeba and Munibur Rahman who made me welcome in their home; Asghar Wajahat who was a graduate student in the Hindi Department immediately became a very close friend; and K.P. Singh who was a junior lecturer in the Hindi Department at the time but who was the only faculty member around who was committed to the study of contemporary literature provided guidance. Most other faculty dealt with early periods in literature. I stayed in Aligarh for about 20 months."

Sir Syed was a product of his class background and of the conditions of the time. That he was forward looking in many ways on behalf of the North Indian Muslim community was quite a break with others of similar background. Much of what he wanted to accomplish has been accomplished so I wouldn't list those ideas as those of future concern (English medium education as well as Urdu medium education; education for the masses, an idea which he moved to over time; education at the highest levels and not simply enough to provide services to the British; education as a leveler between Muslims of different regional as well as class backgrounds and more).

However one of Sir Syed's cardinal concerns was with the quality of education. That is something that we not only need to see continually stressed in higher education but Aligarh alumni in particular are only too aware of a serious decline in the quality of education and the environment for education over the years. The need to improve standards at all levels up to and including the post-graduate level if AMU graduates as well as other products of North Indian institutions are to successfully compete on the national and world stage is essential.

Dr. A. Abdullah, Washington, D.C. Entrepreneur and poet.

If you could pinpoint something that is really unique about AMU which may not be found at other centers of education, what would it be?

In addition to imparting knowledge and awarding degrees, AMU teaches life. It is a learning center, a home, a fraternity club, a cultural center and a training center all in one. Students coming from variety of backgrounds become Aligarian - a distinctive identity. They are identified by their mannerisms and sense of humor. Generally, they are also involved in improving the conditions of the communities in which they live.

---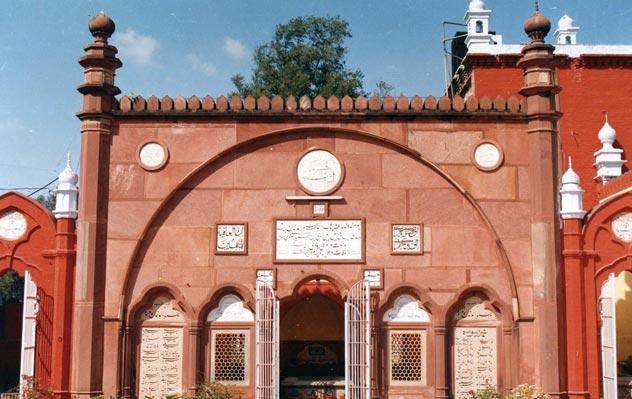 (Above): Sir Syed's tomb.
---
Concluding Thoughts. This article does gloss over some negatives that have possibly emerged from Sir Syed's thinking, and the reason for that can be explained in the plight of British India's Muslim population of the time. What one cannot blame Sir Syed for is the fallout since and the use of his thinking by some in subsequent generations.

The same can be said for the India's Darul Uloom Deoband, since a small minority of claimants to its own legacy has given their original place of education a bad name. Sir Syed was and will always be remembered as a pragmatist. He succeeded in educating a community that had refused and resented Western scientific education at the time and found refuge in a non-thinking religious practice (Does that ring a bell today?).

So to conclude, let us revisit an apocryphal incident associated with Sir Syed which has been passed on for generations. While raising funds for his college Sir Syed received a sum from women of possibly ill repute. Some in his group of advisors objected to acceptance of such funds to construct a unique Muslim place of learning. Sir Syed, the pragmatist that he was, responded that the money would be used to construct restrooms since no place can do without them.

India today has within its geography many historical jewels and Aligarh Muslim University is certainly one of them.

(In fond memory of the author's late father Abdul Hafiz Siddiqui, AMU Class of 1943-44, and the place that he loved).

---

Ras Hafiz Siddiqui is a South Asian American writer who lives in Sacramento, Calif.
---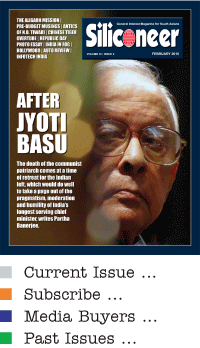 Click here to read the Current Issue in PDF Format
COVER STORY
Jyoti Basu and Indian Left:
Mixed Past, Grim Future
The Indian left has failed to learn from the pragmatism and humility of communist titan Jyoti Basu, writes Partha Banerjee.
EDUCATION
A Beacon of Modernity:
Aligarh University
Aligarh Muslim University evokes a romance of a different nature — the love of education, tradition and something else, writes Ras H. Siddiqui.
DEVELOPMENT
Mind the Gap:
Pre-Budget Musings
India's budget must take up the challenge to make the process of development inclusive so that the gap between the rich and poor decreases, writes Sandeep Pandey.
OTHER STORIES

EDITORIAL: Indian Left After Jyoti Basu
NEWS DIARY: January
SUBCONTINENT: The Antics of N.D. Tiwari
SUBCONTINENT: Save the Tiger
RECIPE: Malai Chicken Tikka
HEALTH CARE: Battling H1N1
SUBCONTINENT: Battling India's Fog
COMMUNITY: India Republic Day Essay
AUTO REVIEW: 2010 Toyota Camry LE
BOLLYWOOD: Film Review: Veer
BOLLYWOOD: Guftugu
TAMIL FILM: Aayirathil Oruvan
BUSINESS: News in Brief
COMMUNITY: News Briefs
INFOTECH INDIA: Tech Briefs
HOROSCOPE: February
---
ENTERTAINMENT

2009 IIFA Awards, Macau
A Siliconeer Exclusive Photo Essay
---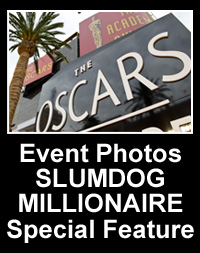 ENTERTAINMENT

81st Annual Academy Awards
A Siliconeer Exclusive Photo Essay
---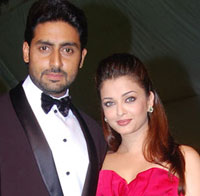 ENTERTAINMENT

IIFA Awards 2008
A Siliconeer Exclusive Photo Essay
---