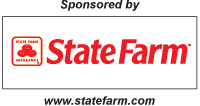 AUTO REVIEW:
Small and Efficient: 2012 Toyota Yaris


In these difficult times when every dollar counts, if your family is small, the Yaris is a good choice with the right amount of everything, writes our automotive editor Sally Miller Wyatt.

---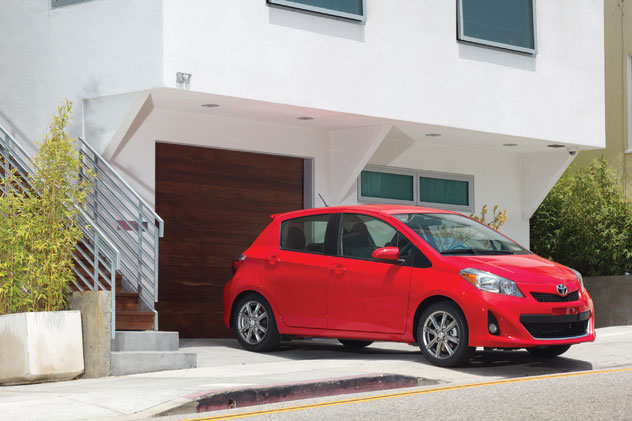 (Above): Exterior view of the 2012 Toyota Yaris.

---
Subcompact cars are getting a lot of attention these days not only because of fuel prices, but because of the price of things overall. If your family situation can handle a subcompact – meaning you either have no children or they are small – there are quite a few choices that will offer budget-friendly options. The 2012 Toyota Yaris is among them, and for this model year the car has received a total makeover.

The new design starts with a longer and lower wheelbase. The additional two inches in length helps add some room in the cargo area and in the passenger cabin. There are now nine air bags on board, and the model is available in either a three-door or a five-door version. The new Yaris also gets even better gas mileage, with an estimated 38 mpg for highway driving.

All that is a great start for a car that has a base MSRP of $15,625.

---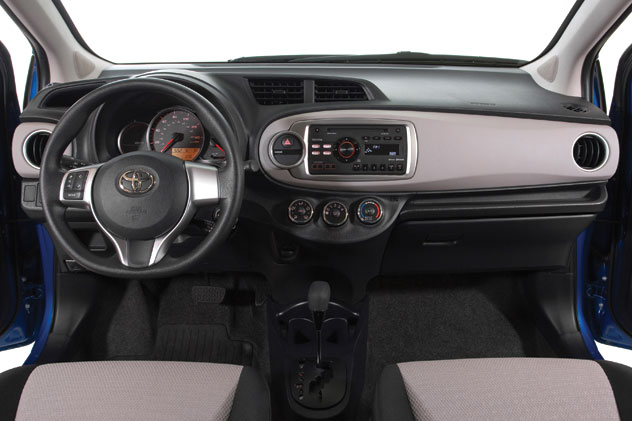 (Above): Interior view of the 2012 Toyota Yaris.

---
The Yaris is available in three grades: the entry level L, and a value-packaged LE, either in the three-door liftback, or the five-door liftback. The SE is a sport-tuned version, and only comes as a five-door.

Whether you chose the three or five-door version, you are going to get a 1.5-liter, 16-valve, four-cylinder DOHC engine with variable valve timing. The engine produces 106 horsepower at 6,000 rpm, and 103 lb.ft. of torque at 4,200 rpm. You'll hear the engine at hard acceleration, but you'll feel no hesitation, believe me. To this engine is paired a choice of either a four-speed electronically controlled automatic transmission, or a five-speed manual transmission, which is available on the L and SE models only.

The Toyota Yaris has a tight turning circle, which really comes in handy when you're driving in the city, or trying to fit it into tight parking spaces, or in space-confined garages.

---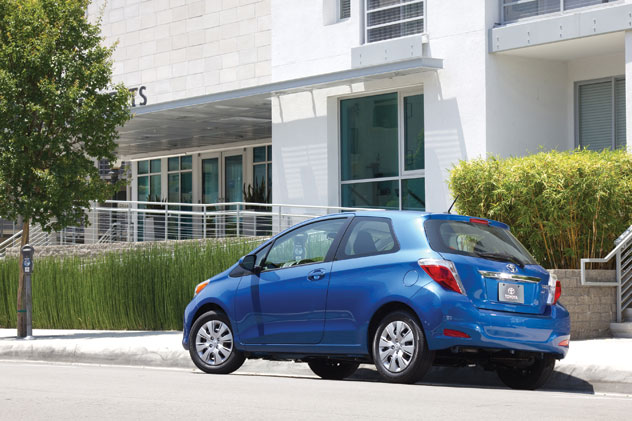 (Above): Exterior view of the 2012 Toyota Yaris.

---
In addition to the previously mentioned nine air bags, the Yaris has many other desirable safety features. They include Toyota's Star Safety System, which is a package of Vehicle Stability Control, Traction Control, Anti-lock Braking System, Electronic Brake-Force Distribution and Brake Assist. The cars also have Smart Stop Technology, which is a brake override system and it is standard.

The front seats are also designed to reduce the potential for whiplash injury. Equal support – from your head to your lower back – is built into the seat structure.

All models of the Yaris also have standard electric power door locks and power steering, air conditioning, as many as six cup and bottle holders, and a storage cover for the rear cargo area, which lifts up with you lift the tailgate. The front windshield is equipped with one, wide-sweeping wiper.

---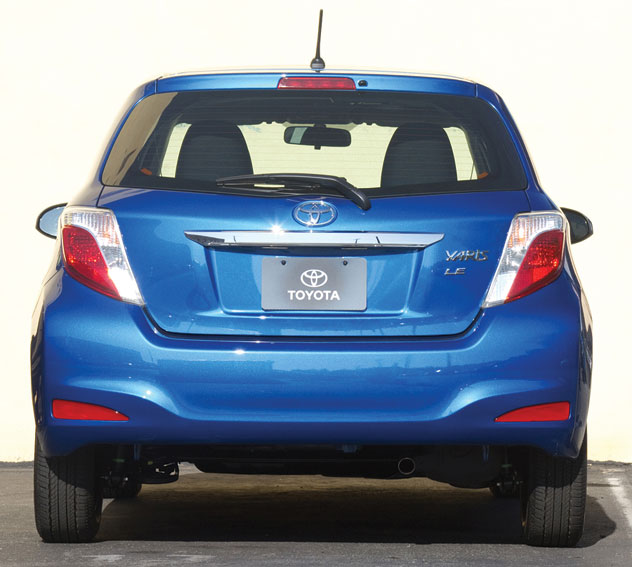 (Above): Exterior view of the 2012 Toyota Yaris.

---
All models also have standard AM/FM/CD player, with MP3 and WMA playback ability. I found the radio to be complicated to work and even after a week I was still trying to figure it out.

Behind the wheel, I found good visibility in all directions, very supportive and firm seats, and plenty of head and legroom for driver and front seat passenger. The rear seat is tight, but this is, after all, a subcompact car. I did like the lift-up cargo cover. It has a firmly supportive surface that is strong enough to hold packages, which effectively increases your cargo-carrying capabilities.

Overall, the 2012 Toyota Yaris has a good number of safety features, is a lithe and lively car to drive, gets great gas mileage and has a sticker price that is competitive. You can't fit a Great Dane or a basketball player in here, but it will serve a small family well.