PHOTO ESSAY:
Jai Hind! - Indians Celebrate Independence Day


Indian American communities across America marked India's Independence Day with pomp and fervor. Siliconeer presents a photo essay.

---

(Above): The Grand Marshal for Fremont's India Day Parade this year was Sonu Sood (l), seen here with Dr. Romesh Japra (c), waving to the crowd.
---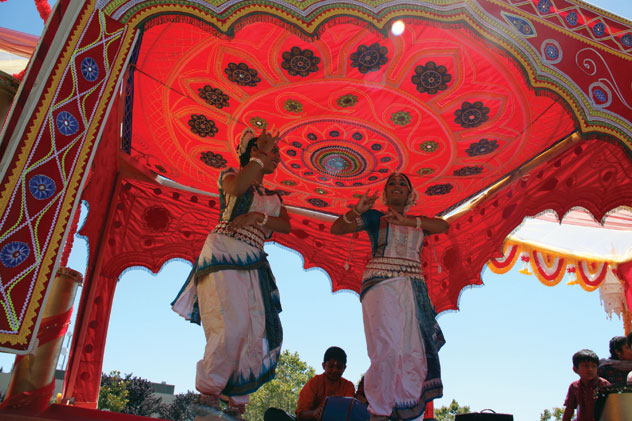 (Above): Dancers at Fremont festival kept the thousands of visitors entertained at the mela that also featured booths, parade and entertainment.
---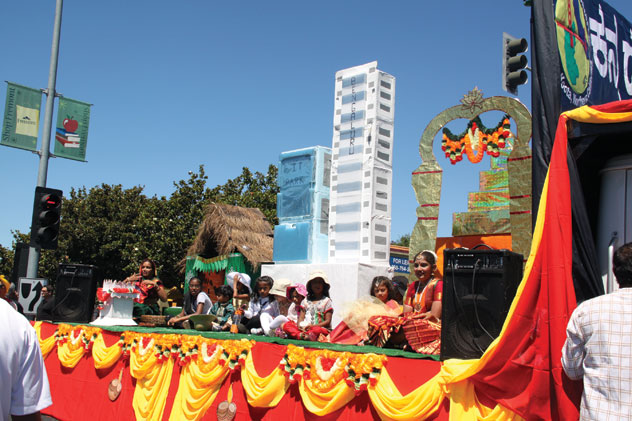 (Above): A float at the India Day Parade in Fremont, Calif.
---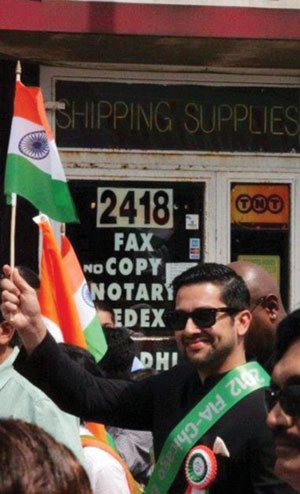 (Left): The Grand Marshal for Chicago's India Day Parade this year was Aftab Shivdasani.
---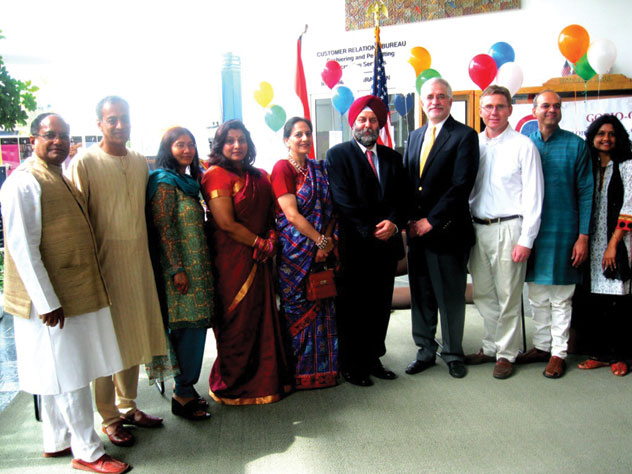 (Above): GOPIO members celebrating India's 66th Independence Day.
---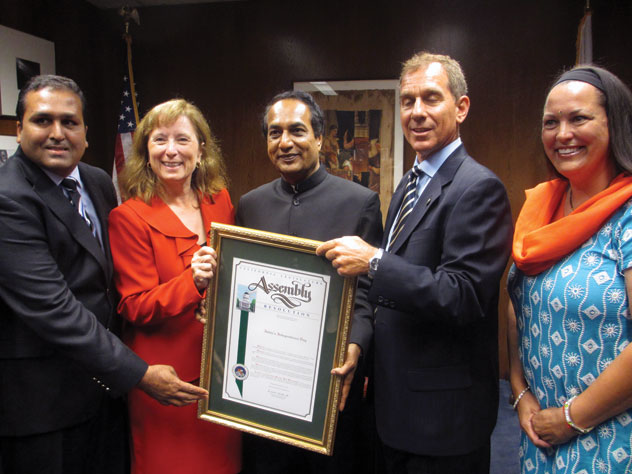 (Above): A resolution passed by the California State Assembly recognized August 15 as India's Independence Day and urged all Californians to join in celebrating the diversity of cultures. (L-r): Ajay Bhutoria, Senate Majority Leader Ellen Corbett, Consul General of India San Francisco N. Parthasarathi, Assembly Member Bob Wieckowski and a journalist, Diana Rohini Lavigne. [Photo: Indian Consulate San Francisco].
---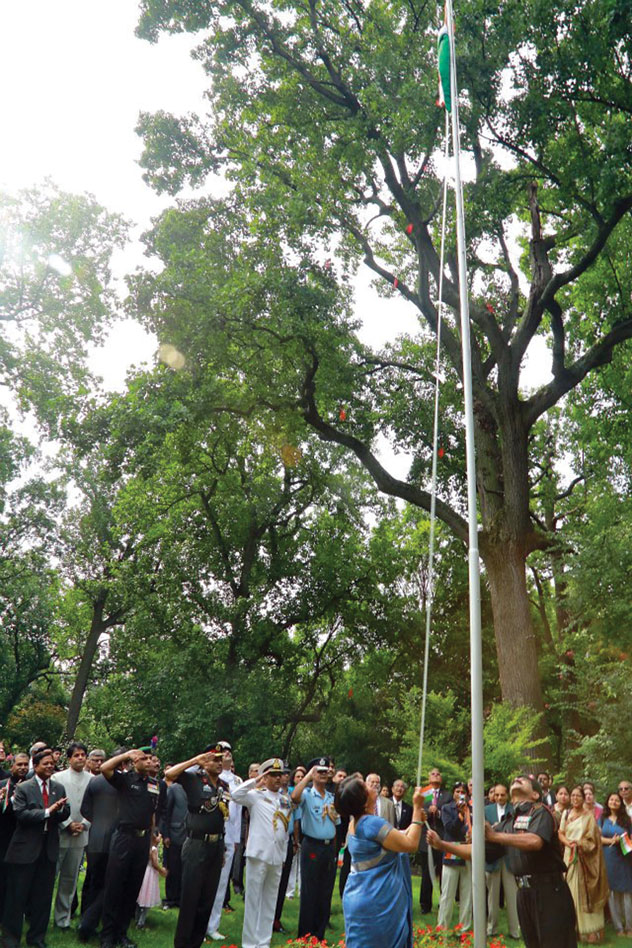 (Above): Ambassador Nirupama Rao unfurls the Indian Tri-color to mark India's Independence Day at the Embassy in Washington, D.C., Aug. 15. [Photo: Indian Embassy Washington. D.C.]
---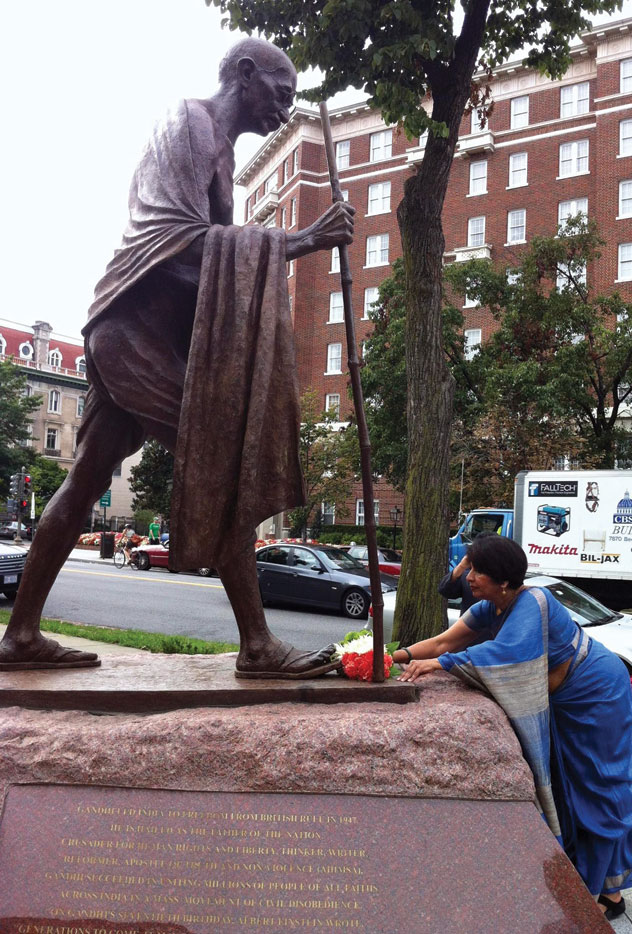 (Above): Ambassador Nirupama Rao offers flowers and her respects to Mahatma Gandhi's statue that stands in front of the Embassy, to mark India's Independence Day at the Embassy in Washington, D.C., Aug. 15. [Photo: Indian Embassy Washington. D.C.]
---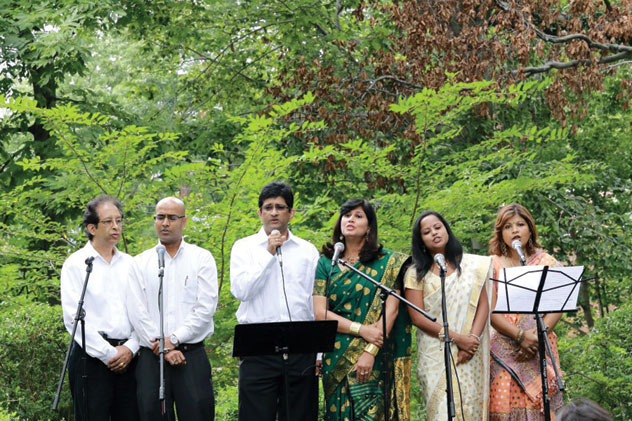 (Above): Singers singing patriotic songs to mark India's Independence Day at the Embassy in Washington, D.C. [Photo: Indian Embassy Washington. D.C.]
---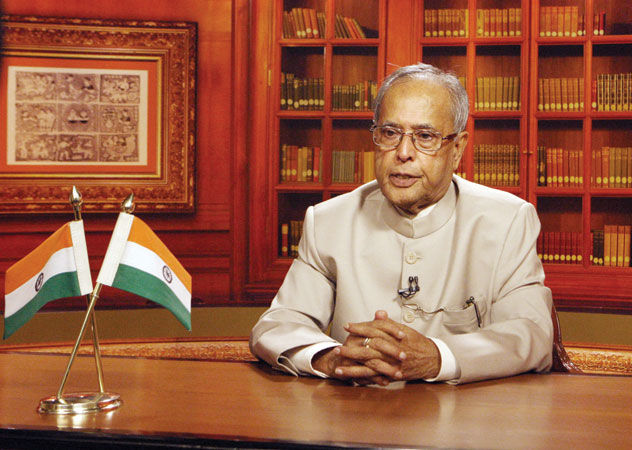 (Above): Indian President Pranab Mukherjee addressing the nation on the eve of India's 66th Independence Day in New Delhi, Aug. 14. [Photo: Press Information Bureau]
---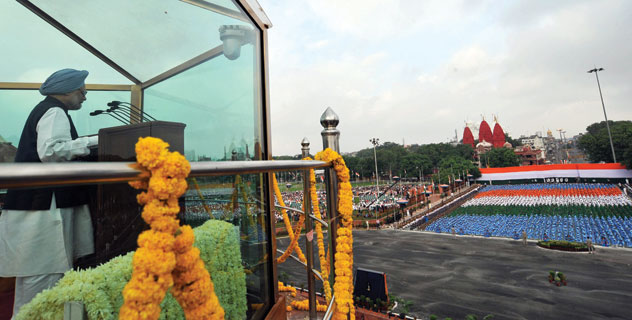 (Above): Prime Minister Manmohan Singh addressing the nation on the occasion of India's 66th Independence Day from the ramparts of Red Fort in Delhi, Aug. 15. [Photo: Press Information Bureau]