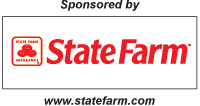 AUTO REVIEW:
Sleek looking With Power: 2009 Nissan Maxima SV


The Nissan Maxima is a very sleek car with power, packaged in a sedan to please the entire family, writes Sally Miller Wyatt.
---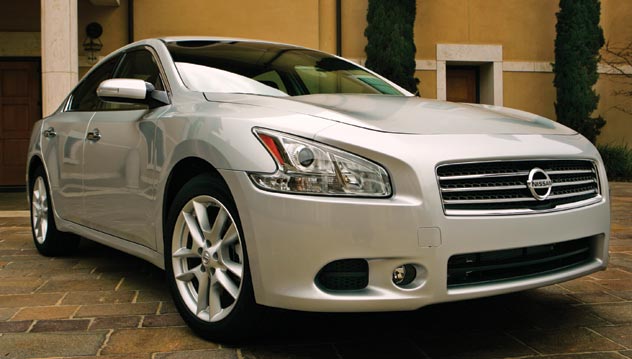 (Above): Exterior view of the 2009 Nissan Maxima.

---
Nissan totally revamped their full-sized Maxima sedan for 2009, and dubbed this version "The 4-Door Sports Car." It's a good description.

That's because this Maxima has a powerful and responsive 3.5-liter, 290-horsepower engine. The "cockpit" is completely centered on the driver and the ride is sporty yet not overwhelmingly stiff. You could get lost in the sports car aura, as you sit behind the smaller steering wheel, until you glance into the rear seat and see the kids, happily ensconced back there.

That may very well make the Nissan Maxima a good choice for those parents among us who just can't make the leap into a boring, everyday family sedan just yet. We still need a little gusto in our "get up and go" lifestyle. Plus, with all this attention directed toward the driver, those among us who must commute are recognized as well.

There are two Maxima models – the S and the SV. We test drove the SV, with its host of standard features at a base price of $31,990.

---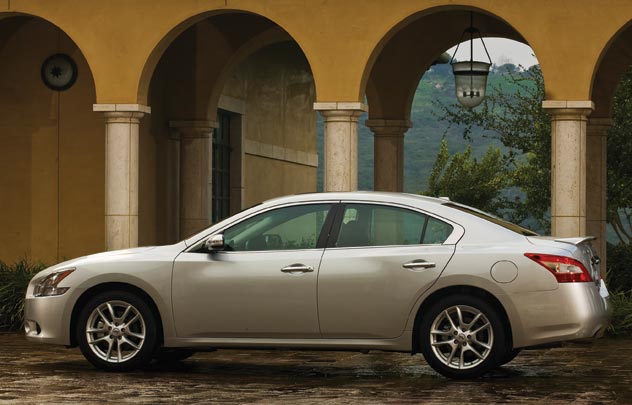 (Above): Exterior view of the 2009 Nissan Maxima.

---
Among the standard safety features are an advanced air bag system, front seat-mounted side impact air bags and a roof-mounted side curtain, a vehicle security system, energy absorbing steering column, four-wheel anti-lock brakes, Vehicle Dynamic Control, a Traction Control System, and Zone Body Construction with front and rear crumple zones. That Zone Body Construction helped contribute, I'm sure, to the Maxima's receiving five stars for its performance in government front and side crash tests.

These all-new Maximas have lots of technological goodies on board, too. Standard advantages include Nissan Intelligent Key with push-button ignition, Dual Zone climate control, illuminated steering wheel controls, a Bose music system, MP3/WMA CD playback capability, and speed-sensitive volume control. A bluetooth hands-free phone system is available as an option. Also optional, as part of the $2,250 Sport Technology Package, is the Nissan Hard Drive Navigation System with voice recognition and a seven-inch color touch screen monitor, 9.36 GB music box hard drive, six-CD changer, XM NAVTraffic, a rear view monitor, an interface system for iPods and auxiliary audio/video input jacks.

---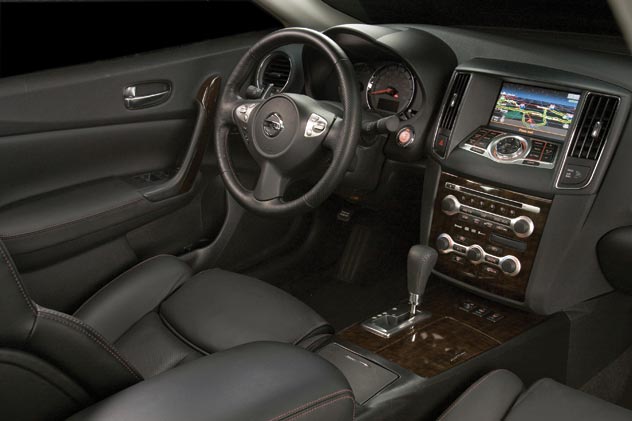 (Above): Interior view of the 2009 Nissan Maxima.

---
As for creature comforts, count among them the leather seating and satin chrome finishing touches here and there, a power sliding sunroof, a driver's seat that can be adjusted eight ways, and a trunk that can be unlocked remotely, from a button on the keyless remote entry key fob. That's such a convenience because you don't have to set your packages down to unlock the trunk.

On the road, your attention will immediately be captured by the car's performance-driven engine. It seems to purr with restraint along city streets and then pounce when you accelerate to freeway speed. So nice to know all that power is immediately at your command to shoot you past slower traffic or around hazards. The Maxima's highway EPA rating isn't bad for all that gusto, either, at 26 miles per gallon. The car receives an EPA rating of 19 for city driving.

---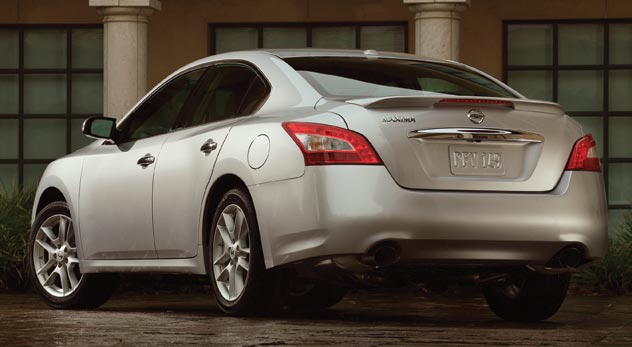 (Above): Exterior view of the 2009 Nissan Maxima.

---
The seats for front and rear passengers are firm and comfortable, with plenty of leg, hip and shoulder room. The rear seat itself is accommodating, even for the rear middle passenger.

The trunk is nicely sized, which is a bonus for families, as we do seem to collect a lot of stuff.

Overall, we found the 2009 Nissan Maxima to be a very sleek looking car with lots of power and amenities, packaged in a sedan to please all members of the family.

Today's Test Drive: 2009 Nissan Maxima 3.5 SV
Base Price: $31,990
Price as Tested: $37,380
Engine: 3.5-liter, 24-valve, DOHC
Horsepower: 290 @ 6,400
Torque: 261 lb.ft.@4,400
Transmission: continuously variable
Mileage: 19/city, 26/highway