SUBCONTINENT:
A Fine Balance: India's Climate Challenge


India has a tricky road ahead in dealing as the West gets more insistent that India and China must do their part to cut emissions, writes Siddharth Srivastava.

---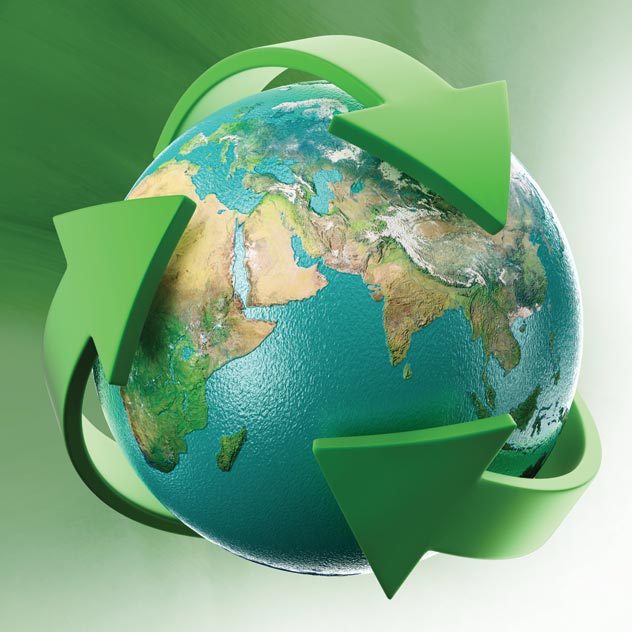 ---
Recent events have highlighted that India has a tricky road ahead in dealing with the developed world on tackling climate change.

The road to the December Copenhagen summit that will delineate the post-Kyoto era will not be easy, with major economies such as America looking at imposing a carbon tax on nations that do not agree to binding emission caps.

The recent G-8 Summit in L'Aquilla, Italy, saw the top and emerging nations negotiate hard, though the future of any international climate treaty is still unclear.

Emerging economies like India, China, Brazil, South Africa and Mexico that comprise the G-5 were pitted against the concerns of the developed G8.

Highlighting its sovereignty, India's official position has been stated as: "If they (developed countries) don't pay for it (emissions) why should we allow them to act like big brother and watch over our spending from our own funds?"

India has reiterated that given its minimal share in global emissions any commitment will not happen so soon, while agreeing to mitigate a high emissions course to growth and development.

Developing countries have been urging a climate adaptation fund in the range of $200 billion by the western world, a tough ask in these times of economic downturn.

Yet there is every indication that the pressure is building beyond just diplomatic persuasion, though no agreements have been put on paper.

"For us to think we can somehow deal with some of the global challenges in the absence of major powers like China, India, and Brazil seems to me wrongheaded," U.S. President Barack Obama said in Italy.

The summit host, Italian Prime Minister Silvio Berlusconi, said: "It would not be productive if European countries, Japan, the United States and Canada accepted cuts that are economically damaging while more than five billion people in other countries carried on as before."

Following the G-8 meet, Indian Prime Minister Manmohan Singh said, "There is a lot of pressure on India and China on the issue of climate change. We have to resist it."

Number Crunching

The debate over figures can be confusing, even as the G-8 and G-5 failed to arrive at any real consensus in Italy.

Whilst the former seems ready for a 50 percent emission cut by 2050, the latter wants the G8 to commit to over 80 percent by 2050.

G-8 leaders, on the other hand, say that rich nations could cut emissions by 80 percent by 2050, only if there is a 50 percent reduction in the world by then, which can be possible only if China and India agree to commitments on emissions.

UN Secretary General Ban Ki-Moon said leaders needed to establish a strong and ambitious mid-term target for emission cuts by 2020.

Last year, the G-8 outlined a "vision" of halving emissions by 2050 without setting a base year. Developing countries did not sign up for a "long term" 2050 goal, arguing that the rich first had to show for "immediate short term" cuts by 2020.

MEF Declaration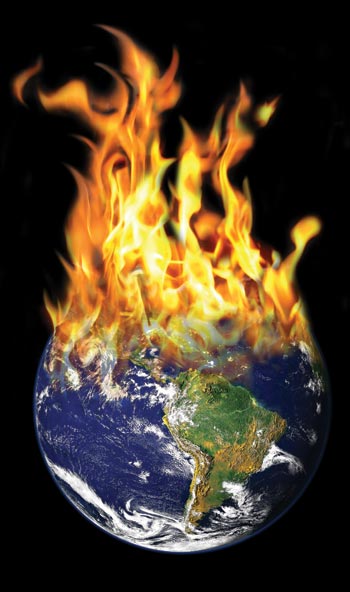 The G-8 Major Economies Forum declaration in Italy suggests that India has for the first time officially agreed that there exists a global emission target, and may now in due course spell out ways achieve it.

China and India have also agreed to a 2 degrees Celsius limitation on temperature rises. That is the level above which, the UN says, the Earth's climate system would become dangerously unstable.

Till date, India has held that the science underlining the 2 degree target is not clear unless rich nations spell out reductions collectively, given the differences among them.

Some of the sentiments were apparent when British Prime Minister Gordon Brown hailed the G-8 statement on climate change as "historic" and a precursor to Copenhagen.

He said that winning acceptance of fast growing Asian nations about the 2 degree Celsius limit was a "real measure of success."

An indication of the changed political thinking has also been India's agreement to put its entire set of climate activities for international scrutiny.

Observers have noted that the refrain of equity, India's constant argument till date, found a casual mention at Italy.

Some have also spoken about a "soft" stance on finance and technologies.

As per the Bali Action Plan the developing nations would agree to emission cuts if "enabled" by tech and fund transfer.

At the MEF "enabled" was substituted by "supported."

One expert said, "The word 'enabled' meant that the actions would only be taken when the money was on the table, 'supported' implies funds would come later; the trigger value has been lost."

Long Way To Go

But, it is still not going to be so easy to get everybody on board.

New Delhi will fear a political backlash for acquiescing to Western dictates.

According to reports, there is a split in the official Indian climate change negotiating team about the MEF in Italy.

One of the negotiators has reportedly called Manmohan's signing of the MEF statement a "body blow to everything that we (the Indian officials) have fought for. India's poor will pay the price for this political declaration."

Indeed, at Copenhagen India and China are expected to continue to highlight the dichotomy between economic growth, poverty alleviation and mandatory carbon emission targets, while agreeing to sustainable development that the industrialized nations did not follow in the past.

India will look at an equitable sharing of responsibilities in resources and technologies for cuts in greenhouse emissions, without negating the historical responsibility of the developed world as biggest emitters in the course of their industrialization.

"Developing nations, too, need to be clear about intentions of developed countries in emissions controls. One also has to compare the efforts among industrialized nations and fears of dilution of commitments due to job losses," India's special envoy for climate change Shyam Saran has said.

As matters stand it is not going to be easy for emerging economies to buck the issue of climate change. There is the real prospect of facing trade barriers and other punitive action.

A fine balance will need to be worked out.

---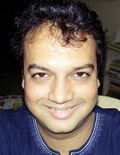 Siddharth Srivastava is India correspondent for Siliconeer. He lives in New Delhi.
---