SUBCONTINENT
Women at Risk: Violence and Rape


While the economic boom has opened new vistas for employment for Indian women, increasing instances of rape and violence are causing great concern, writes Priyanka Bhardwaj.
---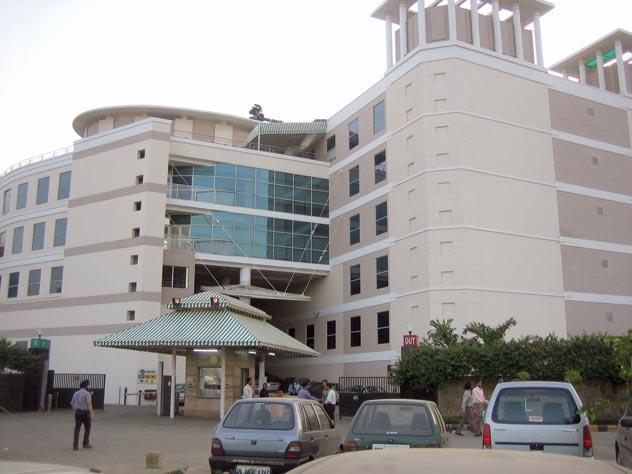 (Above): A call center in Gurgaon, India. The high growth hubs around National Capital Region Delhi, namely Gurgaon, Ghaziabad, Noida, Greater Noida, home to some of the most high profile MNCs, software and outsourcing firms, have seen a spurt in crime.
---
Two recent attacks on working women in the national capital, both fatal, have underlined their vulnerable position in Indian society.

Of course, India's emerging economy, driven by the services sector and other areas including outsourcing jobs, software, international call centers, hospitality, tourism, biotechnology, financial services, aviation and retail, has opened up new vistas to women's employment.

In these sectors women are an estimated 25-30 percent of the work force.

A large numbers of women are stepping out of their homes, especially in urban areas, given clean, safe, comfortable work environments, high salaries and new opportunities.

But all is not well. The two cases, both in up-market South Delhi, have shocked the nation.

Last month, information technology executive Jigisha Ghosh, 28, was kidnapped from outside her house by a criminal gang and killed.

Like many Indian companies that operate on U.S. timings Jigisha was returning home from work in the wee hours of the morning and had been dropped off by her official cab when she was targeted.

The criminal gang members went on a shopping spree the next day using Jigisha's credit cards, which proved to be their undoing and they were arrested by the police.

In September last year, Soumya Viswanathan, a young TV journalist with a private news channel in New Delhi, was found shot dead in her car, in the vicinity of the area that Jigisha was kidnapped.

Soumya, too, was returning from work late at night when the incident occurred. The police have alleged that the same gang that killed Jigisha targeted Soumya.

Jigisha and Soumya's shocking murders follow instances in Bangalore and Pune where women executives have been attacked by drivers of the official cabs, raped and killed. There are many complaints of harassment.

Cities such as Delhi, Bangalore and Pune are hubs for service sector jobs that draw young men and women from all over, aspiring to earn big bucks and international travel. Jigisha had undergone training in the U.S. for her job.

The recent deaths are a grim reminder that despite the new job opportunities, India remains unsafe for women who choose to step out of their homes.

According to a study released last October by the Associated Chambers of Commerce and Industry in India Social Development Foundation, around 53 percent Indian working women in major economic hubs of the country feel insecure.

---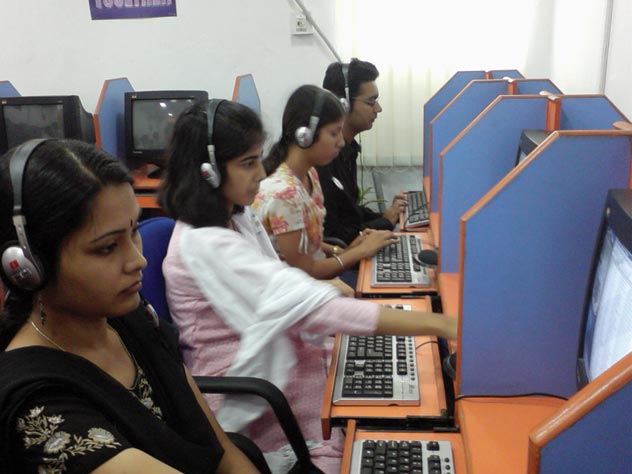 (Above): A call center in Bangalore. India's economic boom has opened up new opportunities for women at the workplace, but women face high risk of rape and violence.
---
Those employed in jobs that have night shifts worry most about safety. Over 100,000 women are estimated to work in post sunset shifts in India's Silicon Valley.

Eight-six percent women on night shifts face commuting problems due to inadequate transport arrangements by employers. Those working in Kolkata, Mumbai and Pune face the most problems and those in Delhi, Hyderabad and Ludhiana the least

The study was carried out among a wide-cross section of working women across the country. The sectors included business process outsourcing, software, hospitality, civil aviation, medicine and textiles.

On gender safety, Delhi topped the list of being most unsafe followed by Hyderabad, Chennai and Mumbai.

Assocham has several recommendations to ensure safety of women workers.

These include use of internal codes, mandatory Global Positioning System in cabs, self defense training to women, formulating safety devices at the work place, police verification of cab drivers, security guards and a prompt complaint recourse system.

These reforms couldn't come a moment too soon. Official statistics show that rape is the fastest growing crime in India compared to murder, robbery and kidnapping.

Every 60 minutes, two women are raped in this country, according to the latest report prepared by the home ministry's National Crime Records Bureau.

A total of 20,737 cases of rape were reported in 2007, registering a 7.2 percent increase over the previous year.

According to a UN report released in 2005, two-thirds rd of married Indian women are victims of domestic violence. 70 percent of married Indian women, between the age of 15 and 49, are subjected to beating, rape or forced sex, according to the report.

At the same time, women who have a regular job and income, have lesser risk of long-term physical violence.

There are, however, also indications to show that India's women workforce is beginning to act.

The alarming personal security situation has also led to a rise in number of women applicants who are legally arming themselves with guns for protection.

Clearly, pepper sprays are not good enough to take on vicious goons.

One particularly impacted zone of high crime are the high growth hubs around National Capital Region Delhi, namely Gurgaon, Ghaziabad, Noida, Greater Noida, home to some of the most high profile MNCs, software and outsourcing firms.

In Gurgaon and Noida, services-oriented industries hire a large number of women work-force.

Official statistics reveal a significant increase since 2006 in gun license applications by women in the Delhi-NCR belt. On an average at least one application is being received daily by the police from women.

Officials say women applicants for gun licenses cut across all sections and the primary reason is fear and unreliability of lawful policing.

Notwithstanding India's impressive economic growth rate, it is clear that there is a long way to go before India can claim to be a country that is able to protect its women in general and working women in particular.