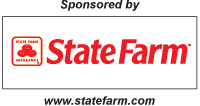 AUTO REVIEW:
Perky Pizzazz: 2009 Acura TL SH-AWD


The Acura TL SH can perk things up with a fast ride for harried parents, writes Sally Miller Wyatt.
---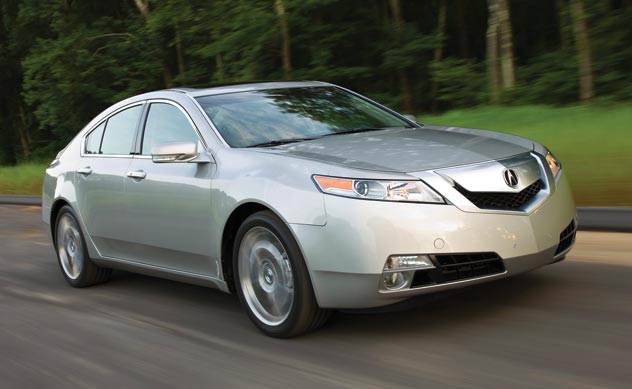 (Above): Exterior view of the 2009 Acura TL SH-AWD.

---
If you find yourself mired in mundane, everyday details, maybe you should perk things up with a fast ride.

The Acura TL SH is a great candidate for the job. This luxury sedan is a performance-oriented vehicle with lots of technological gee-whiz additives. Just the ticket, perhaps, for parents who find themselves stuck in the "Groundhog Day" of life — home, work, school, repeat. At least in this car, you're getting from here to there in an invigorating manner.

The TL 2009 models represent the fourth generation, and they come in two versions: the TL and the TL SH-AWD, which is the one we were able to test drive. For this model year, all TLs have larger dimensions, an optimized suspension, and a new Sequential SportShift transmission. A Technology Package, featuring lots of navigation and communication features, is also available. This model year includes a premium 10-speaker surround sound audio system and an AcuraLink weather feature with Doppler radar-style mapping, so you can be forewarned of bad climate conditions ahead.

Engines in the Acura TL are either the standard 3.5-liter V6, or the more hefty 3.7-liter V6, which was onboard our test car. It produces 305 horsepower and 273 lb-ft of torque and when it is paired with the all-wheel drive system, you will immediately notice how tautly and precisely you'll navigate tight turns. That road-grabbing feel is very nice to have, whether you're on bad, sloppy roads or out and about during everyday driving. But, if you want more, there is a Super Handling All-Wheel Drive model available, with an even more performance-minded suspension and brake tuning, larger wheels, electric power steering, and racing-inspired brakes.

---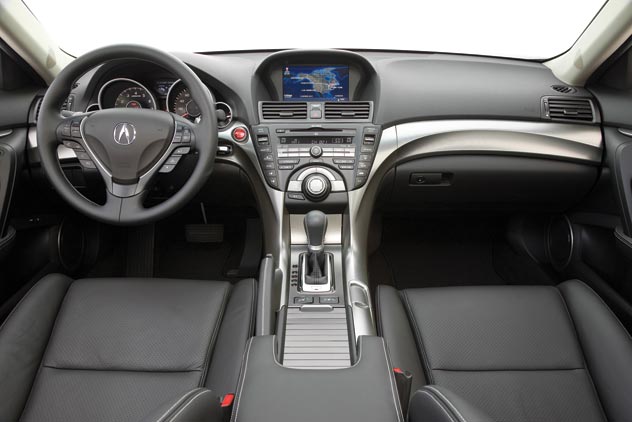 (Above): Interior view of the 2009 Acura TL SH-AWD.

---
The body structure on 2009 models has been improved in a number of ways. The frame rails have been moved to the inside of the vehicle's floor plan, versus previous models where the frame rails were underneath. This improves the car's crash safety, helps to reduce exterior noise and improve fuel efficiency because aerodynamic drag has been reduced. The car is also six inches longer and almost two inches wider than previous models; your passengers will enjoy the increased elbow room.

Safety features include six air bags and a new active head restraint system for the driver and front passenger head rests, four-wheel disc brakes, ABS, Electronic Brake Force Distribution and Brake Assist, Vehicle Stability Assist and all-season tires. The TL also earns the highest crash safety ratings from the National Highway Traffic Safety Administration and the Insurance Institute for Highway Safety.

Behind the wheel you may feel an immediate bond between driver and vehicle. Where does that come from? The seats, which are firm and accommodating, almost body-molding, perhaps. Or maybe it's the road-gripping feel the car conveys, almost directly through the steering wheel. You'll also notice visibility to front and sides is excellent, the dashboard intelligently designed and amenities abound.

The rear seat is accommodating for your outboard passengers, and there is a good amount of leg and hip room, too.

The trunk is easily accessed and large enough for all the family's trappings.

The Acura TL SH-AWD may be a performance-based car, but that's not a bad thing for a parent who may be looking for a little pizzazz in their regular, every day life.

---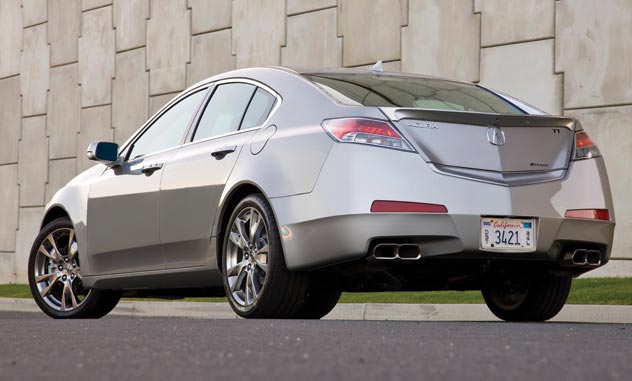 (Above): Exterior view of the 2009 Acura TL SH-AWD.

---
Today's Test Drive: 2009 Acura TL SH-AWD
Base Price : $43,235
Price as tested : $43,995
Engine : 3.7-liter V6
Transmission : Five-speed automatic with Sequential Sport Shift
Horsepower : 305 hp
Torque (lb.-ft) : 273 lb.-ft
Mileage : 17/city, 25/hwy