BOLLYWOOD | Guftugu | JULY 2010


A.R. Rahman Cancels North America Tour
PM, Prachanda Attend Manisha Wedding Bash
No Time for Hollywood
Squabble over Raavan
Bollywood Debut?
Film Festival
Bond over Sunglasses
New Dimension
---
A.R. Rahman Cancels North America Tour

A. R. Rahman

Oscar-winning musician A.R. Rahman cancelled the North American leg of his "Jai Ho" concerts till further notice after accidental infrastructure collapse damaged the set and injured some stage crew in Detroit.

After his super successful shows in New York, New Jersey, Washington, D.C., and Chicago, Rahman, who is on a world tour, has been forced to cancel his show after the unfortunate Detroit incident June 19.

The stage erected at the Pontiac Silverdome fell apart injuring 10 people, crashing all the hopes of thousands of fans to see his performance.

The occurred during stage construction prior to the show and no one was seriously injured. But Rahman has decided to re-schedule the North American leg of his concerts.

After initially postponing dates in Detroit and Toronto, Rahman made the decision to cancel his remaining North American tour stops in Los Angeles, San Francisco, Vancouver and Houston.

A spokeswoman for Rahman said there was no plan to cancel the tour's European and U.K. dates; North American 'Jai Ho Concert' dates most likely will be rescheduled for September.

"As you may know, members of our tour miraculously escaped a big disaster in Detroit, when part of the Pontiac Silverdome infrastructure collapsed on our set," Rahman said in a statement.

"All the artists, singers, musicians, dancers, technicians (myself included) have been almost given a second life. We are working to recoup all that has been lost (the lights, the sets) which will take us over three weeks to complete," he said.

|TOP|

---
PM, Prachanda Attend Manisha Wedding Bash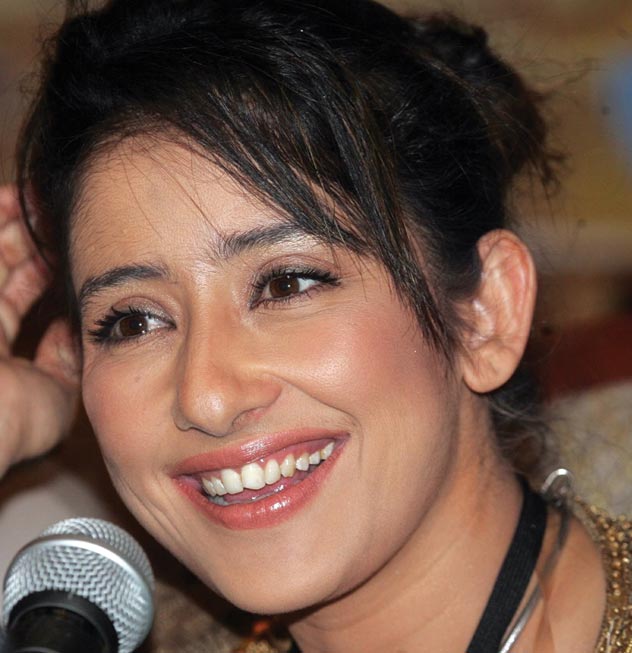 Manisha Koirala

Nepal's top political brass, including Prime Minister Madhav Kumar Nepal, Maoist chief Prachanda along with former King Gyanendra converged at the high-profile wedding reception of Bollywood actress Manisha Koirala in Kathmandu.

The 41-year-old star, granddaughter of first elected Nepalese Prime Minister B.P. Koirala, married businessman Samrat Dahal, 34.

Deputy Prime Minister Sujatha Koirala, chairman of the ruling Communist Party of Nepal-Unified Marxist Leninist party and Nepali Congress president Sushil Koirala also attended the reception at the Hotel Soaltee Crowne Plaza.

Gyanendra, Nepal's last monarch, spent an hour with Manisha's family, sources said.

Bollywood stars Jackie Shroff, Gulshan Grover Model-actress Suman Ranganathan and actor Govinda's wife Sunita were also present at the event.

Though invited, Nepal's President Ram Baran Yadav did not come for the gala dinner party.

Some ministers from the former royal cabinet like Kamal Thapa were also among the guests who came to bless the newly married couple.

Around 3,000 guests were invited to the wedding celebration hosted by Manisha's father and former minister Prakash Koirala.

After exchanging wedding vows with Dahal, Manisha was given a 'bidai.'

Spread over three days, the elaborate marriage ceremony concluded with the grand dinner party.

|TOP|

---
No Time for Hollywood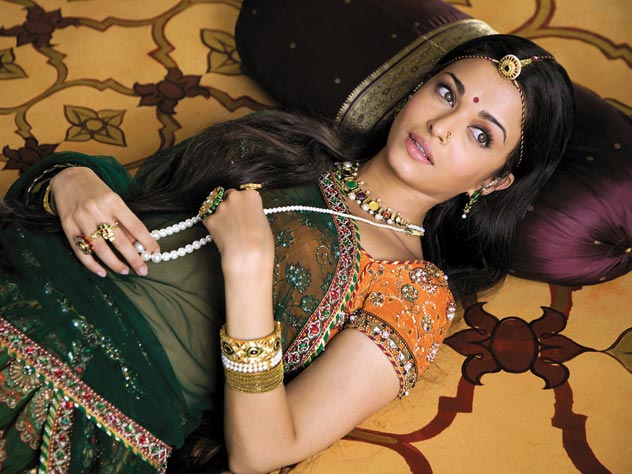 Aishwarya in "Jodhaa Akbar."

Though Hollywood directors courted her with roles in their films, Bollywood actress Aishwarya Rai says she could not take up the offers because of scheduling problems.

"It wasn't about an attitude I had, or any inverted ideas about working overseas, it was simply about scheduling. I just didn't have the time," Aishwarya said.

The punishing long-term scheduling in Bollywood, she said, is more limiting than that in Hollywood, reported The Times.

In fact, she was courted relentlessly by Hollywood filmmakers. Director Brett Ratner wanted her for Rush Hour and Wolfgang Petersen pursued her for Troy.

"Michael Douglas came to India and did a press conference where he confessed that he had brought a script my way. And Will Smith was generous enough to be persistent twice over, for Hancock and Seven Pounds," said Aishwarya.

The 36-year-old actress said no to the Brad Pitt-starrer Troy as she was not comfortable with the intimate scenes.

"One of the reasons I declined Troy was that there were some very explicit lovemaking scenes in the script, and a lot of kisses. I was like, 'Oh my God! I'm not sure'. I couldn't imagine being comfortable with it," said Aishwarya.

Asked about her views on her own family plans, Aishwarya, who is married to actor Abhishek Bachchan, said, "Babies are a gift from God and that's exactly the way Abhishek and me look upon the possibility. We look forward to it as and when it's meant to be."

|TOP|

---
Squabble over 'Raavan'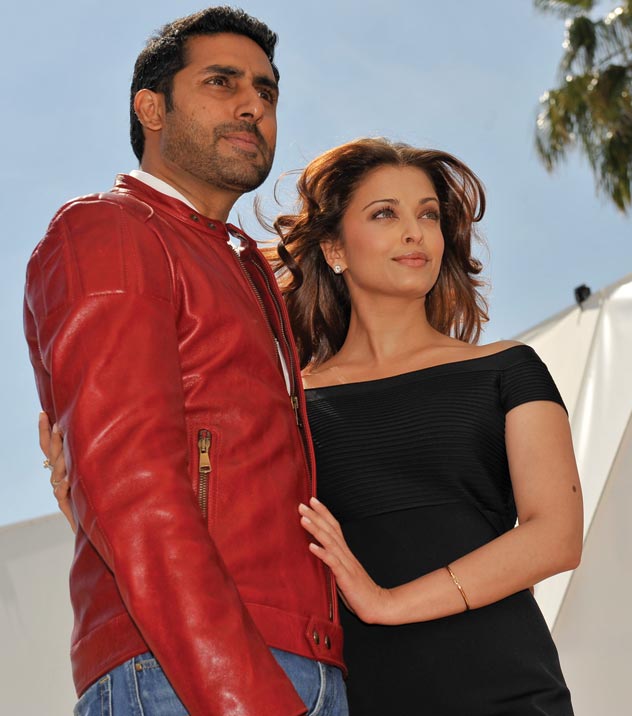 Abhishek and Aishwarya the stars in "Raavan" pose at Cannes Film Festival.

Director Ram Gopal Varma has infuriated Karan Johar again by expressing a desire to remake Raavan as My Name Is Raavan.

The two Indian filmmakers, who make no secret of their dislike, used twitter to hit back at each other.

"I want to remake Raavan and I want to request Mani to remake Aag," Varma wrote about Mani Ratnam's Raavan.

"I got a better idea.. I will make My Name is Raavan and Mani should make Raavan ki Kurbaan," said Varma, taking a pot shot at Karan Johar's recently released films My Name Is Khan and Kurbaan.

Varma also commented on Shah Rukh Khan's upcoming superhero film Raa.1.

"Let's all hope and pray that Raa.1 does not become SRK ki Baarish," he added.

To which, Johar tweeted: "@RGVzoomin...you have an amazing sense of humour ramu!! Never shows up in your films though."

Varma shot back, "@kjohar25 ha ha karan because of the constant bashing I receive I developed my sense of humour as a defense mechanism (sic)."

The whole argument started when Varma commented on the unfavourable reactions to Ratnam's latest film.

"I have to bear with my flops and then also with everyones flops because whenever whoever's flop comes they invariably compare it with Aag. For Tashan they said it's Aditya ki Aag. For Chandni Chowk... they said Akshay ki Aag. For Kites they said Hritik ki Aag and now its Mani (Ratnam) ki Aag," the director said.

"Well am happy that if not for anything else I at least set a bench mark for flops. Also I realised that now Aag has become more popular then Sholay...that is because a hit like Sholay comes once in a life time and a flop like Aag comes every few months," he added.

The war-of-words between Varma and Johar is not new. It all started when Varma remarked that the scariest film he had ever seen was Kabhi Alvida Na Kehna. The comment didn't go down well with Johar.

|TOP|

---
Bollywood Debut?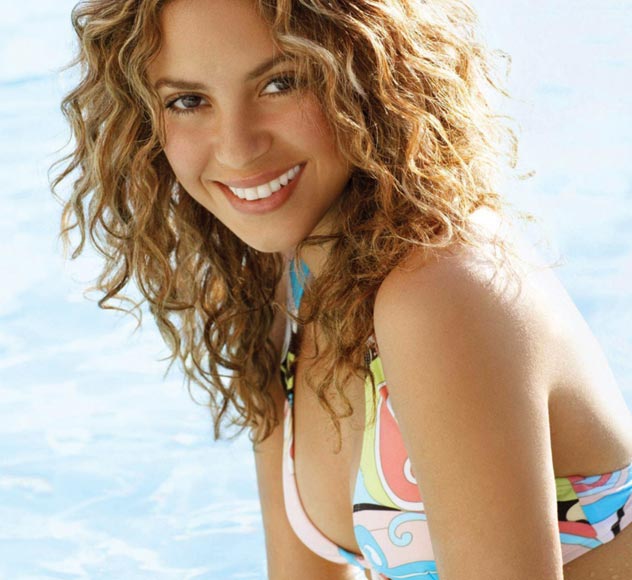 Shakira

Columbian pop sensation Shakira, who made waves recently with her FIFA World Cup song "Waka Waka," may soon make a debut in Bollywood.

The 33-year-old star is in talks with Bollywood music composers Salim-Sulaiman to sing in a yet-to-be-titled film.

Shakira may follow in the footsteps of Australian pop star Kylie Minogue who sang for Oscar-winner A.R. Rahman in Akshay Kumar starrer Blue last year.

Salim-Sulaiman, who collaborated with South African singers in Shakira's World Cup song "Waka Waka," are in touch with her and says that the "Hips Don't Lie" singer is very willing.

"We are in talks with her management. She seems to be really willing to collaborate and we are hoping a positive response in 5-6 days," Salim Merchant told PTI.

And if everything goes right Salim-Suleman will be recording with Shakira in a month's time. The song would be a cabaret number with Latin influence in it.

The film will be helmed by Prakash Chadha who last directed Himesh Reshammiya's Aap Ka Suroor. It will mark the acting debut of entrepreneur Sachin Joshi who is also the producer of the film.

Shakira will be the latest foreign import after Mexican star Barbara Mori seen with Hrithik Roshan in Kites.

Hollywood action star Sylvester Stallone and former Bond girl Denise Richards also made their Bollywood debut in Akshay-Kareena's Kambakkht Ishq last year.

|TOP|

---
Film Festival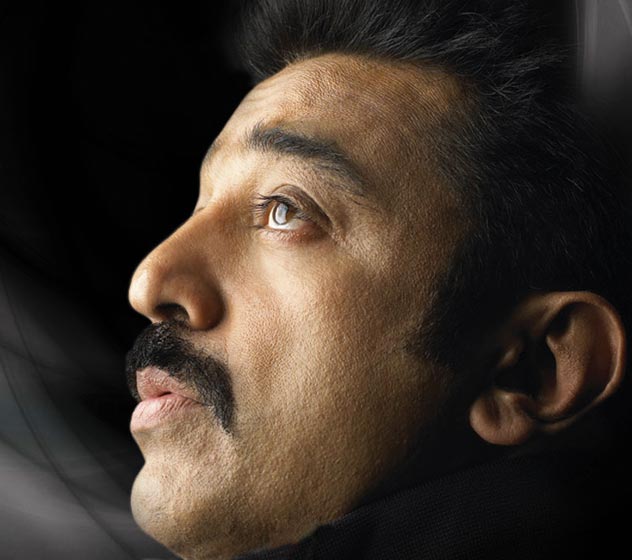 Kamal Haasan

A three-day festival of Kamal Haasan's films is being organized in Delhi from July 2 to commemorate the veteran actor's 50 years in Indian cinema.

The 55-year-old National Award-winning actor, who has played diverse roles in over 200 films in Tamil, Telugu, Malayalam, Kannada and Hindi, will be the guest of honor at the event, to be inaugurated by Information and Broadcasting Minister Ambika Soni.

Seven movies of the actor will be screened.

The Retrospective will open with Hindi film Hey Ram and will be followed by Tamil movies like Anbe Sivam, Virumaandy, Thevar Magan, Dasavatharam and Nayagan, and one Telugu movie Sagar Sangamam.

The Padma Shri award-winner made his debut as a child artist in the Tamil movie Kalathur Kannamma at the age of four. The film, released in August 1959, fetched him the best child artist award.

|TOP|

---
Bond over Sunglasses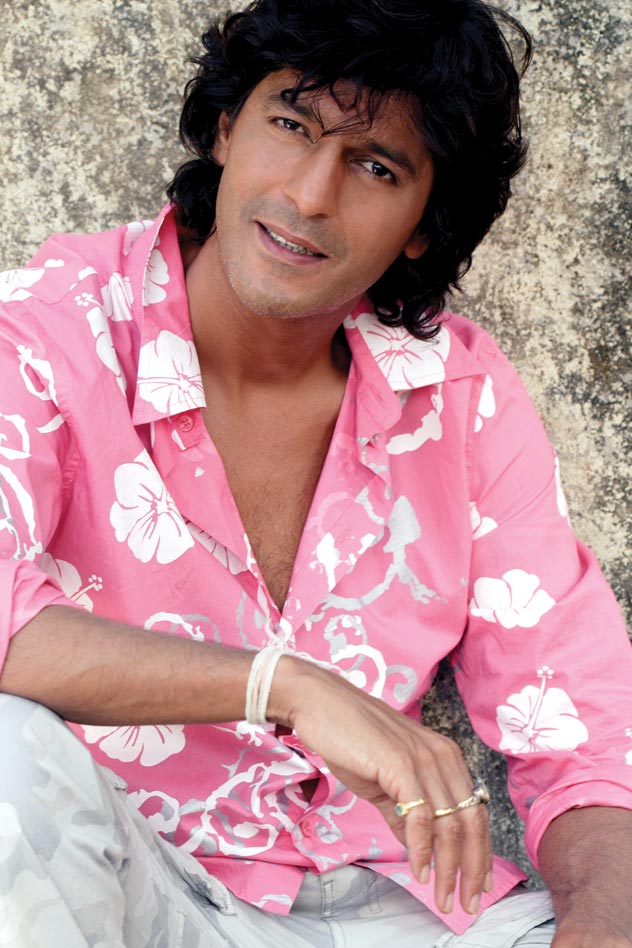 Chunky Pandey

Actor Chunky Pandey bonded with Hollywood superstar Robert Downey over sunglasses and Bollywood during a recent meeting at the famous Beverly Wiltshire hotel.

Chunky and his wife Bhavna were asked to be ready for a surprise dinner guest at their table by the manager of the hotel and it turned out to be none other than the Iron Man star.

Robert and Chunky were both part of an exclusive dinner organized to showcase an art exhibition and the two actors soon discovered that they share a common love for sunglasses and have hundreds of them in their collection, said a source close to Chunky.

The Academy Award-winning actor was amused to know that his popularity had increased across the Indian subcontinent after the release of his last two blockbusters Iron Man 2 and Sherlock Holmes.

In fact, he told Chunky that many have told him that Sherlock Holmes seemed like a Bollywood film to them.

He went on to admit that "India was a land waiting to happen" for him and he would love to visit soon.

|TOP|

---
New Dimension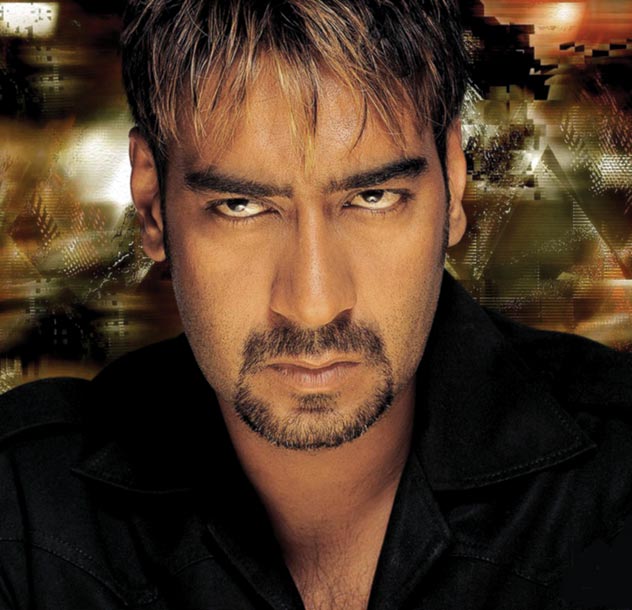 Ajay Devgn

Bollywood actor Ajay Devgn, who is known more for his serious roles, credits director-cum-friend Rohit Shetty for adding a new dimension to his career as far as comedy is concerned.

"As far as comedy is concerned, Rohit has definitely given a new dimension to my career," Ajay told PTI.

"I am very comfortable with him and he is someone I really trust. We have a lot of faith in each other," he added.

The duo has delivered three comic films together —All The Best, which Devgn produced, Golmaal and Golmaal Returns. They also worked in Sunday and Zameen.

The Devgn-Shetty combination will be next seen in Golmaal 3, the third film in the Golmaal series which is scheduled for a Diwali release.

The 40-year-old Ajay, who is basking in the success of his latest political drama Raajneeti, said he was looking forward to Golmaal 3.

'Golmaal' has almost become a brand now. It feels great to know that the audiences thoroughly enjoyed...loved the first two films its characters and all," he said.

"I think Golmaal 3 is much bigger and better than both of the earlier films combined together. The characters are much funnier this time around," he added.

Golmaal 3 will see Ajay Devgn, Tusshar Kapoor, Shreyas Talpade, Arshad Warsi, Kunal Khemu, Kareena Kapoor, Mithun Chakraborty and Ratna Pathak Shah in principal roles.

|TOP|