PERFORMANCE
Jai Ho?
Sukhwinder Concert

Bollywood playback singer Sukhwinder Singh packed some serious talent in his "Jai Ho!" concert June 6 in Great America Amphitheatre in Santa Clara, Calif., but a frustrated audience got irate after the star showed up four hours late and stopped abruptly after performing for less than an hour.
A photo essay by Som Sharma.

While the event was planned well, the execution was a different story. It is a mystery what actually happened that caused all this delay but we are told that Sukhwinder missed his flight from DC and had to catch another one which was delayed. The kids who worked hard to win the "Jai Ho Idol" contest were also disappointed as they could not connect with the star on stage. All other performers had to face the irate audience and despite a very good try, failed to pacify Sukhwinder's fans.

It could have been a great event had Sukhwinder and the promoters been more considerate towards his fans here in the SF Bay Area.

---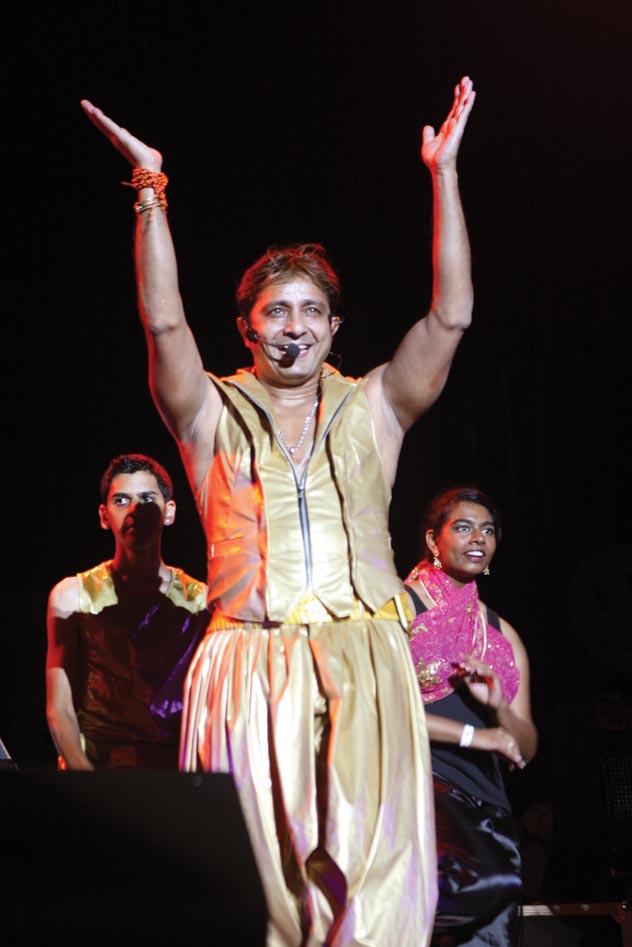 Sukhwinder Singh, who was the star performer for the evening showed up for only a few songs and after about four hours into the show. His brief appearance was followed by an abrupt halt to the show while he was singing the "Jai Ho" song as the sound was disconnected by the officials at Great America, at about 11:30 p.m.
---
Bollywood actress Tanushree Dutta made a brief appearance at the show, however, her appearance was cut short by the irate audience who were yet to see the star performer Sukhwinder and it was almost three and half hours into the show.
---
Sunny, a singer with the Sukhwinder group sang a number of Amitabh hits.
---
Pawni Pandey, a singer with the Sukhwinder group kept the audience entertained as they waited for the star singer Sukhwinder to make an appearance.
---
Talent Show Performances:

---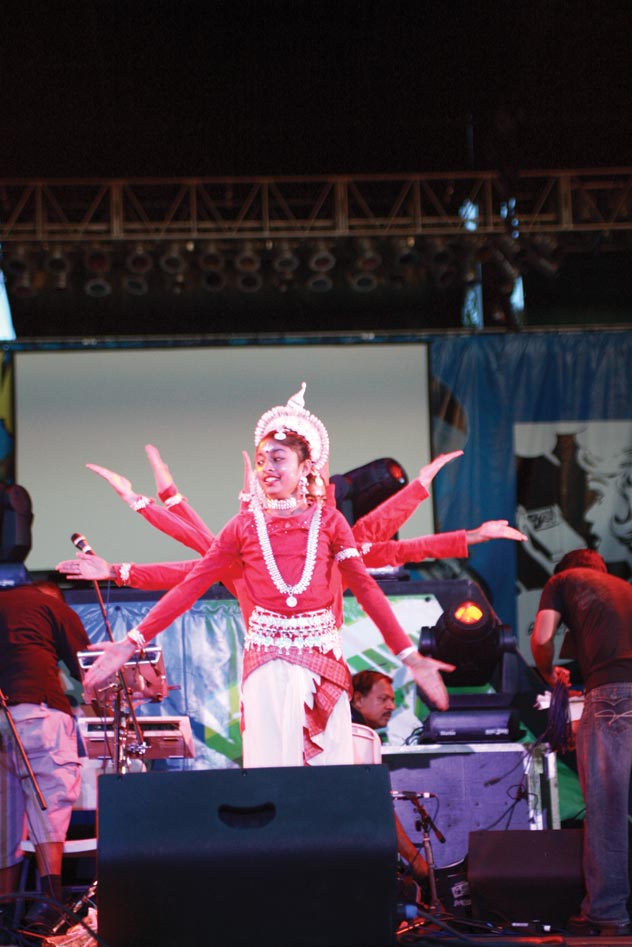 Indian classical and fusion dance by local Bay Area kids.

---
Students from Mona Sampat dance group, Naach, presented an energetic dance sequence.

---
Ishmeet Narula kept the audience entertained with her fast-paced songs.

---
Winners of the "Jai Ho Idols" talent contest held earlier, performing on stage.