SUBCONTINENT
The Maoist Challenge: India's Existential Threat

As India reels from increasing leftwing radical violence in its mineral-rich states where marginalized tribal populations have created a political tinderbox with Naxalite presenting a serious threat to national security, it needs to augment any military strategy with a substantive program to redress economic grievances, writes Priyanka Bhardwaj.
---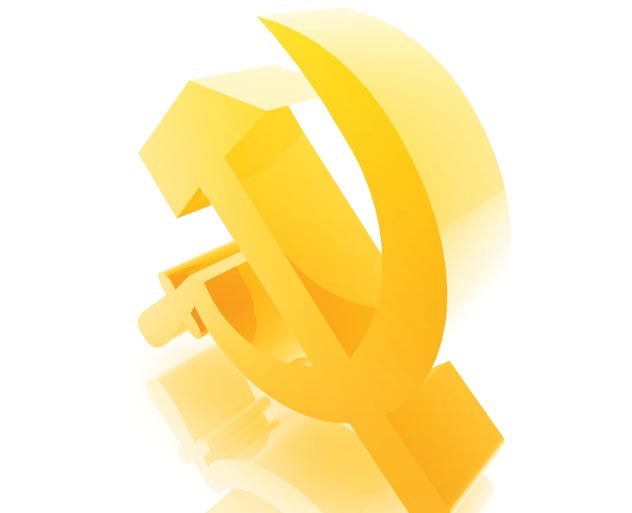 (Below): An etching of Chinese communist leader Mao Zedong on a Chinese currency note. Mao is the inspiration for India's radical leftwing Naxalite rebels. Naxal rebels, who are riding on a wave of rising resentment of India's indigenous population who are seething from decades of marginalization, pose a real threat to the Indian state.
---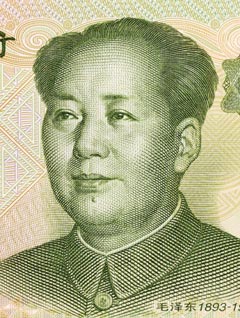 On May 28, in their worst ever attack Naxal rebels derailed the Kolkata-Mumbai express train in West Bengal claiming 148 lives.

The strikes followed another brutal attack on April 6 in Chhattisgarh when 75 personnel of the paramilitary outfit Central Reserve Police Force (part of Operation Green Hunt against the Maoists) were shot dead.

Over 10,000 police, rebels and civilians, have lost their lives in the past two decades due to Maoist violence.

The sheer scale, meticulous planning and savagery of latest attacks on civilians, infrastructure and counter-insurgency forces have brought to focus the specter of Maoist violence in India like never before.

Maoist attacks have been a prevailing saga in swathes of unapproachable territories and jungles of Andhra Pradesh, Madhya Pradesh, Bihar, Jharkhand, Chhattisgarh and Orissa that have been termed the "Red Corridor." Ironically, these are the most mineral and coal rich states of India.

Prime Minister Manmohan Singh has reiterated that the well armed Leftist rebels pose the biggest internal security challenge to India, apart from Pakistan-based Islamist terror.

Indian officials do not rule out the involvement of Jehadi elements in future, co-opting more radical elements within the Naxal rebels (such as those who attacked the passenger train in May). This could create a massive pan-Indian threat never imagined before.

So far the security forces' strategy to counter the Maoists has approximated U.S. methods of "clear, hold and build" applied in Afghanistan and North West Pakistan to take on the Taliban.

In India a massive 100,000 federal paramilitary forces action code named Operation Green Hunt was launched a few months back to focus on Maoist strongholds in Chhattisgarh, Maharashtra, Orissa and Andhra Pradesh states.

It has involved intelligence-gathering, capturing Naxal leaders, direct use of force to flush out the Maoists.

Following the latest attack on civilians, the Army and the Air Force are being increasingly consulted by the government to take on the Naxals. Direct involvement in operations, including the use of armed helicopters and unmanned drones in the future is a distinct possibility.

Such thinking has also evolved due to allegations by Indian security forces that aid to Indian Maoists has filtered in from remnants of Sri Lankan Liberation Tigers of Tamil Eelam, Nepalese Maoists and China, thus throwing new challenges in foreign policy and co-ordination efforts by New Delhi.

The "outside forces" are supposed to have provided training in techniques of human suicide bombings, guerilla war tactics of surprise hit-and-run tactics, jungle warfare along with arms and ammunition.

The Maoists are also alleged to have made inroads into the smuggling mafia. The Indo-Nepal border is largely porous with known smuggling thoroughfares for arms and funds from international sympathizers. Myanmar and Bangladesh are also well established illegal routes.

G.K. Pillai, federal home secretary recently said, "The Chinese are big smugglers ... suppliers of small arms. I am sure that the Maoists also get them."

---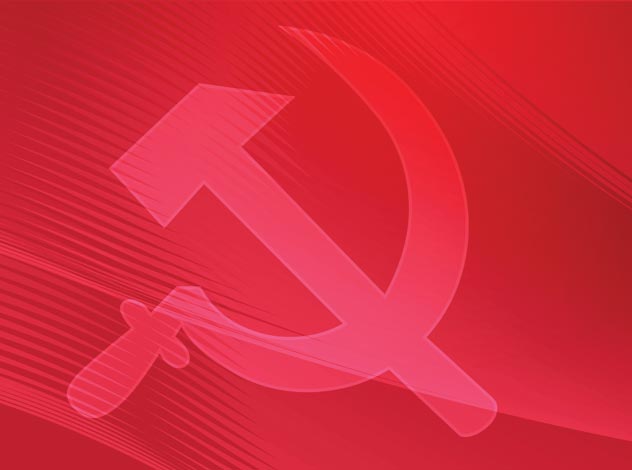 ---
Naxal insurgency originated from Naxalbari village of West Bengal in 1967. It has roots in loss of traditional tribal rights and command over resources and above all the administration's failure to implement protective regulations resulting in land alienation, forced evictions and dependence of predominant tribal population on money lenders.

The grievances relate to high levels of poverty, employment disadvantages, political marginalization, low education, social discrimination, and human rights violation, perpetuation of backwardness in education, health and nutrition.

Success of the "revolutionaries" and local sympathy is attributed to the sense of deprivation of the tribal poor that went untended. The Naxals, with estimates of the core group numbering 25,000 have declared their intention to overthrow the federal government by 2050.

Opinions range from criticism of the government in equating Maoists as terrorist, to failure in the development front. Others call the efforts so far "too soft" and emphasize the need of military intervention involving the defense forces.

Yet, the predominant view concedes that a long-term solution to the Maoist problems vests on equitable growth paradigms.

Observers point to the southern state of Andhra Pradesh that has succeeded in checking Maoists by a fair degree. A bit of the credit is due to late Chief Minister Y.S. Rajashekhara Reddy who followed a dual approach of a strong police under a tough leadership combined with economic growth in the districts worst affected by the rebels.

India has a successful record in checking insurgencies in provinces such as Mizoram, Nagaland, Punjab and Assam where political solutions have accompanied strong police action. The battle against Jehadi terror is being waged in Indian Kashmir, where the armed forces have had a big role.

It is true that New Delhi and the affected states' sizeable resources have been unsuccessful in empowering India's tribal communities even as rising Naxal attacks have polarized Indian democratic opinion on approaches towards resolution.

India has a major problem that needs urgent solutions, and unless a satisfactory approach includes substantive redressal of the grievances of its indigenous population, a strong-arm military strategy risks unraveling its progress fueled by economic growth, jeopardizing the very foundation of the state.