HINDI FILM REVIEW:
Slick Thriller: Prince


Rating: ***1/2 (Good)
Prince

Directed by: Kookie V. Gulati
Music: Sachin Gupta
Starring: Vivek Oberoi, Aruna Shields, Nandana Sen, Neeru Singh, Isaiah, Sanjay Kapoor and Dalip Tahil.

---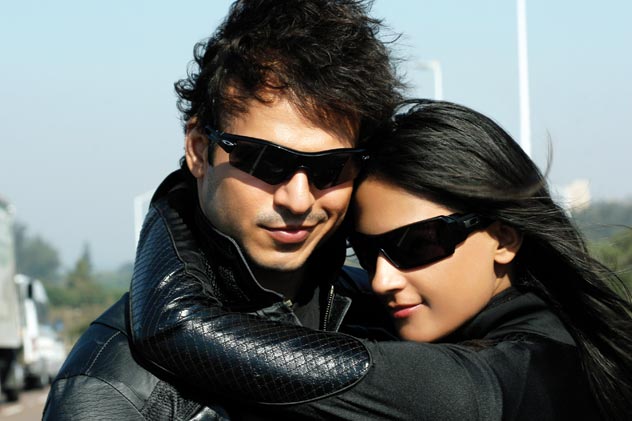 (Above): Vivek Oberoi (l) and Aruna Shields in "Prince."

---
Bollywood movies have often been said to be — perhaps unkindly but nevertheless accurately — rather like a ditzy blonde. Whatever endowment there is, generous as it was, it's all physical, not cerebral.

Prince is not going to take the festival circuit by storm, but credit must be given to the stupendous strides Bollywood has taken in terms of the technical values of an action movie which has cutting-edge technology at its center.

Swooping aerial shots, vehicles bursting into spectacular fireballs, fast-paced camera-work, kung fu film-like action scenes—the film can hold its own with Hollywood for the most part, and that's really quite an achievement.

The film is reminiscent of the Abbas-Mustan action hit Race in many ways — for one thing, both films were shot in South Africa, and both films were slick thrillers that had pretty impressive production values.

---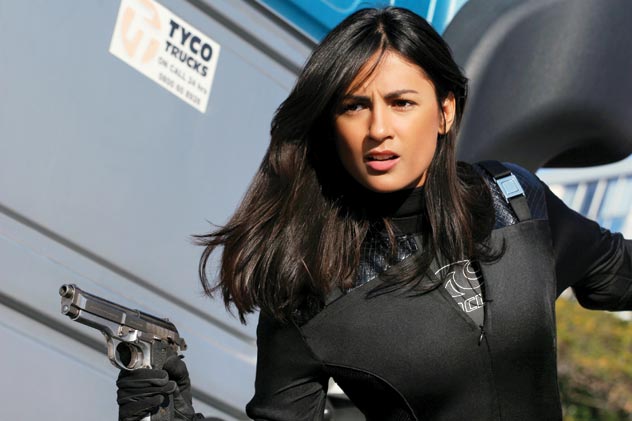 (Above): Aruna Shields in "Prince."

---
Prince has a pretty compelling beginning. Prince (Vivek Oberoi in an excellent performance), the eponymous protagonist, pulls off a spectacular, high-tech heist of diamonds in Mumbai.

Soon, however, we encounter him in a swank seaside house (Hey, this is Bollywood, where subtlety is a dirty word). Prince can't remember his past. He goes to cops in Durban, where he is taken into the state-of-the-art offices of IGRIP — Indian Government Research and Intelligence Portfolio. A debonair white-haired Colonel Khanna tells him he has a stolen ancient coin on him that he has to bring in. And he has only four days to do it.

Otherwise, Khanna says with typical Bollywood understatement: "Even God can't save him."

---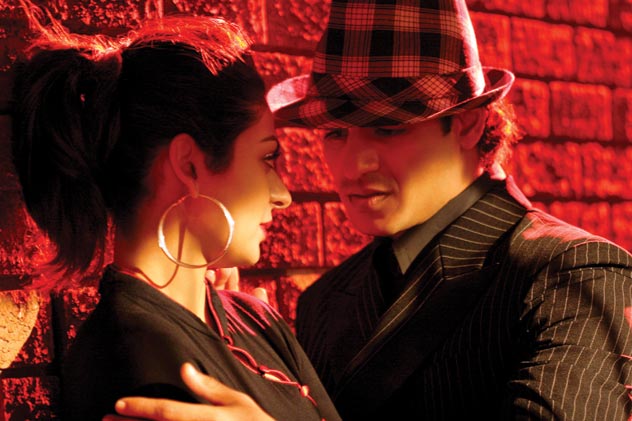 (Above): Vivek Oberoi (r) in "Prince."

---
A piece of paper guides Prince to a club. After the obligatory heaving and grinding that passes for dancing, and a generous display of writhing bodies — mostly of the female persuasion —he meets a woman who says she is Maya. Prince and she were in love, Prince is told, they were planning a new life with a final heist that would be a bargaining chip to fend off Prince's boss, the notorious international crook Sarang.

It's not long before Prince runs into another woman who says she is Prince's lover and she says she is — you guessed it — Maya. Now Prince learns that he and Maya are part of a CBI sting operation trying to nail Sarang.

As Prince tries to figure what the hell is going on, in comes another woman who says that she is the real Maya, and both she and Prince were big time thieves who wanted to cut a deal with law enforcement because they wanted to get out of crime.

---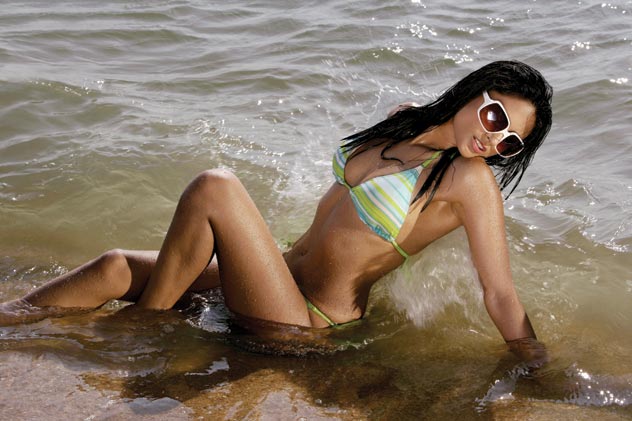 (Above): Aruna Shields in "Prince."

---
It turns out that the search for the coin is not about an artifact at all, but a cutting edge technology developed by IGRIP that's capable of erasing and creating human memory through a microchip.

Before he knows it, Prince is in the thick of a mad scramble that's replete with crazy car chases, shooting, delicious bits of double-crossing and wild twists.

It all happens very quickly, and thank goodness for that, because the film's storyline would wilt under the slightest bit of intelligent scrutiny: How on earth can foreign law enforcement groups like CBI and IGRIP act with so much authority in South Africa? We know vehicles can burst into flames when they are shot, but how come they shoot up 50 feet each time it happens? The idea of a brain memory scan—with a chip implanted cursorily, without even proper surgery, and the entire memory being wiped out as if it's a hard drive — this is not science, but fantasy under the guise of science.

---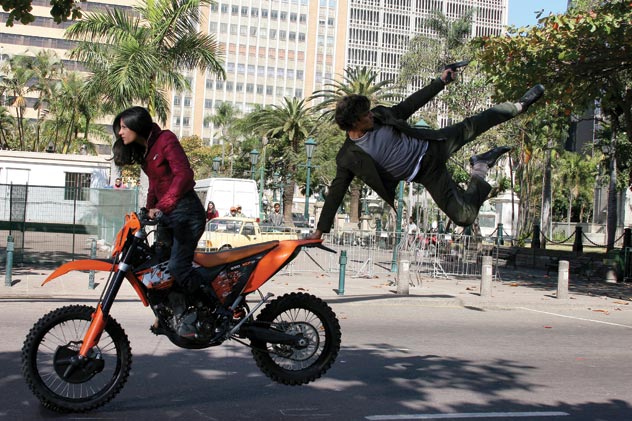 (Above): Vivek Oberoi (l) and Aruna Shields in "Prince."

---
But hey, who's keeping score, anyway? The action is fast and furious, and let's be honest, logic is not the strongest suit of Hollywood action films either—remember those silly inventions that are touted in every James Bond film?

Of course, one would like to believe that an action thriller and intelligent thought are not mutually exclusive, but until that happens, this is good, mindless fun.

Rather like a ditzy blonde.