SUBCONTINENT
Crude Oil Bonanza: Cairn India in Rajasthan


Cairn India CEO Rahul Dhir tells Siliconeer that the company is on course to contribute one-fifth of India's current oil production and bring down India's oil import bill by nearly $10 billion, writes Priyanka Bhardwaj.
---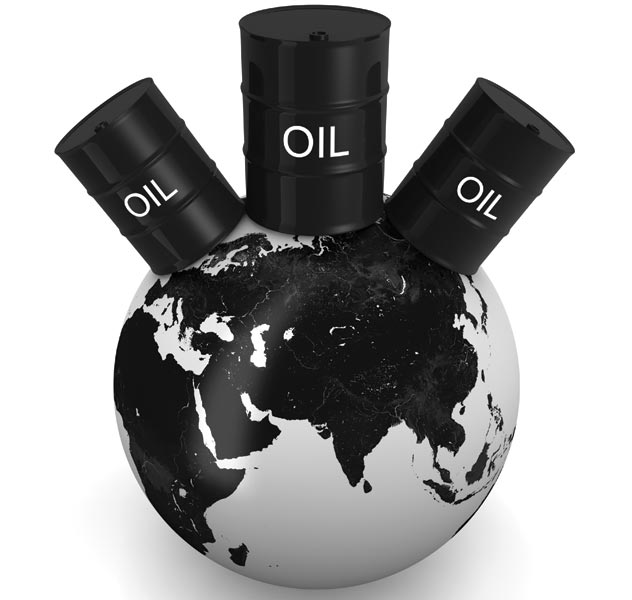 ---
Cairn India, the Indian subsidiary of UK's Cairn Energy, recently raised crude oil reserves estimates at its Barmer fields located in the Thar Desert north western Rajasthan by 37 percent.

Speaking to Siliconeer in New Delhi, Cairn India CEO Rahul Dhir said that the company is on course to contribute one-fifth of the nation's current oil production and bring down the oil import bill by nearly $10 billion.

"The new estimates are at 240,000 barrels per day (bpd) which translates into equaling production from Mumbai High fields (India's largest oilfield and run by state run ONGC)," said Dhir. "Based on our review, we estimate that the potential resource in the (Rajasthan) block is now estimated to be 6.5 billion barrels of oil equivalent (boe)."

"The increase in the Rajasthan resource base supports our vision of greater production potential in the Barmer basin," said Dhir.

The new Cairn estimates are in the wake of lower production of crude oil in India by the state-run ONGC that has put hurdles in achieving targets for the 11th Five-Year plan (2007-12).

The Planning Commission's mid-term appraisal has, meanwhile, said that India's petroleum product consumption has increased much faster than earlier anticipated, due to fast growing demand, consequently accentuating India's energy import needs.

Applauding Cairn India, federal Petroleum Minister Murli Deora, said in a statement, "The peak output from Rajasthan that will now be at 240,000 bpd will help reduce nation's reliance on imported crude oil to meet its energy needs."

Crude High

In a statement Cairn said it now estimates oil reserves at Barmer fields to be as much as 4 billion boe. "Discovered resource base increased from 3.7 billion boe to 4 billion boe. Prospective resource base is now estimated at 2.5 billion boe."

Dhir said that Cairn India carried out a comprehensive internal review of the block alongside separate estimates conducted by DeGolyer and MacNaughten, a U.S. company. "Both the estimates have come up with similar findings to be found and extracted in Barmer block," said Dhir.

The report on the enhanced resource potential by the independent entity has been submitted by Cairn to the Directorate General of Hydrocarbons, said Dhir. "In order to achieve the higher peak targets the company has already arranged debt financing for partially funding this increased investment and the remaining would come from internal accruals."

Twenty-eight wells have been drilled on the Mangala oilfield of which 16 are completed. The pipeline to carry crude Rajasthan to Gujarat coast is slated to be completed by end of 2009, said Dhir.

---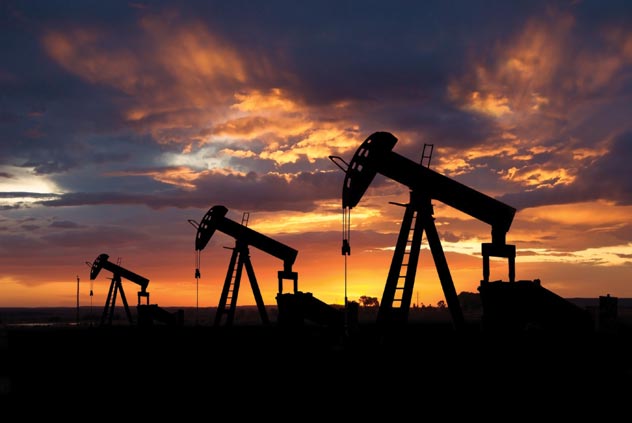 ---
Pricing agreements with principal buyers, Indian Oil Corporation (IOC), Mangalore Refinery and Petrochemicals and Hindustan Petroleum Corp have been reached, he added.

As of now Cairn crude is being priced at an interim price that is close to Nigerian bonny light taking a monthly average at a discount of 12 percent (Nigerian bonny light for the present quarter is at an average of $78.6 a barrel), Dhir said, adding that the government has designated a consultant to look into pricing.

Dhir said that Cairn India intends to further reinvest its profits in potential of acreages in India and to fund expensive drilling off Greenland.

Having struck oil, Cairn India began supplies in India August last year.

Commercial production at Cairn's Mangala oil fields (at Barmer) was formally inaugurated by Prime Minister Manmohan Singh.

Cairn has so far made 25 oil and gas discoveries in the Rajasthan block.

Cairn along with ONGC now has over 3,000 sq km under long term contract under the Rajasthan license. The main Mangala field development plan (FDP) covers 1,859 sq km and the Bhagyam FDP occupies 430 sq km.

Cairn Plans

Cairn intends to pump in further $2 billion in addition to the $ 4billion that has already been invested in Rajasthan," said Dhir.

He added that the company is looking to generate as much as $2 billion every year starting 2011 once Bhagyam (40,000 bpd) and Aishwariya (10,000 bpd) fields also begin production.

"Cairn has also obtained approvals for a revised Mangala FDP that includes pipeline and higher processing capacity," he said.

Dhir informed that the company has also won approvals for three more discoveries in its Rajasthan block as commercially suitable for further exploration in Kameshwari West.

Approval has also been granted for new development of 822 square kilometer (sq km) in the Northern Appraisal Area.

According to Dhir, a Cairn India-led joint venture has also arrived at a market price for its gas from the Ravva fields off the Andhra coast within the Krishna-Godavari fields at $6.75 per mmBtu.

This new price sought by the Ravva consortium much higher than the maximum price of $4.20 per mmBtu approved for Reliance Industry Limited KG-D6 fields.

If state run Gas Authority of India Limited refuses to purchase then Cairn can sell the gas to private parties.

Challenges

Problems related to crude oil off take from Rajasthan, however, remain. Cairn now has plans to produce 6.2 MMT of crude oil from Barmer in 2010-11 whereas only 2.9 MMT has been assigned for off take by government refineries.

Dhir said that meetings are being held with the Petroleum Ministry and various refineries to work out the sales of the extra crude.

Sources, however, say that the response from government refineries have so far not been very good as the firms are finding off take of the allocated quantity difficult.

However, it is expected that private refineries will fill the gap.