PHILANTHROPY:
Education for Kids: Cupertino Rotary Project

A new program to bring computer education and learning to the underprivileged kids in India is underway thanks to a grant from some local Bay Area Rotary Clubs and an effort by Pratham. A Siliconeer report.
---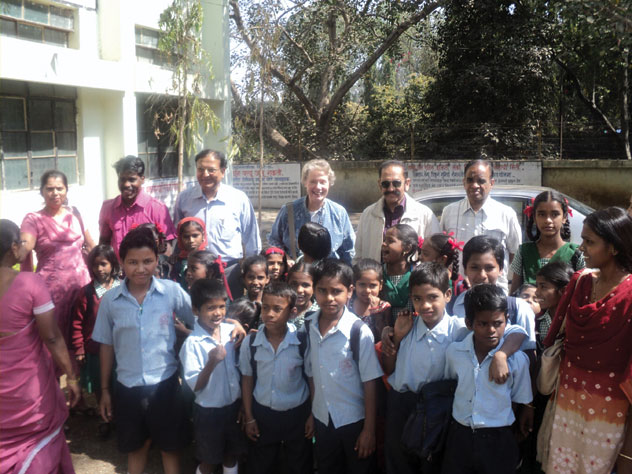 (Above): Rotary District foundation chairperson Carolyn Shuetz (back row, 4th from l) visits a proposed municipal school site in Pune.

---
The World Services committee of Cupertino Rotary Club recently approved a project to initiate 10 Computer-aided Learning Centers in India for the underprivileged children in Pimpri, Chichwad, Lonawala areas near Pune, Maharashtra.

This project will serve the disadvantaged children with primary education using technology. The initiative is in partnerships with Rotary Club of Ganeshkhind, Pune; Rotary Clubs in Sunnyvale, Livermore, Milpitas, Calif.; and Pratham USA, a non-profit organization.

The $50,000 grant award will be used to purchase computers, learning and teaching material, software, and on classroom renovation. Each school will be serve 250 underprivileged primary and upper primary students with the total of 2,500 students in 10 schools. Each school will be equipped with six computers. Classes will be conducted in Government schools during school hours. An estimated 200 young men and women from the local communities will be given vocational training in the evenings and weekends to make full use of these centers.

---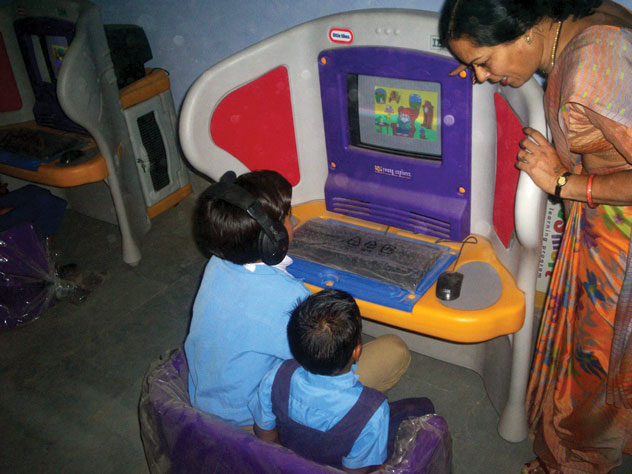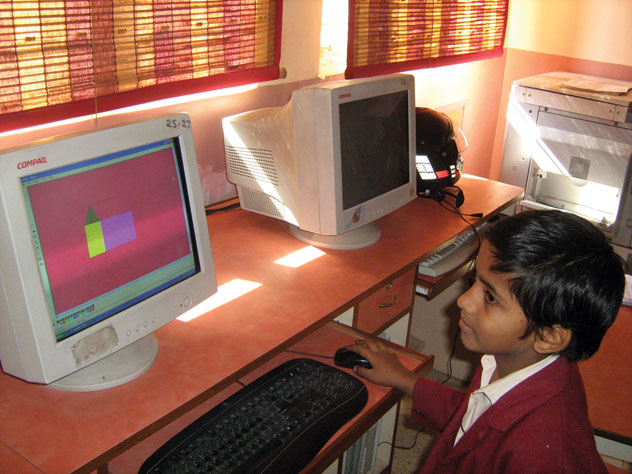 (Above): Children at Computer aided learning Centers in India.

---
Rotary has formed a strategic partnership with Pratham USA to execute the project in India. Pratham is an NGO in India, that is helping provide primary education to the 34 million poor children living in urban slums and villages in India. Pratham has successfully run computer centers in 400 schools reaching 173,000 students since 1998.

Rotarian Mahesh Nihalani of Cupertino Rotary Club leads this project locally while Sushil Pungliya, asst. governor of dist. 3131, is the project leader at the host club, Ganeshkhind Rotary Club in Pune, India. "Sushil Pungliya brings wealth of experience, knowledge and expertise in the execution of the international projects," said Nihalani. Supporting the cause, Aruna Goradia, a fellow Rotarian said "Our project is in good hands!"

Interested readers can learn more about this project at www.cupertinorotary.org.