CONTROVERSY:
A Sport Debauched? IPL Cricket Season Five


The Indian Premier League (IPL), that is associated more with high profile viewers and owners watching the cricket series from a closed box and for all the ostentation that eyes can behold rather than the game of cricket has been hit by a spate of scandals in its fifth season, writes Priyanka Bhardwaj.

---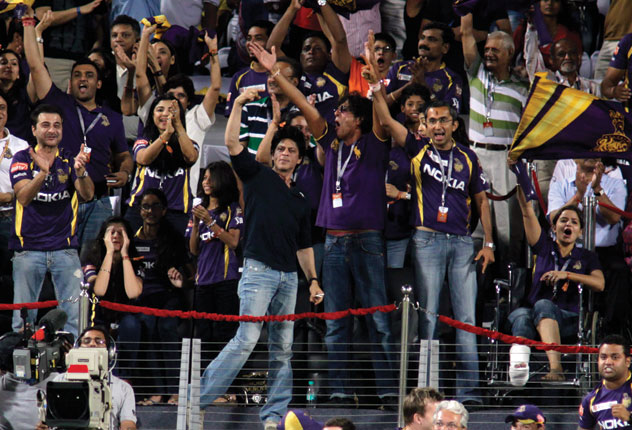 (Above): Kolkata Knight Riders co-owner and Bollywood star Shah Rukh Khan (center in black T-shirt) cheers his team during their IPL playoff match against Delhi Daredevils in Pune, May 22. [Photo: AP].
---
The IPL season came with its assortment of juicy and not so savory scoops for television bites that kept fans and spectators glued on to the latest turn of events that has nothing to do with what was happening on the ground.

This comes as no surprise as the big band beginnings of this cash-generating tournament was also controversy ridden.

One may recall how the chief idea man of IPL, Lalit Modi was ousted from of his dream baby on grounds of serious corruption and mismanagement charges when he took on the political powers head on.

Last week affirmed the mindset that runs through every vein of the league and to which this developing nation finds one or the other form of affiliation.

A national television channel caught on camera five IPL players boasting of under the table money passed on to them by franchisees.

To save its image the Board of Control for Cricket in India (BCCI) provisionally banned the players and ordered an investigative enquiry.

---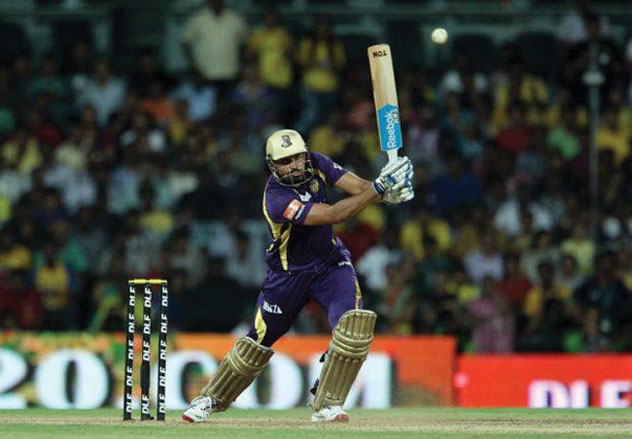 (Above): Yusuf Pathan during the final of IPL 2012 between the Kolkata Knight Riders and the Chennai Superkings held at the M.A. Chidambaram Stadium, Chennai, May 27. [RON GAUNT | IPL | SPORTZPICS | BCCI]
---
What was surprising was that there was no mention of scrutiny in the role of franchisees that allegedly paid the graft.

There are murmurs of allegations of under quoting of the actual payment amounts given to big players by about two to three times doing the rounds for sometime.

Without a thorough investigation and given the ingenuity of Indians in masking illegal transactions it looks unlikely that any proof could be collected in the near future.

The opaqueness of that permeates all levels of IPL functioning, whether it has to do with the allocations of bids of teams or purchase price of players or payments, etc could explain why the IPL council prefers not to come within ambit of the "Right to Information."

This immunity having rubbed-off on to the businessmen and Bollywood stars who are the proprietors of the franchisee teams has aggravated their heady arrogance as they push and promote the game along whimsical arbitrary lines rather than a uniform rule-based system.

This possibly explains the fracas involving Shahrukh Khan (owner of Kolkata Knight Riders) with the security and officials at Mumbai's Wankhede Stadium.

---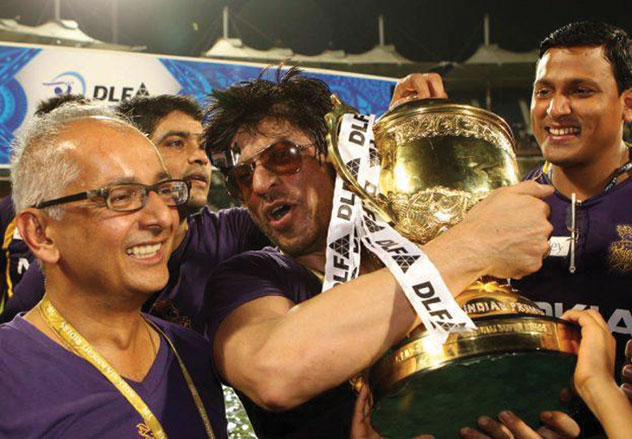 (Above): Shah Rukh Khan celebrates with the trophy after Kolkata Knight Riders won the 2012 IPL Final. [Photo: RON GAUNT | IPL | SPORTZPICS | BCCI].
---
While it may be argued that the security could have been more generous while dealing with high adrenalin cheering supporters especially when a team wins a match, the conduct of proprietors cannot but be appropriate for their set of codes of conduct for their players especially when it comes to a 'gentleman's game' called cricket.

It appears that Khan assumed that his 'kingly' writ transcended the boundaries of film-sets into stadiums and that the latter could be treated as fiefdoms where flouting of rules was his prerogative.

Soon after the Khan episode was the molestation of an American national Zohal Hamid by Royal Challengers Bangalore (RCB) player, Luke Pomersbach of Australia.

Last heard, Pomersbach and RCB have reached an out-of-court and non-financial settlement with the aggrieved party but the episode had definitely tarnished the game that once charmed the subcontinent.

Then there were media reports of two cricketers, Wayne Parnell and Rahul Sharma attending a rave party in a Mumbai hotel where the police seized approximately 110 grams of cocaine along with MDMA, Ecstasy and Charas.

Quite naturally criticism against the league has been flying thick and fast and the BCCI's move to suddenly announce an award of Rs. 1.5 crore to ex-players from its season's bounty is seen with hints of buying silence of critics.

Very cleverly sharp and vociferous opponents of IPL have dropped from this largess.

The prominent disqualified cricketers are Kirti Azad (a 1980s cricketer and currently a lawmaker) and Kapil Dev (legendary cricketer) for they have dared to oppose the new dimension that was added to the game.

Scams, cronyism and businessmen-politician-bureaucrat-celebrity nexus rule every sector of the country and now has creeped into the game and its running.

---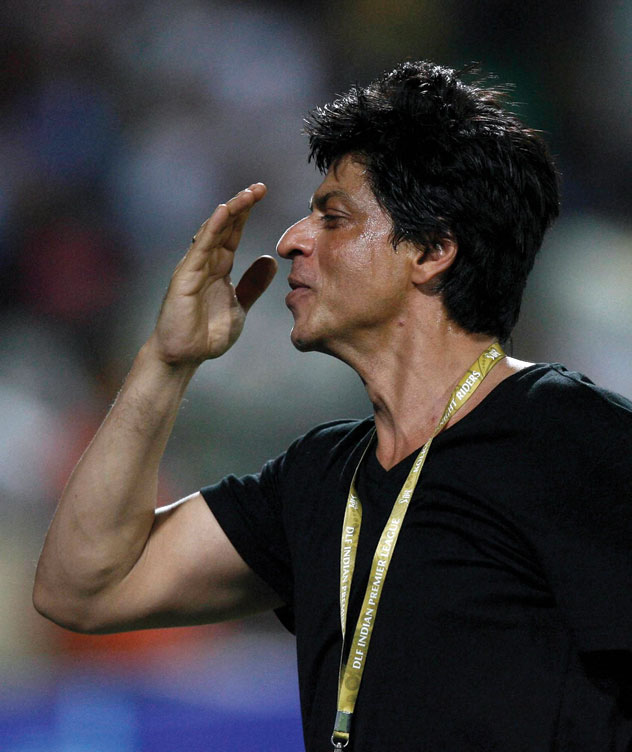 (Above): Shah Rukh celebrates his team's victory against Pune Warriors. [Photo: Shashank Parade | PTI]
---
The new stakeholders of cricket have merely added their boisterous tempers and the result is high voltage drama witnessed every season.

The onus therefore lies on the BCCI and governing council of IPL to prune out all that is not cricket from IPL cricket.

Undeniably this is one sport in which India enjoys world-class recognition and for this India chapter to continue, this mess needs a thorough clean up.